Sule Alao Malaika's biography and career
How much do you know about Ks1 Malaika? Let us look at Sule Alao Malaika biography and discover more interesting facts from the life of this famous Fuji musician who warms the hearts of millions of Nigerians every day.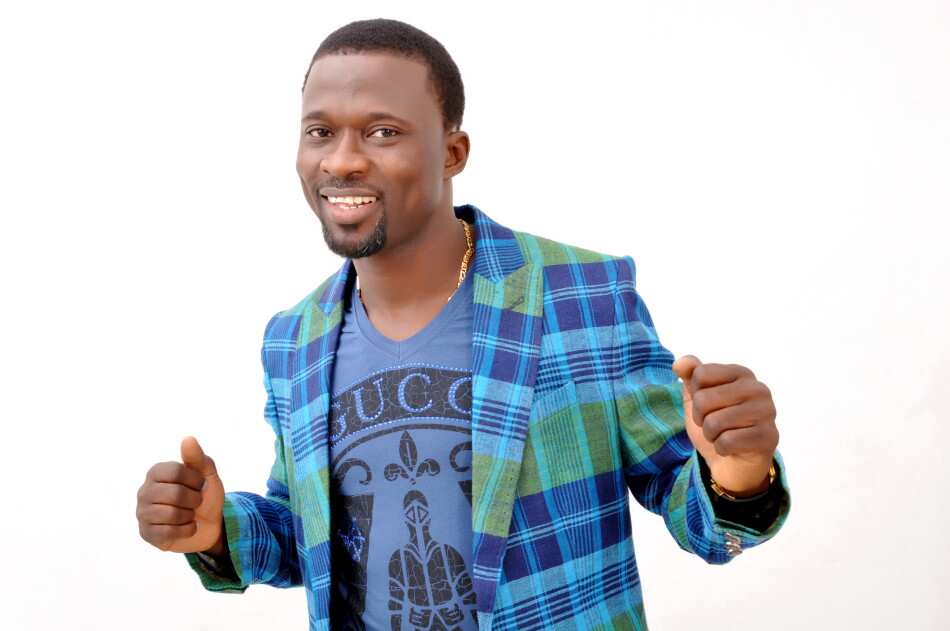 Sule Alao Malaika, Fuji singer; photo: theglittersonline.com.ng
Biography of Sule Alao Malaika
While the whole country knows this representative of Fuji music as Ks1 Malaika, there are many other names used by the fans of Sulaimon Alao Adekunle Malaika. His friends and family often call him Jagaban Fuji and Ks1 D Price. Others believe that this artist looks even better as Alaayeluwa or Ike Anobi. Anyways, there are so many stage names that you can choose any name you wish. The music of Sule Alao Malaika won't be affected by your choice.
Early years and education background
The famous man was born on February 15, 1973, in Lagos. He was also raised in Lagos, although he lived in different places around this city, including Oshodi and Lagos Island.
As a child, Sule Alao Malaika attended Oyewole Primary School and later went to Lagos-based Yewa High School.
While still in school, the boy got interested in music. His performances were enjoyed by his friends and schoolmates, and later he continued to share his talent through morning wake-up-music that were popular chants during the season of the Ramadan.
Start of the music career
Sule Alao Malaika formed his first Fuji music band back in 1983 when he was only 10 years old.
A couple of years later he formed a music band called Tekoye Fuji Organization. As a team, they visited the USA and held concerts there back in 1997 (that year the name of the group was changed to Malaika Fuji Organization). Citizens of approximately 15 states of America saw their live performances, and this has motivated Ks1 Malaika to promote Fuji genre all over the globe, in over 30 countries.
The man is a devout Muslim. He played in numerous music genres and many of his compositions are sampled by hip-hop and Fuji artists. Since all the music is composed, arranged, and produced by this talented man, we should definitely mention his most popular songs in Nigeria and talk about the awards received by this celebrity whose band name has been changed to Pride of Fuji Band.
READ ALSO: The richest fuji musician in Nigeria
Sule Alao Malaika songs
The sweet melodies and dancing rhythms that are formed thanks to numerous Nigerian and African instruments such as Bata, Gangan, Agogo, and others, back up vocalists and lead vocalist will make you happy and wanna dance. Malaika songs are all impressive and are blessed with the sound of saxophone, Hawaiian guitar, percussion and other string instruments that can make you feel so much better when you listen to the melodic tunes.
You can listen to any album released by this artiste and enjoy Sule Alao Malaika songs. The list of albums includes:
Mr Wonder – the debut album that was recorded in 1993 and which the world saw back in 1994
Masterpiece – the second album released in 1995
Legend – 1996
Malaika – 1997
American Dream – 1998
Just like many other Fuji musicians, Ks1 Malaika used to present his recordings once a year. There were albums released one time per year in 1999 – 2006. The year 2007 was blessed with two albums called Dedication and Appreciation. Then there were Elevator and Motivator releases in 2009, Proper Music in 2011, Superstar in 2014. Last year, in 2017, we were happy to get two albums Original and Golden Jubilee.
What are the most popular songs in Nigeria sang by this famous artist? They are Peace Maker, Fun Mi Lalujo Medley, Owuro Kututu Medley, Celebration Medley, and many others.
READ ALSO: Top 10 best musicians in Nigeria
Ks1 Malaika awards
Sule Alao Malaika received several awards and got recognition not only in Nigeria but also in other countries on our planet.
His main awards are:
Best Fuji Artiste of the Year (2015)
Best Collaboration Album of the Year (2016)
Since the man is so talented and productive, you can guess that he should have a loving and caring family that supports his every achievement and creation. We should say that you are right, so let us talk about his wedding and wives.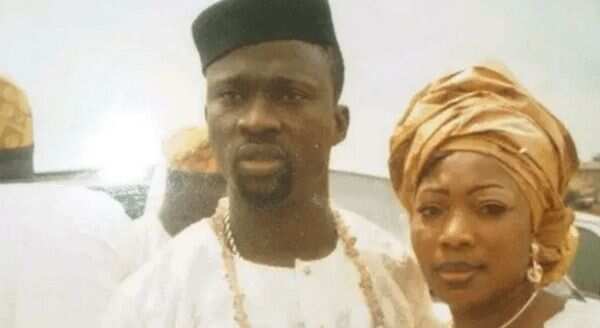 Fuji singer Sule Alao Malaika and his first wife Olubukonla; photo: thenet.ng
Sule Alao Malaika weddings, wives, and children
Do you know the daughter of the 41st Olubadan of Ibadan land Saliu Adetunij? She is the first wife of Ks1 Malaika. Her name is Olubukonla Saliu Adekunle, and she married to her Fuji musician second half more than 25 years ago.
That Sule Alao Malaika wedding was celebrated on Lagos Island wasn't the only ceremony in his life. The popular Fuji music superstar has a second wife as well. According to mynewspapersonline.blogspot.com, his big family has a total of 2 wives and their 5 kids, with the first child of Olubukonla and Malaika being 24 years old already.
We hope that it was interesting for you to discover some facts from Sule Alao Malaika biography. It is wonderful when Nigerians can share their talents with countrymen and citizens from other corners of the world, and Ks1 Malaika is unquestionably talented and amazing in what he is doing. We wish him to continue developing of Fuji music industry in and outside Nigeria.
READ ALSO: Top 10 richest Fuji musicians in Nigeria
Source: Legit.ng