How many houses does Pasuma have?
This article is dedicated to one of the most talented and controversial Nigerian artists, Wasiu Alabi Pasuma. We are going to discuss Wasiu Alabi Pasuma house property. Recently, the talented artist celebrated his 50th birthday, once again attracting a lot of attention to his personality. The question like "How many house does Pasuma have?" caused a lot of interest among his Nigerian fans. So, what is the number of houses in his possession and why does he change his residence so often? The answers are below.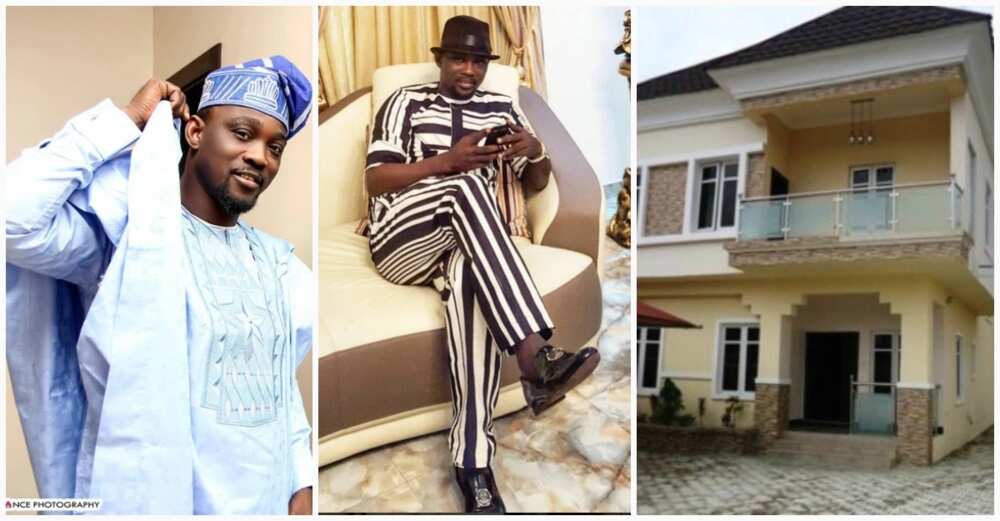 READ ALSO: Top 10 richest Fuji musicians in Nigeria
Alabi Pasuma's houses
As of 2018, the celebrated Fuji musician and actor, is known to have 2 big mansions. Before he moved into his first house at Omole State, he rented a few apartments for 15 years.
The news that Pasuma is moving from one apartment to another rented apartment in the same Estate, Omole phase 1 was a surprise to many Fuji fans of Pasuma. He has actually been criticised by many fans for living in rented apartments. On the one hand, the artist said that he is not bothered by the comments. Most of his fans are rather happy to see him move into his expensive house in the same estate.
On Friday, 9th of October, 2017, Pasuma officially moved to a duplex apartment located on Babington Ashaye Street, Omole Phase 1, Lagos State. Pasuma decided to celebrate his 50th birthday in the brand-new house at Omole Estate and throw the housewarming party at the same time. This is a two-in-one celebration. The opening of his new mansion was on Monday, 27 of November 2017, Fuji star's birthday.
Many friends and colleagues in the music and movie industry like Idowu Phillips (Iya Rainbow) and Soji Taiwo (Omo Banke) attended the housewarming and wished Happy birthday to Pasuma. Fuji musician also invited Muslim clerics to bless the house with a prayer session.
The house reportedly cost N60 million. As it can be seen from Pasuma house pictures and videos on the Internet, the house is very decent, though not very big. The house is well-built and suits the medium-sized family. Given the fact that Pasuma is a father to 10 children.
READ ALSO: Who is the richest between Pasuma and Osupa?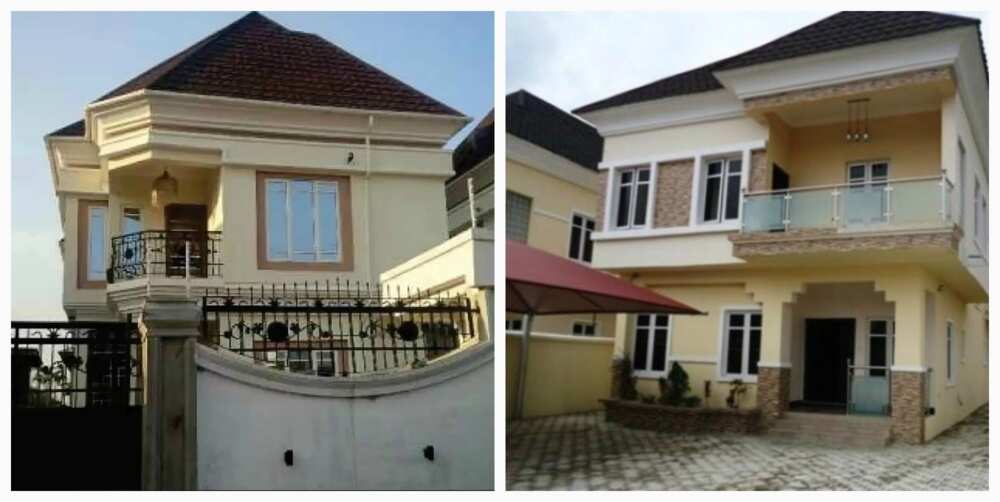 The exterior of the house is beautifully decorated with columns. There are five bedrooms, two spacious living rooms, and a high-tech kitchen. Also, there are a jacuzzi and a gym in the mansion. The rooms are large, spacious, and beautifully decorated. If you have seen the pictures the sitting-room of Pasuma house in Omole, you might notice that the ceilings in the building are high.
The house is designed in European style, the walls are painted in light neutral colours. As for the decoration, it is painted pastel colours, the predominant colours are beige and green. This neutral colour scheme shows the good taste of the house owner. The house has many large windows which adds a lot of light so that the home is always bright during the daylight.
The floors in Pasuma's house deserve special attention. They are multi-levelled and made of lightly shaded marble. There is not too much furniture in the house, so space is not cluttered. The colour palette of the furniture is restricted to two contrasting shades. While in one part of the house the furniture is light beige, in the other part, it is dark brown.
Some decorative elements are made of gold. There is a theatre system at the singer's house. The yard near Pasuma's new home is quite small but enough to accommodate a few cars.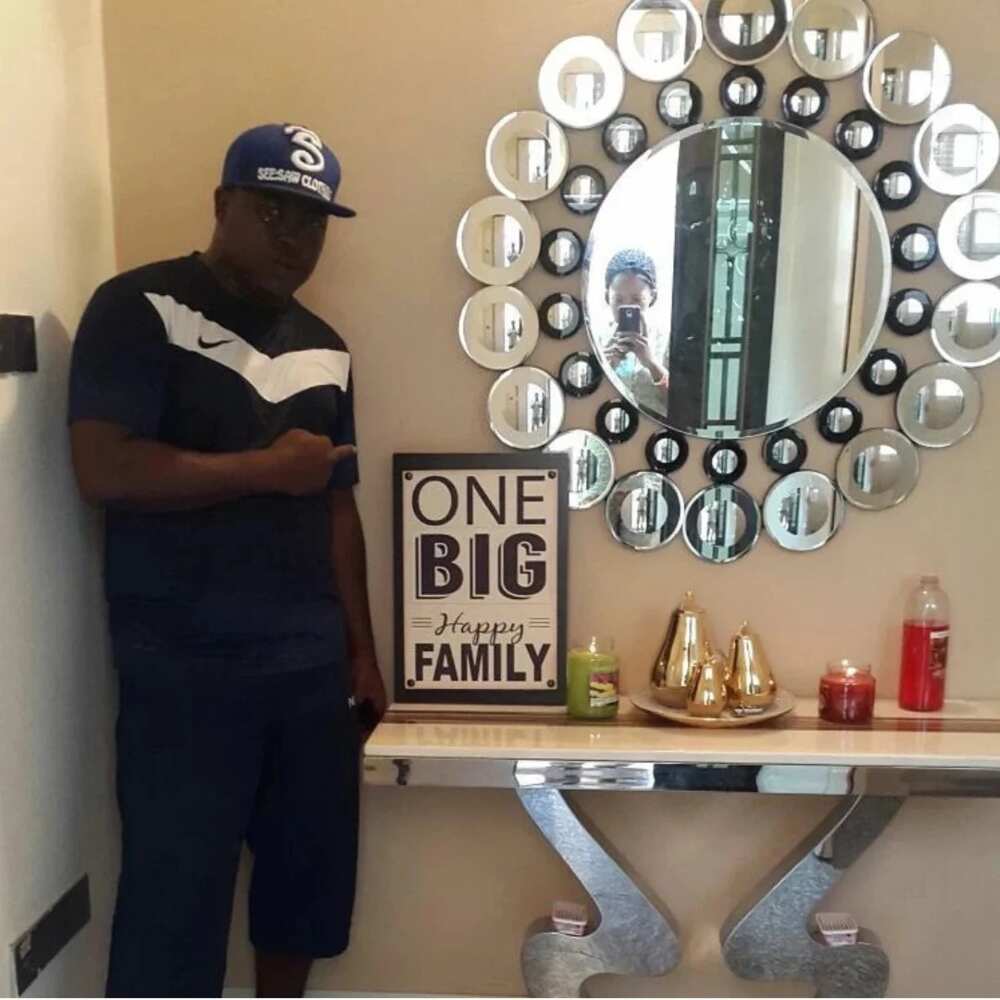 Photo from: madailygist.ng
After Pasuma built the second house, a lot of images of it appeared on the Internet. One can see how beautiful it looks outside and inside. It became obvious that the celebrity is simply crazy about his new home. It seems that the way the house looks like became a pleasant and long-awaited surprise even for him. One can find many pictures from every room in the singer's new home. Those who followed the latest news about Pasuma's house on the web could join an exclusive tour around his new mansion and probably were amazed at the style of the interior.
The news on Pasuma's housewarming and 50th birthday was awaited with great anticipation. At first, Pasuma's wonder new house became featured in the news, and after, everybody tried to guess how Pasuma's new house in Omole will look like as he was building it himself.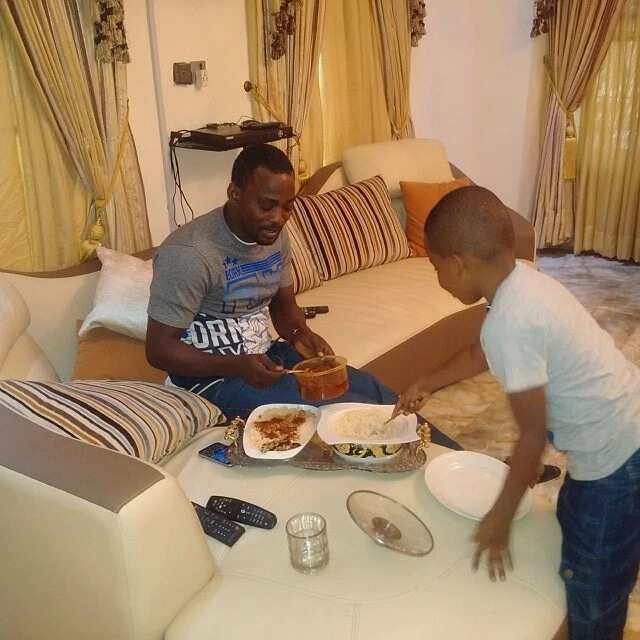 Photo from: 9jafamous.xyz
There were rumours that the issue of becoming a landlord has been giving Pasuma a real headache. After many years in show business, and achieving success and popularity with the public, the top star was able to earn a decent living. He could afford to buy a house in a prestigious area, a car, and other items to emphasize his celebrity status.
Pasuma revealed his thoughts on the new house: "I work hard but everyone deserves to live a good life". The star has talent, perseverance, and diligence that help him to earn his money. As he said, it can be done in any country in the world, and Nigeria is no exception.
Also, there arose a scandal around the house at Omole when reports claimed that Osupa, a well-known Nigerian singer, allegedly said that the house Pasuma is building does not belong to him but someone else. Pasuma rejected this accusation. Pasuma said that he grew up in Mushin but Omole had become his hood.
READ ALSO: Top 5 richest musicians in Africa in 2018
Pasuma's new house at Omole estate
You might ask is Wasiu Alabi Pasuma house is Omole the only one of the famous singer? There are other reports that the celebrity has one more expensive house around OPIC on the well-known Lagos-Ibadan Expressway. During a live performance, Pasuma sang a song titled "Ile Tuntun L'omole" (New house in Omole), the artiste himself revealed the truth about his new house at OPIC and that he is planning to move his mother to it.
There was a period of waiting before moving into the property. The actor explained the reason for this delay in the following way:
"It's true I have finished my house in OPIC area as you said but because that place hasn't developed, I just have to pause pending the time the area will be developed. Everything is completed to taste, nothing is left to be done to make it habitable. I just decided that when the area is full I will move in. Also, I have got another one I am building in Omole here. I think that one would have been completed by the time I celebrate my birthday in November this year. That's my prayer".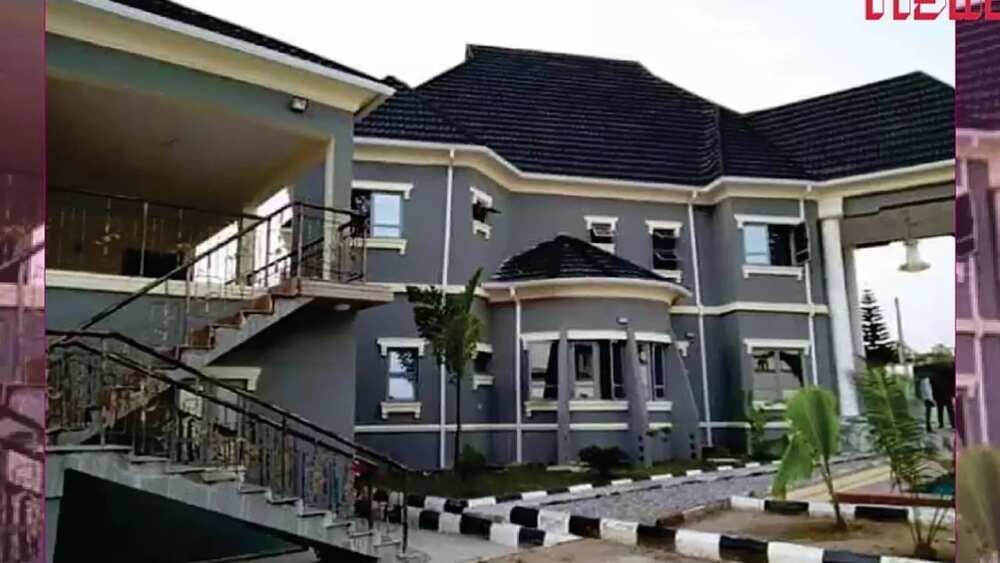 Photo from: ourclipart.com
While many fans are trying to figure out, how many houses Pasuma has, this is probably not the most important thing. The truth is that the question of how many real estates the famous singer has can only be answered by Pasuma himself.
About Wasiu Alabi Pasuma
Wasiu Alabi Oganla, also known as Pasuma, is a Nigerian film actor and Fuji musician. Pasuma's place of birth is Mushin, Lagos State, but he grew up in Kwara State. He has produced many albums, collaborated with many famous musicians and earned good money, even got the State of Georgia honourary citizenship. So there is no wonder that so many are interested in the property of the star.
READ ALSO: Top 10 best musicians in Nigeria
Source: Legit.ng