List of profitable businesses in Nigeria
Everyone wants to earn profit from their work, and have enough money to live comfortably. Fortunately, in Nigeria, there are a few business opportunities that could potentially earn you a good amount of money. With this list of profitable businesses in Nigeria, you will stop worrying about getting broke, and instead will live a good life in peace, doing what you like and earning profit from it.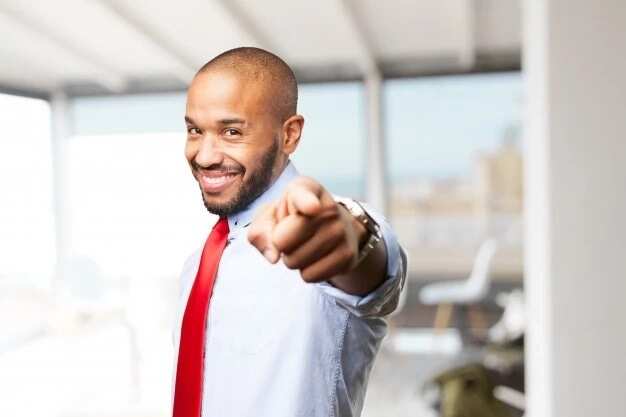 Hot business ideas in Nigeria
A lot of Nigerians nowadays are trying to set up their own small-scale business. They dream of becoming a successful business person and earn good amount of money from their venture. Not every person, however, is able to find their own niche that would be lucrative for them and bring them pleasure. They ask "What can I do to make money in Nigeria?" and there is not always a definite answer to this question, as the ideas are multiple and not all of them can potentially bring profit. Besides, it depends on a person if he/she is capable of running his/her own business.
When you go through the list of profitable business ideas in Nigeria, there is a higher chance that you find something that would be close to your heart. The business ideas in Nigeria are countless, and you can choose whatever business in Nigeria that you feel applies to you the most. Here, we have prepared some hot business ideas in Nigeria for your needs, which you can pick from. Or maybe they will inspire you to create something new and fresh.
For instance, online business in Nigeria works out very well nowadays, and you will not even have to exit your house. Either way, if you want to start a profitable business in Nigeria, you should really love what you do, and work hard to make it famous and recognizable.
Without further ado, here are some trendy businesses in Nigeria!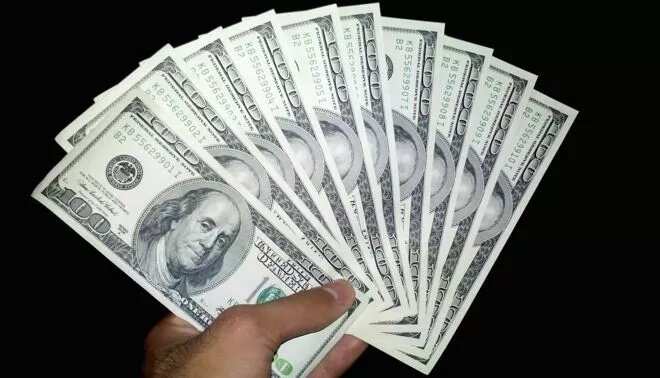 1. Restaurant business
One of the most profitable businesses that could definitely bring a huge income if executed well is restaurant business. People always need food to survive through the day, and nowadays, the busy schedules make it nearly impossible for people to cook their own food. So, food is in high demand these days.
If you stick to the right business plan and good management, you will be able to make a lot of profit from running a restaurant. There are different types of restaurants in Nigeria, and some of them are fast foods, diners, mobile food vendors, bukas (roadside food vendors), and regular restaurants. You will have to do some research to see which one of these applies to you the most. Any kind of restaurant has a chance to be lucrative, as long as your management practices are on top.
2. Hotel business
This kind of business is indeed quite profitable because of a lot of people who have to stay somewhere for the night check into hotels. You will need to invest some money into starting your own hotel, but if you manage your business properly, your hotel's profits have a high chance of covering all the investment expenses.
The ways your hotel could generate revenue are the hall rent for multiple events, the catering services, the costs of rooms and suites, and food sales. Some of the best ways to succeed in hotel business are keeping it clean, making your services affordable for people, great management, polite attitude to the customers, and regular monitoring.
3. Real estate
The definite way to become wealthy is owning various properties, such as houses and lands. It is one of the most reliable and convenient investment nowadays because the price of the properties is growing in Nigeria every day. Simply speaking, if you purchase a property today, and tomorrow you sell it, you will make twice more money. This makes the real estate trade one of the most profitable businesses in Nigeria.
4. Owning a private school
With the poor management and educational skills of the schools that are owned by the government, more and more people search for private schools for their children. Most parents prefer private schools, because of the innovative systems of teaching and the fact that the government neglects most of its schools.
Running or owning the private school requires a lot of experience and professional knowledge. The school is not the same without high educational standards and meeting the expectations of the parents who want their child to become a well-educated person.
5. Internet store
Since we live in a modern world, technology is, undoubtedly, an essential part of our everyday lives. There are a lot of people in Nigeria who have become rich through blogging and selling online goods. Some of the online shopping resources, like Jumia.com, Konga.com or PayPorte.com, have already become household names, and they are not planning on quitting the business anytime soon.
Digital marketing, as well as affiliate programs, bring really good profit to the Nigerians. If you find a good platform to run your online store on, or cooperate with any of the big online shopping websites, you are guaranteed to gain enough income soon, if you are passionate and aware enough of your business.
READ ALSO: Challenges of entrepreneurship in Nigeria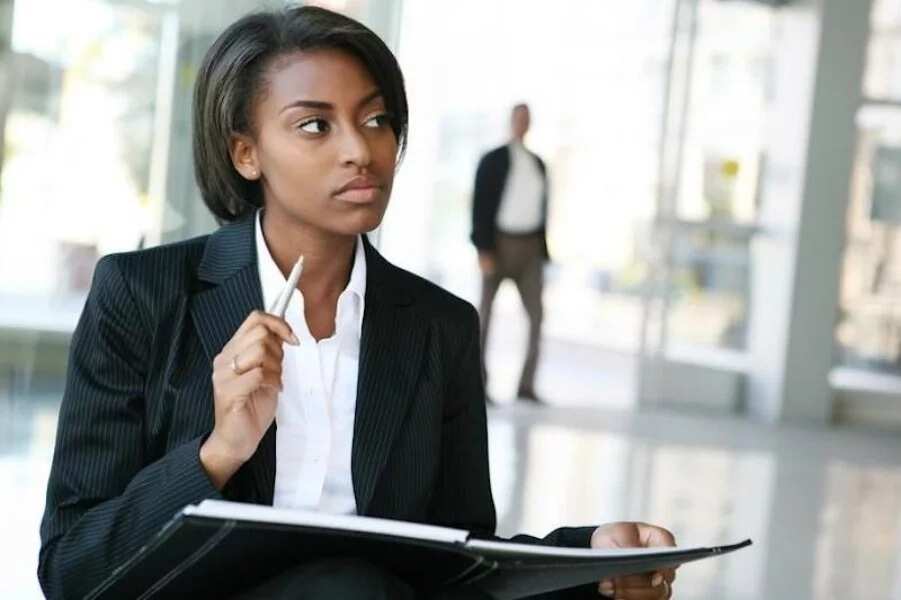 6. Media and entertainment business
Nigeria has always been home to the African entertainment. Our country produced some great famous music artists and television personalities, not mentioning that Nollywood is the biggest film industry with the most talented and acknowledged actors and movie makers. A lot of people who work in the entertainment field in other African countries are also Nigerians.
The entertainment industry has provided plenty of opportunities for employment, and everyone, including you, could use these. The investments can be done in the music or movie industry, and if you execute everything right, they are guaranteed to become profitable soon enough.
7. Second-hand goods business
Lots of customers prefer buying used items instead of new ones, mostly because of the price. This means that the market of the second-hand goods currently has a huge potential. However, before selling the used items, you will have to consider which ones you would actually want to sell and which ones would be in high demand among people, before making investments in this sphere.
For instance, the available products that you could consider selling are laptops, phones, gadgets, other devices, clothes, shoes, and the spare parts for the cars. In general, you will have to conduct a large research to see which is worth investing in.
8. Agricultural business
One of the most lucrative Nigerian businesses is agriculture. Farming is not just profitable, but can also bring you a lot of pleasure as you take care of your own products. Many products, like fish, rice and chicken, are usually imported from other countries, because the supply of these items by Nigerian farmers is not so sufficient. The new investors are always welcome to boost the agricultural sector and diversify Nigeria's economy. Some of the popular agricultural directions nowadays are poultry farming, snail farming, rice and cassava farming, piggery, fishery, and cattle business.
9. Oil and gas investment
The interesting fact about our native country Nigeria is that it is one of the largest oil producers not only in the western part of Africa but on the whole African continent in general. Oil and gas investment require a large capital, but it is guaranteed that the profit will be made from refining the petroleum production and selling it. The money, invested in this business, will most definitely not be a waste.
10. Transportation business
Nearly every person these days has to go somewhere on a daily basis, but not everyone has a comfortable transport means to get to their desired place. This is where the various helping transportation businesses can step in, and you can start one of those if you are concerned for people who are going to work every day by public transport. Road transportation is usually very convenient – it is cheap, flexible, and has a high level of availability, so you can earn quite a lot of money if your business becomes popular.
READ ALSO: Most successful entrepreneurs in Nigeria in 2018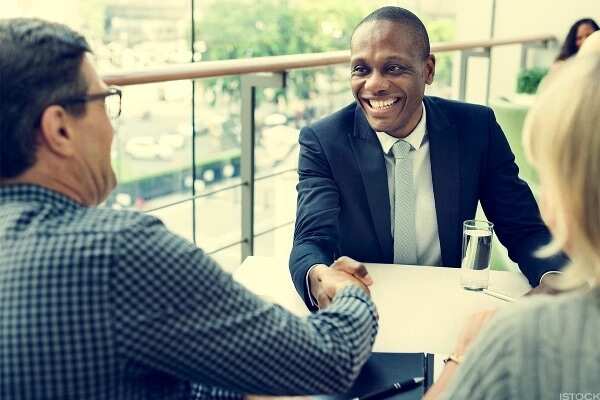 11. Furniture business
If you are a creative person who is also good at designing, you might create your own furniture collections. Even if you are not able to create exclusive pieces of furniture by yourself, you can find people who can do it and promote their services to the potential customers.
There is no household without furniture, and it is always in high demand among people, especially knowing how often the residents move around. Some of the ideas you can adopt is creating themed furniture.
For example, if your business is aimed at children, you can make the cute and adorable one with colorful pictures of animals and cartoon characters. If your customer base is adults, you can offer them elegant pieces of furniture.
12. Cleaning services
In case you were always told that your house is basically shining, and it was not so hard for you to clean it to this state, you can start a business in house cleaning. Now, you can do it for other people, and get money for this. This is one of the businesses which does not require a huge starting capital.
13. Promotional company
Nigerian market is constantly growing and expanding. New companies appear every single day, and of course, most of them want to reach their client base and to gain an audience from all over the country. They are trying hard to get in touch with their new customers, and with the arrival of the Internet, this has become easier than ever.
Your business could be creating a promotional company, or the advertisement agency, and promote the services of other companies. For this, you need to have some background knowledge of marketing and understand the main principles of its work. Digital marketing could be just the right niche for you. Quite often, you can do it online from home, without having to leave your house. This business could earn you just enough money to live a happy life.
14. Car wash company
There are more and more families in Nigeria that can afford a car, and they need to take care of it. So, this means that there have to be enough people to provide car washing services for those lucky owners of their own vehicle. If you do not mind washing people's cars for the living, you could do it for money.
15. Providing clean water
The Nigerians who are aware of their health being important to have been consciously leading a healthy lifestyle. One of the biggest aspects of such a lifestyle is drinking clean and fresh water.
In general, water is the largest blessing for a lot of people, and surrounding your business around it would be the right choice. If you have money for investing in pure water production, you can start your own business. You will need to make some starting investments, but if you are a professional who has done a lot of research before jumping in this sphere, they will eventually pay off.
READ ALSO: Qualities of an entrepreneur - Top 10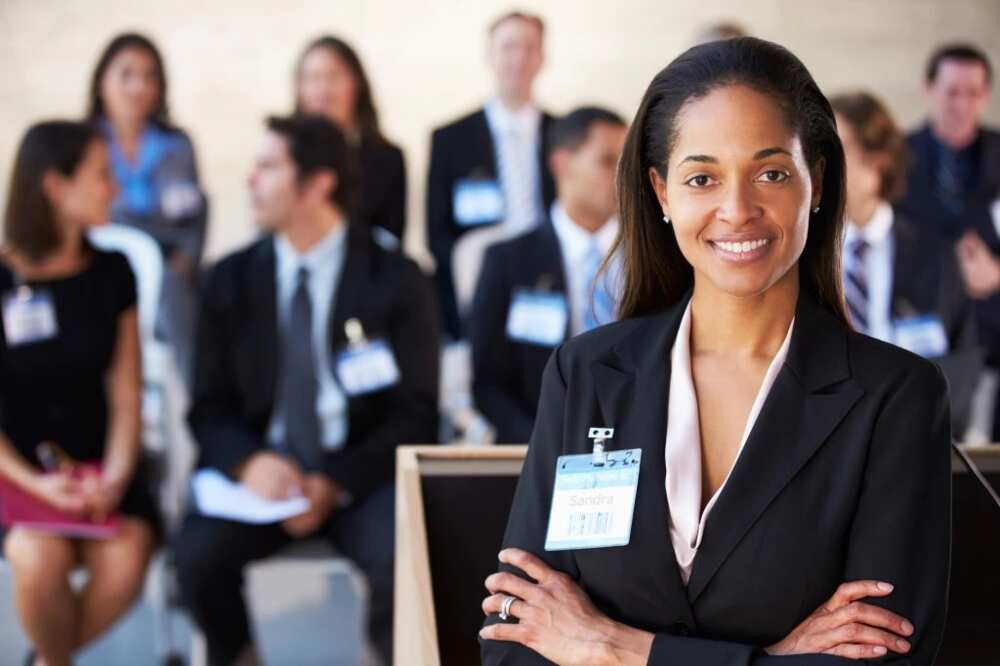 16. Consulting people on social media
The role of the Internet and social media in our everyday life is obviously huge. Nowadays, people make huge money by just making posts on Instagram or Facebook. In light of all these events, every beginner company creates a social media account for themselves. If you are aware of how social media advertising works, you can help people with their new businesses. You can offer them your services and consult them in this field, and a lot of beginner businesses actually lack a social media consultant, so this is why this profession is in high demand.
17. Juice production
Since Nigeria is a part of the hottest continent in the world, there are often high temperatures. During these days, the only thing that carries them through the day is cold beverages. Juices are loved by most of the Nigerians, so you could totally consider starting your own juice-producing business. You will need to make some investments, but if you prepare good production, your business will quickly rise up to the top and start gaining clients.
18. Waste management
The environmental problems linger over the entire world. You could show your concern for ecology by starting this profitable business.
The countries in Africa, as you might know, produce a lot of trash daily, monthly and annually, and all this trash is thrown out into the rivers and on the streets because not many people are rightfully throwing it into the trash cans.
The only things you need to do are collect waste and recycle it. You will not only earn some money for yourself, but you will also be able to make the world a better place for those who live around you. Being concerned about nature is a really noble thing to do.
19. Dropshipping
This will not require much and it can potentially make you quite wealthy. You can find the companies that produce well-known goods, and then sell these products to customers. First of all, you will earn nice money, and second of all, in case you successfully sell this company's products, it will ship them to the customers.
This idea is even more interesting knowing that you can offer a wide range of products and goods to many people all over Nigeria, look for the possible consumers, and earn income. You need to remember that drop shippers set their prices higher than the cost of the producer, to make up for purchasing the goods.
20. Making paper bags
Here is another opportunity for you to take care of the planet's well-being. As you might be aware, plastic is quite dangerous for nature, and a lot of countries either minimized the use of it or have completely refused to use it. They chose paper bags instead because they are much more ecologically safe and environmentally friendly.
Producing these bags might become just the right business for you because everyone needs a paper bag. So, if you have some money to invest, you can learn more about producing ecological bags, obtain some background knowledge, and then produce your own bags.
READ ALSO: How can you make money online with 1000 Naira?
These are the top 20 great business ideas in Nigeria. If you have something to add, or just want to share your experience in business, feel free to share below in the comment section.
READ ALSO: Jumia affiliate program and commission
Source: Legit.ng