Best business ideas for ladies in Nigeria
More and more ladies in our country start to ask the same question: What can I do to make money in Nigeria? Reports has shown that women in Nigeria can find their ideal business idea and become successful. Checkout business ideas for ladies in Nigeria that are not limited only to those that can be performed from home. If timeless searching for job tires you, try to find an additional source of income during your maternity leave or need to work from home, we are glad to inform you that our post is written exactly for you. Create your own financial empire using ideas from our post.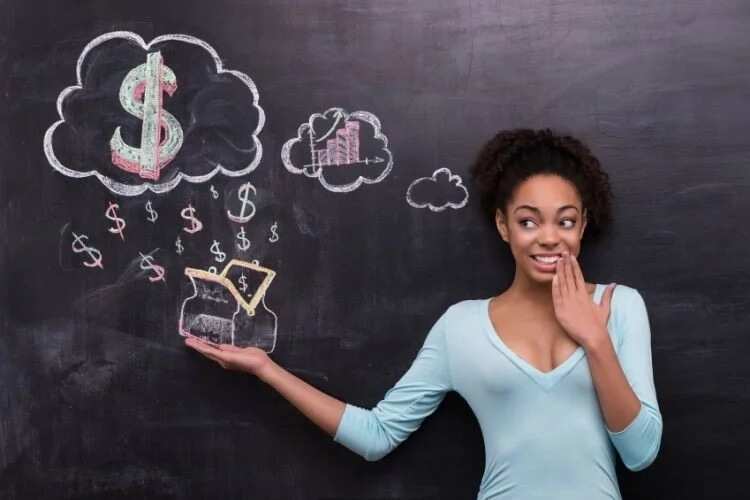 Business ideas in Nigeria for ladies
The times when a Nigerian woman's life was concentrated only on the needs of her family, husband and children have passed. Our ladies have enough energy and enthusiasm to combine their home responsibilities with money making. We will share with you 16 business ideas for ladies in Nigeria, for students, retired women who want to have a source of income and stay-at-home moms.
The huge population of our country and a rising demand for goods and services has brought hope for business success. Of course, it is always easier to start your own business with good investment, but, unfortunately, not all ladies in Nigeria possess huge initial capital at the very beginning, so we have compiled business ideas that require less money to start.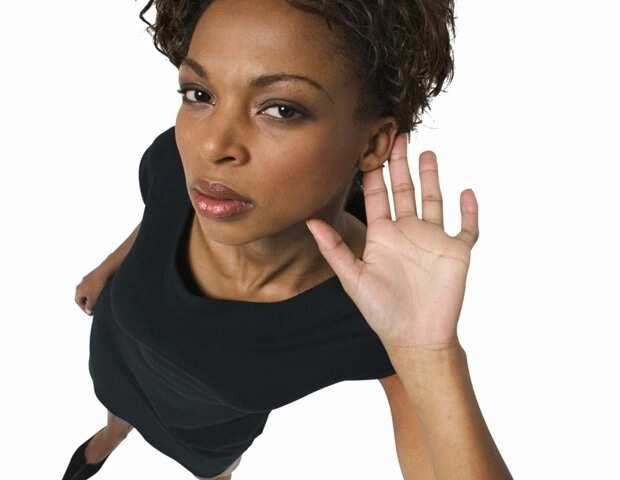 Agriculture
Agriculture is considered by many as the new oil nowadays, so you definitely should give it a try if you have knowledge in agriculture or you have a plot of land. There are tons of hot business ideas in Nigeria in agricultural, just to mane few: plantain farming, snail farming, flour production, cassava processing, poultry farming, etc. You can pick any you like, study the information how it all works, create a business plan, and start making money, not in one night, of course. All you need to understand that agriculture will require some initial capital, but you can start from a not very big farm and make it bigger.
Childcare
In such big cities as Abuja and Lagos, child care services become popular day after day. Working mothers need a person who will take care of children when they are at work. Of course, this business idea is for those who love and know how to cope with kids. Furthermore, this idea is not the best for mothers who are taking care of their small children themselves. Nanny business is booming right now, so do not hesitate to jump in it. If you have a special education, it will be only an additional benefit.
Hairstylist
Hairstyling is one of the services that are in great demand all over the world and Nigeria is not an exception. A good thing about this business idea is that you can rent a place for it or can work at home and save money on rent. Aside your skills in hair styling, special tools and experience you also need customers. The more loyal customers you will have the more money you can make. You need to remember that this kind of business is a chain one and your good work will advertise your services.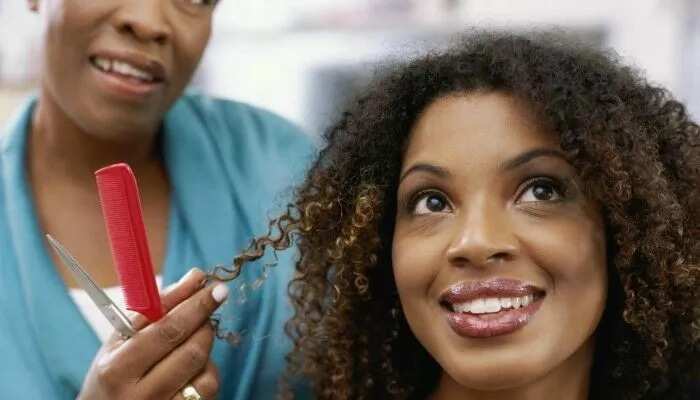 Tutoring
This business opportunity will work if you are a teacher by your education or possess knowledge that can be shared with children or adults. Besides your knowledge, you must be patient, persistent and know how to explain easily and interestingly (it is especially important when you teach children).
Tutoring becomes very popular nowadays because many children and teenagers need additional work when it comes to some subjects and when they get ready for JAMB or other kinds of exams.
Catering
If you love cooking and everybody adores your dishes and snacks you can make this hobby a successful business. This kind of business opens many opportunities. You can choose either outdoor catering services, indoor, or even both. You can start with any amount of money – small, medium, and even big scale. Everything sounds pretty easy, but you should remember that this kind of business requires high responsibility when it comes to fresh products and personal hygiene.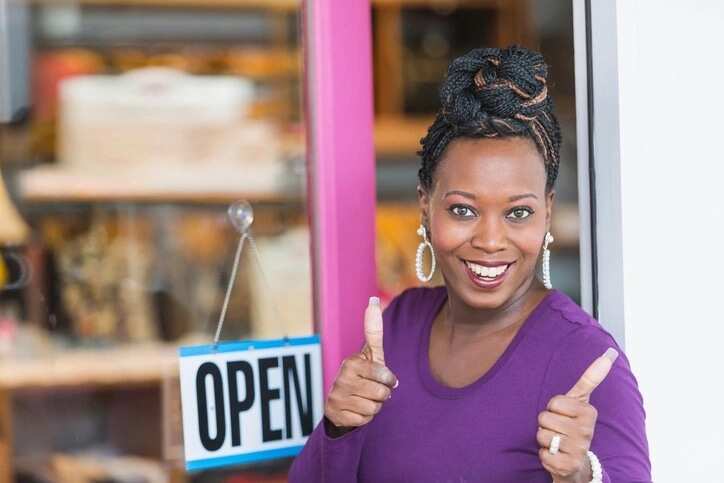 School runs
This kind of business idea for women in Nigeria is potentially profitable. Very often schools are situated far from the house and it happens that parents do not have an opportunity or time to pick up their kids either to or from school. So, if you have a car and a free time to pick up a couple of other kids, you can arrange with parents in your neighborhood and start making money.
You can go even further and buy a bus, hire a bus driver and lease a school bus out to a school around you. Believe us; parents will be eager to pay you for this kind of services.
Rental business
This kind of business generates a passive income. It deals with leasing plastic tables and chairs for people that need them for big celebrations like birthday parties, traditional weddings or other different meetings. Those people who organize events will need to rent tables and chairs, so such services are always in demand.
Event planning
This business idea is for those ladies who are gifted with organizing events. To become an event planner you even do not need to rent an office you can make your business profitable from your home. All that is required of you is a skill to organize and plan weddings, parties, and other occasions.
Many Nigerians either do not have time to organize their events or just have no idea how and where to begin. so such kind of services is in great demand in our country. You can build a successful business in this field and start making good money.
READ ALSO: How to make money online without paying anything?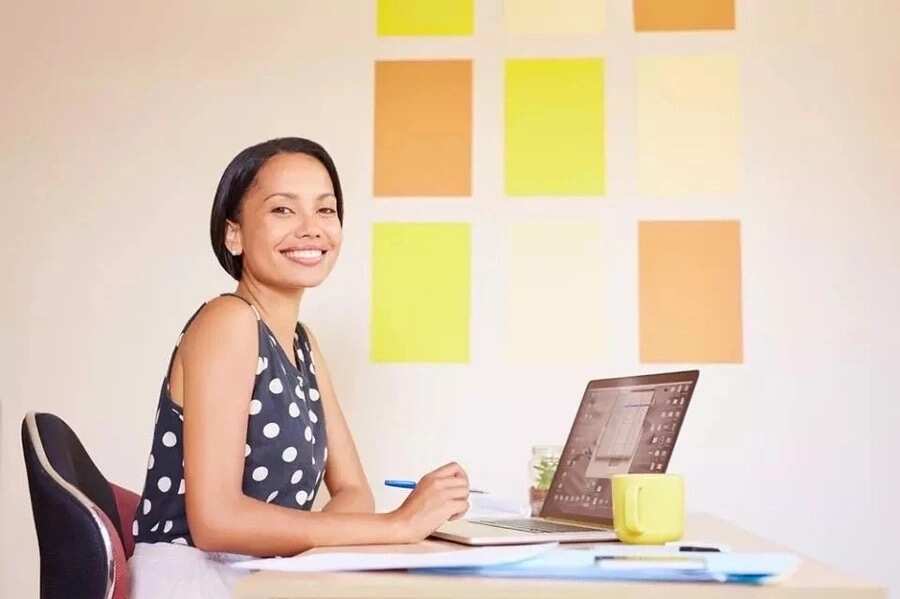 FMCG distribution
FMCG (Fast Moving Consumer Goods) distribution is one of the most lucrative business ideas for ladies in Nigeria. There are a lot of FMCG manufacturing companies, so you can easily connect with any of them and become their distributor.
One of the advantages of this kind of business is that it brings a steady income. You will not lose because such goods as detergents, soap, snacks, beverages, noodles, tissue, etc. sell very fast and are in high demand. Do not be afraid to start, the beginning of any business can be stressful, but think about the money you will make.
Multi-Level Marketing (MLM)
Many people consider MLM as Ponzi schemes, but they are not, they are actually legal and can bring steady passive income. A word 'multi-level marketing' leaves a bad taste in the mouth of many Nigerians, but if you organize this kind of business in a right way, network marketing can bring you a good profit. Many women in our country make good money through network marketing. We advise you to search for and study the stories of success of such ladies for inspiration and maybe new ideas.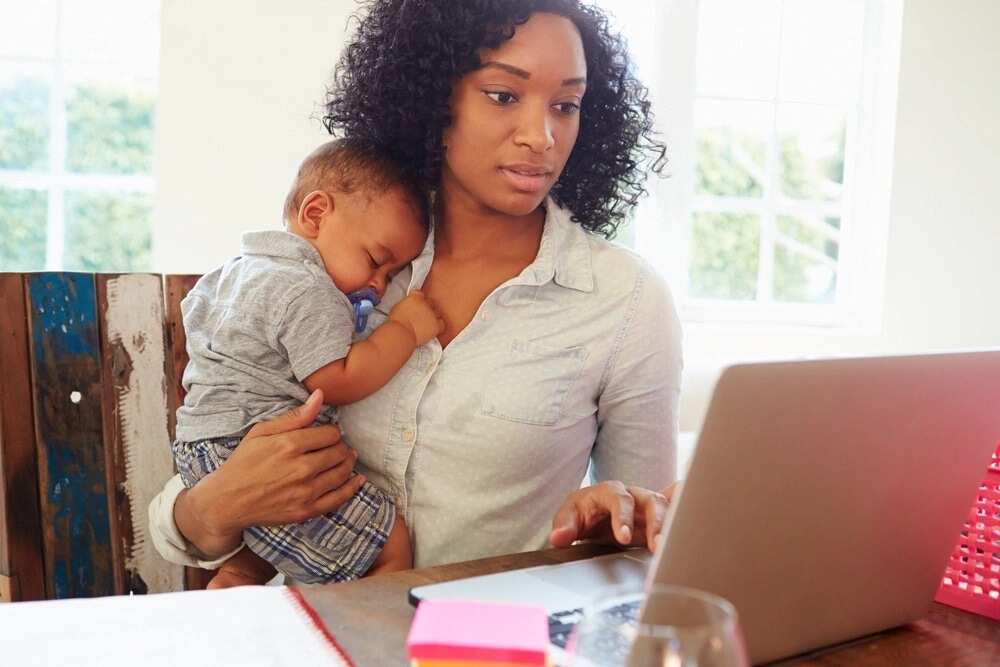 Home business ideas in Nigeria
Many women in Nigeria do not consider many business ideas because they need to work from home. If you are among them, the ideas listed below are for you. Read carefully and start making money from home.
Jewelry design and making
Bead necklaces and hand-made jewelry are extremely popular in Nigeria, so if you are a handy lady, who likes and know how to design and make jewelry you can start making money from this hobby.
READ ALSO: 20 lucrative businesses you can start with little or no capital in Nigeria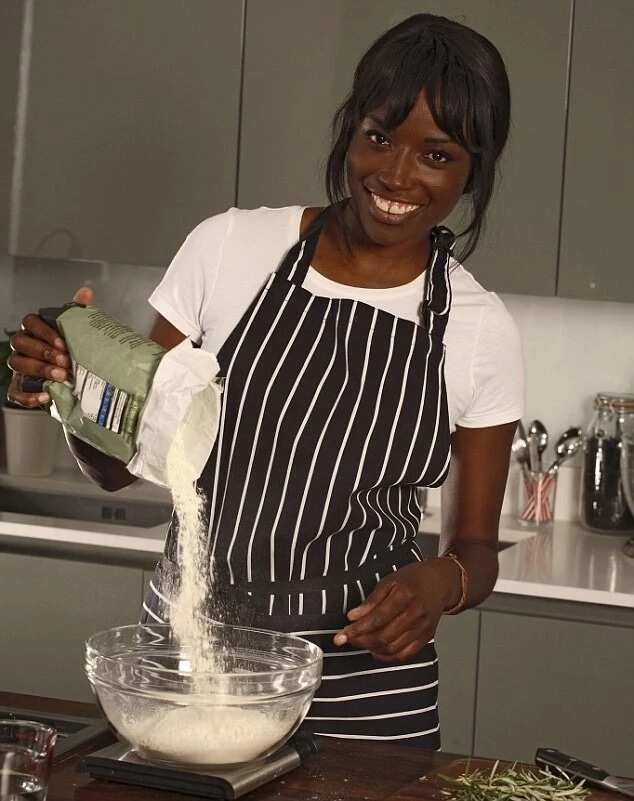 Cake baking
Do you like baking delicious and awesome looking cakes? Why not turn your hobby into a lucrative business? This business idea is very popular among ladies in our country, so you should be ready to meet lots of competitions. However, if you bake really good cakes and will make a good advertisement for your products you will be beating a lot of your competitors.
Tailoring
Fashion design does not require too much effort to start. All you need is a sewing machine, tailoring skills and people eager to use your services. Many Nigerian ladies give preference to sewing clothes instead of buying them in stores. Some are not satisfied with the price and quality of the clothes in shops, others want to have a unique outfit designed especially for them. There are so many potential customers, so you won't sit for long without clients. And again, a high-quality final product speaks for itself.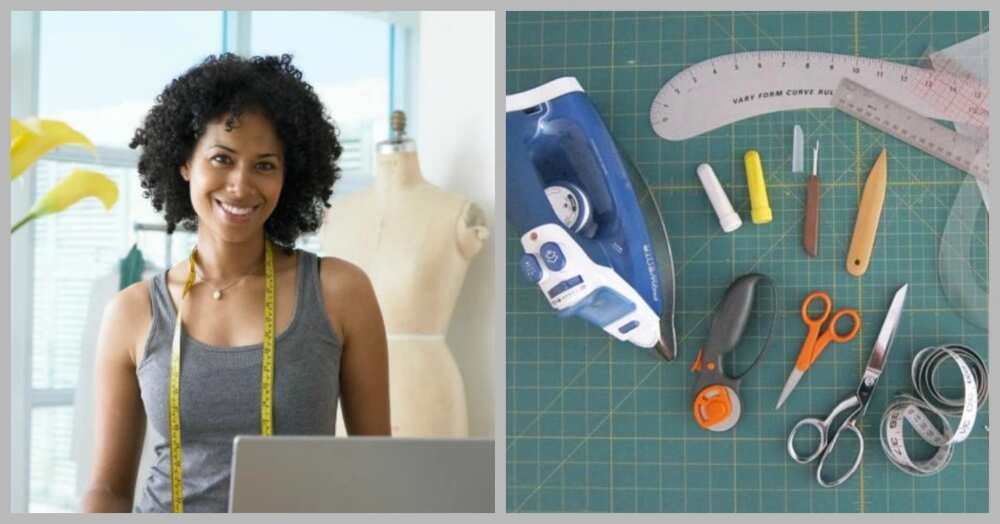 Online business in Nigeria attracts more women
The Internet opens new business opportunities for women in Nigeria. Working on the Internet and making a good money is very possible in Nigeria, even all over the world You can be anywhere and still get your job done. Do not doubt, just read and try.
Freelance writing
Freelancing is one of the easiest ways to make money online not only in Nigeria but the whole world as well. It is the best business idea for ladies who have excellent writing skills and know how to express their thoughts. Some companies pay good money for unique high-quality articles. You won't need to spend a kobo to start working like this, but you need to understand that you will be paid only for posts that are good for publishing. You will need a device (desktop or laptop), a stable internet connection and your skills.
One cool thing about freelance writing is that you can not only earn good money but also create your own working schedule, improve your skills and learn many interesting things. A free schedule can become an ideal variant for stay-at-home mothers and students.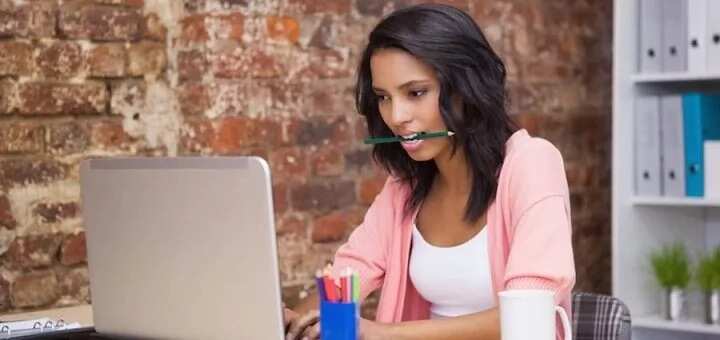 Blogging
Success stories of such famous bloggers as Linda Ikeji and Stella Dimoko Korkus have proven that blogging can become a profitable business for a lady. Just imagine, you can bring your voice to the online public and earn good money for this. However, you need to understand that to gain success in this field you need to find your audience and create or gather exceptional material.
You definitely need to try if you have a passion to express your thoughts and have experience in some particular field (makeup, cooking skills, fashion and style, design, relationships, etc.) Your passion can bring you fun and lots of money as well. We advise you to study/analyze the experiences shared by successful bloggers. Some of them even hold special blog training sessions for those who have no idea how to start.
READ ALSO: How to create a blog for free and make money?
Video blogging (vlogging)
You can create interesting short videos and post them on Instagram, YouTube and Facebook. Even more opportunities are open for ladies in Nigeria through video blogging or popularly called vlogging. You need to make a high-quality videos that will attract as many viewers as possible. You need to make videos that will capture the hearts of the public. Your videos can be educational, informational, bizarre, funny or even be a review, this is limited only by your imagination.
There are many videos on YouTube that teach fresh vloggers how to start video blogging, so we advise you to watch at least a couple of such videos.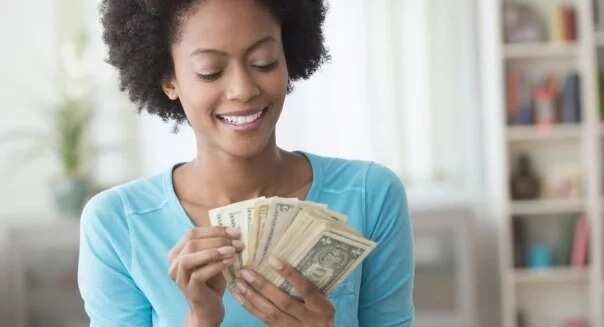 We hope that you have been inspired and have learned useful information that will help you to start a successful business. Please remember that you are not limited by the ideas listed above if there is something unique and unusual you can do, or you have bright and fresh ideas do not be afraid to give it a try. The old proverb says no pain, no gain. Be patient, believe in yourself, try your best and you'll be successful.
READ ALSO: Easiest way of making money in Nigeria
Source: Legit.ng