List of business ideas in Nigeria for students looking to earn some money
As a student in Nigeria, there are many business opportunities that you can take advantage of. Here is a list of some amazing business ideas in Nigeria.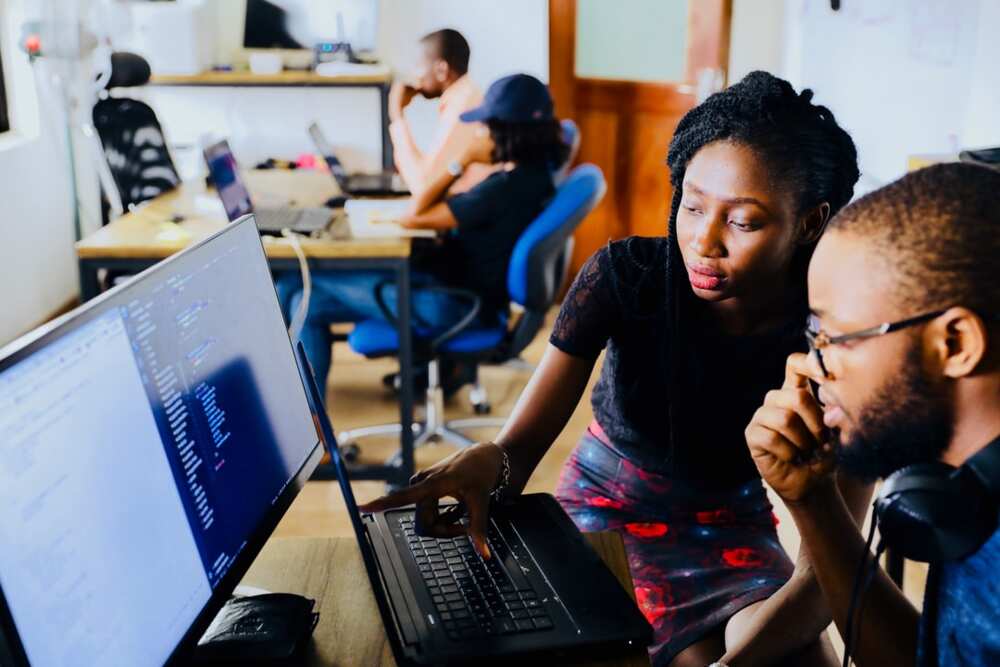 So many Nigerian students nowadays dream of making money of their own instead of depending on their parents. However, they are convinced that a lot of obstacles stand in their way.
Have you ever wondered, "What business can I do in Nigeria?" Here are some ideas to get you started.
Business ideas in Nigeria for students
You may be wondering, "What kind of business can I do? "
First, you need is to identify the type of business you are interested in, how marketable it is, and how convenient it is for you to handle.
As a student, it will be more convenient and flexible if you involve yourself with a business that does not require you to work full time. By doing so, you will be able to leave some time for your studies.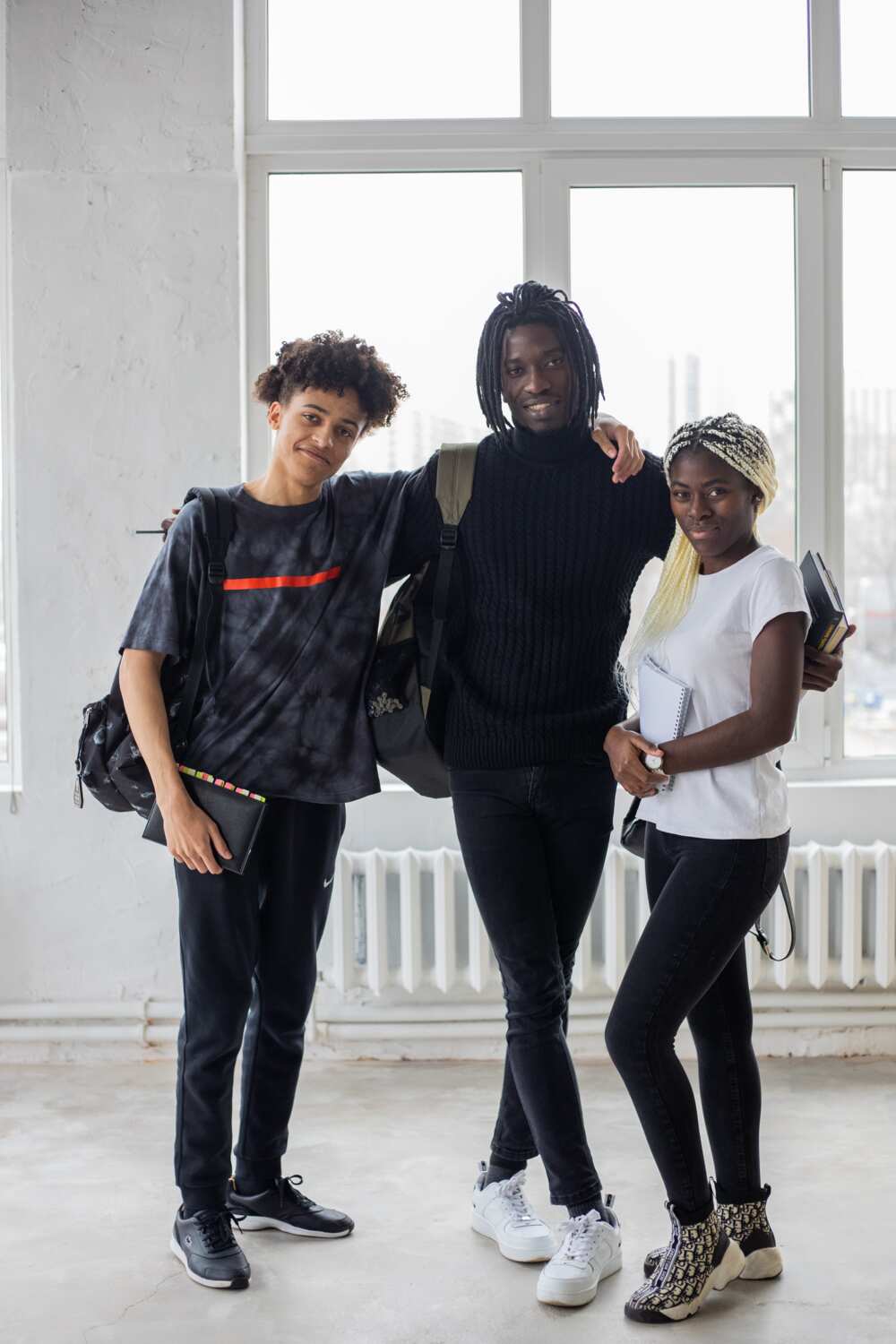 So, what are some of the business opportunities in Nigeria? Have a look at some of these home business ideas in Nigeria with low capital that you can do.
1. Freelance writing
Are you an accomplished writer? Do you enjoy writing articles and blog posts? You can register as a freelance writer on a freelance website and receive orders from all around the world.
You can efficiently work from home and choose a suitable time that is convenient for you. There are plenty of websites and blogs in constant search of writers.
All you need to begin is a stable internet connection and a good laptop.
2. Graphic design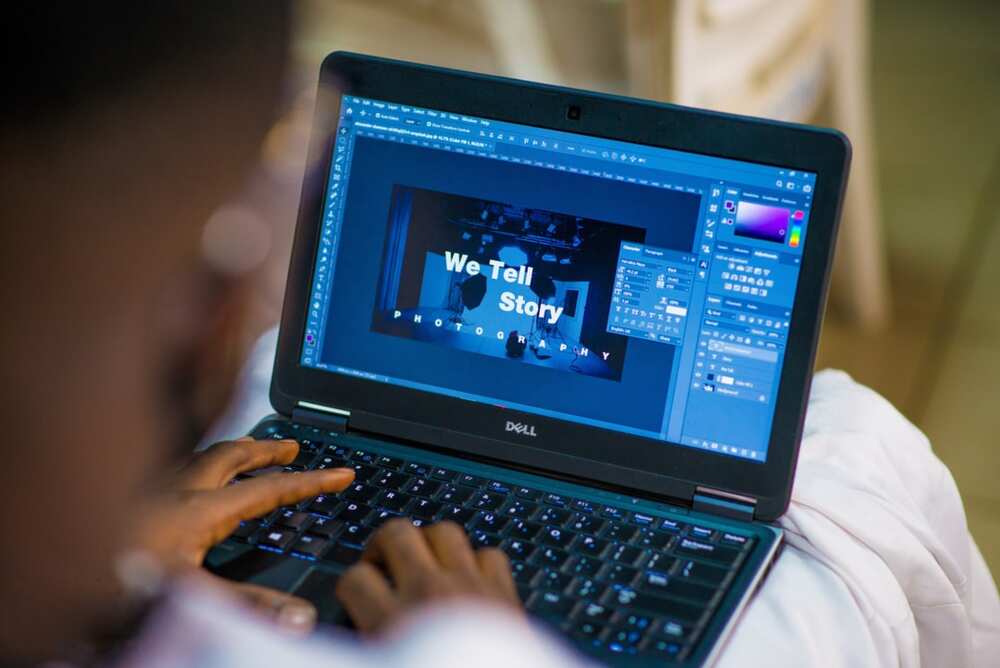 Graphic design plays a significant role in the creation of websites, logos, banners, etc.
You may also apply for a position designing cards and brochures. All you need are some graphic design skills, a computer, and a desire to create.
3. Recharge card printing business
Nigerians are fascinated with recharge card printing businesses these days because they seem lucrative and need little effort.
4. Hairdresser business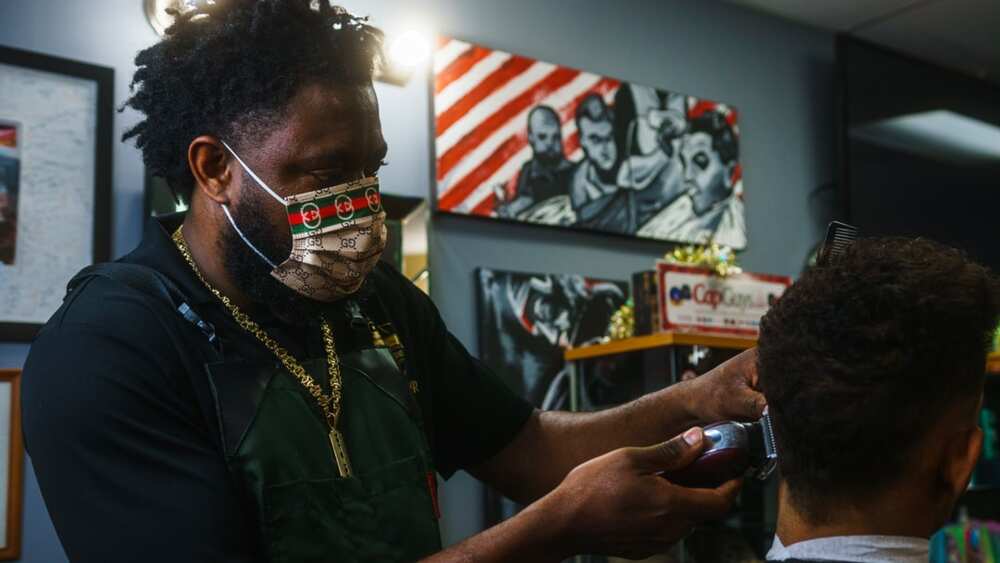 If you have always had a passion for hairstyling, you can invest your free time in becoming a professional hairdresser. It does not have to be a full-time job; you can get clients during your free time and make an extra income as a student.
You can also promote your job on social media sites and attract more clients.
5. Manicure and pedicure business
The only essential things needed for this type of business are nail technician supplies such as a nail file kit, nail polish, and nail cleanser.
6. Blogging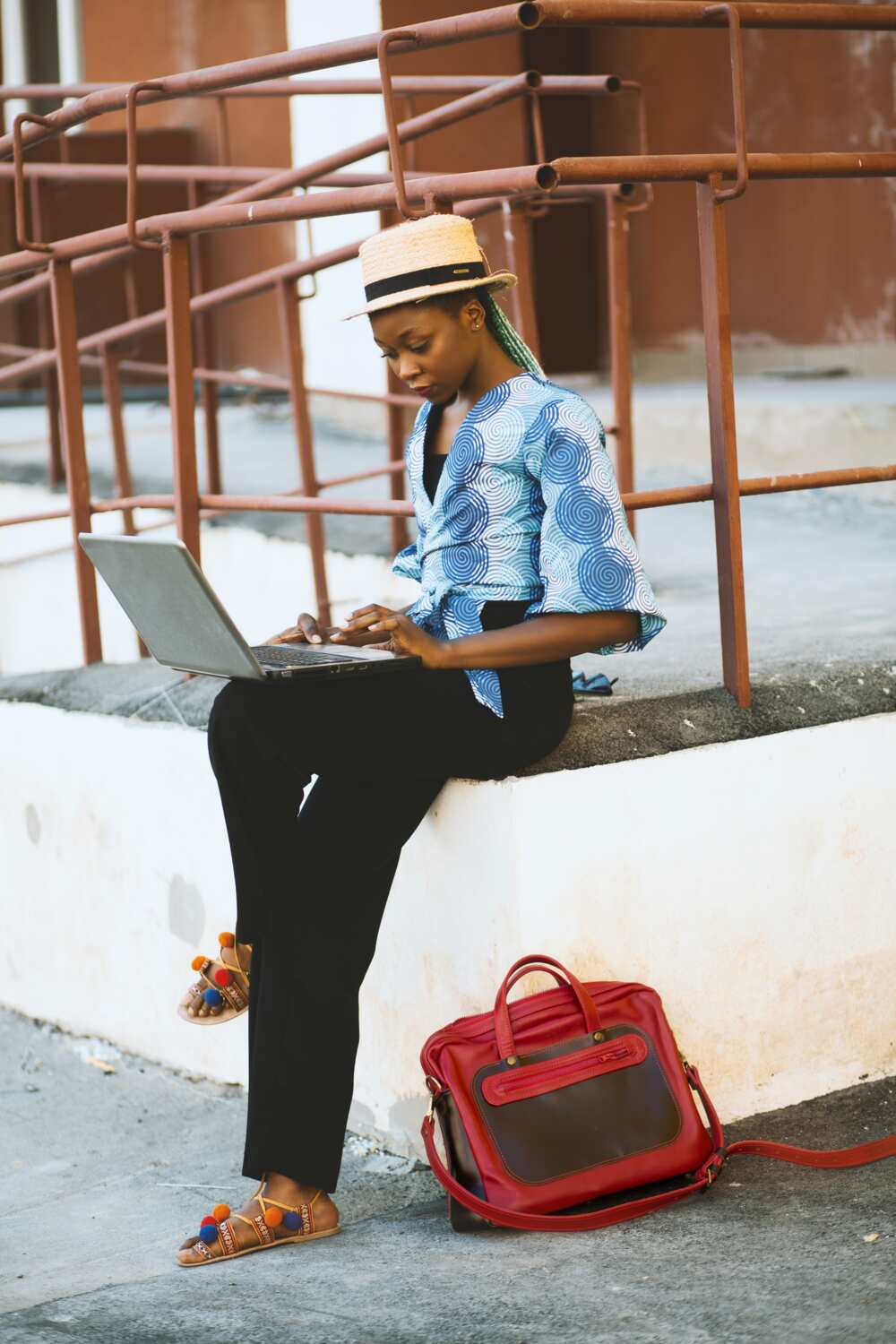 If you have a subject that interests you and that you are familiar with, you may consider starting a blog of your own. You will need to learn some pitfalls of the blogging business before you begin earning money.
7. Home-based editing business
Home-based editing is a profitable online business in Nigeria. If you are good at finding problems in writing, then starting a home-based editing business could be good for you.
Being an editor does not require one to have specific education qualifications; however, you will need a deep understanding of language, punctuation, spelling, grammar, and style.
A personal computer is all you need to be able to handle all types of tasks.
8. Photography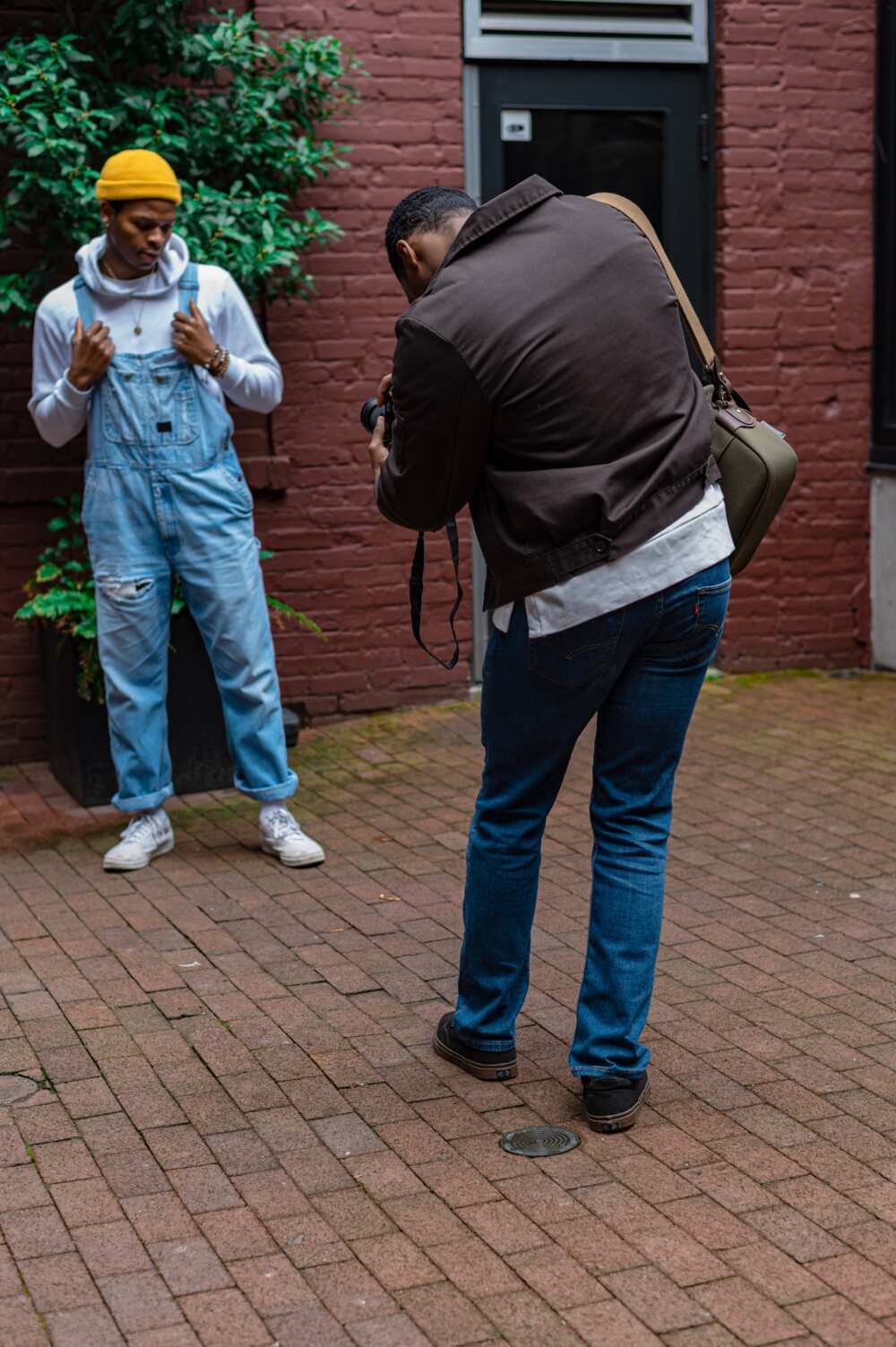 All you need to become a photographer is an excellent professional camera and a great eye for capturing the most interesting moments.
If your photos are outstanding, you have a big chance to be noticed by potential clients. You can also post your photos on stock websites to make extra money.
9. Cleaning service
If you are an enthusiastic and tidy individual who pays close attention to the tiny details, a cleaning service would be ideal for you.
Many people employ a cleaning service person before moving into their new home to clean it up for them. You can even advertise your services by creating a page on social media.
10. Baking cakes and pastries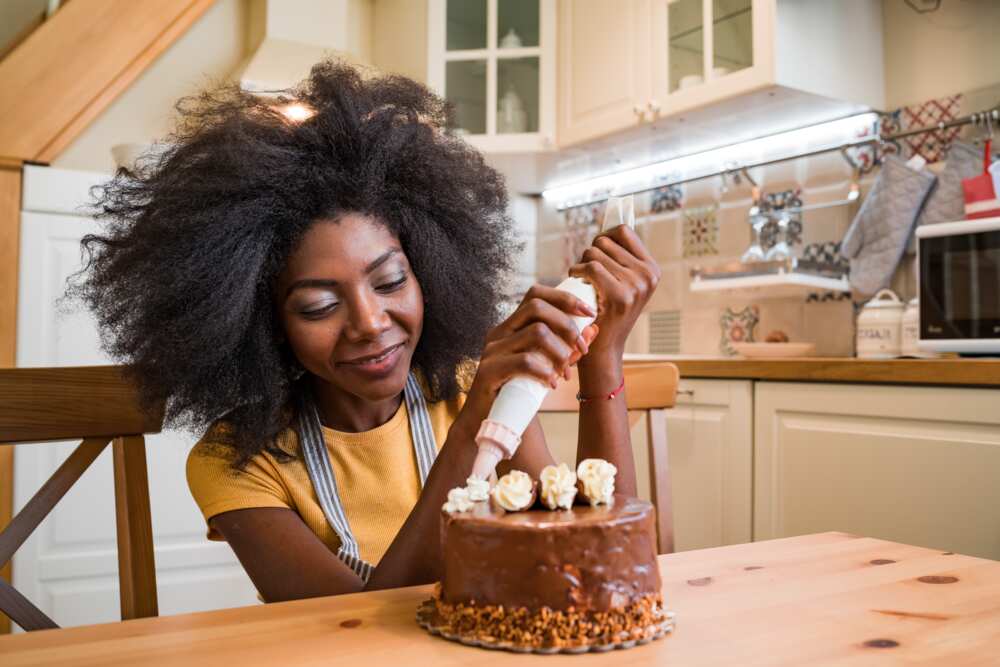 If you have always loved baking cakes and pastries, you can take it to a whole new level.
Baking is one of the great home business ideas in Nigeria that you can do at the comfort of your house. You can even advertise your cakes and pastries on social media to boost sales.
11. Production of natural skincare products
Skincare products made out of natural ingredients such as aloe vera, olive oil, coconut oil, shea butter, etc. are in demand among many people.
12. Tailoring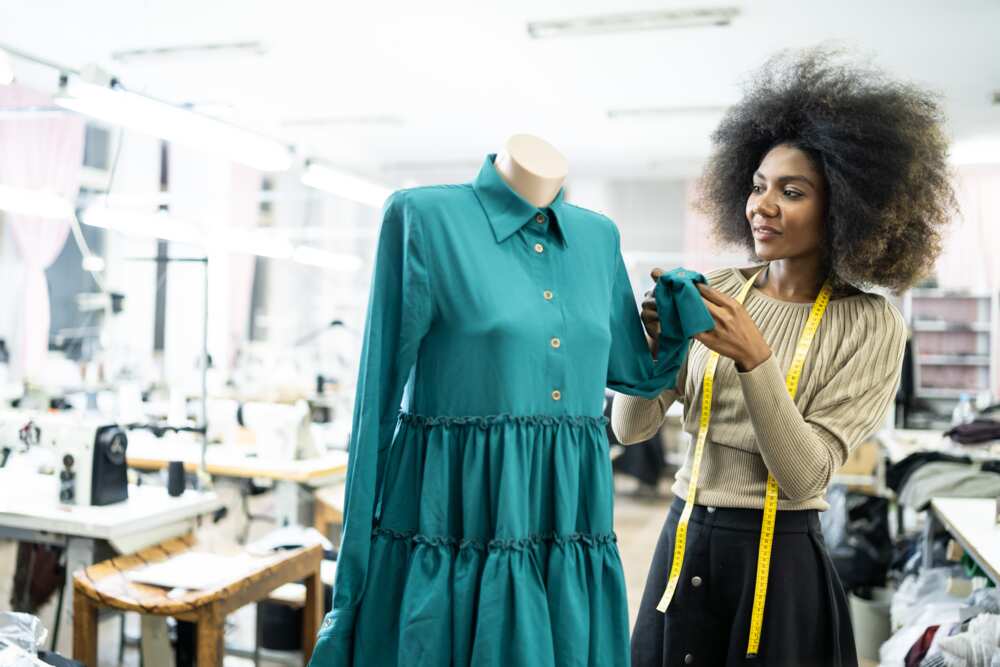 Tailoring can also be an easy way to make some extra income as a student. If you are good at sewing and often get compliments about your self-made clothes, you can give this idea a try.
You can always start small by sewing items like tops, simple dresses and many more. You can also buy simple clothes from the market and redesign them into something cool and unique.
13. Bead making
Creating wonders out of beads is another lucrative business idea that could earn you extra income as a student. You can make bangles, necklace and earrings from beads and sell them to your friends.
14. Selling artwork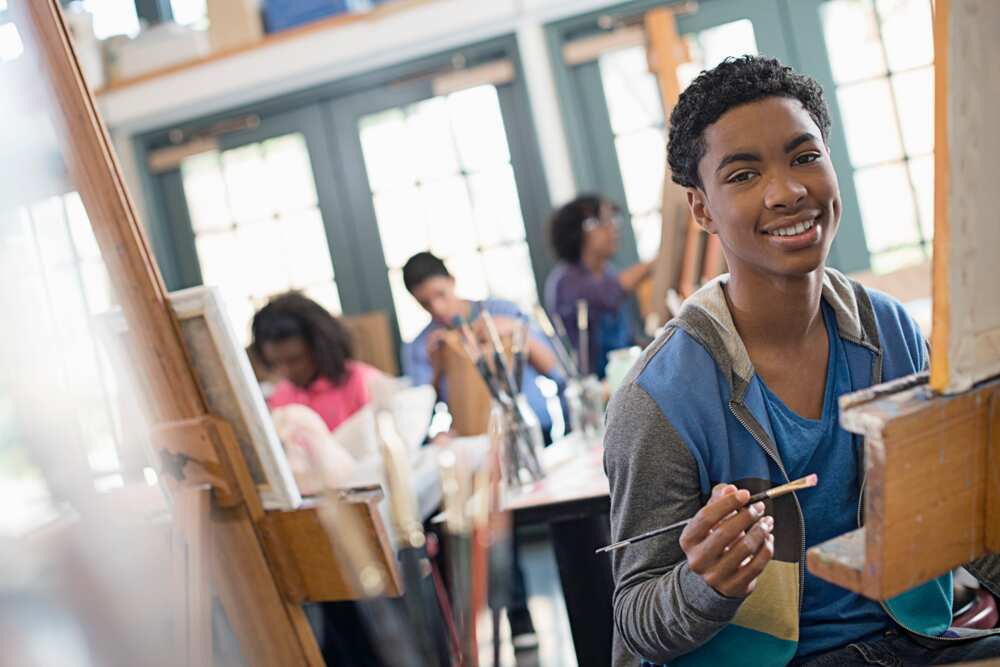 Artists can work on a commission basis to earn money for their pieces.
15. Selling hair products
Many people, especially young ladies, need hair products that would help them keep their hair looking beautiful and healthy. This is a niche that you can make use of.
16. Selling secondhand clothes
You can also earn extra income by selling secondhand clothes. This is one of the best business opportunities that do not require heavy capital.
17. Cryptocurrency business
This one is quite risky and requires a lot of knowledge, so you will have to sacrifice a lot of time to learn how it works.
The market offers a lot of cryptocurrencies nowadays, and the most popular of them is Bitcoin.
Those are the best business ideas in Nigeria that can help you earn extra income if you are still a student. We believe that you will find them useful and start making good profits quite soon.
DISCLAIMER: This article is intended for general informational purposes only and does not address individual circumstances. It is not a substitute for professional advice or help and should not be relied on to make decisions of any kind. Any action you take upon the information presented in this article is strictly at your own risk and responsibility!
Sources:
READ ALSO: Top 10 work from home jobs in Nigeria you can do online
Legit.ng recently published a detailed guide on top ten work from home jobs in Nigeria anyone can do. It is a digital world, which means you do not need to travel long distances to get to your place of work. Online jobs require one to have a working laptop or desktop and stable internet connection. Basic computer skills are also important to help one to work smoothly without struggling.
Therefore, work from home jobs in Nigeria are becoming quite popular. Take a look at the top ten working from home jobs in Nigeria.
Source: Legit.ng