To celebrate Nigeria's 58th year of independence, Legit.ng would take a look into the lives of women who were the first to break barriers.
These female pioneers were able to take the lead and break barriers in fields where people thought it was impossible for women or Africans to succeed.
They were able to pave way for other women and fellow Nigerians to succeed. They are barrier breakers, and the best thing about their accomplishment, is the fact that at the time they made their breakthrough their wasn't much hope for them to do so.
And till this day, as Nigeria celebrates her 58th year, these women serve as an inspiration to many. They have inspired Nigerians particularly the girl child to succeed in their tasks.
READ ALSO: 7 notable moments in the history of Nigeria
On this Monday, October 1, Legit.ng would take a look into the lives of the women who broke barriers in their separate fields, either by doing physically tasking work or by becoming the first African to achieve something all over the world.
PAY ATTENTION: Get the Latest Nigerian News on Legit.ng News
1. Agbani Darego
Agbani Darego is the first Nigerian and African to achieve the title of Miss World. She was crowned in 2001. She is from Rivers state and born in Lagos.
The beauty queen is the sixth child of a family of eight children. She attended the University of Port Harcourt where she studied computer science and mathematics. Agbani always longed to be a model, and despite her father's wishes, she went ahead to achieve her dream. She auditioned for for several modelling competition, but none gave her the opportunity to achieve her dream. Despite everything, she wasn't deterred by the rejection, she went on to enter for the Most Beautiful Girl in Nigeria contest.
2. Chioma Ajunwa-Opara
Chioma Ajunwa is the first Nigerian, and first West African woman to win an Olympic gold medal. In 1996, during the summer Olympics that took place in Atlanta. Ajunwa remains Nigeria's only individual Olympic gold medalist.
The woman had started as a football player for the Super Falcons and later quit to focus on racing as a track and field athlete. She specialized in 100m, 200m and long jump. She was among the women team who played at the Women's World Cup in 1991.
This Imo -born talented pioneer is an officer for the Nigerian Police Force. She was born as the last of nine children, with six brothers and two sisters. She had been unable to register in the university where she was admitted due to her mother's inability to pay the fees.
When she emerged victorious with a gold medal in the women's long jump event in 1996, the then head of state of Nigeria, Sani Abacha, had given Ajunwa a National award, Member of the Order of Niger.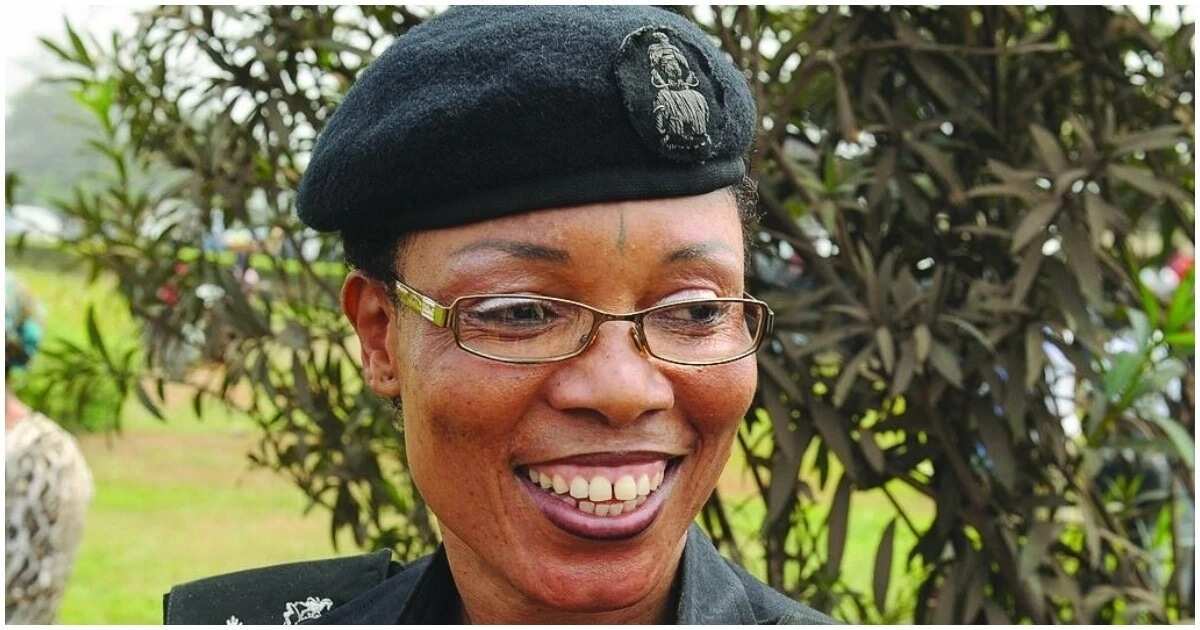 3. Sandra Aguebor
Sandra Aguebor was able to break a barrier in a male dominated field as she became the first female mechanic in Nigeria. The Edo-born was brought into the world in the 70s. She graduated from Auchi Polythecnic and she and also got a degree from The Goethe Institute, a German school based in Lagos.
The mechanical engineering pioneer has been working in the field for 32 years. She had started her own garage, Sandex Car Care Garage about 25 years ago.
It could be said that she did not have the support of her mother, she was against the idea of a woman mechanic. Her mother had believed it shameful for a woman.
However, who started training to become a mechanic at the age of 14, had already fallen in live with the profession. With the support of her father, she trained and her achieved her dream. He took her to the workshop where he fixes his car to learn.
And today, she has not only succeeded as a woman in the field, she has also impacted other lives in towing the same path through her Lady Mechanic Initiative. An initiative that empowers women who want to become mechanics.
PAY ATTENTION: Get your daily relationship tips and advice on Africa Love Aid group
4. Olutoyin Olakunri
Late Olutoyin Olakunri was the first female to achieve the title of Chartered Accountant in Sub-Saharan Africa and the second female president of Institute of Chartered Accountants of Nigeria.
She was born on November 4, 1937. Although, she attended primary school in Nigeria, she had completed her secondary and university education in the United Kingdom. In February, 1963, Olakunri, had qualified as a member of the Institute of Chartered Accountants of England and Wales.
The genius accountant became a founding member of the Institute of Chartered Accountants of Nigeria in 1965. In 1978, she served as the Chairman of the Society of Women Accountants in Nigeria.
5. Folake Solanke
Folake Solanke broke lots of barriers, becoming first in almost everything that had to do with the law. She is the first female Senior Advocate of Nigeria (SAN), and the first Nigerian female lawyer to wear the silk gown as Senior Counsel. She is also the first Commissioner of Western State and former Chairperson of the Western Nigeria Television Broadcasting Corporation (WNTBC).
She was the 42nd and the first African International President of Zonta International, an international service organization that focuses primarily on advancing the status of women.
In 1955, Solanke had received a diploma certificate in education, and joined the faculty of Pipers Corner School, Great Kingshill, High Wycombe, Buckinghamshire, where she taught Latin and mathematics for 2 years.
However, in 1960, she was admitted into Gray's Inn, London to study law. When she returned to Nigeria in August 1962, She began her law career at the chamber of late Honourable Justice Michael Adeyinka Odesanya.
6. Dr. Ola Orekunrin
Ola Orekunrin is a medical doctor, healthcare entrepreneur and founder of Flying Doctors Nigeria, West Africa's first Air Ambulance Service.
The skilled medical doctor was born in London, where she grew up in a foster home along with her sister in England. She studied at the University of York in the and graduated 21 as a qualified doctor.
Due to her skills and her rise in the medical field, she was awarded the MEXT Japanese Government Scholarship. On her arrival in Japan, she began to conduct clinic research in the field of regenerative medicine at the Jikei University Hospital.
However, she was motivated to start her company after her younger sister, tragically died whilst traveling in Nigeria, as a consequence of not having a medical air service available to transport her to hospital.
In 2007, she became the first to successfully establish the first Air Ambulance Service in West Africa, Flying Doctors. Flying Doctors have 20 aircrafts and 44 doctors who can deliver care en route to one of Nigeria's hospitals.
She also became a member of both the American Academy of Aesthetic Surgeons and the British Medical Association. She was listed among Young Global leaders by World Economic Forum in 2013.
7. Josephine Okwuekeleke Tolefe
Josephine Okwuekeleke Tolefe is the first female Army Captain in Nigeria. The Delta state=born military officer had studied Nursing in the United Kingdom and worked for a number of years before joining the Nigerian Army in 1960.
She was inspired to join the army while she was in the UK. She had been impressed by how the women in the women in the British Army looked so smart, representing their country.
On coming back to the country, she became the first Nigerian female officer in 1961, and was promoted to the rank of a captain in 1963. Despite being celebrated for her achievement, she still faced discrimination from her male colleagues who didn't like that women were coming into the force.
However, her stay was cut short in the force not by discrimination but by her choice to leave. She had retired during the Biafran War on February 5, 1967. She passed away in 2014.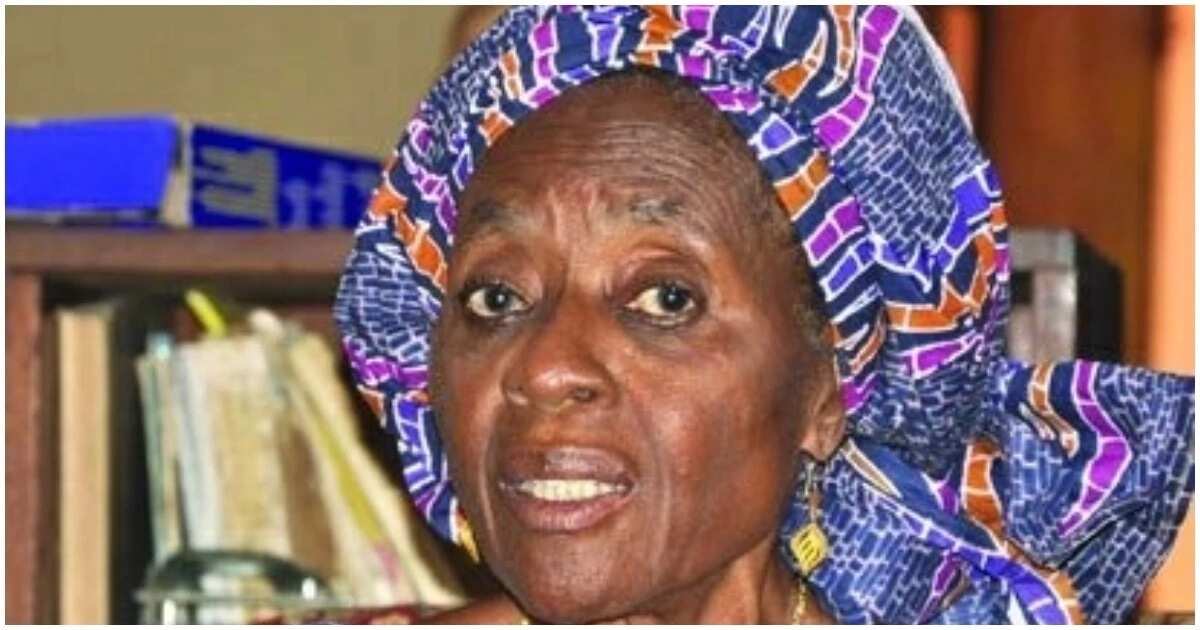 How Nigerians celebrated the 57th Independence anniversary in Umuahia | - on Legit.ng TV
Source: Legit.ng