African fashion designers famous in the whole world
Africa has been getting into the spotlight of the fashion world. Alongside American and European designers, many African designers and brands including Nigerian and South African as the most successful ones develop new trends in the world of fashion. Read the article below to learn more about the top 10 world famous African fashion designers.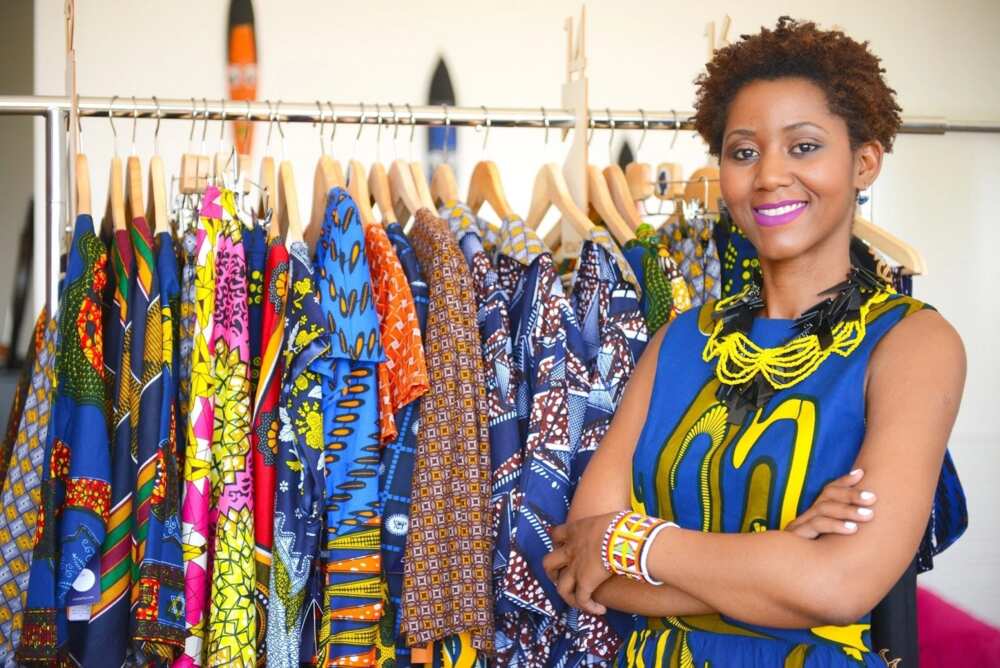 Photo: iwantthatwholelook.com
African fashion entered the international style game a long time ago, however, modern fashion is something totally unique. Being inspired by the colors, sounds, traditional African fabrics, prints and accessories as well as the cultural heritage of the African continent, the top designers make a huge difference and high waves on the world of fashion.
The fashionable, well-crafted pieces of top African designers are exported abroad and often ordered by celebrities like Michelle Obama and Lupita Nyong'o.
To support African fashion designers, Chimamanda Ngozi Adichie, an Award-winning author, who recently launched a "Wear Nigerian Campaign" announced a new venture via her Facebook page where she wrote:
"In the past few weeks, I've bought more Nigerian brands than I ever have in the past. I've discovered new names. I've been filled with admiration for the women and men running their businesses despite the many challenges they face. I'm particularly interested in 'inward-looking' brands, those for whom dressing Nigerian women is as important as other goals".
The goal of her campaign was to encourage people to buy from African designers to boost the local fashion industry.
Top 10 African fashion designers
African designers are known to win many awards for their work, so, let's take a look at 10 the most popular fashion designers who are putting African fashion on the international map. Please note that there is no particular order in our compilation.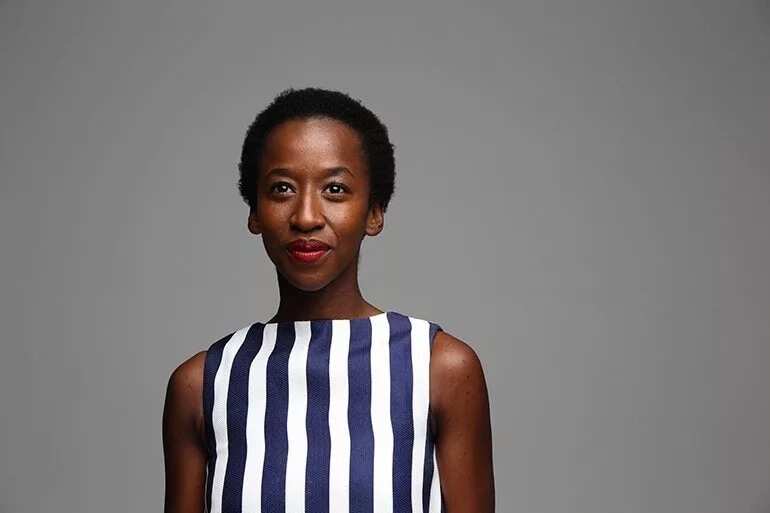 Photo: skinnylaminx.com
1. Sindiso Khumalo (South Africa)
If architecture and fashion meet, they create an incredible mixture. Sindiso Khumalo is one of South Africa's prominent designers whose pieces feature bright colors, bold prints, and modern silhouettes. They are designed for the women who want to stand out. Khumalo's architectural background helps her to create new trends in African and international fashion. Sindiso Khumalo is bringing her architectural knowledge and her sewing skills together to find new elegant and stylish solutions. Sindiso Khumalo is good at creating dynamic and classy pieces that are quite affordable being hand sewn by the local South African women.
It is interesting that Khumalo's clothing is featured in museums and has been published in some of the African and international journals like Architecture, Culture, and Identity, Vogue Italia, Vogue UK, and other.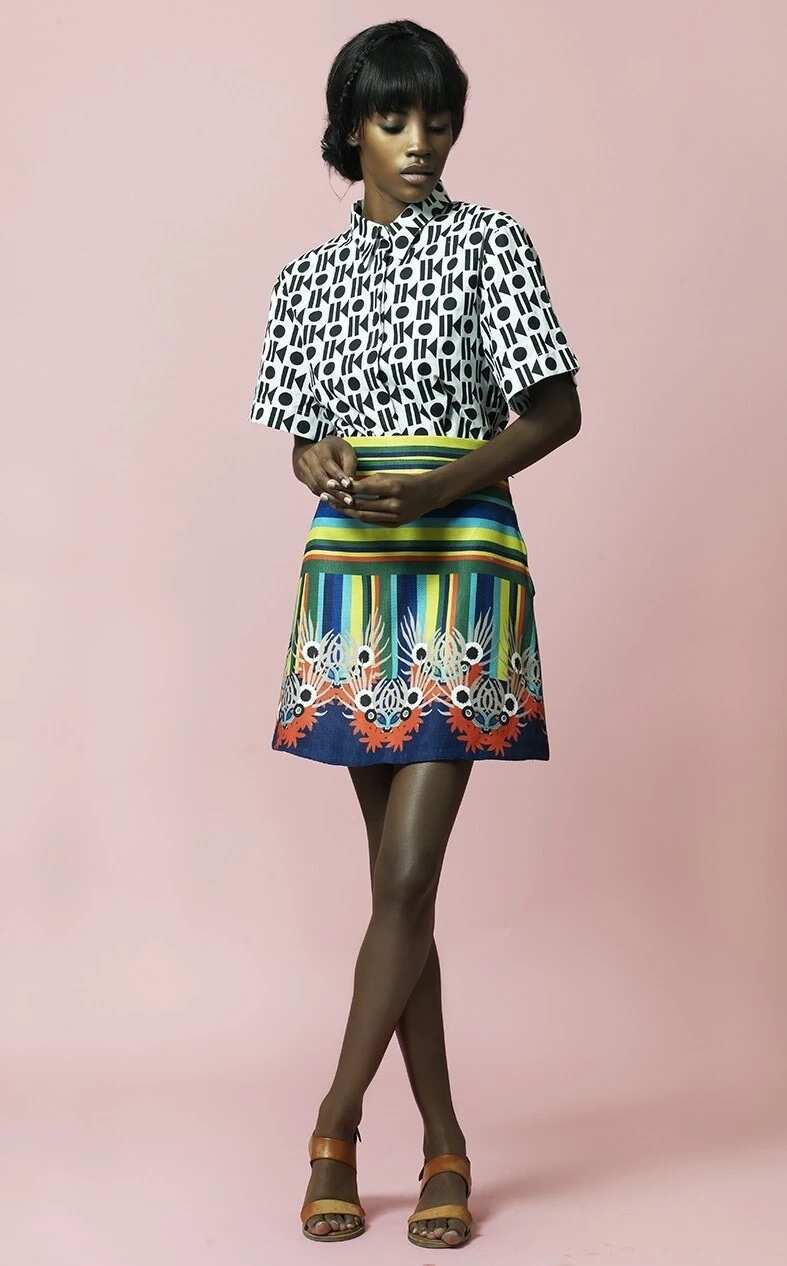 Photo: radronline.net
2. Taibo Bacar (Mozambique)
Mozambique designer Taibo Bacar is known to be one of the most talented and desired designers that are famous in Africa and Europe. Taibo Bacar often attends numerous fashion events including Africa International Fashion Week and African Fashion Week Johannesburg to mention a few. He is the first African designer to show his designs in Milan.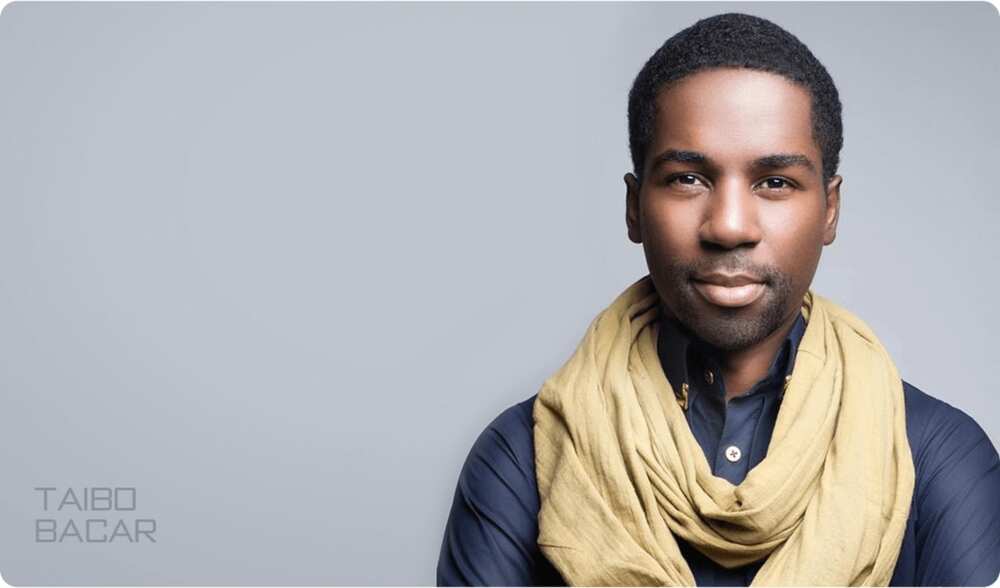 Photo: tdsblog.com
Taibo Bacar has carved his own niche in the world of fashion. Taibo Bacar is regarded as one of the top designers in Africa.
Fashion designer Taibo Bacar inherited love of fashion from his mother who was a seamstress. While he pursued a career in Business Administration but, as it often happens, one day he got bored in the office and decided to leave everything behind.
While living in Spain, he studied fashion which laid the foundation for his new career. His haute couture and ready-to-wear pieces are loved by women for flattering silhouettes, high-quality materials. With the use of specialized cutting techniques, his clothing pays tribute to the female form which is the most important thing when it comes to a sense of comfort and beauty.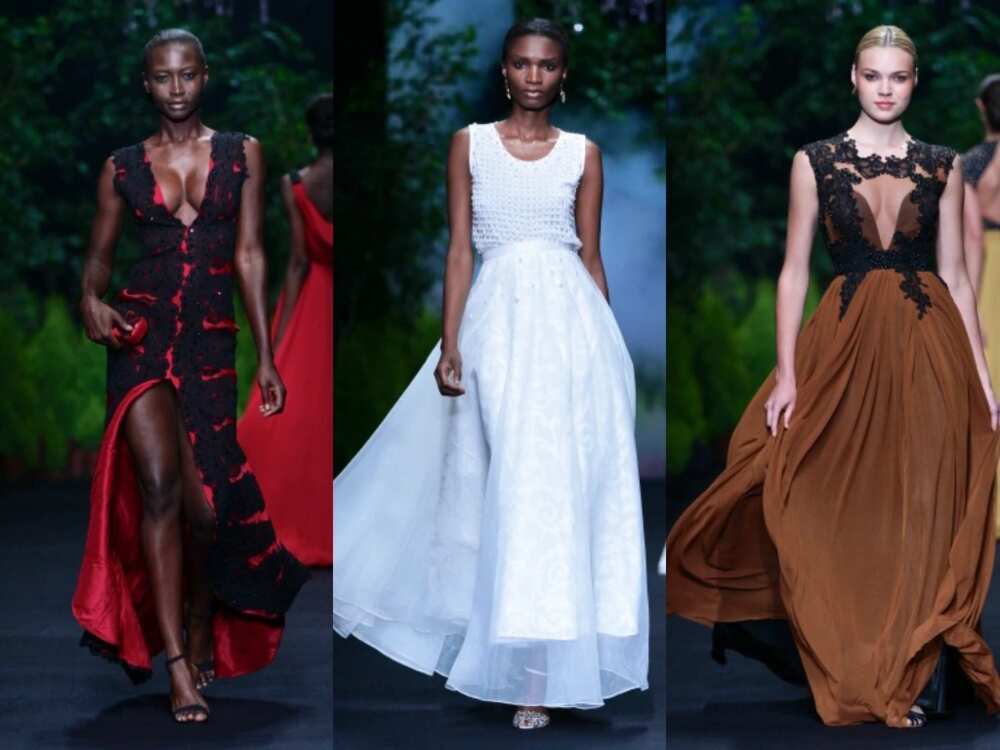 Photo: urbane-diary.blogspot.com
3. Lisa Folawiyo (Nigeria)
Lisa Folawiyo's stylish, traditional and colorful clothes gave her a place of prestige in the world of fashion.
When talking about Lisa Folawiyo's style, she is indeed a talented designer famous in Africa and abroad. The truth is she didn't study design or fashion as she studied law at the university. Nevertheless, Lisa decided to pursue a career in fashion as she was interested in jewelry, purses, and clothing people like to wear and dreamed of creating clothing that would combine traditional African accents and modern fabrics.
If you find Ankara textiles, African prints eye-catching, you will definitely like pieces created by Lisa Folawiyo. Her pieces feature in such international media houses like Harper's Bazaar, Women's Wear Daily Vogue, Gotham, Style.com, The New York Times and others. Lisa Folawiyo is a Nigerian fashion designer who owns the Jewel by Lisa Group that includes brands like Jewel by, The J label, Pretty Precious.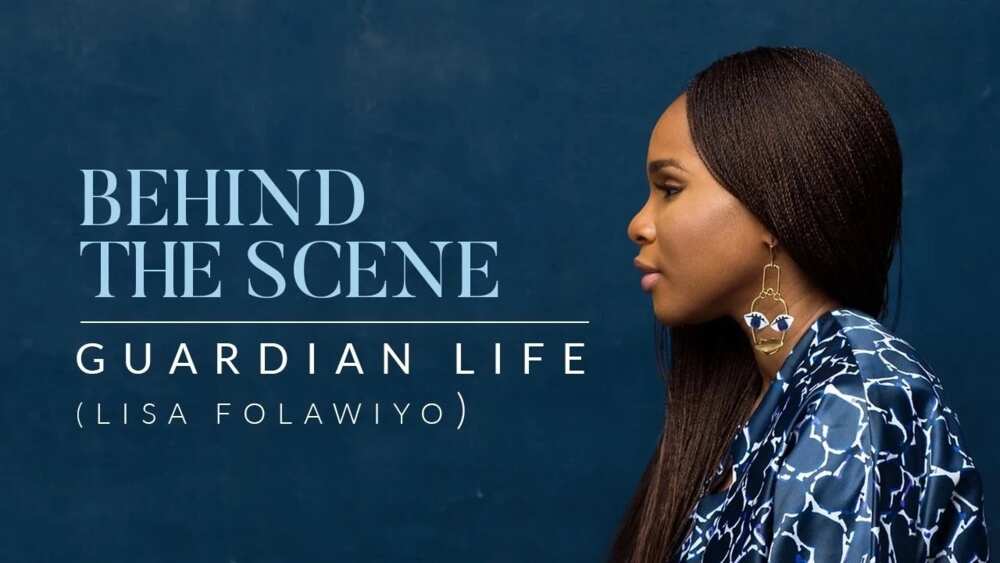 Photo: YouTube
Among the celebrities who add her pieces to their wardrobes are Lupita Nyong'o, Solange Knowles, Beyonce, Kelis, Tasha Smith, Eve, and others. Lisa Folawiyo's collections have been showcased in Nigeria, Lagos, South Africa, Milan, London, New York, Paris, etc.
Lisa Folawiyo has participated in such fashion shows as New York Fashion Week 2010 and Paris Fashion Week 2010 to mention a few. She was awarded with the African Fashion Award in 2012. In 2015, BOF500, a prestigious list of international brands, featured Lisa Folawiyo among top fashion brands that are influencing the global fashion.
Each of her handmade pieces requires around 250 hours of work. She creatively mixes Ankara and other traditional West African fabrics applying the latest sewing techniques. Folawiyo also produces accessories, namely, jewelry and purses.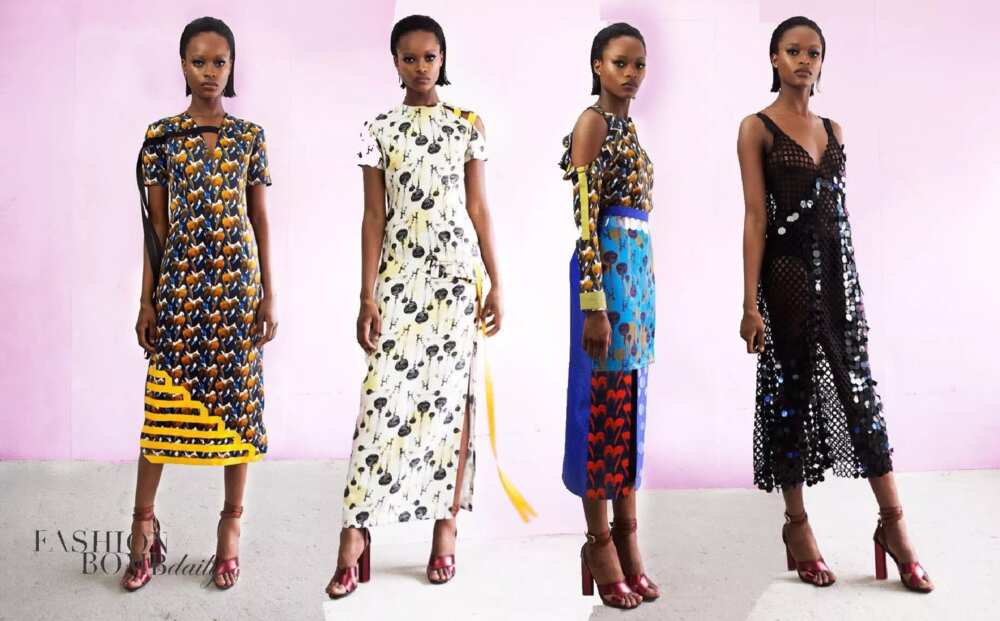 Photo: fashionbombdaily.com
4. Duro Olowu (Nigeria)
Duro Olowu is a truly gifted designer who made his name himself. Born in Nigeria, he is currently living in London. Aside from being a Nigerian, Duro Olowu also has Jamaican roots.
Duro Olowu was interested in fashion since childhood when he was only six years old. Despite studyinh law at the university, he decided to pursue a career in fashion.
This designer is, without a doubt, a world known and well-respected personality in the fashion industry. He is best known for his combinations of colorful African prints. He is especially good at working with patterns. His pieces reveal the rich and diverse African culture.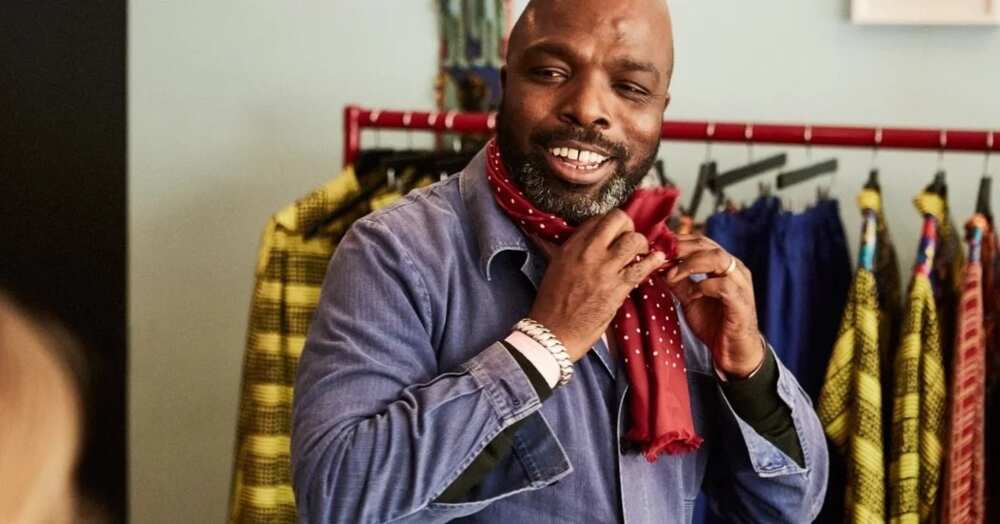 Photo: www.nytimes.com
Duro Olowu is known for creating stylish skirts, dresses, pants, and other types of clothing that impress women in Nigeria, many African countries and all over the world. Among Olowu's clients are such famous personalities as Michelle Obama, Solange Knowles, Uma Thurman, Linda Evangelista, and others.
Duro Olowu has received numerous fashion awards including The African Fashion Awards 2009. The designer was one of the nominees for the Swiss Textile Federation's top prize. In 2005, his waist patchwork "Duro" was named by British and American Vogue the "Dress of the Year". It is interesting that he is the first designer to be named New Designer of the Year at London Fashion Week who didn't stage a catwalk show.
Olowu often says, "My job is not dictating to women what they should wear; it is presenting them with beautiful options".
Duro Olowu's fashionable collections feature amazing African prints, patterns, and the spirit of Africa that are loved by fashionistas all over the world.
READ ALSO: Latest beads in vogue this season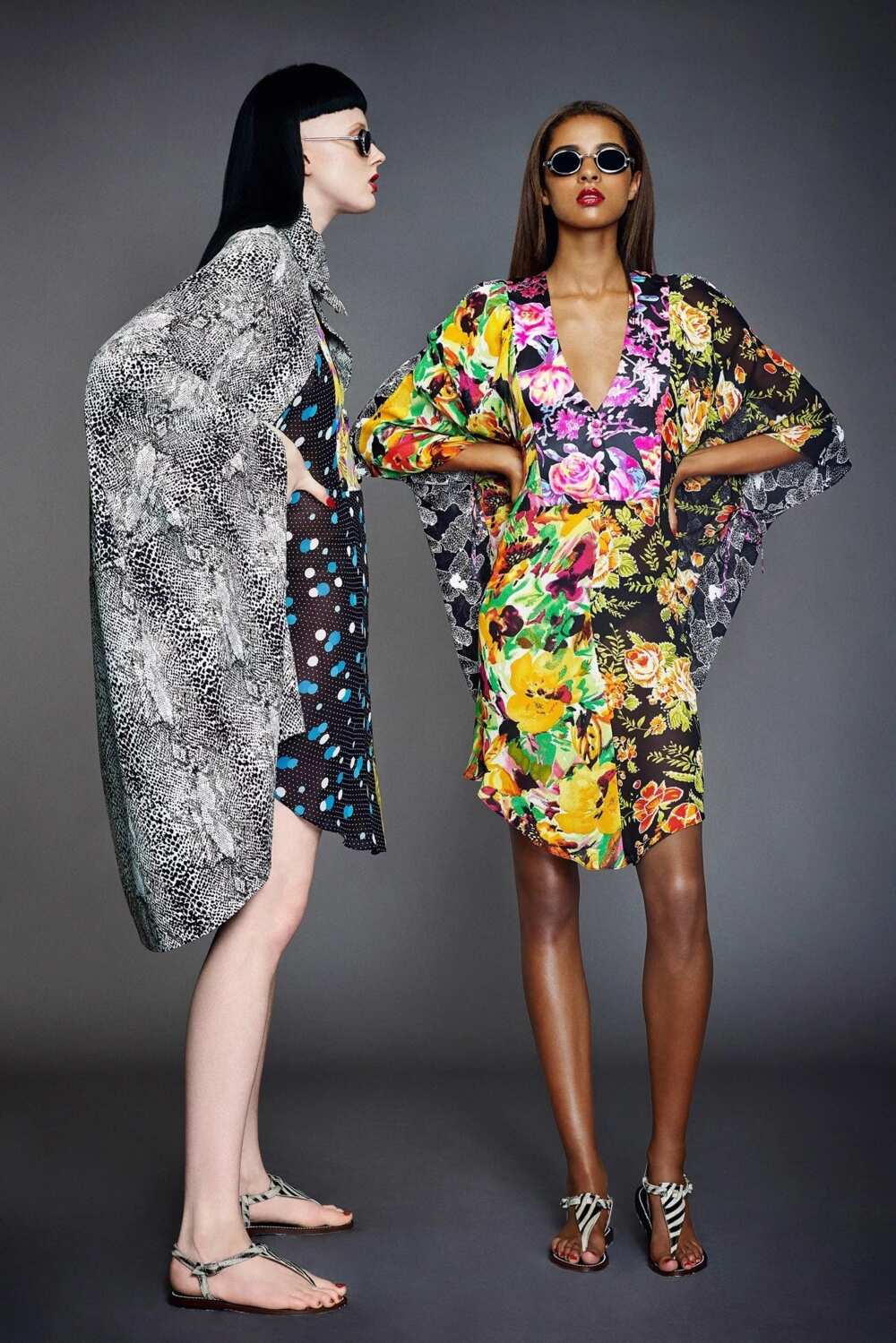 Photo: vogue.com
5. Deola Sagoe (Nigeria)
Similar to many top African fashion designers, Deola Sagoe comes from Nigeria. She is also an entrepreneur and founder of The House of Deola Sagoe.
Deola Sagoe launched her career in 1989. Like it often happens in the world of fashion, she earned a diploma in another discipline. Sagoe earned a Masters Degree in Finance and Management and studied at two universities, University of Lagos and University of Miami. Deola Sagoe has her own unique approach to design.
She likes to create multi-layered designs that reflect her versatile personality. Her signature designs, Attitude and Elegance, are inspired by traditional Nigerian aesthetics. Her clothes are all about elegance with a light touch of African culture.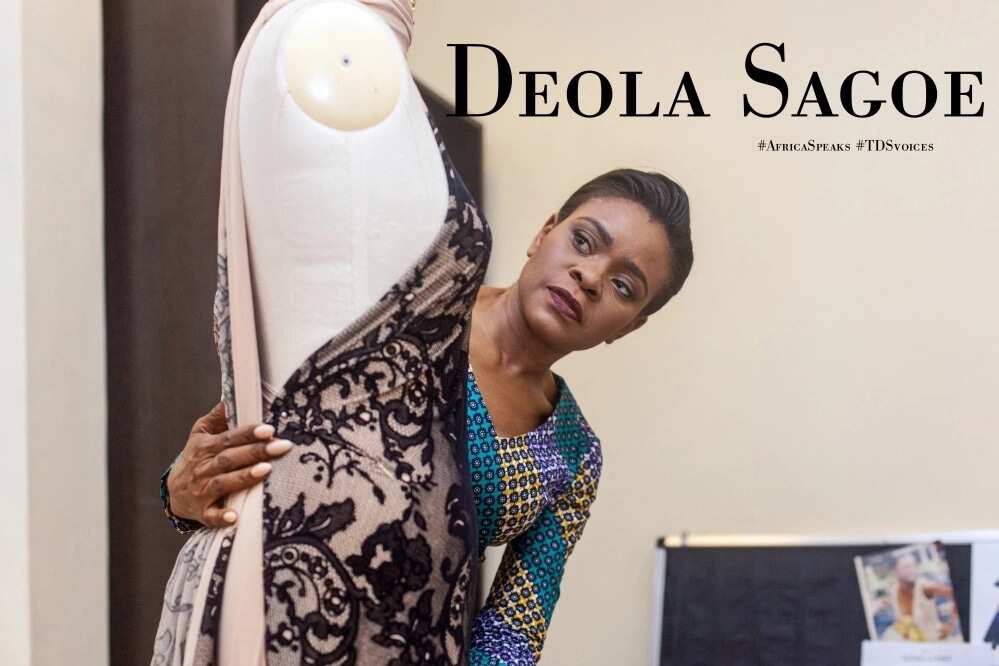 Photo: tdsblog.com
Deola Sagoe creates gorgeous pieces for women and men who like to look stylish and fashionable. Among her clients, one might find a lot of female officials and celebrities who choose corporate and cocktail style pieces. Her cloth lines are loved by such celebrities as Will Smith, Oprah Winfrey, and many others.
Deola Sagoe's reputation has earned her fame and respect in Nigeria and beyond the African continent. Deola Sagoe is an award-winning designer who has gained global success. She won the MNET/Anglo Gold African Designs 2000 Award.
The designer was appointed by the United Nations World Food Program a Nigeria's ambassador to the program, "Catwalk the World: Fashion for Food". This program was aimed at raising funds to reduce the number of starving children. She is also a founder of the label Odua that was designed for her mother, who played the most significant role in promoting her talent in the fashion industry. The famous designer owns the popular CLAN fashion label.
Sagoe strongly believes in a better future of the African fashion industry. She states:
"Just in Africa, there is a huge market, without even going to Europe.... and the US, there is a huge market there".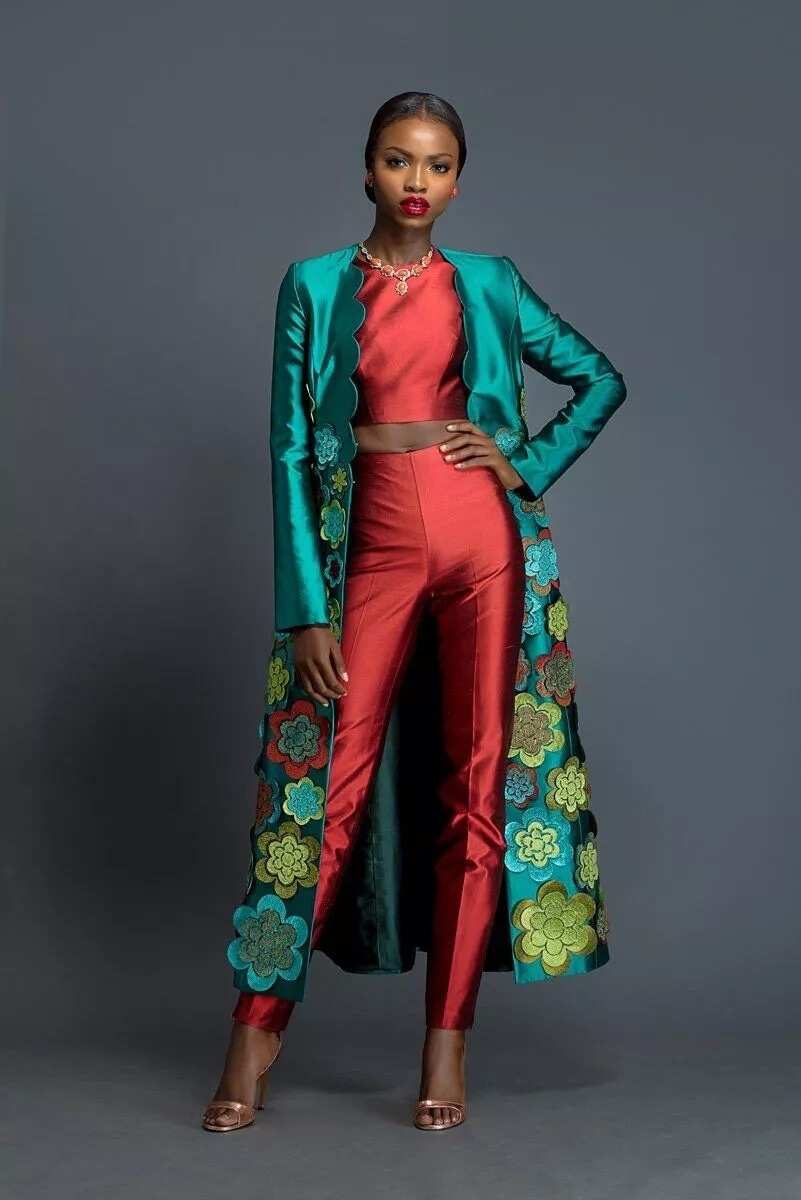 Photo: pinterest.com
6. Soares Anthony (Nigeria)
Young and successful, Soares Anthony is one of the best African fashion designers whose name has earned a quick fame in the local and global fashion world.
Soares Anthony's attention is focused on the men's clothing line. He is drawing an inspiration from Nigerian fabrics combined with Japanese tailoring designs. His designs feature masculinity but still are stylish and trendy. Owing to Japanese motives an ordinary look is transforming into a sophisticated or minimalistic design.
Anthony's love for fashion comes from his childhood when he spent a lot of time sketching and drawing. This energetic and talented fashion designer loves to work with colors and prints that embody masculinity and power. His pieces are worn by influential politicians and famous celebrities. They are sold in Nigeria, the UK, the USA, France, and other countries.
READ ALSO: Senegalese fashion styles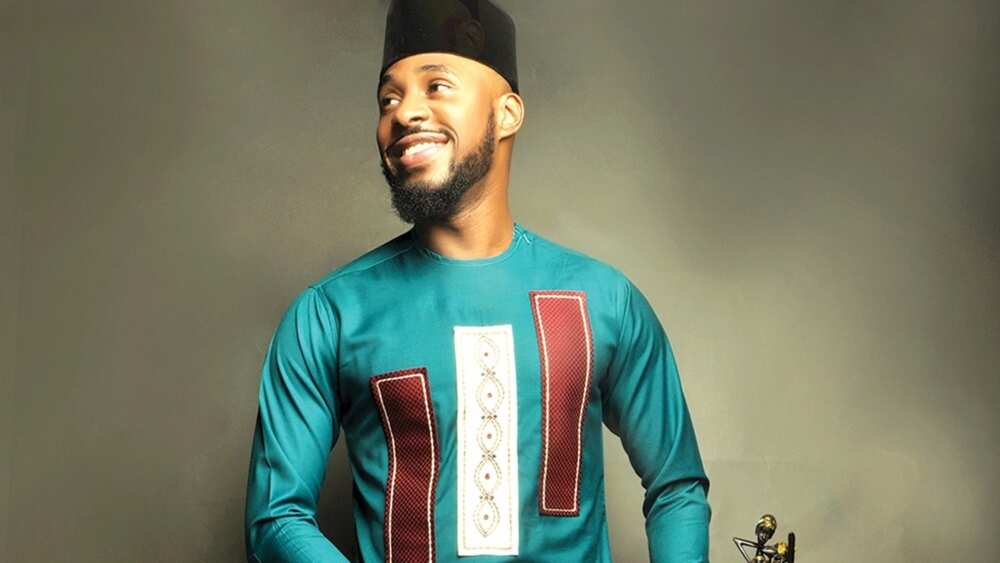 Photo: gidicentral.com
7. Lola Faturoti (Nigeria)
Lola Faturoti is a Nigerian fashion designer who has an extensive experience in the world of fashion. In the early 1990s, she moved to New York where she started her career in the fashion industry. Before moving to the USA, Lola studied in the United Kingdom. Her love for fashion derives from childhood, precisely, from her grandmother, who was also a fashion designer.
"I got interested in fashion because my grandmother was a designer. She designed Nigerian traditional clothes. That was my first introduction to fashion, which I hated because I wanted to be out playing instead of picking out seams!"
While Faturoti's inspiration is mainly drawn from her childhood, she rose to fame in New York when she designed a dress devoted to the celebration of Barack Obama's election as President of the USA. The dress had Yoruba words on it, which meant, "God Bless President Barack Obama."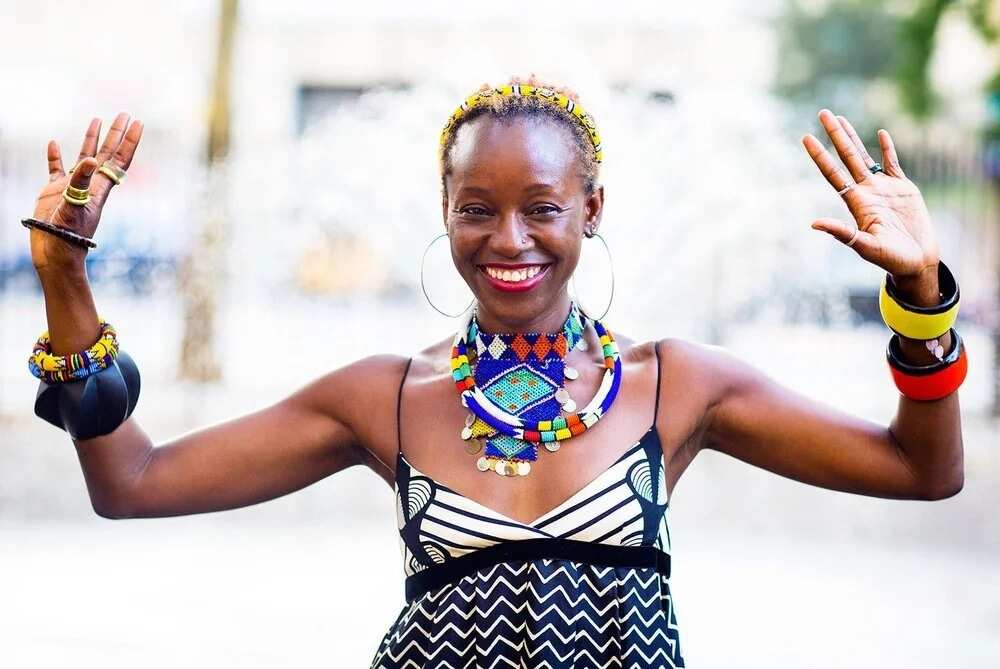 Photo: ageist-magazine
Faturoti says that her mother played a major role in defining her fashion taste.
"My mom travelled a lot to London and New York. She bought me a lot of clothes, so I began to dress differently. I think that was the first introduction to me wanting to be different through clothing".
Faturoti's professional career started in New York. When she started working for the Charivari Boutique, the president of the company, Barbara Weiser, noticed her talent and profound passion for fashion. She helped the future designer to launch her first fashion collection. "Everything begins for me with the print and fabric, which usually has some shine", says Faturoti.
Owing to a rich experience, Lola Faturoti creates stylish and sophisticated clothes adding her personal touch to each collection she makes.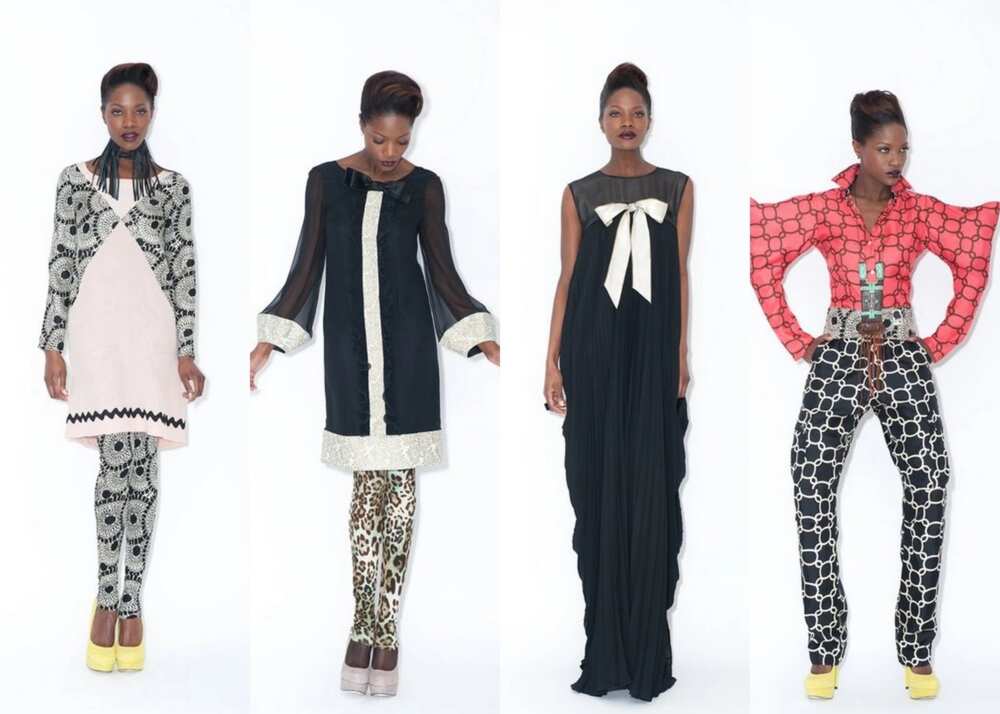 Photo: shopliquorice.blogspot.com
8. Frank Oshodi (Nigeria)
Frank Oshodi is a perfect example of how Nigerian cultural diversity can be combined with modern fashion trends. This designer has earned an extensive 25 years experience. He began his overwhelming career in the fashion industry as a model being employed by such Nigerian fashion houses like Dakova and Nikki Africana.
Then, Frank Oshodi worked as a model manager. At this stage of his career, the future world known designer studied fashion a lot and, finally, he started his own business. Before he launched his makeup label, House of Bunor and Fashion Designing, he also went into choreography.
His career in fashion design started when he was hired as a makeup artist for Agbani Darego, the 2001 Miss World winner. His job was to design Nigerian beauty queen's dress and do her makeup. Since Agbani Darego won the title Miss World, Oshodi's career has been continuously growing thanks to the fashionable clothing lines and makeup products that gave him numerous clients across the world.
Oshodi has played a significant role in many events including The West African Fashion Week 2008, that showcased the very best trends of Nigerian modern fashion.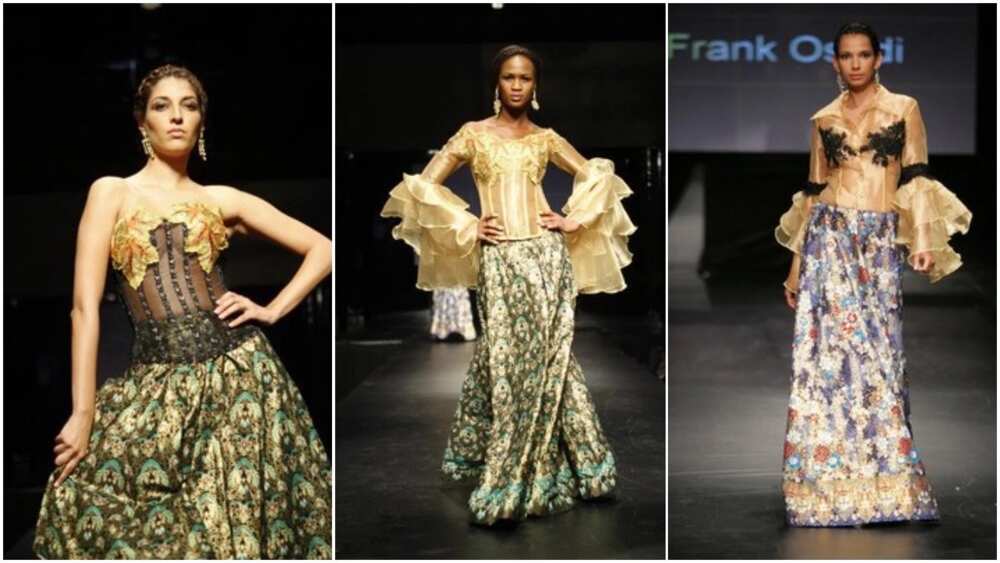 Photo: kokolife.ng
9. Zizi Cardow (Nigeria)
Zizi Cardow is one more Nigerian fashion designer who has successfully showcased the Nigerian fabrics, prints, and culture on a global level.
Cardow's career started when she was 17 years old. She dreamed about becoming a forensic profiler, but after she landed her first fashion job at that young age in an Italian-owned boutique, she got interested in fashion.
Cardow launched her own label, Zizi, which exposed her unique and elegant designs. She has been promoting the Ankara fabric, which has earned a world fame as it is now being worn to red carpet events in many African countries and beyond the borders of the continent.
Being a popular African designer, her pieces featured in many international fashion events in Cape Town, Milan, Paris, the USA, and other destinations worldwide.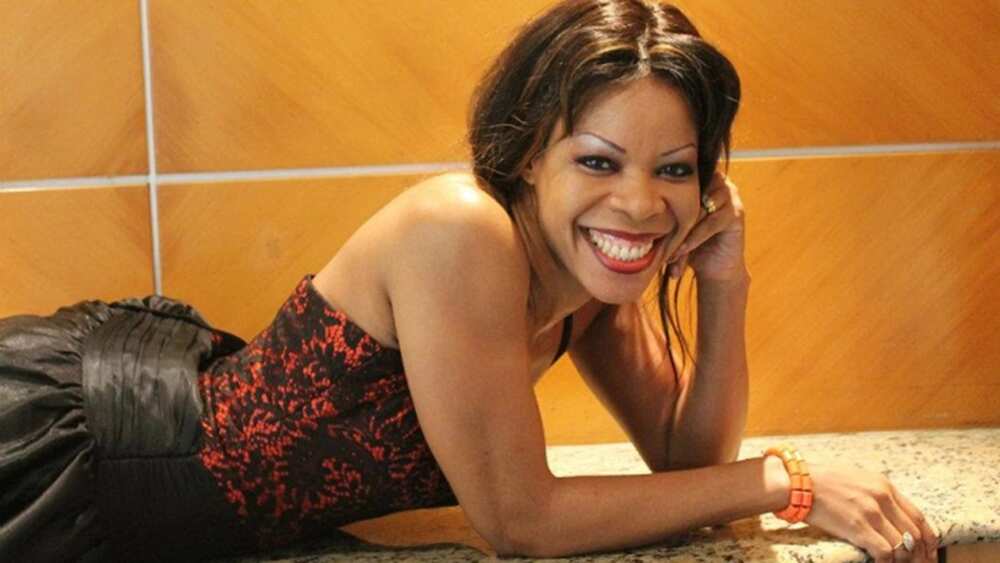 Photo: guardian.ng
Cardow's revolution for Ankara and other African fabrics to be appreciated internationally has earned many awards including.
Similar to her the list of awards, the list of her clients is not shorter. Zizi Cardow has definitely a right to be regarded as one of the top 10 fashion designers in Nigeria because fashion is not only her passion but her life that helps to change the lives of millions.
READ ALSO: English gown styles in 2018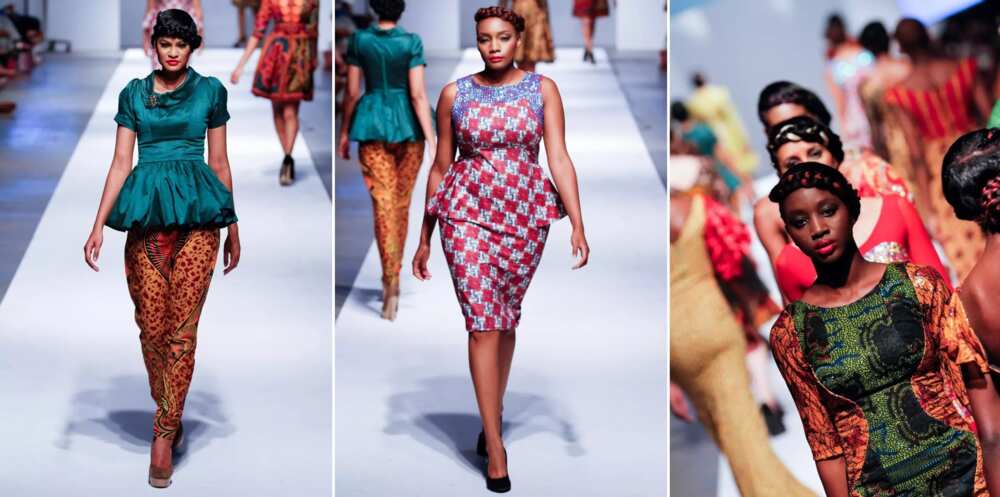 Photo: abinaonline.com
10. Ade Bakare (Nigeria)
Ade Bakare is a famous fashion designer of Nigerian origin whose impressive African designs are known around the world. With two decades of experience in the fashion industry, he earned fame as the professional artist who creates stylish designs that help to reveal femininity and add a sense of sophistication to traditional African attire designs.
Born and schooled in the UK, Bakare put all his efforts to make Nigerian designs known worldwide. Bakare worked for such fashion houses as Christian Stambolian and Victor Edelstein. In 1991, the young designer founded Ade Bakare Couture and start selling his own pieces to various boutiques in England, Scotland, and Channel Islands.
His pieces include various clothes including elegant evening and wedding gowns, hats and fragrances named Breeze His clients include the most famous personalities from both Nigeria and London, who have recognized his designing talent. Ade Bakare's stylish pieces are favourite clothing of many numerous English personalities from the world of politics including first ladies, senators, and minister's wives, etc.
Ade Bakare's trendy pieces have been showcased around the world on many fashion shows in New York, Vienna, Mozambique, Morocco, Paris, and Cape Town. Bakare's pieces are made from various types of fabrics. Bakare is famous for his luxurious female gazar and organza sweep coasts.
Bakare has received several awards from the Paris Academy and Conde Nast Publication. The Ministry of Youth and Culture regards him as one of the most promising fashion designers.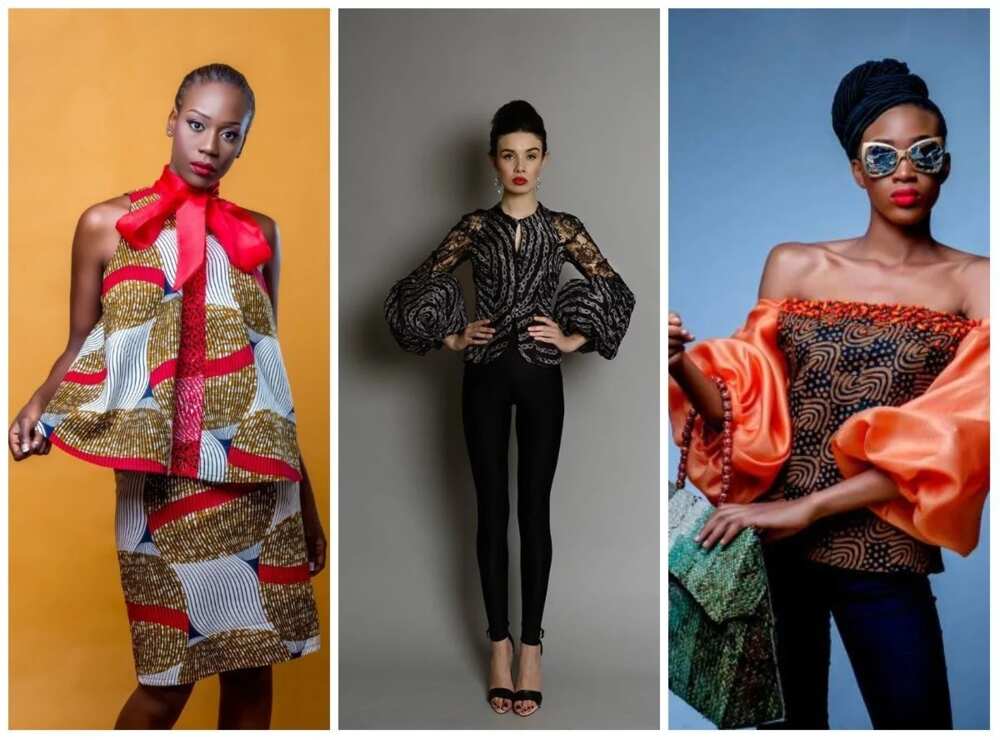 Photo: afrocosmopolitan.com
These designers successfully combine modern fashion trends with traditional African designs. Many of them are well-known and respected in various African countries and around the world.
READ ALSO: Top 10 Nigerian fashion designers' magazines
Source: Legit.ng