Best pastors in the world
Making a list of the best pastors in the world is a challenging assignment but, in this article, you will find the list of 9 men and one woman who are known to be the most prominent pastors in America and around the world.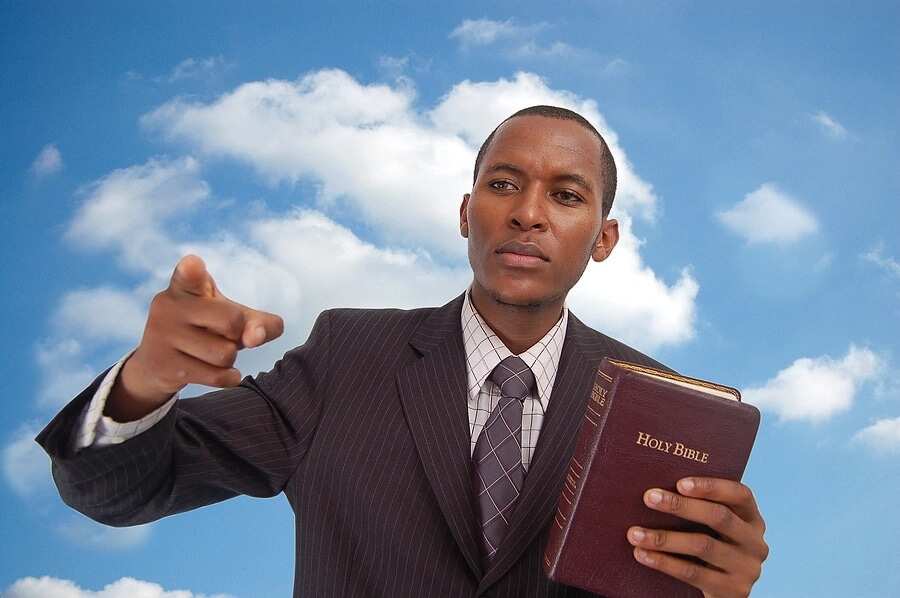 Thanks to their outstanding preaching, meaningful academical contributions, and influential pastoral activity, these pastors gained popularity. "Words are the tools of the preacher and that gives them incredible power", said W. Hulitt Gloer, director of the Kyle Lake Center for Effective Preaching at Baylor's Truett Theological Seminary in Waco, Texas.
While many of these preachers are still at the pulpit, others have gone to be with the Lord.
READ ALSO: Top 10 richest pastors in Nigeria
Top 10 best pastors in the world
All of the pastors listed below are regarded as some of the most powerful preachers being known for helping their followers in pursuing their faith and gaining a deeper understanding of the word of God. So, keep reading to see the photos, bios, and other information about the most reputable and prominent pastors of 2018.
Kenneth Max Copeland
Kenneth Max Copeland is an American author, televangelist, and preacher who is well-known for his messages about prosperity and abundance. Kenneth Copeland runs Kenneth Copeland Ministries, a platform where he shares his prosperity preaching to the audience. Kenneth Copeland Ministries is 1,500-acre campus located not far from Fort Worth. It includes a church and a private airstrip which seems to be a mini airport that houses Copeland ministry's private jet and other aircraft used for ministry purposes. Copeland is known for his passion for flying which made him personal pilot of Oral Roberts.
Before Copeland converted to Christianity, he gained commercial success as a musician. He released a record "Pledge of Love" in 1957. Copeland is also an influential public speaker. Kenneth and his wife Gloria are well-known televangelists on the show "Believers Voice of Victory".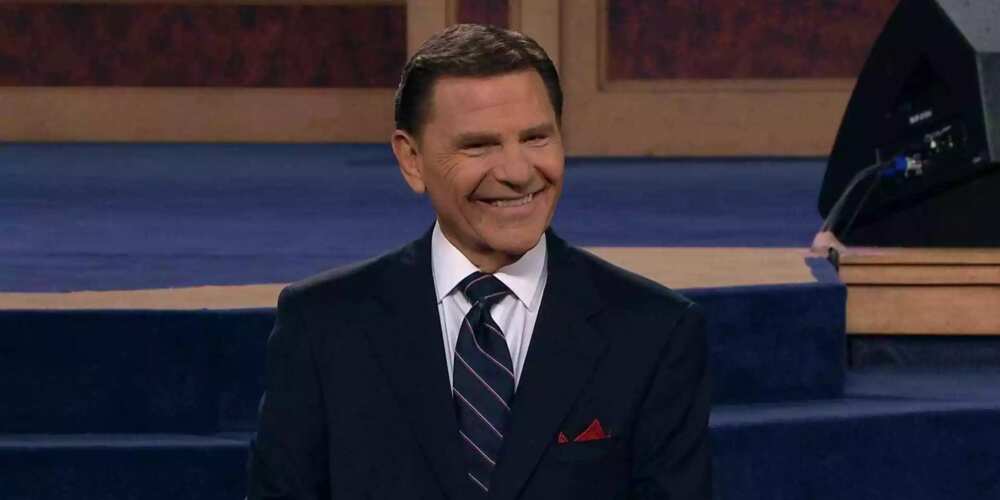 David Oyedepo
Born in Nigeria in September 1954, David Oyedepo is a Nigerian pastor and one of the most influential pastors in the world. David Oyedepo is the founder of Living Faith Church WorldWide, A.K.A. Winners' Chapel with over 50,000 members, and its affiliated international churches called Winners Chapel International.
Bishop Oyedepo is one of the main founders of the Nigerian Christian Charismatic movement. Since 1981, when The Living Faith Church WorldWide was founded, it has grown tremendously. Today, it is present in almost every state in Nigeria, the church is also in Dubai, UK, USA and in over 45 African countries. In 2008, The Living Faith Church auditorium was included in the World Guinness Book of Record as the largest church auditorium in the world.
Bishop Oyedepo is known as Nigeria's influential author of inspiring prosperity preaching. He was once said he'd be surprised if he wasn't at the level he is today from the depth of commitments and heights of investments put into the Kingdom work. Bishop Oyedepo founded two private universities, Covenant and Landmark University and one secondary school. His ministry is also known to aid in the development of medical and educational institutions.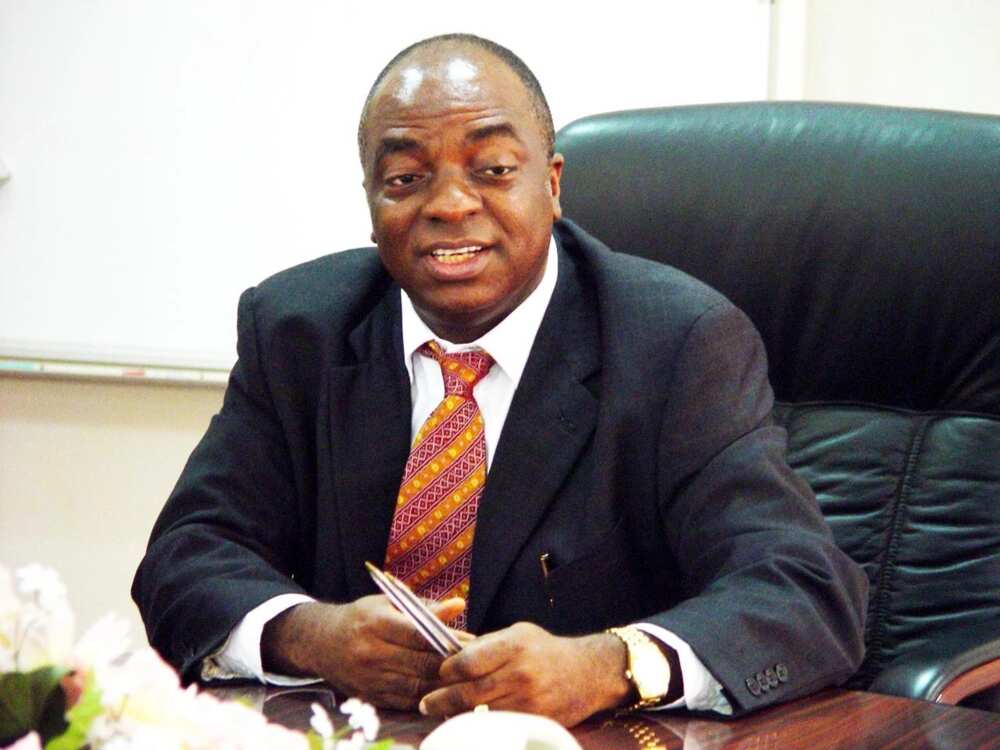 Andy Stanley
Stanley is chief pastor of Atlanta Suburban Megachurch. In 1995, he founded North Point Ministry, a worldwide Christian organization, that consists of more than 30 churches in the USA and worldwide. In 2010, pastor Stanley was named one of the top 10 most influential living pastors in the USA.
Andy Stanley has become one of the leading personalities among the most famous pastors and preachers. Starting at the First Baptist Church in Atlanta, Stanley developed his own way of communication with young pastors helping them to shape their preaching style. He became especially good at reaching young adults. Stanley's book Communicating for a Change contains a guide to his preaching style which has influenced thousands of young pastors in establishing their own ministries.
Dan Kimball wrote, "I also find his preaching refreshing. I never would be embarrassed to have someone who isn't a Christian listen to an Andy Stanley sermon."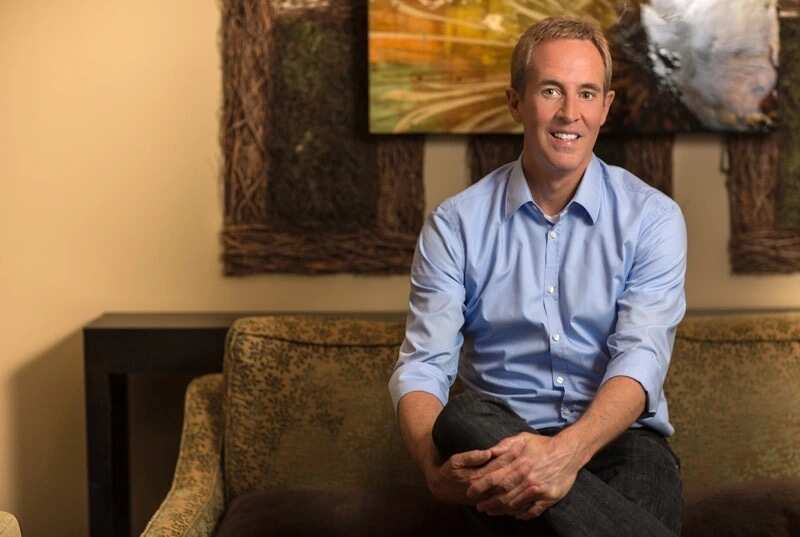 Who is the best preacher in the world?
Among the most famous pastors in the world, it is not possible to name one as the best preacher in the world today or in the past. As the all have different callings and unique methods of passing the gospel to the world.
Bishop T.D. Jakes
Bishop Jakes has been called America's best preacher and has been featured on the cover of TIME magazine. Bishop Jakes has been seen with the American Presidents Bush and Obama who have both praised his pastoral activites.
Born in the USA in 1957, Bishop T.D. Jakes is a world-known preacher of Nigerian origin. Thomas Dexter "T.D." Jakes is a writer, public speaker, and film producer. He is a founder and senior pastor of The Potter's House, America's most famed churches located in Dallas (Texas). It is a non-denominational church called American Megachurch with is 30,000 worshippers. The host of "Potter's Touch" TV program is a nationally-known figure whose voice is often heard from many broadcast stations in the USA.
Besides running the American Megachurch, Bishop Jakes' is engaged in such activities as:
Recording gospel music. He won a Grammy in the nomination the "Best Gospel album of the year").
Writing books. Many of Bishop Jakes' books have become bestsellers, for example, "Woman thou art loosed" and "The lady, her lover and her God".
Producing movies ("Faith under fire", "Mind, body & soul", and other).
This versatile American preacher delivers powerful messages which are conveyed to believers via television and radio.
READ ALSO: Richest pastors in Africa 2018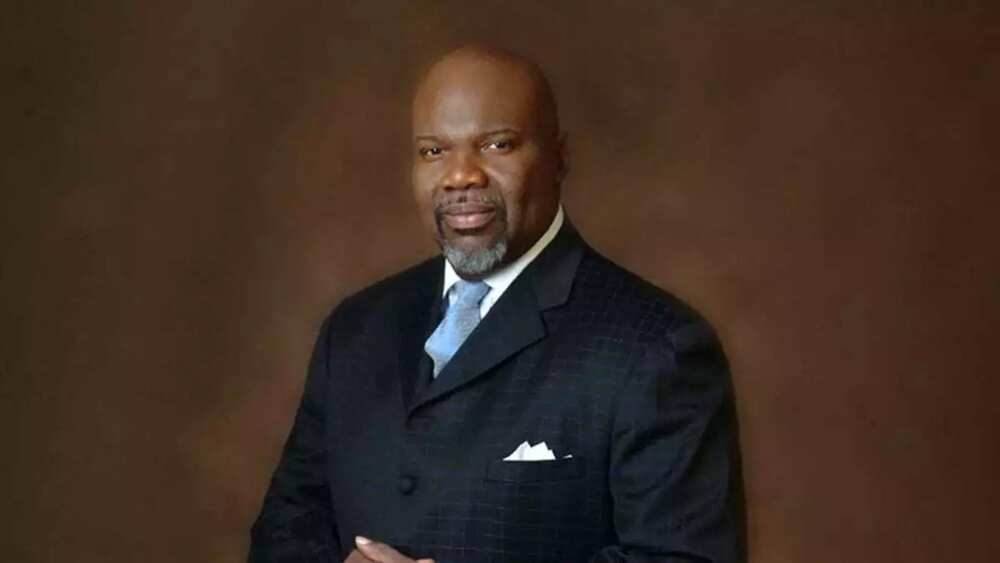 Benny Hinn
Israeli born, Benny Hinn is an American televangelist and preacher well-known for his regular "Miracle Crusades", faith healing summits held in the biggest stadiums in many cities of the USA. These meetings are later broadcast worldwide on Hill's television program, "This Is Your Day".
Benny Hinn is also famous for his numerous books on the Personality of the Holy Spirit.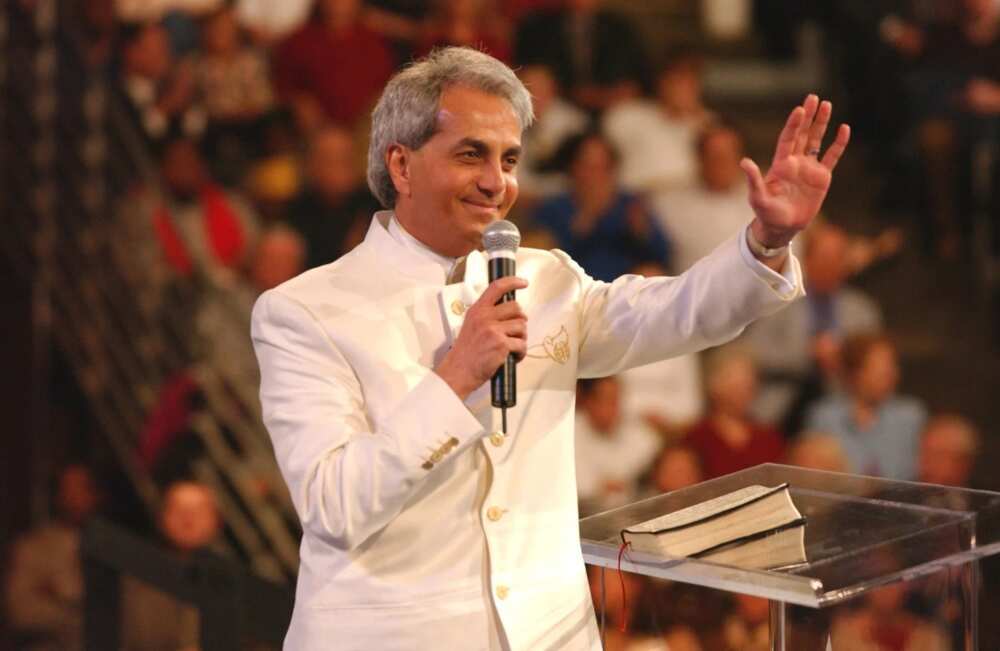 John Piper
John Stephen Piper is a Calvinist Baptist preacher. John Piper is regarded as a powerful leader of young pastors who influenced them through his writing and preaching. He served as chancellor of Bethlehem College and Seminary in Minneapolis, pastor of Baptist Church in this city, and was a leader of desiringGod.org.
Mike Milton says: "His messages are examples of solid, biblical exposition. His passion for missions and preaching has influenced many for the advancement of the Kingdom of God".
His preaching career lasted 33 years during which he authored over 50 books that became bestsellers and winners of many prestigious awards including ECPA Christian Book Award. Here are his the most popular books:
Spectacular Sins
Desiring God: Meditations of a Christian Hedonist
What Jesus Demands from the World
Pierced by the Word
God's Passion for His Glory
Don't Waste Your Life
The Passion of Jesus Christ and other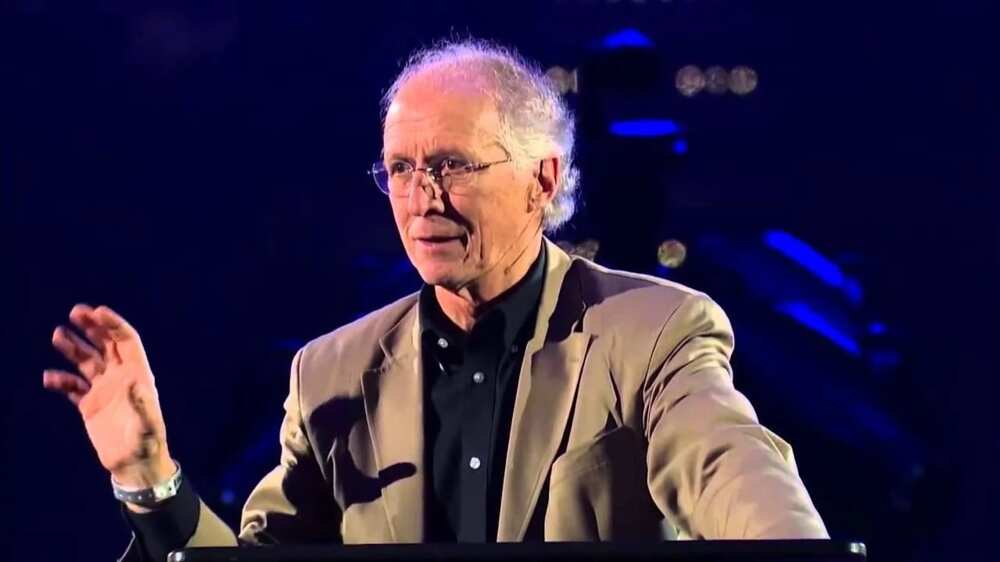 Haddon Robinson
Born in 1931, Dr Haddon Robinson was a professor of preaching at three prominent evangelical seminaries including Gordon-Conwell Theological Seminary in Boston.
Dr Robinson's book Biblical Preaching, the most widely-used preaching textbook in the USA and worldwide, is still being used in many colleges and seminaries to prepare millions of young preachers. In 2010, this book was named the most powerful preaching book of the past 25 years.
Michael Milton writes, "Arguably the greatest preacher in North America, Dr Robinson has influenced pulpits all over America and through his ministry at Gordon-Conwell and Denver Seminary before that."
Robinson, who died in 2017, was named one of the most influential preachers in the American history. Haddon Robinson exerted a great influence on the American believers during the last decades of the past century. In 2008, Dr Robinson received the E.K. Bailey "Living Legend Award".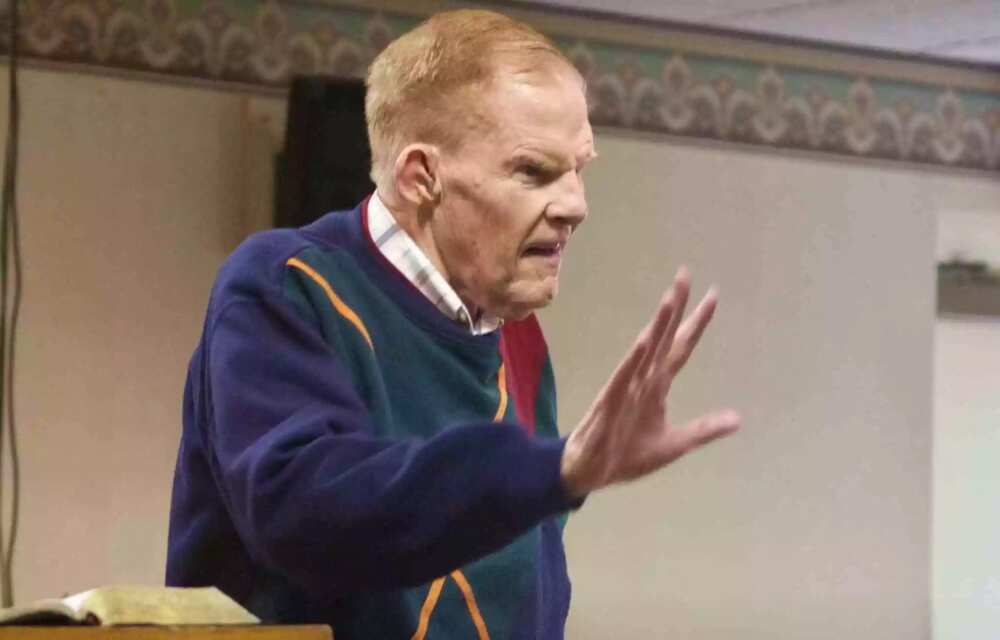 William Franklin "Billy" Graham Jr.
Born in 1918, William Franklin "Billy" Graham Jr. is an American evangelical Christian preacher who can truly be considered one of the most influential preachers of the past century. Pastor Graham was a spiritual adviser of many influential leaders including several American presidents (Dwight D. Eisenhower, Lyndon Johnson, and Richard Nixon).
Billy Graham finished Anthropology and Biblical Studies in the Trinity Bible College in Florida. His sermons were broadcast on radio and TV. He became one of the most well-known pastors in the world with the audience of around 2.2 Billion believers in over 185 countries. He was often called "America's Pastor". During his life, Pastor Graham attended many political events. He took part in bailing Dr Martin Luther King Jr out of jail and supported Nixon during the Vietnam war.
Thanks to the television broadcast with a lifespan of 60 years, he preached to more persons in the world than any other evangelist in the Christian history. Graham is one of the most long-living famous pastors who died at age 99.
John Huffman describes Graham's "integrity of life and passion of expression that not only led millions to faith in Jesus Christ but challenged so many of us to be faithful in our ministries. His founding of Christianity Today and his various conferences bringing together evangelicals from around the world make him tops on most of our lists".
READ ALSO: Winners Chapel Pastors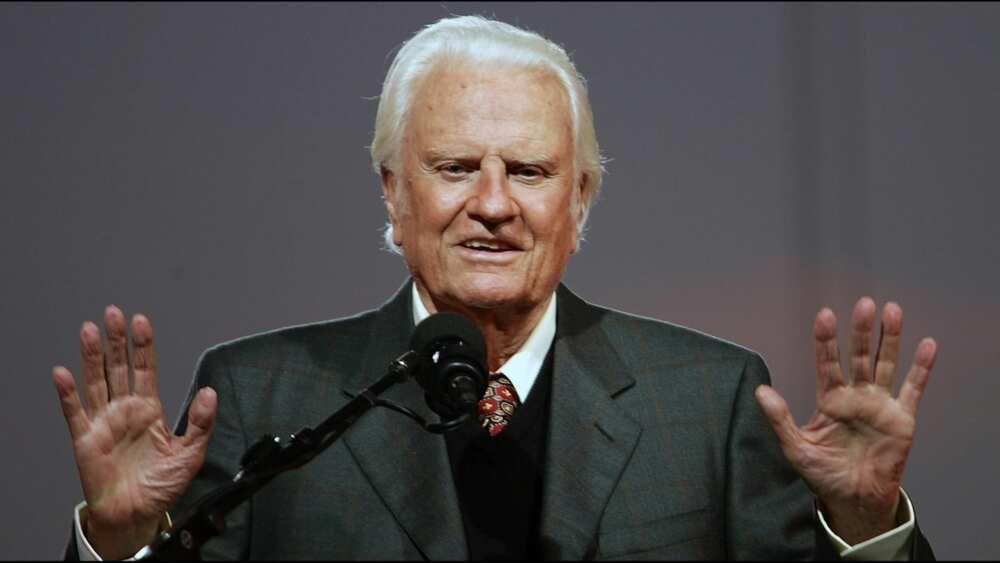 Richard Duane "Rick" Warren
Richard Duane Warren is a well-known figure among pastors and church planters in the USA. He is a famous American evangelical Christian preacher known for his "P.E.A.C.E. Plan". Pastor Warren is the founder and chief pastor of Saddleback Church in Lake Forest (California), the country's eighth-largest church.
Pastor Warren is also author of a handful of bestsellers, including "The Purpose Driven Church", a guide to church ministry and evangelism, and "The Purpose Driven Life" which has sold around 30 million copies. Warren was listed in The New York Times as one of the bestselling authors.
Warren believes that it is possible to bring global harmony to Earth, he called his five-point plan the "P.E.A.C.E. Plan". It calls for:
planting churches
equipping servant leaders
assisting the poor
caring for the sick
education
Pastor Warren lived on ten percent of his income and donate the rest to charity. He is also known for the creative use of the Internet that includes a weekly newsletter that reaches thousands of pastors faster than any preaching.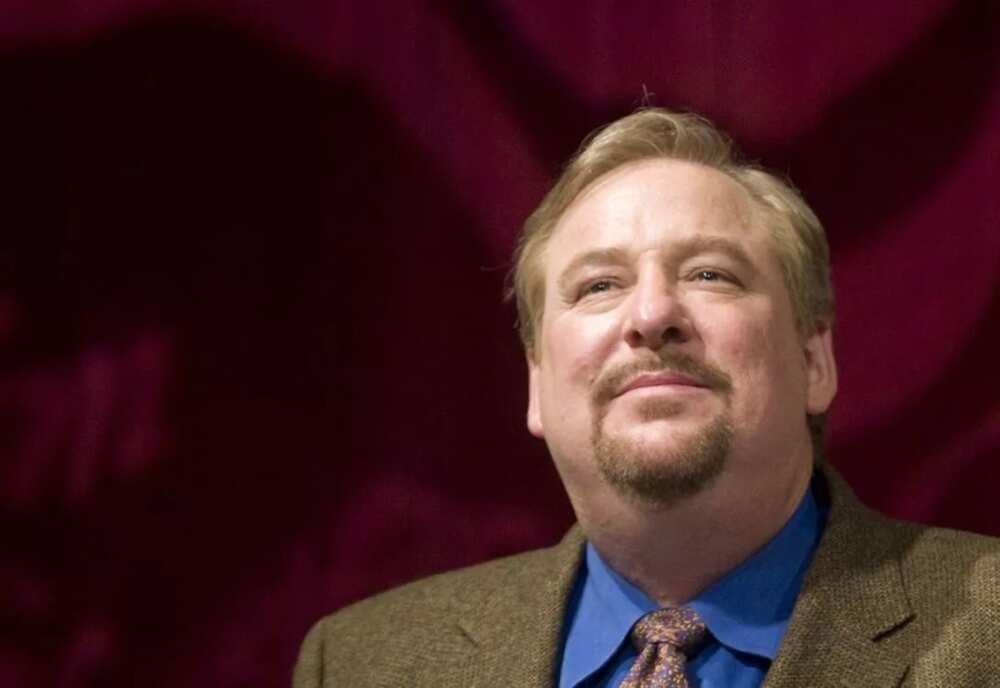 Paula Michelle White
The last but not the least place on our list is taken by a female pastor Paula Michelle White. She is an American Christian preacher, TV personality, author and philanthropist. Paula Michelle White became a Christian in the 80s. Her church called Without Walls International Church was originally known as the South Tampa Christian Church. The church struggled during its early years, the church now has 20,000 members.
Now, Paula Michelle White is a chief pastor of a non-denominational New Destiny Christian Center in Apopka (Florida). Paula Michelle White hosts a TV show "Paula White Today". It is broadcast on many networks including Black Entertainment Television and Trinity Broadcasting Network.
This list includes only a few of a myriad of talented pastors. The personalities listed above made a significant contribution the life of Christian believers all over the world.
READ ALSO: Fake pastors in Nigeria
Source: Legit.ng