Makeup materials and their uses
Appearance is the hallmark of every modern woman. Perfectly done makeup will allow you to shine in all your glory. However, you need to try, stock up not only with knowledge and skills but with all the makeup materials and their uses. It`s necessary to understand what each beauty needs for an ideal makeup.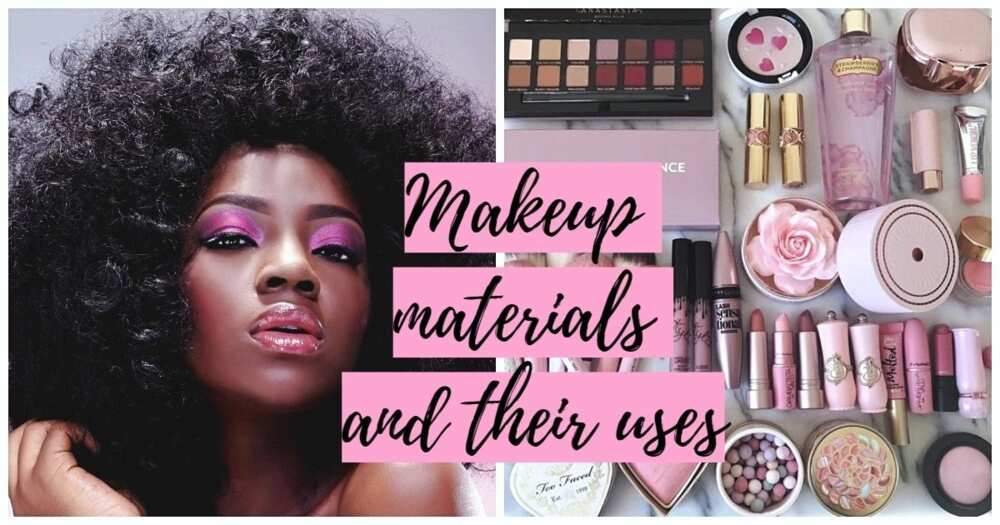 For a beautiful makeup is worth having everything you need. Pay special attention to proper lighting. Your makeup shouldn`t look like a mask. Natural beauty always remains in fashion.
To create quality makeup, you will need a large mirror. It must be clean and not distort the reflection. And of course, you will need the materials and items listed below, so read carefully not to miss something.
Materials in makeup and their uses
Today there is a vast amount of cosmetic products of various types and textures. We decided to figure out what modern tools are worth your attention, and how to choose the right product among many other novelties.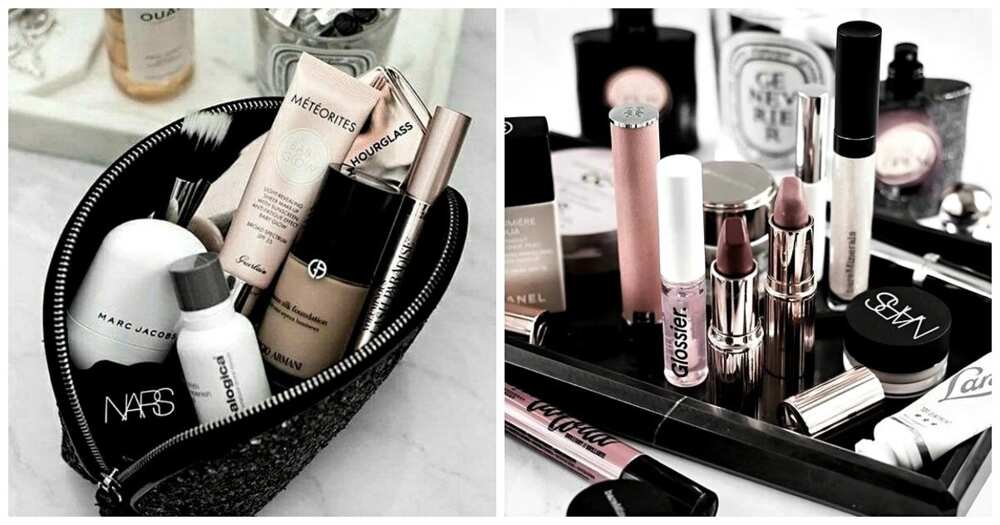 READ ALSO: 7 makeup tips that would make your life easier
Primer/base for makeup
This is the main stage of creating makeup. You need to note that the base for makeup and primer are the same thing. Of course, you can do a daily makeup without this stage, however, for a party makeup, wedding or another special occasion, you should not to neglect this tool.
Usually, the makeup base absorbs a variety of useful components, but don`t exclude the use of a moisturiser. There are bases for the face, for the eyelids, for the eyelashes, for the lips. You can smooth out wrinkles, make the skin matte, narrow pores. Apply such a cosmetic agent with your fingers. After applying, be sure to wait until the base dries. If this isn`t done, the cosmetic agent will mix with the cream.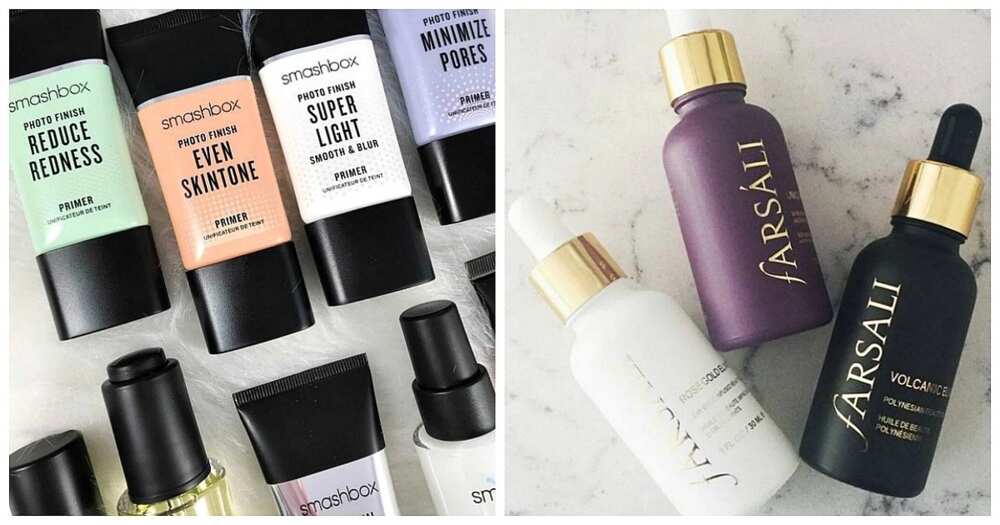 Using the eyelid base, you save your shadows for the whole day. At the same time, such products have a matting effect. The base for the eyelashes helps to give the hair length and volume. You can even apply mascara.
For the lips, the base is also necessary. It will help to make their surface smoother, eliminate minor cracks. Lipstick will lie more evenly, and it`ll become more resistant. The composition of such products includes nutrients and active elements. They`ll help to protect the skin from the sun and rejuvenate it.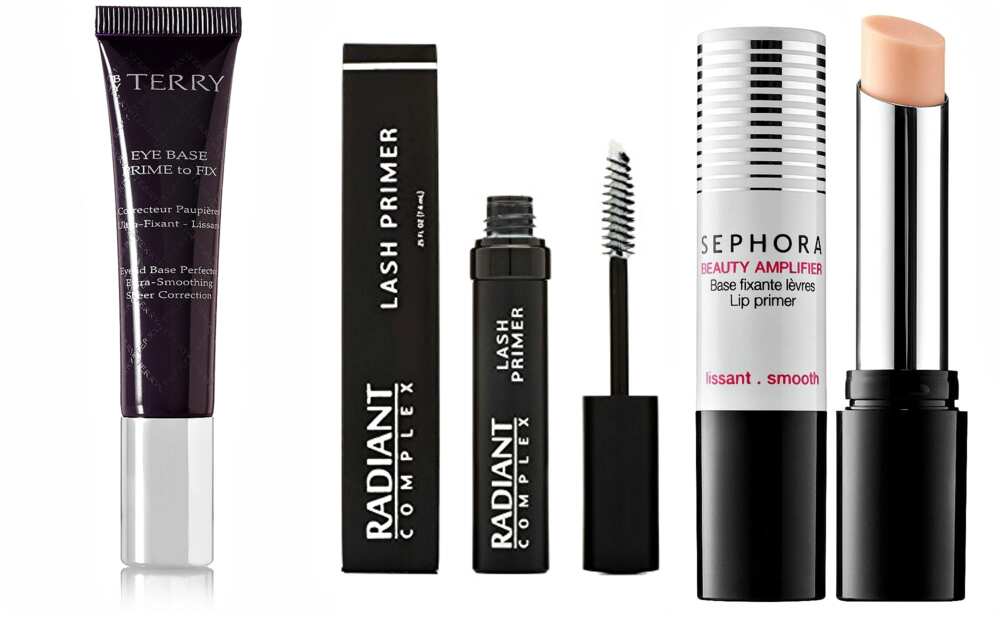 When choosing the appropriate primer, it`s important to consider your face. For girls with dry or combination skin, the so-called "fluid", which has a caring effect, is just perfect. This tool smoothes the tone of the face. Also, suitable primers based on silicone, make the skin velvety, with an ideal relief.
But for oily skin, it`s worth paying attention to matting primers, which include powder particles that have a caring effect.
Foundation
This is another necessary element for perfect makeup. It`ll help to protect your face from the negative impact of the environment, make the skin smooth, and also help to hide the flaws and defects of the skin. Be sure to choose the right product - according to the type of your skin. Many girls while selecting a tonal product focus exclusively on skin colour. Some still test the cream on the back of the hand. As a result, in most cases, the cream isn`t suitable for the face.
First of all, when going to the store for a tonal product, check that the skin is clean and moisturised. Test the foundation is only on the face. You can put on the cheekbone or half the face so that later you can compare the difference with the other side.
After applying the product, it`s recommended to walk around for some time with foundation on the face, see how the skin reacts to it: do you feel comfortable, does it merge with a touch of skin, and is there an effect on the package.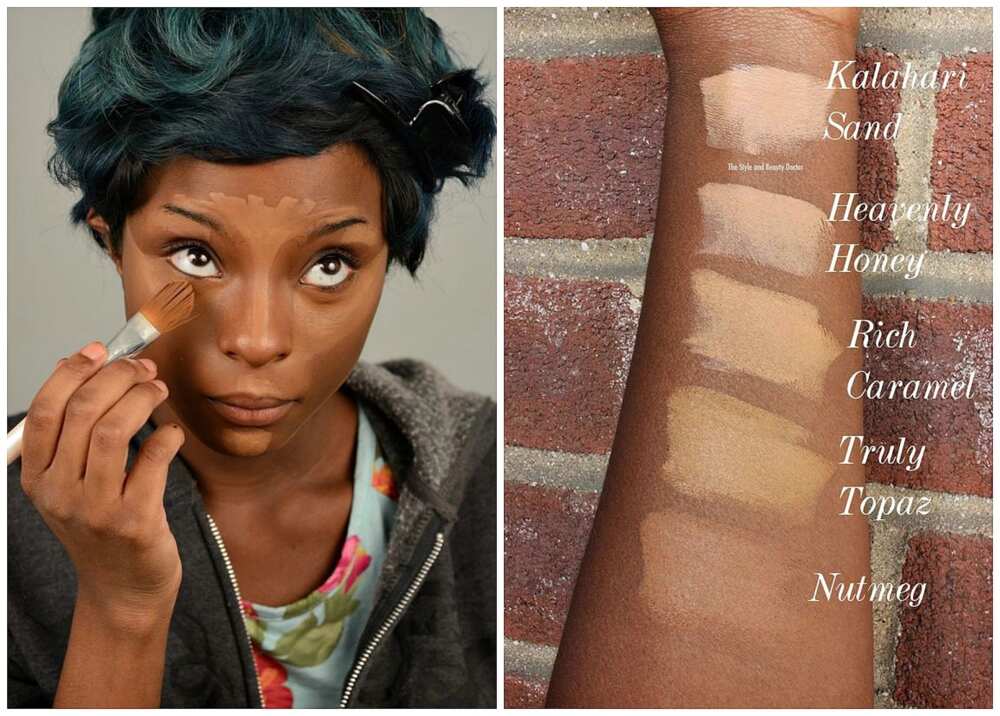 BB- and CC-creams
BB or CC-cream is a caring agent that effectively levels the face and moisturises the skin while hiding imperfections. They also have additional protection from the sun to SPF 30. Paying attention to such materials, you can see that unlike the palette of shades of foundation, BB- or CC-cream, as a rule, has only three shades: light, medium, dark. The fact is that such creams can adapt themselves to the colour changes of the skin. The consistency of BB-cream is denser than the CC-cream.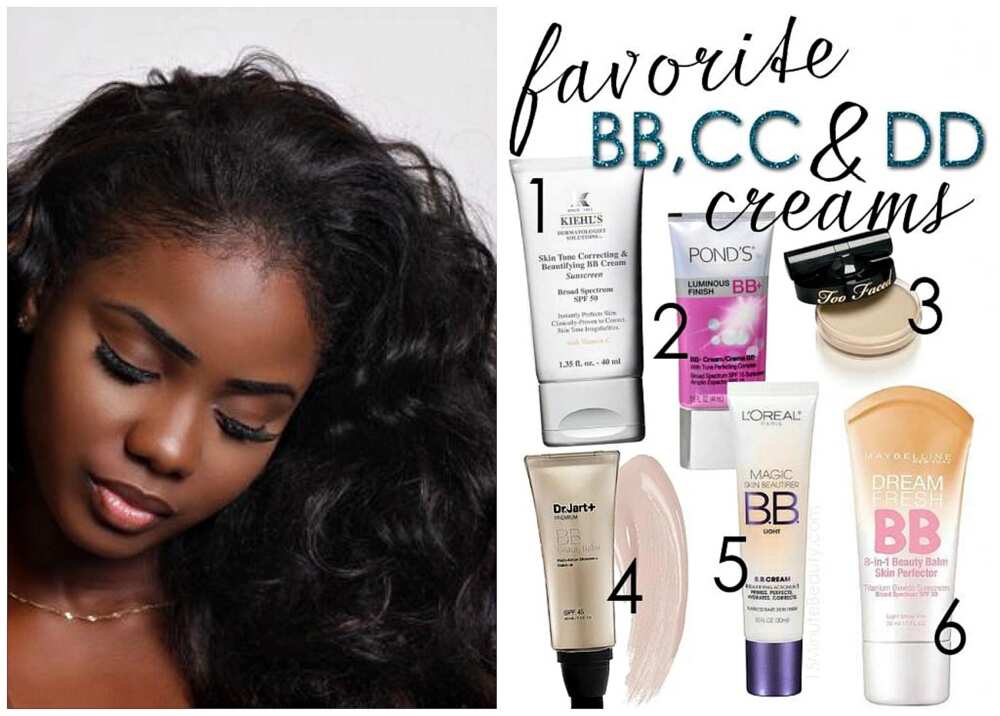 Concealers and skin correctors
These are two rather insidious products that many people confuse. What is the difference between them? We`ll explain below.
The concealer is a light masking product with a liquid consistency. It can hide pigmentation on the face, that is bruises under the eyes, redness, light wrinkles.
The corrector is thicker in consistency. It helps to mask more severe shortcomings: pimples, scars, spider veins. Unlike concealer, the corrector needs time to melt, or it can be mixed with a moisturising face cream. With gentle movements of the pads of the fingers, distribute the soft corrector to the problem areas. Only in this way, it`ll cover up the flaws on the face.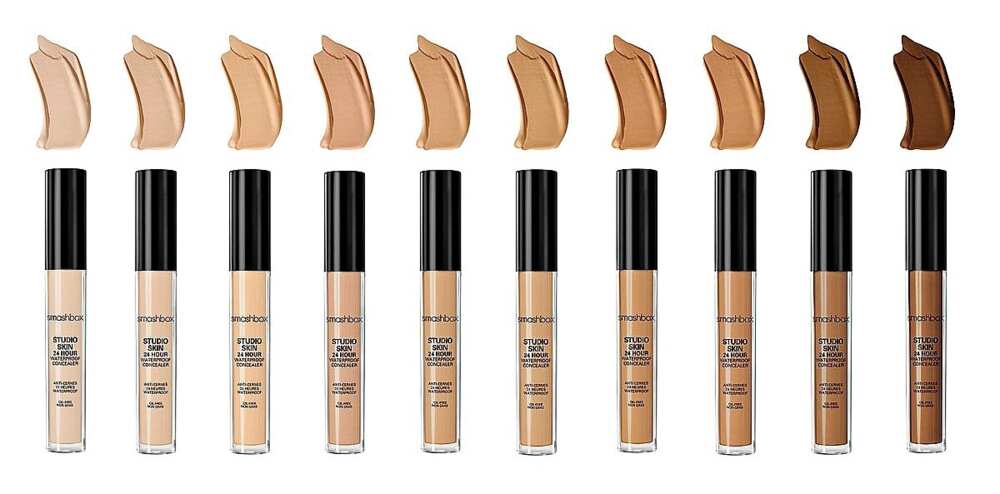 Sculptors and bronzers
Sculptors and bronzers are contouring products with brown shades. However, by colour, structure, and application, they are significantly different.
The sculptor has a deep cold brown, brownish-grey or brownish-olive shade, approximating the colour of the natural tone on the face, depending on your colour. Bronzer, as a rule, imitates a tan. It has both a warm-brown and a peach-brown tint. That's why it needs to be selected and used carefully.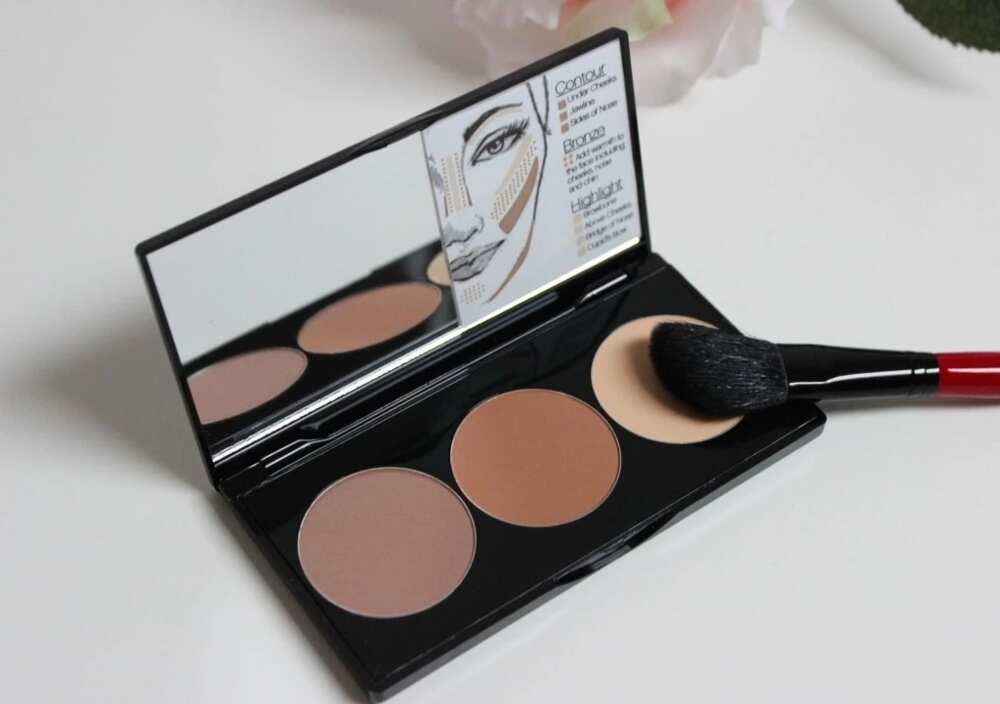 READ ALSO: How to apply bronzer: secrets of ideal make up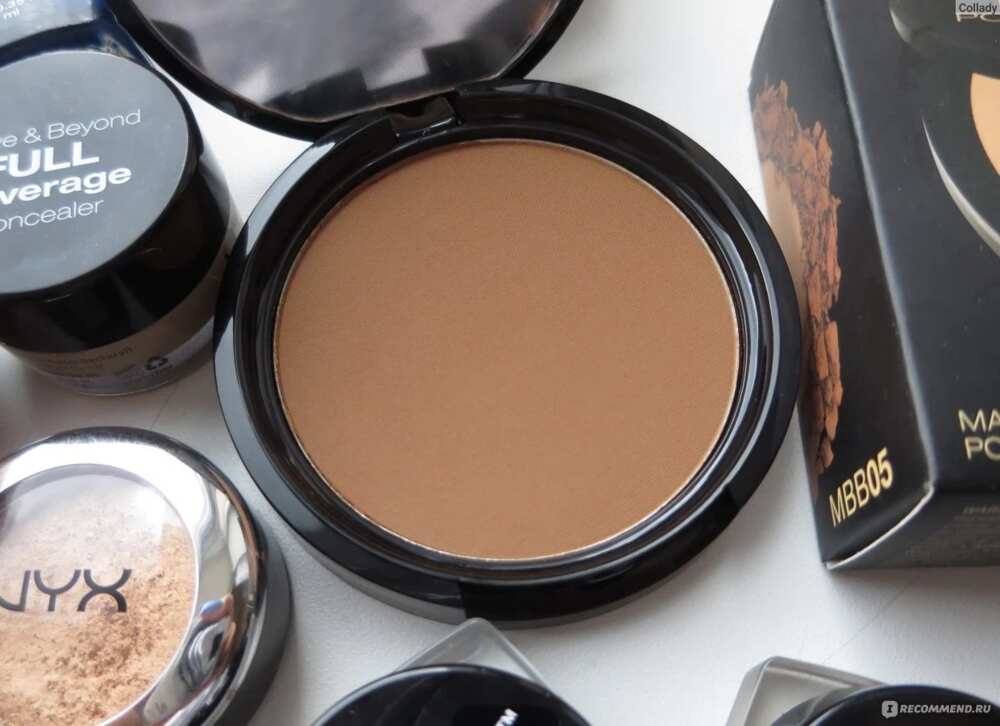 Highlighter
Even though the highlighter today is one of the most popular and fast-growing products in the cosmetic market, many girls still don`t understand this tool or are at all afraid of using it, because they think that they will glow like a disco ball. In fact, with a properly selected highlighter, both in colour and structure, the difference is visible in any makeup. No product, except for "roasted" blush, doesn`t give such freshness and a delicate glow to your face.
The highlighter is usually applied to the protruding parts of the face, that is over the malar bone, under the eyebrow, at the tip of the nose and on a tick above the upper lip.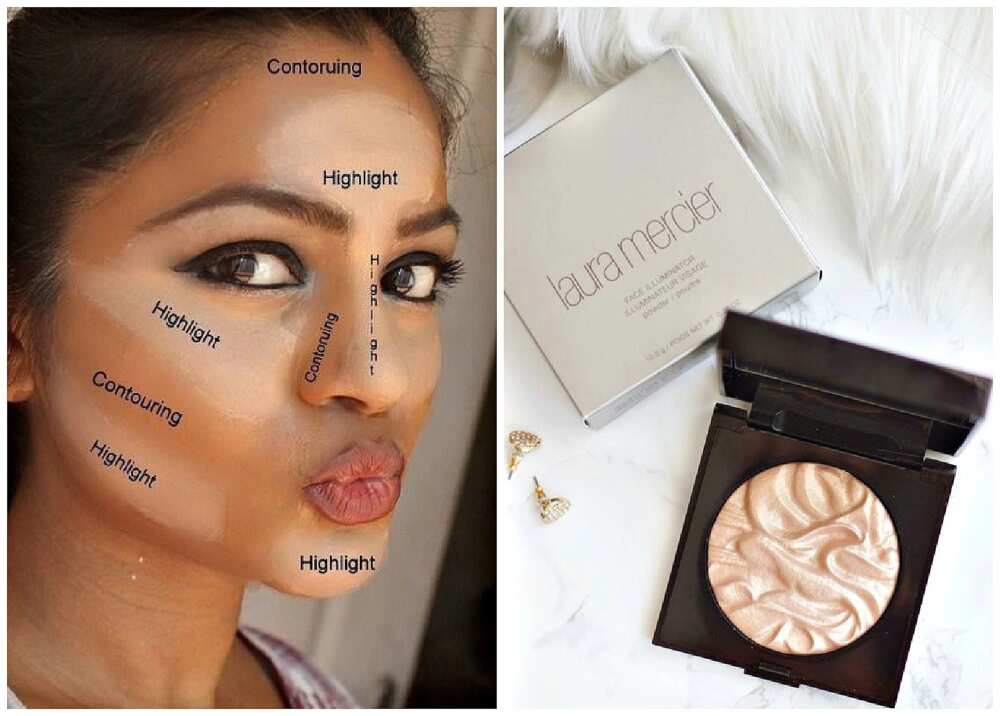 Powder
This tool helps to fix makeup. You can purchase different types of product. It can be granular, pressed, friable powder.
If you use these products at home, it`s better to use friable options. It`s necessary to take a broad brush and apply powder with slow movements. The pressed version will be an excellent assistant during vacation. You can take such powder on a journey, to work, it can easily fit even in a small purse or in a pocket. This tool is easy to use.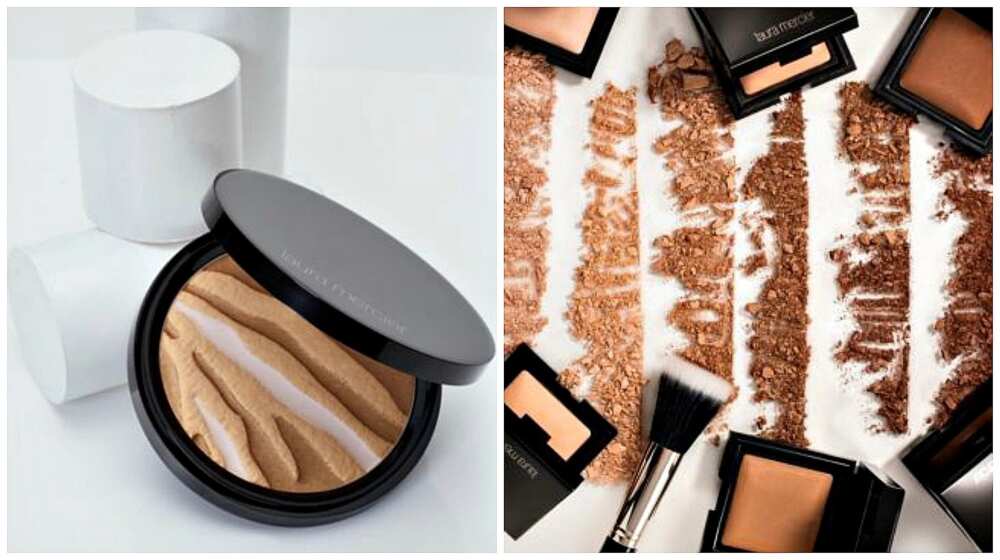 Blush
Blush will give your face a fresh, healthy, and radiant look. The main rule when applying this makeup material - you should use it in moderation. If you overdo with blush, then makeup will look ridiculous.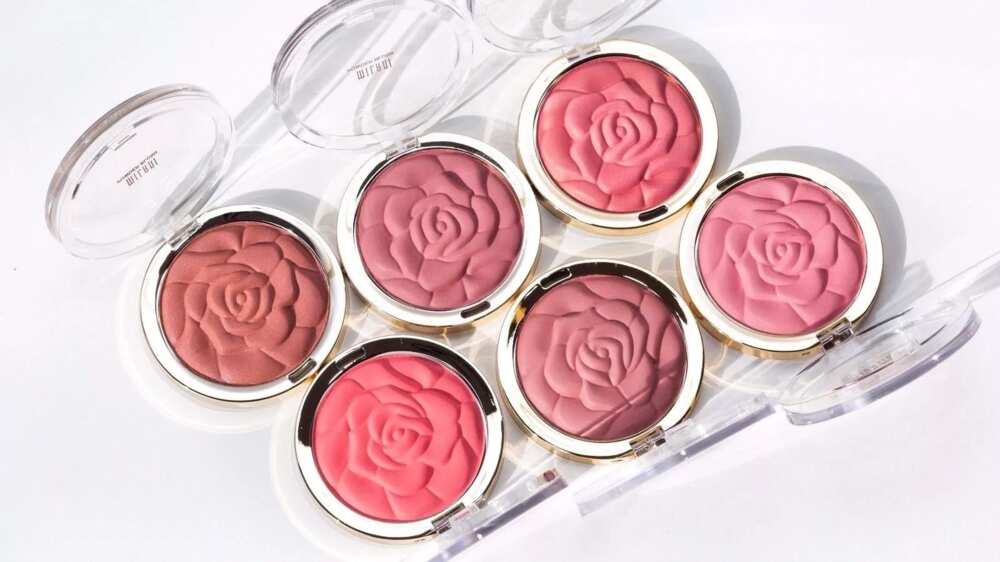 Shadows and pigments
If before applying the dry shadows, you can entirely confine yourself to a quality base, then with pigments, especially glitters.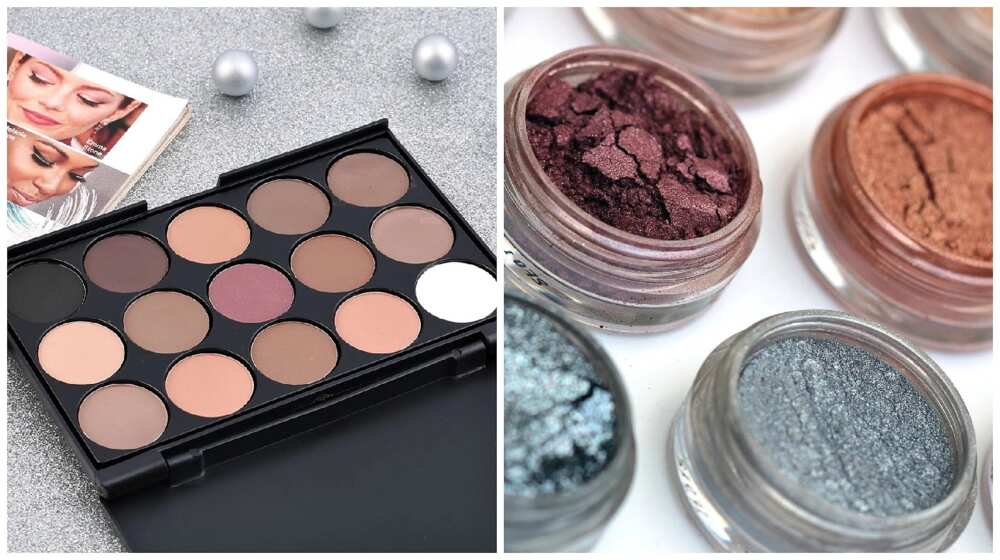 Pencil
There are also pencils for the eyebrows. They will help to draw an expressive bend line. So you can make your look even more charming. For lips, you can also use a pencil. It should be bold - and at the same time firm. So you can identify your lips quickly and easily.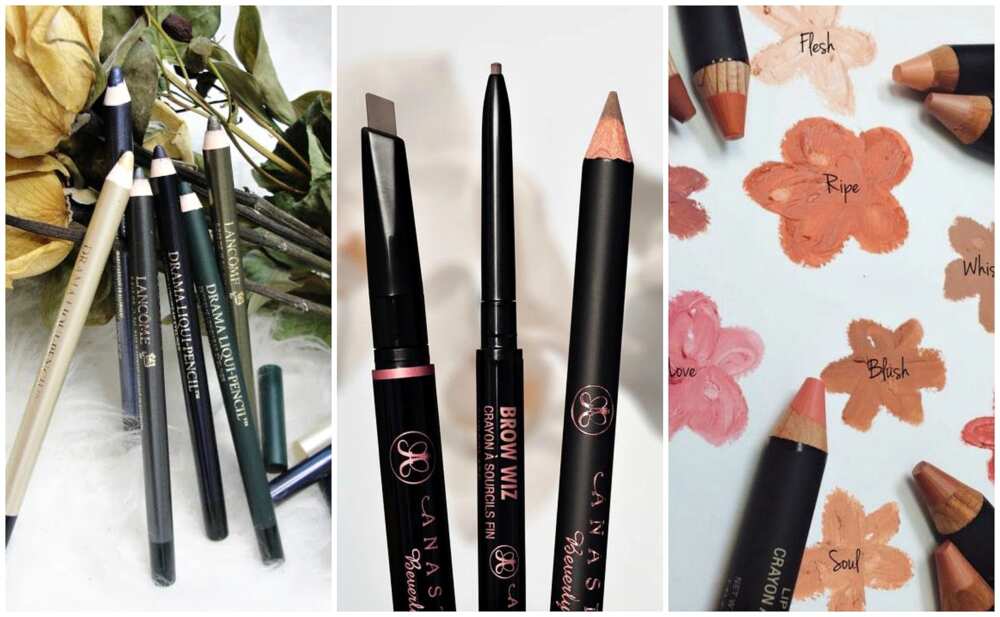 Mascara
Without this tool, no stylish makeup will do. You can create an exciting look, make the eyelashes more dense, long, bulky. Modern manufacturers produce a variety of options for such a tool. You can easily find exactly what you need. Choose a product, focusing on your goal. For someone, it will be long eyelashes, for someone - thick.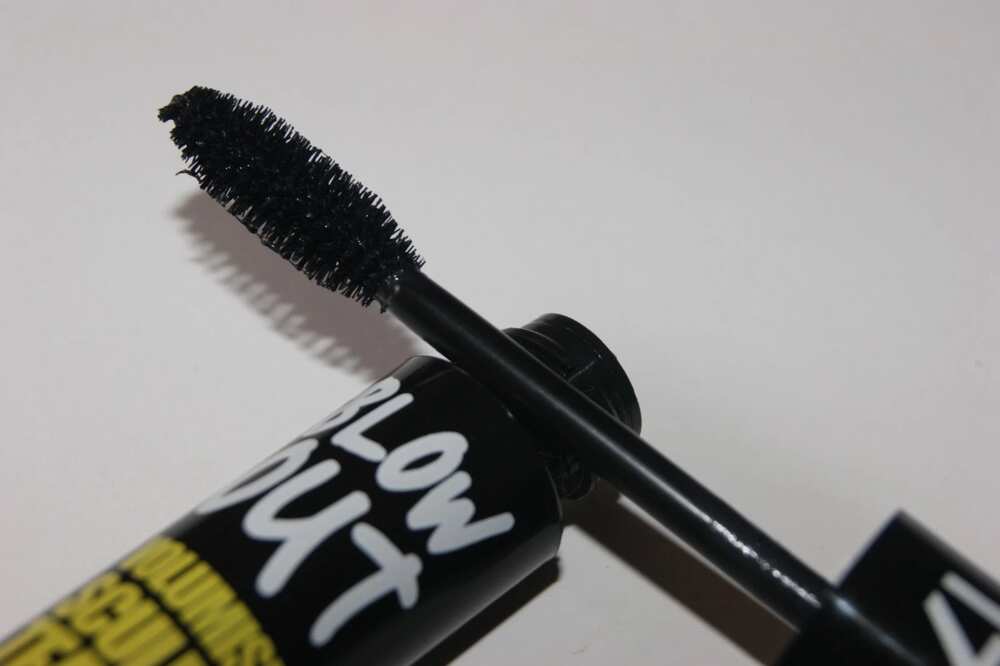 Lipstick/lipgloss
The obligatory moment in any make-up is the use of lipstick and lip gloss. It is worth noting that a quality product should last a long time.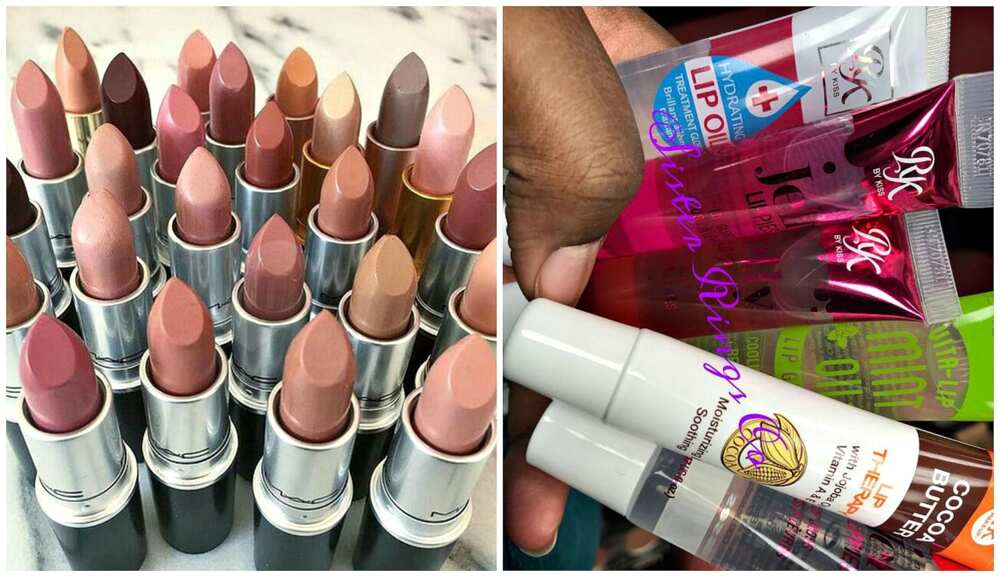 Makeup items names and their uses
Makeup items also play an essential role. To apply beauty products, you will need a variety of brushes. For each cosmetic product, you should take a separate brush.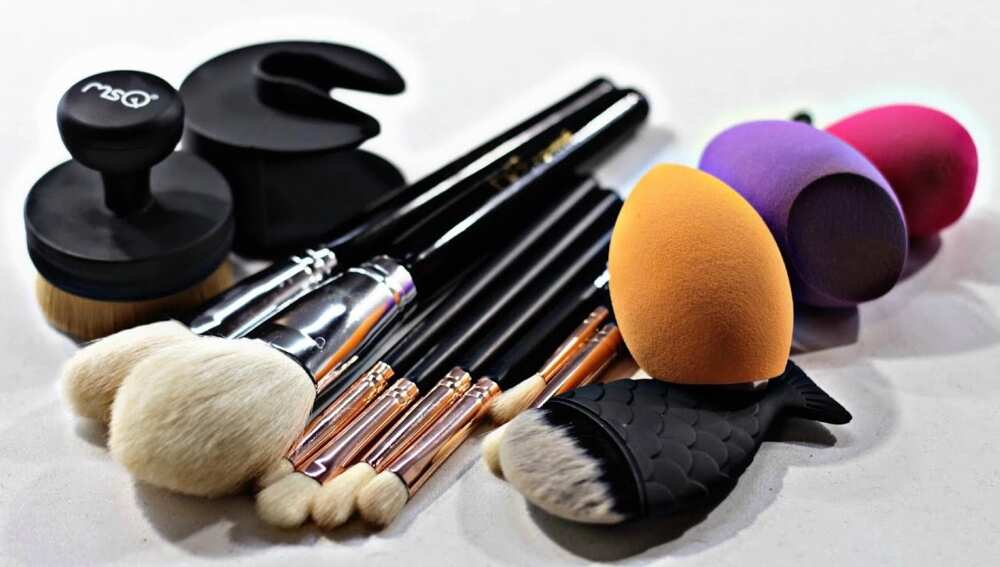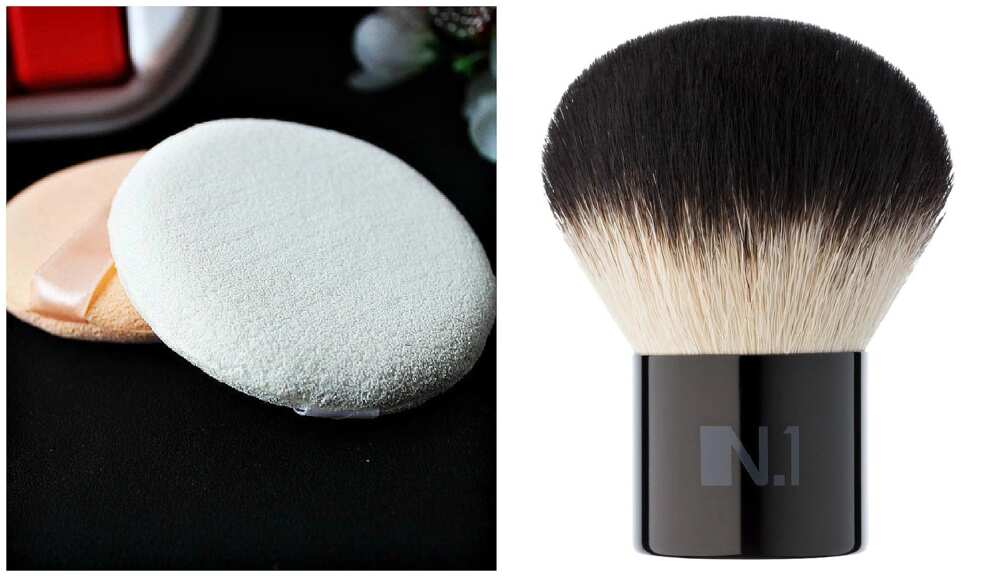 For the eyes will be useful other brushes. To apply shadows well, you need to use a square brush. A brush-drop casts a shadow very good.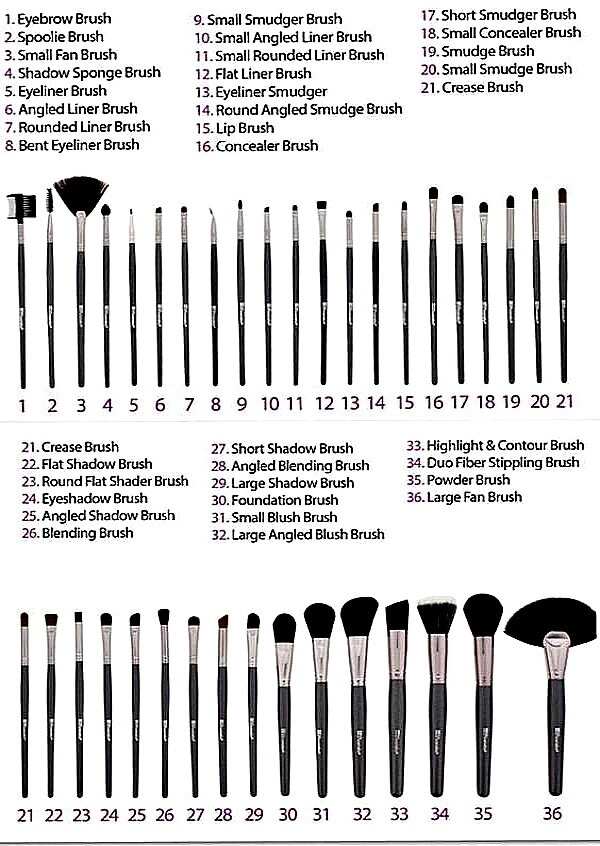 For eyebrows, you should also use a special comb. Often it is replaced by a brush. You can give the hair the right direction.
The final stage of high-quality makeup will be applying lipstick or lip gloss. This can also be done with a special brush. The main thing is that its tip should be sharp. So you can spread the lipstick or lip gloss evenly, and the cosmetic itself will last much longer.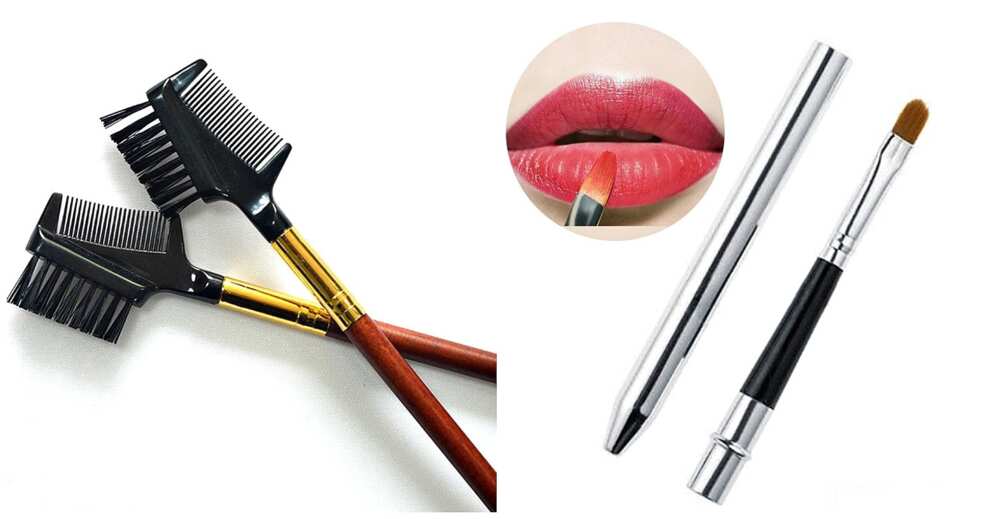 When creating an ideal makeup, you need cotton buds, wadded disks for removing makeup. They will help you to correct possible errors easily.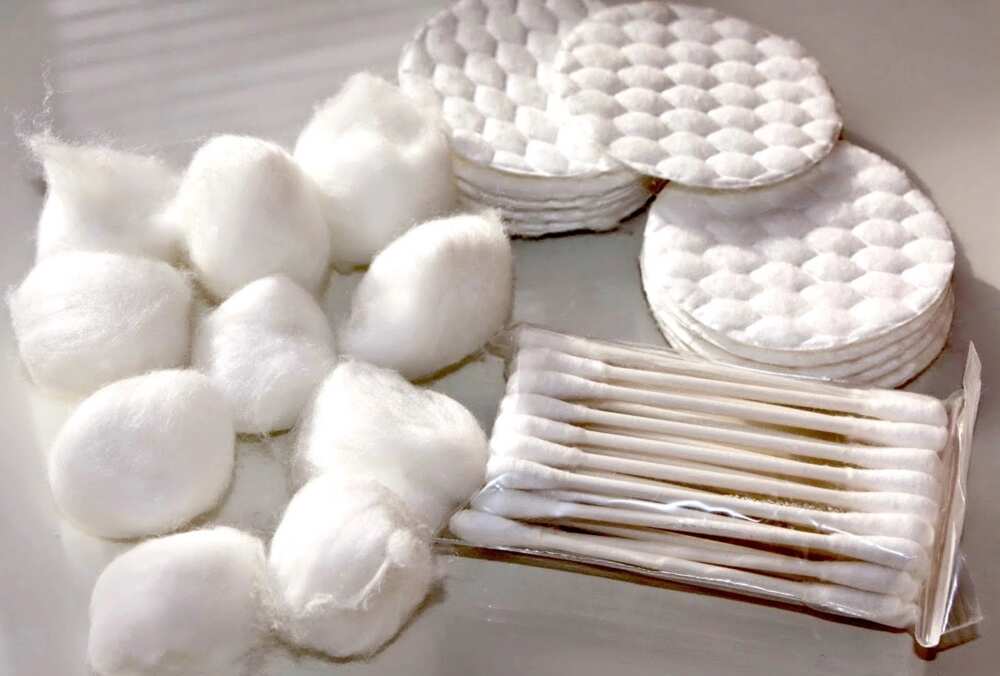 It should be noted that brushes require special attention and care. It is necessary to wash them thoroughly once a month with water. Usually, children's shampoo can be used for this purpose. Then it will be required to dry the product thoroughly.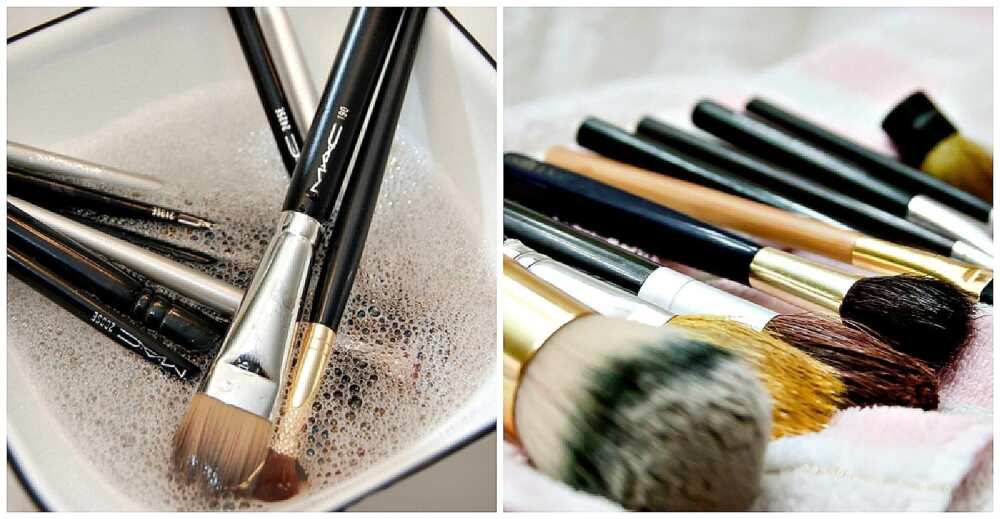 Now you know what's right for a quality makeup. Be patient, after all from the first time you cannot achieve the ideal result. With regular training, you will still be able to create your unique image quickly and efficiently. And of course, remember that makeup materials and items must be of high quality.
READ ALSO: Harmful effects of makeup every lady needs to know
Source: Legit.ng