Aju Mbaise for flat tummy and weight loss: does it work?
For sustained weight loss, many nutritionists advise using herbs that burn fat, as they are most effective. In this post, we will tell you about Aju Mbaise for weight loss and how it really works.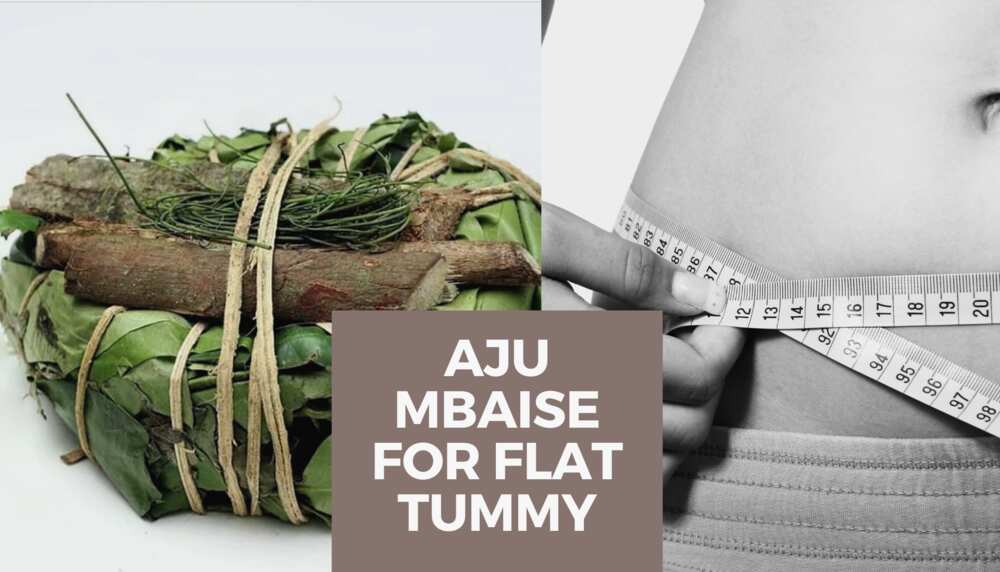 Herbs are used for treatment of various diseases and are successfully used in weight loss and prolongation of human life. Today, we will talk about Aju Mbaise, a 'soup' traditionally given to nursing mothers to help them regain nutrients lost during childbirth. The mixture is also known to aid in weight loss and fertility.
What is Aju Mbaise?
It is a fat burning herbal mixture that combines ginger roots, traditional leaves, uziza seeds, uda and the bark of a special medicinal tree found in Mbaise.
This combination is wrapped together to form a coiled wrap, hence the Igbo term Aju (which means 'wrap'). The mixture has a bitter alkaline taste with a delicious aroma. The leaves are either brewed plainly as tea or used for a peppersoup.
The soup is traditionally given to nursing mothers to help them regain nutrients lost during childbirth. It is also said to be good for weight loss and fertility.
A study published in the Nigerian Journal of Nutritional Sciences revealed that the mixture contains alkaloids, tannins, flavonoids, cyanogenic glycoside, and saponins, as well as potassium, calcium, magnesium, sodium, iron, zinc, phosphorus, copper, manganese, and chromium.
Types of Aju Mbaise
There are different types of this mixture, including:
Aju Mbaise for weight loss and flat tummy
Aju Mbaise for fertility boost
Another one for flushing out infections
Aju Mbaise for the reduction of tumors or for fibroid treatment
Aju Mbaise for diabetes, malaria, cancer and ovarian cysts
Today, our focus is on Aju Mbaise for flat tummy and overall weight loss.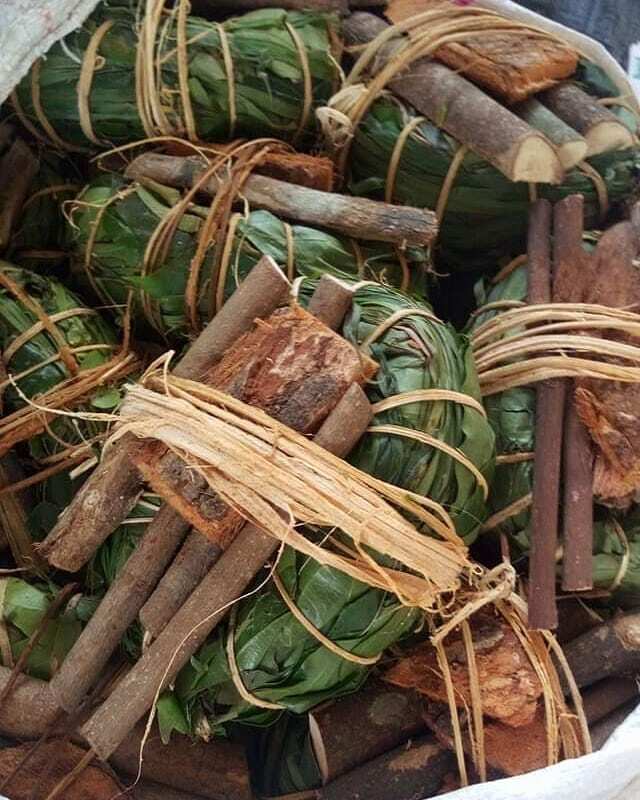 Aju Mbaise for weight loss
Here is how Aju Mbaise herbs help with weight loss:
reduces appetite and burns calories effectively;
has a diuretic and choleretic effect;
has a laxative effect;
normalizes metabolism with its lipolysis (the splitting of fats into acids and removing them from the body);
has a thermogenic effect, that is, promotes increase in body temperature, resulting in fats being burned faster;
normalizes metabolism;
Other benefits of Aju Mbaise include:
purifying the body from parasites and slagging;
purifying the blood;
regulating the female cycle;
is great for diabetics.
And most importantly, this fat-burning agent has a therapeutic effect.
How to prepare Aju Mbaise for weight loss
Whatever method of weight loss you choose, firstly you need to cleanse the body of toxins. Otherwise, all efforts can be in vain, which will lead to disappointment. A fundamental rule for achieving the desired result is maintaining a nutritious diet.
For Aju Mbaise preparation, you should:
Wash the product well under running water.
Put it in a large saucepan and pour it over with water to cover it completely.
Add the spices to your taste.
Cook on low heat until the liquid turns golden.
Cool the drink and drink throughout the day. It is advisable to cook a new drink every day.
And now enjoy the tasty drink!
Side effect of Aju Mbaise
Some side effects of this drink include:
Light-headedness
Loss of appetite
Heartburn
Effects on the nervous system
Allergic reactions (if you are allergic to any of the herbs).
You can get rid of fat without resorting to liposuction and debilitating diets, which often have unpleasant consequences. Aju Mbaise helps with this perfectly. You can share your successful weight loss stories with us.
DISCLAIMER: This article is intended for general informational purposes only and does not address individual circumstances. It is not a substitute for professional help or advice and should not be relied on to make decisions of any kind. Any action taken upon the information presented in this article is strictly at your own risk and responsibility!
Sources:
READ ALSO: Pregnancy test with salt: How it works and how to do properly?
Conducting a pregnancy test with salt is one of the most commonly used homemade tests. While there is no strong scientific evidence to prove that a pregnancy test with salt and urine is accurate, it is much cheaper than the commercial kits because everyone has a bit of salt in their kitchen. There are lots of ways of finding out if you are going to become a mother, and one way is to do a pregnancy test with salt in your home.
The simple-to-find requirements needed here are some salt from your kitchen cabinet and your urine. You just blend the two, and within a couple of hours, you can determine whether you are carrying a child in your belly or not. Let Legit.ng guide you through the entire process.
Source: Legit.ng