Papaya benefits for skin whitening
What do you know about papaya benefits for skin and its whitening abilities? It's a delicious fruit with plenty of vitamins and minerals and it's just one of the most useful things for your skin. Eating it will do you a lot of good but putting it on your face as a mask will do you even better.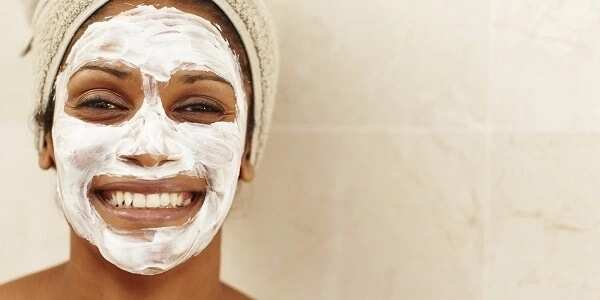 What are the main papaya benefits for skin?
There's a range of positive effects papaya masks can do to your skin. Below, you will find the list of positive effects of papaya for your skin and delicious recipes for face masks made with the juicy fruit.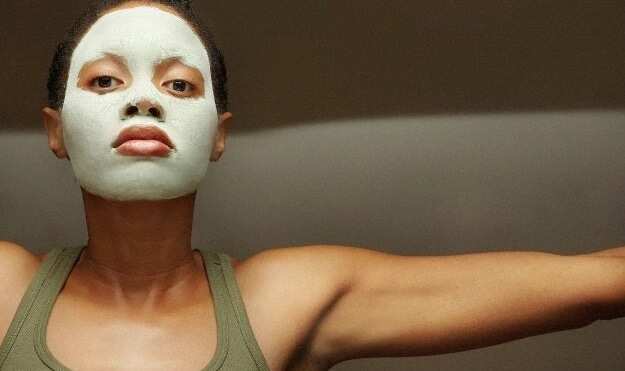 READ ALSO: How to mix cream to lighten skin?
This is done due to the main enzyme found in papaya called papain. This enzyme is the one that's responsible for the whitening even though fruit acids are able to do it, too.
Due to the activity of fruit acids, dead skin cells are removed completely and all the pores get deeply cleansed. In addition to it, fruit acids are able to regulate the production of skin oils, blocking of pores and the appearance of breakouts. This is a vital feature for those who suffer from acne.
Vitamin A that's responsible for the regeneration of skin cells is able to reduce the intensiveness of dark spots on the skin. These are the spots caused by acne, other scars that have developed their own pigmentation, or simple pigmented spots that appear out of nowhere.
Vitamin C and fruit acids tone the skin up and reduce the first signs of aging. Even though they are not able to fight significant and deep wrinkles, they are still powerful enough to smooth down the fine lines that often affect the delicate eye areas.
The potassium the fruit contains is able to hydrate your skin from the outside and thus relieve the signs of dryness, such as itching, flaking, a dull color and fine wrinkles.
All these elements taken together are strong enough to improve the condition of skin affected by diseases like eczema or acne and provide even more beauty for a healthy smooth skin.
The most effective papaya skin whitening recipes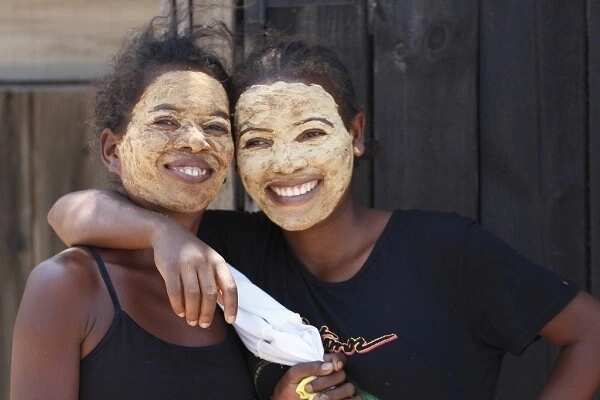 It's time to get down to papaya mask recipes and their positive effect on your skin. These recipes contain no rare or very expensive ingredients – only what you can afford and get without special efforts. Here they are, choose whatever you like best of all.
What you need to do is remove the papaya peel and seeds. Cut the flesh into small cubes and blend them thoroughly until you get a puree. Then, you may need some assistance or just wear something that you are not afraid to ruin with all this beauty stuff. Apply the puree over your face and watch out: it may drip. Keep it on your face until it gets quite dry. Then, remove the remnants from your face with pure water.
Mask #2: Papaya and Honey
Take ¼ of a ripe papaya, 1 tablespoon of honey, and ½ tablespoon of lemon juice. Blend the papaya pulp, add honey and lemon juice and stir well. Apply the mask over your face and give special attention to areas where you have acne scars or existing acne. Remove the remnants of the mask with water in 15 minutes.
Here's one significant note: if your skin is sensitive, try to avoid the usage of lemon juice.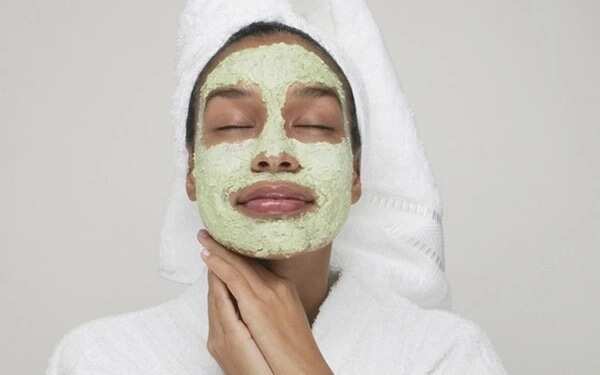 READ ALSO: Lighten up! Top 10 skin lightening creams and gels for Nigerian ladies
Mask #3: Papaya, Banana, and Cucumber
Take ½ of a ripe papaya, ½ of a banana, and ¼ of a cucumber. Remove the peel from all and cut the pulp into small pieces. Blend them all together and make a smooth puree. Wash your face and apply the puree all over it, giving special attention to the spots, scars and pigmented areas. Leave for about 15 minutes and then remove the remnants with water.
It's recommended to apply a natural moisturizer after the usage of this mask.
Mask #4: Papaya and Orange Juice
Take ¼ of a ripe papaya and 1 tablespoon of orange juice. Blend the peeled papaya pulp and add the freshly squeezed juice. Stir well and apply onto your face. Leave for about 15 minutes and then remove the remnants with water.
This mask will regulate the production of sebum and whiten pigmented areas. The fruit acids found in these components in galore will unclog the pores, remove dead cells and leave your skin glowing and bright. This is one of the best masks with papaya for glowing skin.
Mask #5: Papaya, Milk and Honey
Take ¼ of a ripe papaya fruit, 2 tablespoons of milk, and 1 tablespoon of honey. Chop the pulp of the peeled papaya into small pieces and blend. Then, add honey and milk and blend again. Apply onto the washed skin with gentle massaging movements. Leave the mask for about 15 minutes and then rinse off the remnants.
You can replace milk with an egg white if you wish. Cleansing abilities of milk and egg whites are able to remove clogging from your pores and whiten your skin significantly. However, before you start using it, you need to conduct an allergy test on a small patch of your skin and see whether you develop a reaction or not.
Mask #6: Papaya, Yogurt, and Vitamin E
Take one green papaya (it's important to use a green one), 1 tablespoon of oil enriched with vitamin E, and 1 tablespoon of yogurt. Mix the chopped papaya flesh with the oil and yogurt in a blender. Apply the mask onto the previously washed face and leave it for 15 to 20 minutes. Then, wash away the remnants with water.
The acids in the yogurt and papaya will whiten and cleanse your skin. This is a very quick acting skin whitening papaya mask due to the refreshing and lightening effect of yogurt. Use it regularly and watch your skin becoming lighter and fresher with every application.
Mask #7: Papaya and Pineapple
Take ½ cup of fresh pineapple cubes and 1 cup of chopped papaya pulp. Blend them thoroughly and apply onto the face for 15 to 20 minutes. The fruit acids will do their job and whiten your skin in a very quick and effective way. Due to the toning effect of pineapple, your skin will regain elasticity and the shape of the face will become sharper.
The vitamins will nourish your skin and leave it fresh and moisturized. However, if you have a sensitive skin, you may need some additional moisturizer to avoid irritation after the acids.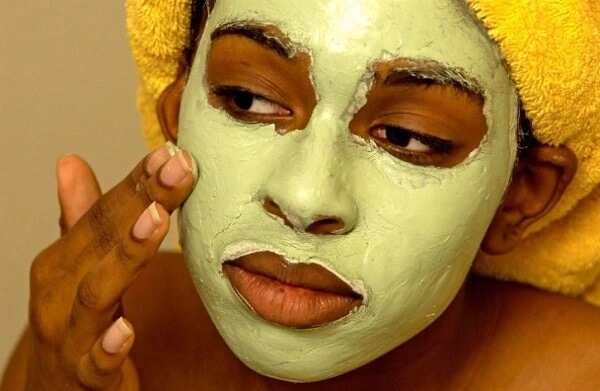 Mask #8: Papaya and Tomato
Tale 2 tablespoons of freshly squeezed papaya juice and add to 2 tablespoons of tomato juice. Apply the mixture onto the face with the help of a cotton ball or a cotton pad. Feel free to apply several layers. In 20 minutes, wash away the remnants with cold water and pat the face dry.
These juices together are able to reduce inflammations, fight acne, and perfectly whiten your skin. You will see how silky and smooth it will become after several applications.
These are simple but effective methods how to use papaya for skin lightening. Now, you can use any of them or just try all to choose the best option.
READ ALSO: How to make bleaching cream at home?
SOURCE: skindiseaseremedies.com
Source: Legit.ng