Agbada for men - best styles for 2018
Nigeria is considered to be an authoritative fashion trendsetter not only in Africa, but all around the world. It is famous by eminent designers that convey Nigerian originality through numerous fashion shows. It is not a secret that new trends appear all the time and it is hard to catch them. But you will certainly get some ideas while reading this article.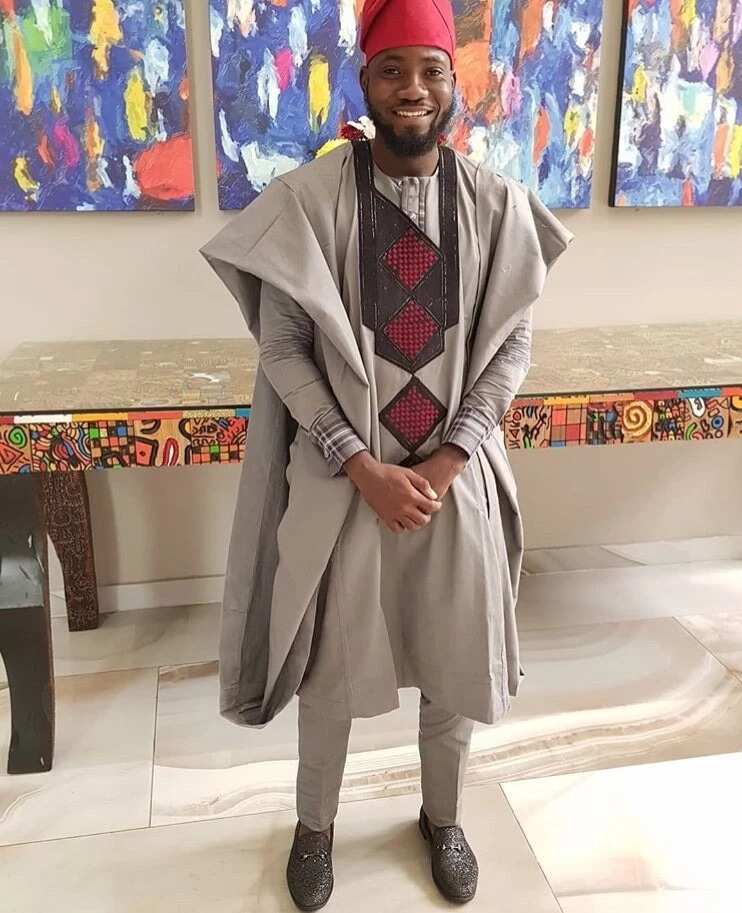 Agbada styles
Nigerian men without any doubt have a good sense of fashion. They are proud of their traditional clothes and can teach any other country to wear native attire with such elegance.
Agbada is men native wear in Africa. It looks like loose dressing that hangs down to the knees or even ankles. It is characterized by folds of the cloth on the shoulders. That is why the right model should be chosen carefully. Well-fitting agbada for men will not fall off all the time. But it is impossible to avoid correcting folds at all if a man wants to look immaculately.
African men native wear is numerous styles, but agbada almost did not change through centuries.
These clothes can be made from ankara, lace fabric or guinea brocade. However, in the Southern part of the country, the popular fabric is george which is often worn in traditional manner.
Agbada as a traditional dressing
Agbada for men is usually worn with trousers of the same color and fabric. A huge variety of material can be used while sewing men native wear. The best solution for agbada styles is using one-colored expensive cloth.
To have a traditional total look agbada is supposed to be put on with a native headwear and shoes.
READ ALSO: Fashion in Nigerian traditional styles: latest tendencies of 2018
Agbada roots go deep into the West African culture. But this fact does not interfere with being very popular among young people. Designers manage to make works of art out of simple clothes. Even stars, who dictate latest Nigerian fashion styles, consider agbada to be smart attire.
As a rule men native wear is decorated with embroidery. It has to be neat and nice looking.
For events, men can choose more festive variant.
Agbada: colors and designs
The most common native colors are white and black. Such tones can be perfectly complemented with almost any color of embroidery.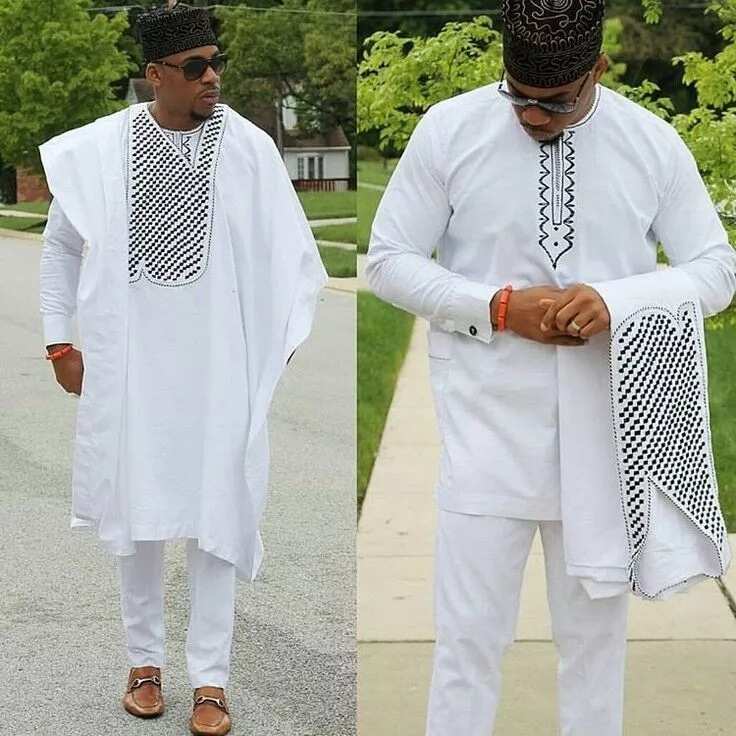 READ ALSO: Nigerian men's traditional fashion styles in 2018
Embroidery can fit the color of the fabric and be almost unseen, or can be contrast becoming an independent bright element. To attract attention choose the second option.
Dashiki is similar to agbada dress, but shorter.
Black total look with an accent of an orange cap is pracrical and stylish at the same time. Accessories like sunglasses and bracelets will finish your outfit.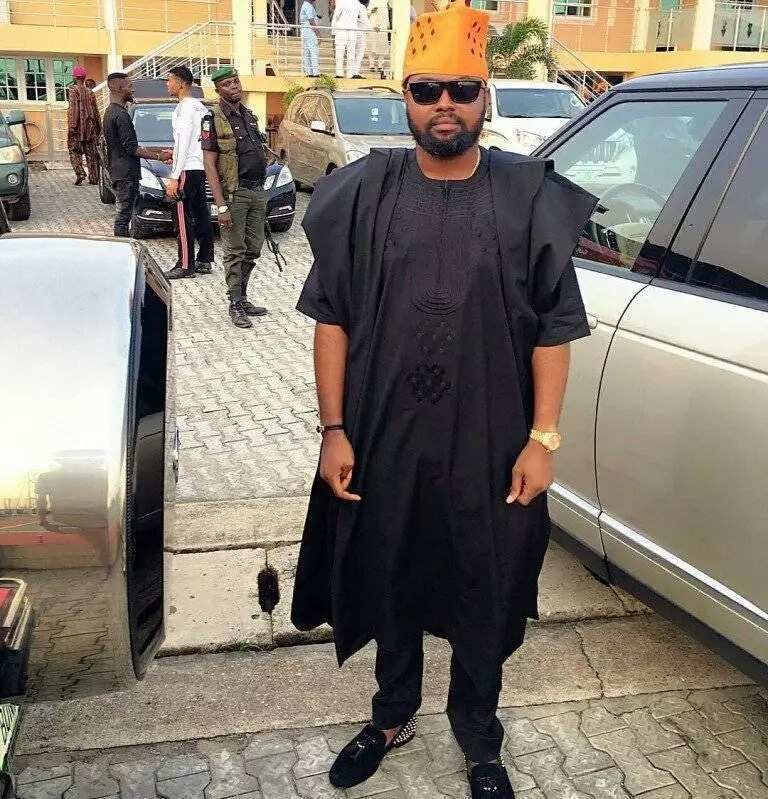 Blue is the color for special occasions. A reserved traditional cap and shoes of cream color will fit perfectly and balance the bright blue tone. White neat embroidery does not strike the eye. Deep blue does not need a lot of decoration - a brown bracelet and a ring wll be more than enough.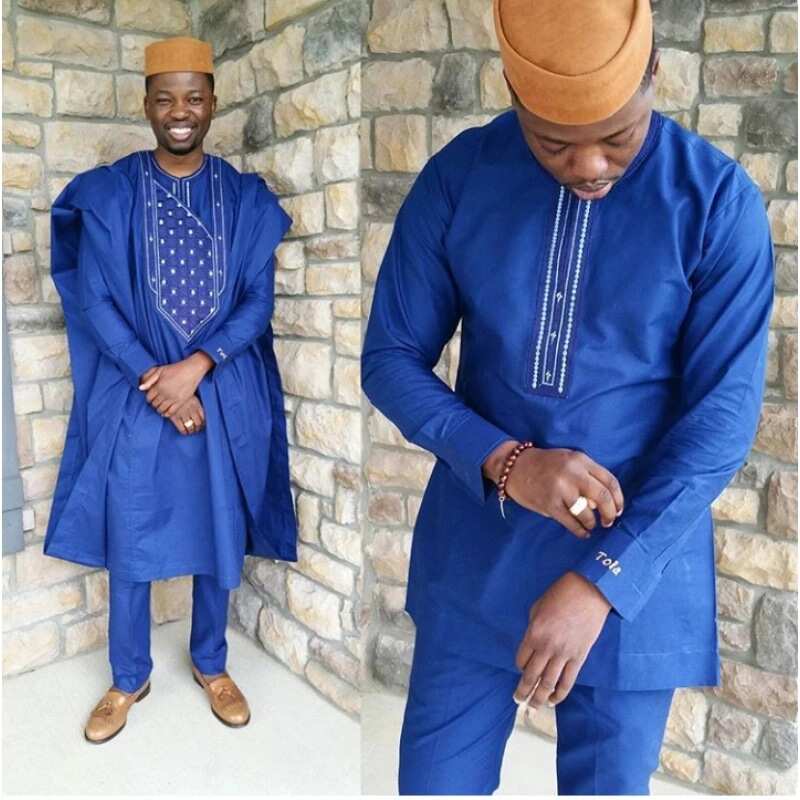 READ ALSO: Latest agbada styles 2018
Stripes is a choice of self-confident men. Especially if their so contrast. Choose a black cap in the color of shoes or put on a red one. Just have a look how one detail may change the perceprion of this agbada.
No flashy accessories are needed - only the most nesessary as sunglasses and a watch should be used with this men native wear. Stripes is a self-sufficient element that is why too much decoration or colors will create a mess.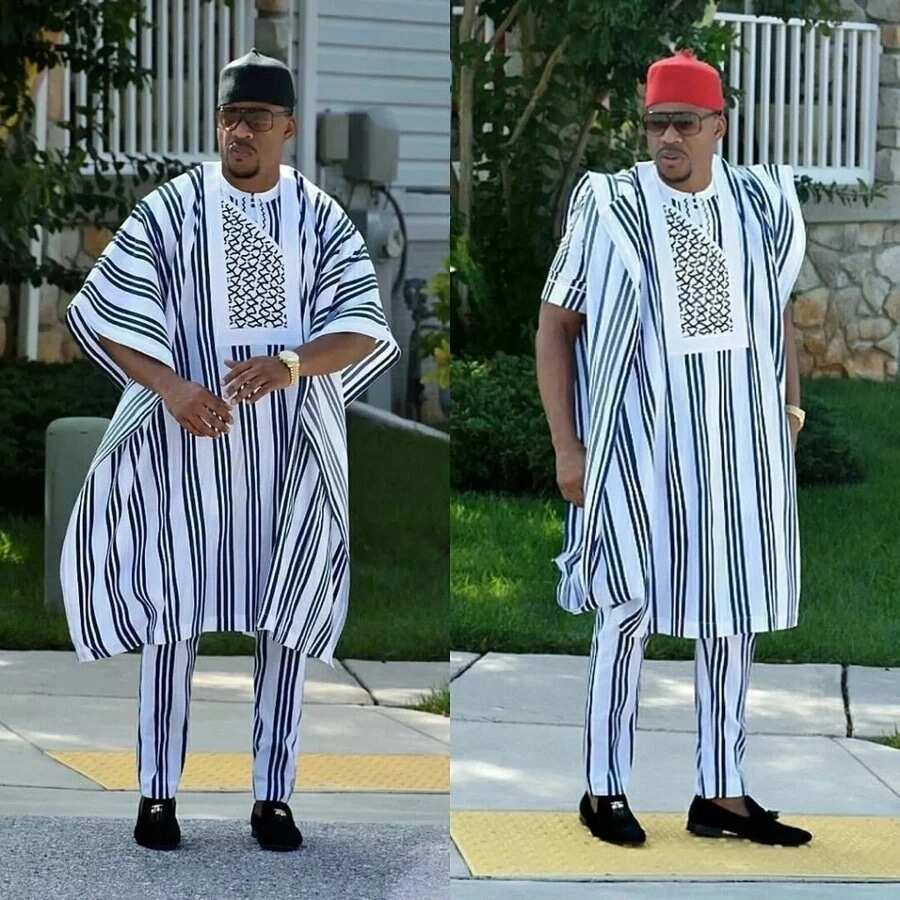 Times when pink color was preferable for girls passed away. Modern fashion lovers know that men should use it too and in the latest nigerian fashion styles as well. Different shades of pink can be used in one outfit to creat a real fashion role model. It looks fresh and new. The same color embroidery does not overload the men native wear, but makes it much more interesting.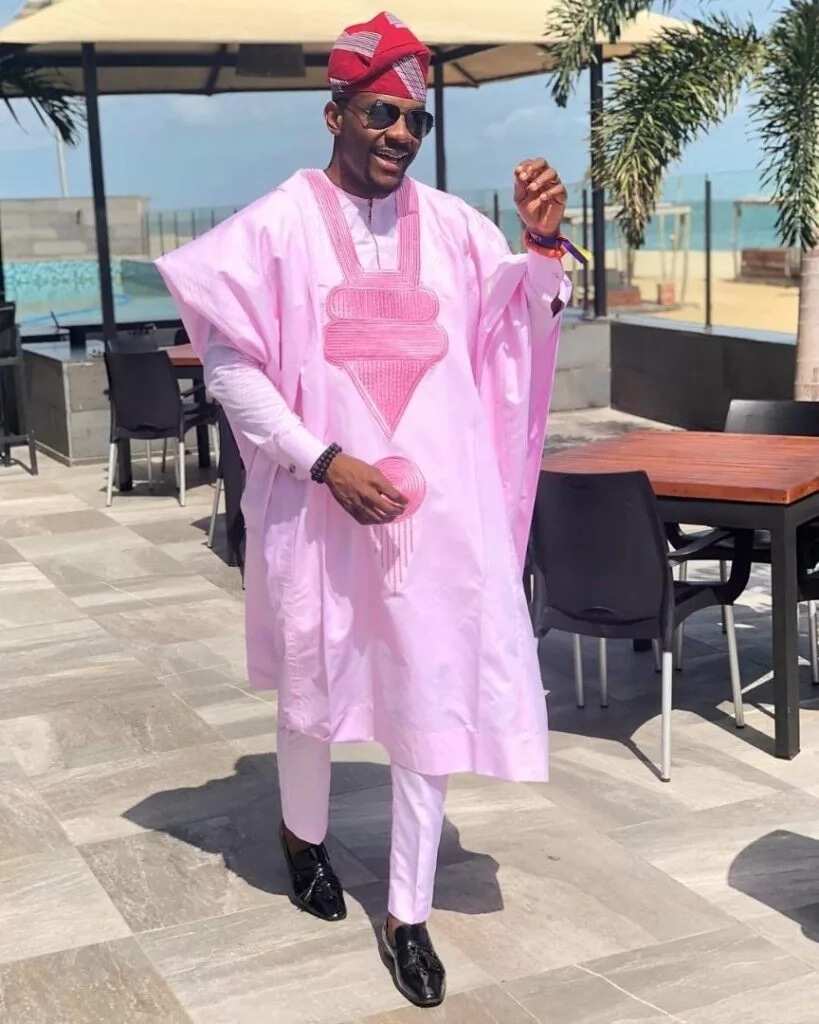 Latest nigerian fashion styles: agbada on the catwalk
There are many designers in Nigeria that devote their collections to agbada styles. One of the most popular one who works on native style for male is Yomi Casual. He prefers to use crispy white and smart black to creat outstanding clothes. Also such colors as coffee brown, cream, light pink and blue are present. His new collection is a great collabotation with Alex Ekubo.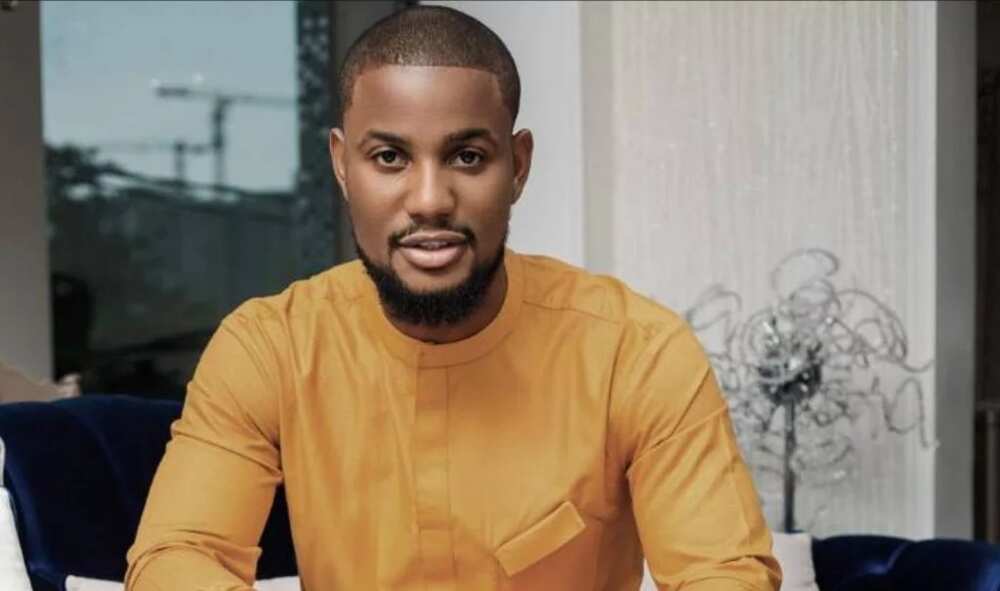 Modern agbada is a combination of austerity and vogue. Do you like these agbada styles? What is the best for you? We are always glad to drop some fashion ideas for you.
READ ALSO: Best agbada styles for guys to rock in 2018
Source: Legit.ng