5 Nigerian keto meals you can prepare yourself
The keto lifestyle is the new 'cool' these days. Find out how you can stay healthy and eat delicious dishes at the same time using these 5 Nigerian keto meals. You can't imagine how easy they are to prepare.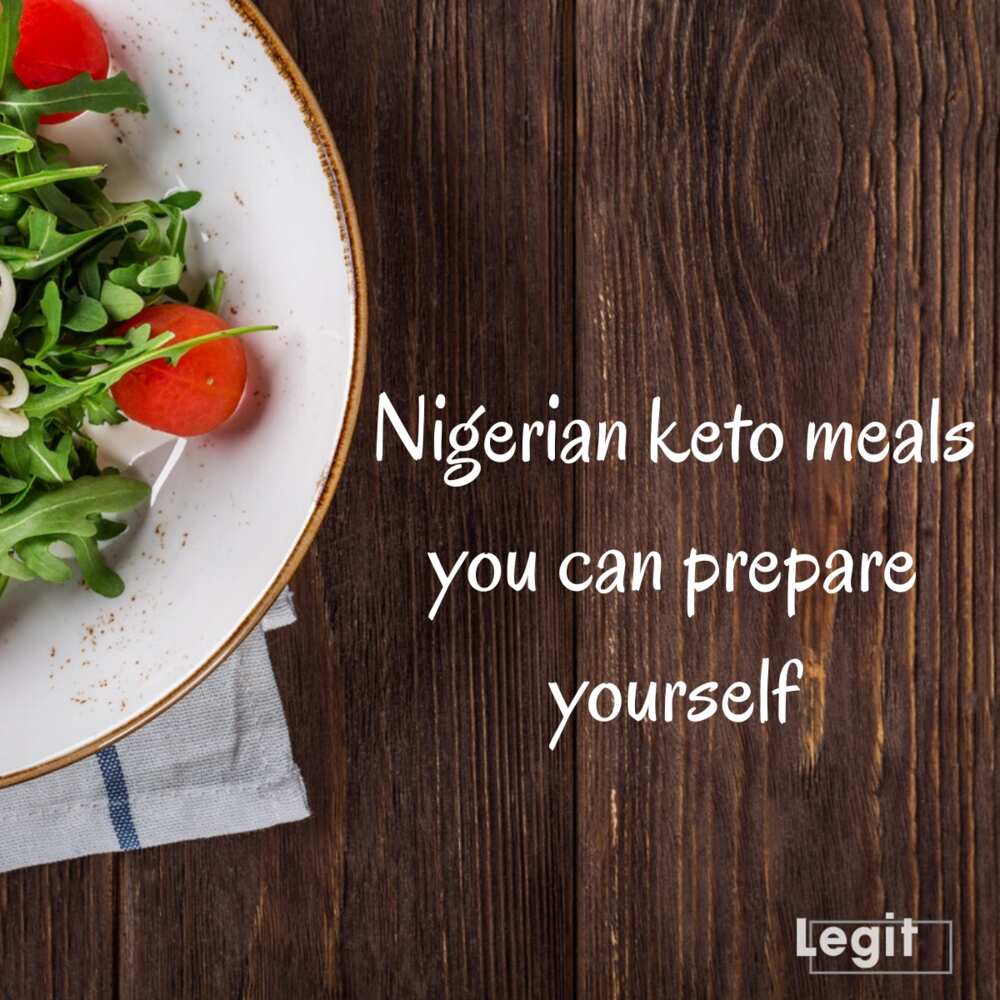 If you have been looking for keto diet foods, chances are you already know what a ketogenic diet is. In case you do not, it is a diet where you consume a regular amount of protein, a high amount of fats, and a low amount of carbs.
It is meant to induce ketosis, a state when your body uses fat for energy instead of carbohydrates. It is said to be a proven way to lose weight, but it might cause more harm than good if not applied responsibly.
5 Nigerian keto meals that you will love
Here are five recipes of low-carb keto meals you can try.
Keto moi-moi (Cabbage pudding)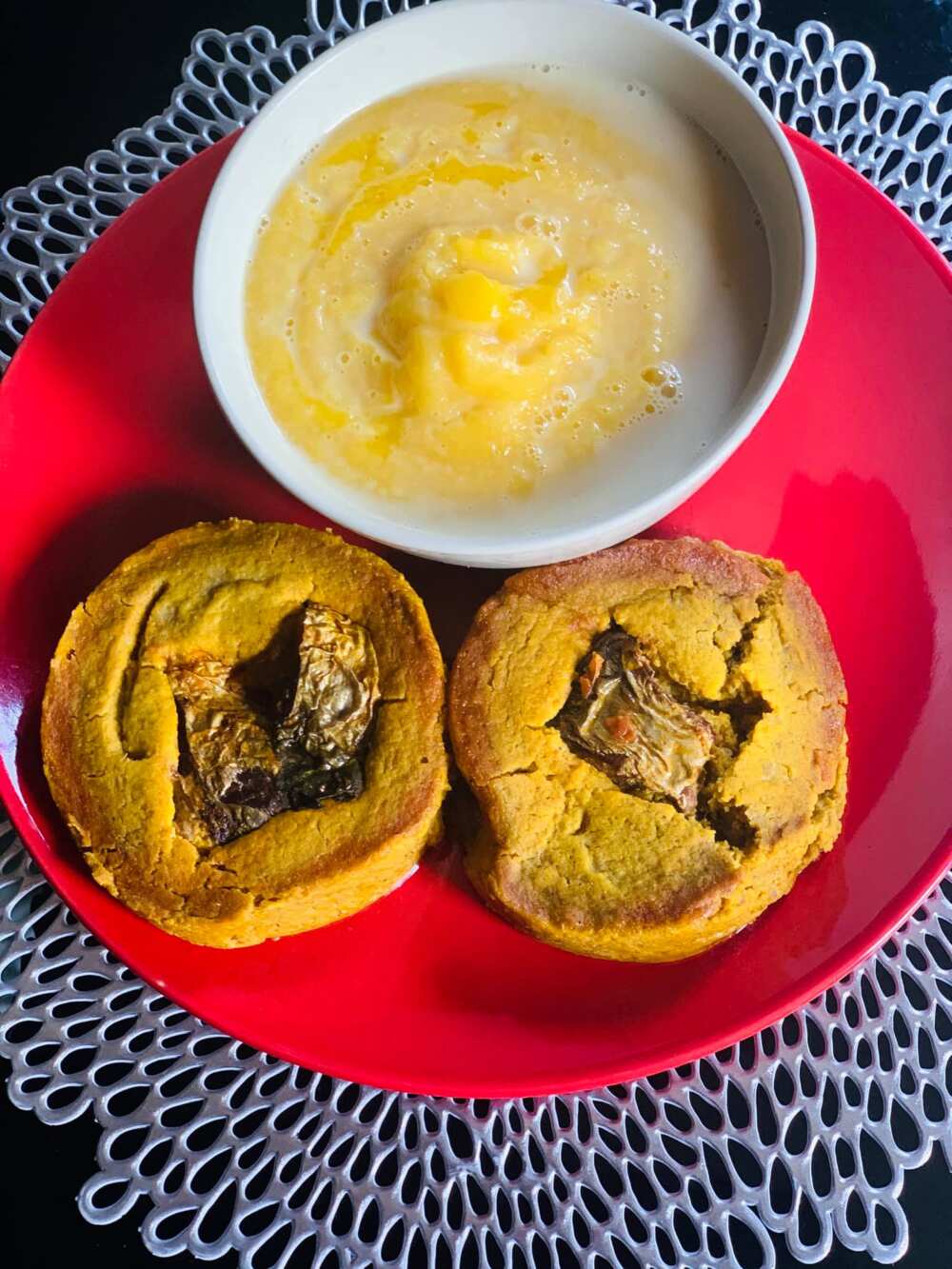 If you love moi moi but want to lay off it in favour of your keto diet, then you need to try out this cabbage pudding, where the usual beans are replaced with cabbage. Who knows, maybe this will become your new favourite way to cook moi moi.
Ingredients
For this recipe, you are going to need:
Half a small cabbage;
1 chicken fillet;
A sweet red pepper;
A chili pepper;
1/4 of a small onion;
Spring onions;
Two boiled eggs;
Two raw eggs;
Ground crayfish;
Grilled mackerel;
Palm oil;
Seasonings;
Salt.
Directions
Here is how you make cabbage pudding:
Shred your cabbage and then blend it in a mixer with some water until it becomes smooth.
Remove the excess water from the cabbage, but leave some moisture in, as it will be important for the pudding.
Cut up onions, spring onions, chilli pepper, and sweet red pepper into small pieces. Set spring onions to the side.
Gather up the rest of the diced vegetables and pound them without adding any liquids until they turn into a thick paste.
Cut up the chicken fillet into smaller pieces and put it in a blender, along with the cabbage mix. Blend them until they form a thick paste.
Pour the paste in a bowl, add palm oil, spring onions, crayfish, the vegetable paste you made previously, salt, and seasonings.
Add the raw eggs to the mix and whisk the whole thing together until it becomes smooth.
Put the paste into your dish of choice (preferably small bread tins), but avoid plastic.
Add the boiled eggs and grilled fish. Do not be afraid to fill the dish to the brim, as the cabbage will not rise as beans would.
Cover the dish with aluminium foil and cook in the steamer for 40 minutes (give or take).
Your cabbage pudding (keto moi moi) is ready to be served!
Fish moi moi
If you are not a big fan of cabbage, but you still do not want to use beans, how about some fish moi moi?
Ingredients
Here is what you will need:
One smoked mackerel/kote fish;
One cayenne pepper;
One bell pepper;
Two eggs;
Two tablespoons of palm oil;
Two tablespoons of onions;
One tablespoon of crayfish;
A seasoning cube;
Pinch of ginger;
Salt to taste.
Directions
Wash your fish, remove the bones, and tear it into small pieces.
Put the shredded fish in the blender, add the rest of the ingredients, and blend until smooth.
Place the paste into moi moi cups or any other appropriate dish of your choice.
Cook the fish moi moi in a steamer for 20 minutes, and it should be ready to be consumed!
Okro soup (keto recipe)
You might not know this, but your favourite Okro soup fits perfectly into the keto diet.
Ingredients
If you want to make some Okro soup, you will need:
400 grams of nicely chopped Okro;
250 grams of fresh shrimp;
500 grams of stockfish;
One scotch bonnet pepper (or three yellow chili peppers);
Two bell peppers (red, tatashe);
A cup of palm oil;
A cup of fresh crayfish;
Three cups of nicely chopped Ugu (pumpkin leaves)/spinach;
Iru;
Two spoons of ogbono;
Salt and seasonings to taste.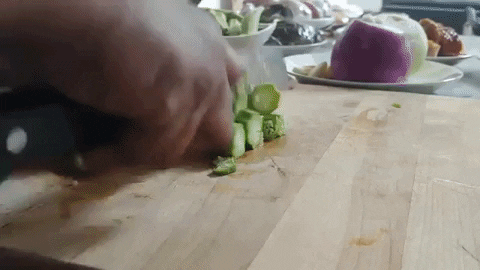 Directions
Blend the pepper and crayfish together. Set aside.
Season the fish and shrimp, and boil them until they get tender.
Add three more cups of water to the meat and bring it all to a boil.
Add the palm oil, blended peppers, crayfish, and okro. Boil for five minutes.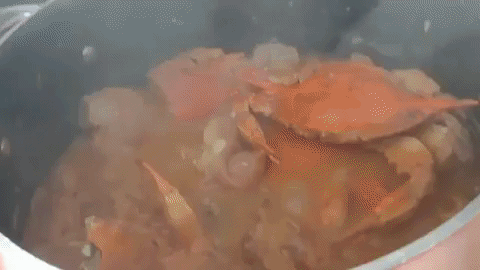 Add iru and ogbono to the pot and stir.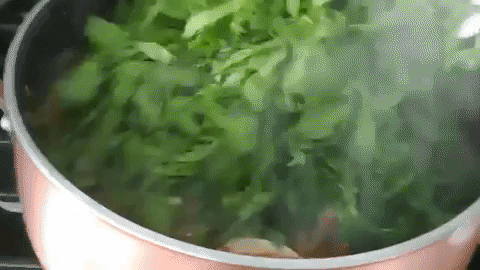 Then, add your spinach/ugu and leave to simmer without the lid for about two minutes until your soup is ready.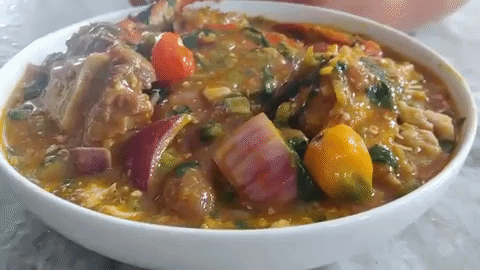 Butternut squash porridge
This is a healthier alternative to your usual yam porridge. Butternut squash porridge has less sugar, carbs, and calories, making it perfect for the keto diet.
Ingredients
For this recipe, you are going to be using:
One medium-sized butternut squash;
One cayenne pepper;
1/2 bell pepper;
1/2 red onion;
150 grams of green vegetables of your choice;
One smoked fish;
One cup of prawns;
Ground crayfish;
Three tablespoons of palm oil;
Seasonings and salt to taste.
Directions
Peel your butternut squash, remove the seeds, and cut it up into cubes (about 2-3 cm).
Chop the peppers, onion, and your greens of choice.
Place a pot on the stove and pour the palm oil in it.
When the oil is sufficiently hot, add the onion and peppers. Fry them for two minutes.
When two minutes are up, add half a cup of water to the pot.
Put the butternut squash cubes in the pot and stir them. Then, add another half cup of water.
Add half of the ground crayfish, seasonings, and salt. Stir the pot's contents, put the lid on, and leave it all to cook for about ten minutes on medium heat.
Check on the pot from time to time to make sure that nothing is burning. If things get too heated, add some more water to the pot.
After ten minutes, add the fish and prawns. Then, add some of the blanched greens of choice, and stir it. Cover the pot again and leave it on low heat for two minutes.
When time is up, serve the dish immediately.
Almond puff puff buns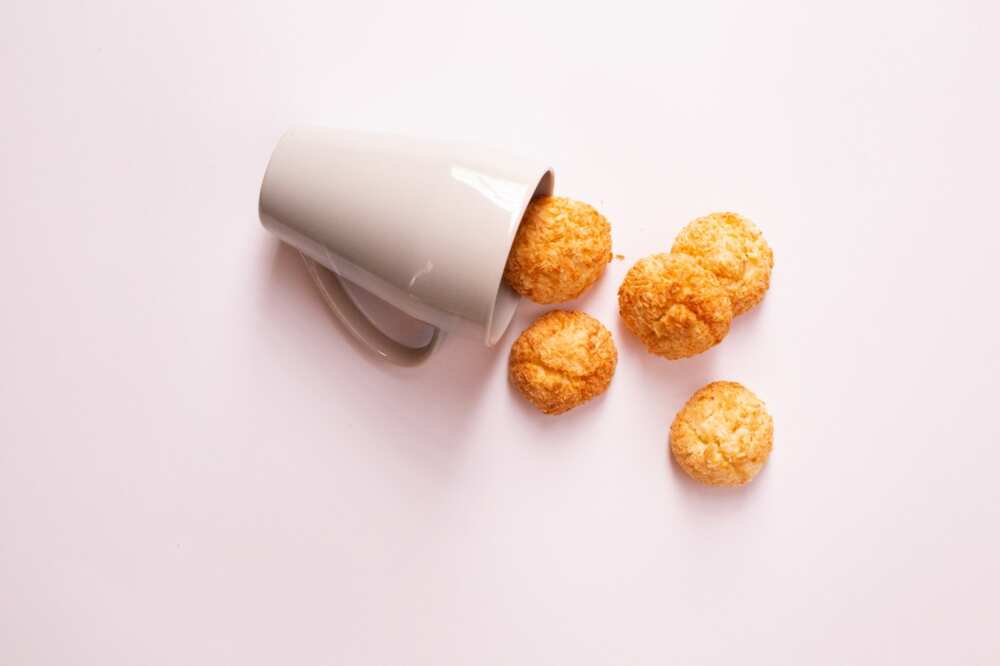 Here is the keto almond puff puff recipe.
Ingredients
To make these buns, you will need:
Two tablespoons of melted butter
Two eggs
Two cups of almond flour
One teaspoon of baking powder
Sweetener
Several drops of vanilla extract;
Pinch of nutmeg and cinnamon
Pinch of salt
Coconut oil for frying
Directions
Mix the almond flour with water.
Put the almond dough in a bowl and add all of the ingredients (apart from the oil).
Knead the dough well and mold it into medium-sized balls.
Heat the coconut oil and fry the balls in small batches until they are golden brown.
Set the ready puff puffs on some paper towels to remove the excess oil and eat when they are cool.
Which one of these Nigerian keto meals are you keen on trying? Let us know in the comment section below.
Source: Legit.ng