- Banky W recently aired his views on Chimamanda Ngozi Adichie's statements on chivalry and feminism
- The musician said Chimamanda's views are a little ridiculous
- He also added that everyone should be able to choose how they should be identified
Legit.ng had earlier reported that popular author and speaker Chimamanda Ngozi Adichie while speaking in a recent interview made her thoughts known about chivalry and feminism.
She said: "I think gestures like holding the door shouldn't be gender-based. I think it's a lovely thing to hold the door but we should hold the door for everyone. Like, I hold the door for men and for women. And so I think the idea of someone holding the door for a woman because she's a woman… I have trouble with it.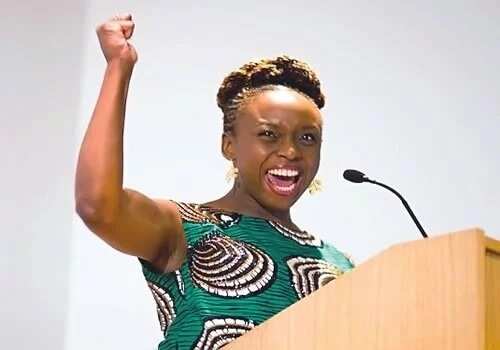 I'm quite happy for people to hold the door for me. But I'm like, hope they're not doing it because of this sort of idea of chivalry. Because chivalry is really about the idea that women are somehow weak and need protecting. But we know that really, there are many women who are stronger than men."
READ ALSO: EXPLAINED: The hidden messages in This Is Nigeria video by Falz
As expected, her comments have elicited responses from a large number on Nigerians. One person who has aired his views on Chimamanda's statement is musician Banky W.
He said: "Chivalry is done not because women are a weaker s*x, but because some of us want to be gentlemanly and romantic. Apparently, this is not ok to her, but to me, this is just reaching. I'm sorry but this is now getting a little ridiculous. To each his/her own, I guess. Ugh."
See his other post below:
PAY ATTENTION: Install our latest app for Android and read the best news about Nigeria
Falz - This Is Nigeria: 9 Hidden Messages | Legit.ng TV