Obafemi Martins net worth 2020
A lot of Nigerian footballers are quite wealthy individuals. Today, we are going to tell you about Obafemi Martins net worth, as he is one of the richest football players in Nigeria.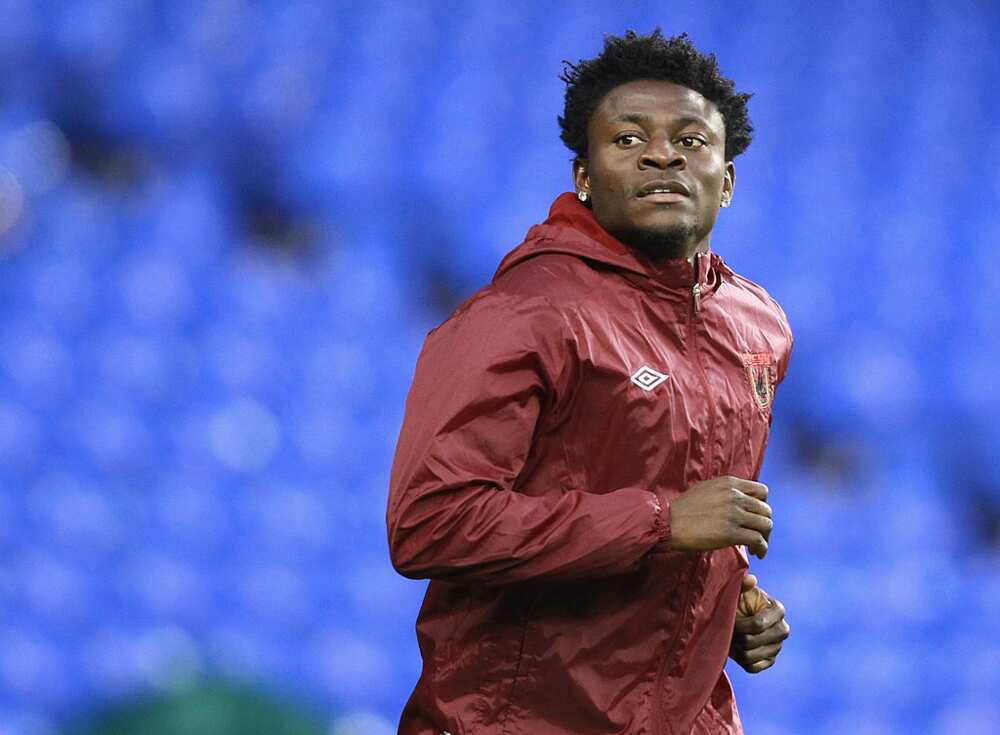 If you are not a big fan of football, chances are, you do not know who Obafemi Martins is, so let us tell you a little bit about him before we talk about his net worth and wealth. Obafemi Akinwunmi Martins is a Lagos-born Nigerian football player who has been involved in professional football for almost two decades.
During this time, he has played for numerous top-division clubs all across Europe. On 18 February 2016, Martins was signed to Chinese Super League side Shanghai Shenhua. In September 2020, Martins joined Chinese Super League club Wuhan Zall on a one-year deal after his Shanghai Shenhua contract was terminated.
Over the years, the footballer has played for different top dog teams, so it is not surprising that he has managed to become one of the richest football players in Nigeria. Let's talk about his wealth and net worth in more detail.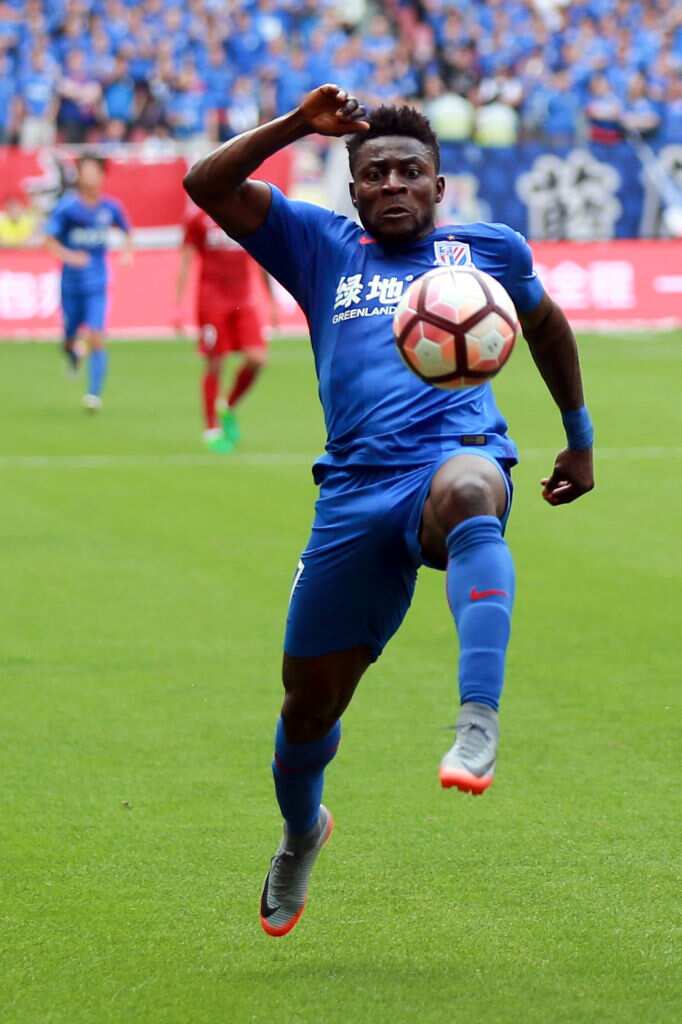 Obafemi Martins net worth
According to Celebrity Net Worth, Obafemi Martins is worth $25 million. He has managed to earn this huge amount of money through playing for various football clubs, such as Ebedei, Reggiana, Inter Milan, New Castle United, VfL Wolfsburg, Rubin Kazan, Birmingham City, Levante, the Seattle Sounders F.C., and Shanghai Shenhua. Obafemi has also played for the Nigerian national team.
In 2017, Finance Football named Obafemi among the top 20 highest plaid players in China for that year. The Nigerian ranked twentieth with a salary of €5.8 million per year.
Shanghai Shenhua marquee signing Carloz Tevez ranked first with a pay packet of 37.5 million Euros a year. Brazilian midfielder Oscar was second with an annual salary of 24.4 million euros, followed by Shanghai SIPG teammate Hulk who pocketed €20 million per season.
According to tranfer markt, Obafemi's current market value is €350 thousand, and his highest market value was €16 million, and this was on May 3, 2007.
As a popular footballer, Martins also has some lots of endorsements in Nigeria that fetches him a huge amount of money.
What about Obafemi Martins wages?
Obafemi Martins salary
Before leaving Seattle Sounders F.C to join Shanghai Shenhua on a transfer fee of $2,000,000, Obafemi was the highest ever paid player for Seattle Sounders and was the fifth highest-paid player in the US Major League, earning $1,600,000, $1,620,000, and $2,400,000, consecutively for three years.
His annual salary at the Chinese club Shanghai Shenhua was $6.6 million (N2.5 billion).
Obafemi Martins house
Martins owns two mansions, one located at VGC, Lekki, Lagos valued at N500 Million, and another in Como, Italy valued at N800 Million.
Obafemi Martins cars
Some of the luxury cars in Obafemi Martins' car collection are:
Bentley Bentayga (N71 million): The Bentley comes with a 6L dual-turbo W-12 engine which as a top speed of 187 mph and can accelerates from 0-60 mph in just 4secs.
Lamborghini Aventador (N162 million): This one is sleek and crazy fast and every classy guy like Obafemi should own one.
Mercedes Benz SLR McLaren (N250 million): This machine is similar to that owned by Femi Otedola and comes with a 5.4 liter M155 SLR V8 engine that supplies about 617 hp and 720 Nm torque. The supercar's engine weighs as much as 232 kg but still, the car performs creditably well, accelerating from (0-97) km/h in just 3.4 seconds.
Mercedes Benz G-Class (N106 million): This beast comes with a 4.0 Liter V8 engine that supplies as much as 577 hp using its 9-speed automatic transmission. It easily accelerates from (0-100) km/h in about 4.5 seconds and can reach an electronically limited speed of speed of 220 km/h.
Ferrari Spider (N110 million)
Apart from his impressive fleet of cars, Martins owns an Iguana 31 Expedition Luxury Yacht which costs over N170 Million. Acknowledging this purchase, Iguana, the manufacturer of the luxury yacht, gave a shout out to Obafemi on their Instagram handle.
From this breakdown of Obafemi Martins net worth, one can conclude that athletic prowess, talent, and hard work can really get you far. Obafemi Martins has managed to gone from playing the streets of his hometown to playing for some of the biggest football teams across the world and earning a lot of money in the process.
READ ALSO: Obafemi Martins biography: age, partner, salary, net worth
Earlier, Legit.ng had taken a look into the life of Nigerian football player Obafemi Martins, a successful footballer whose speed, tenacity, and prowess on the pitch have made him reputable.
He has played for several clubs such as Newcastle, Inter Milan, and Seattle Sounders FC., and has managed to make tremendous achievements in the sporting industry.
Source: Legit