The idea of what a wife or husband should be varies, depending on what someone desires. People keep throwing the word 'wife material and husband material' around, but what does it truly mean?
Even though the definition varies depending on the opposite gender, the general idea of a wife material is someone who knows how to cook and takes care of children which just means a homemaker, while husband material is someone who can cater for his family.
A Nigerian lady who disagrees with the general idea of what a wife material means has come out to declare that she is not a wife material. The lady identified as Angela Nwosu stated that she would not become what society wants her to be.
Nwosu who noted that she is not a feminist, said she is a firm believer in team effort as couples. She explained that the only way a relationship can work is if you share responsibilities.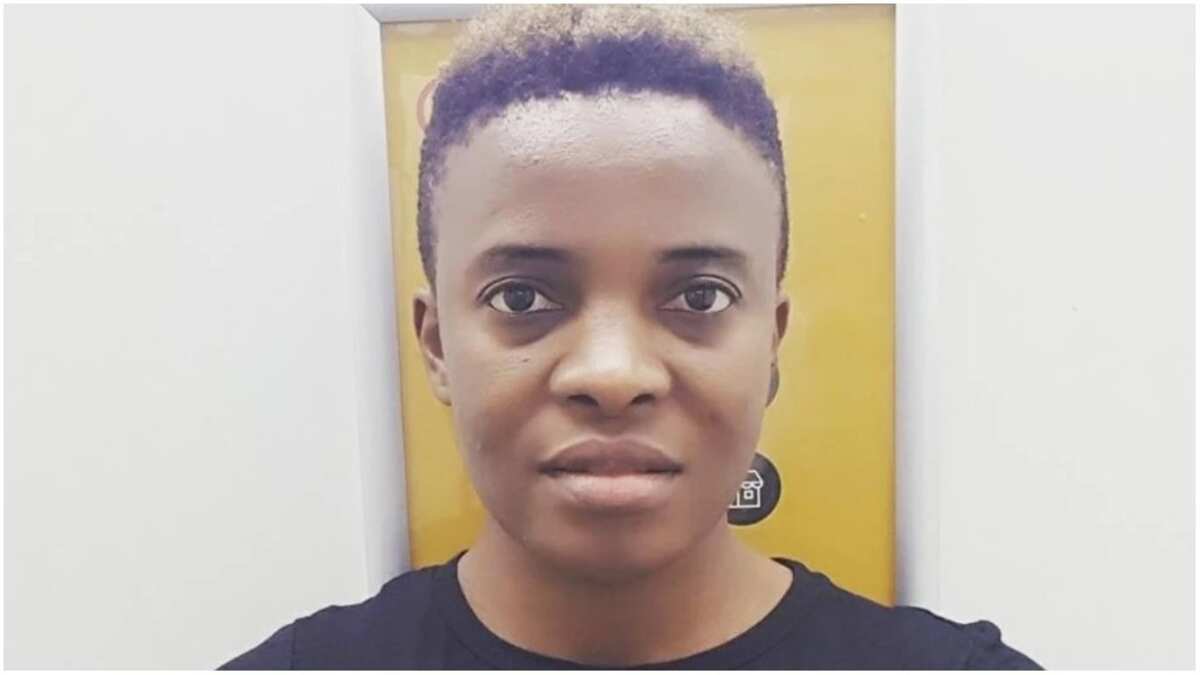 READ ALSO: 16-year-old girl reportedly gets pregnant in Lagos
She expressed that she would not become her husband's mother or his slave. She also added that she doesn't have unrealistic expectations.
According to her, she decided to share her opinion because she doesn't understand why people tend to believe that certain set of qualities are desirable for marriage to work.
PAY ATTENTION: Get the Latest Nigerian News on Legit.ng News
Nwosu also addressed her future husband, stating that she would be his best friend, support system and his partner in crime but she would not become his mother or a babysitter.
She also shared photos of herself smoking shisha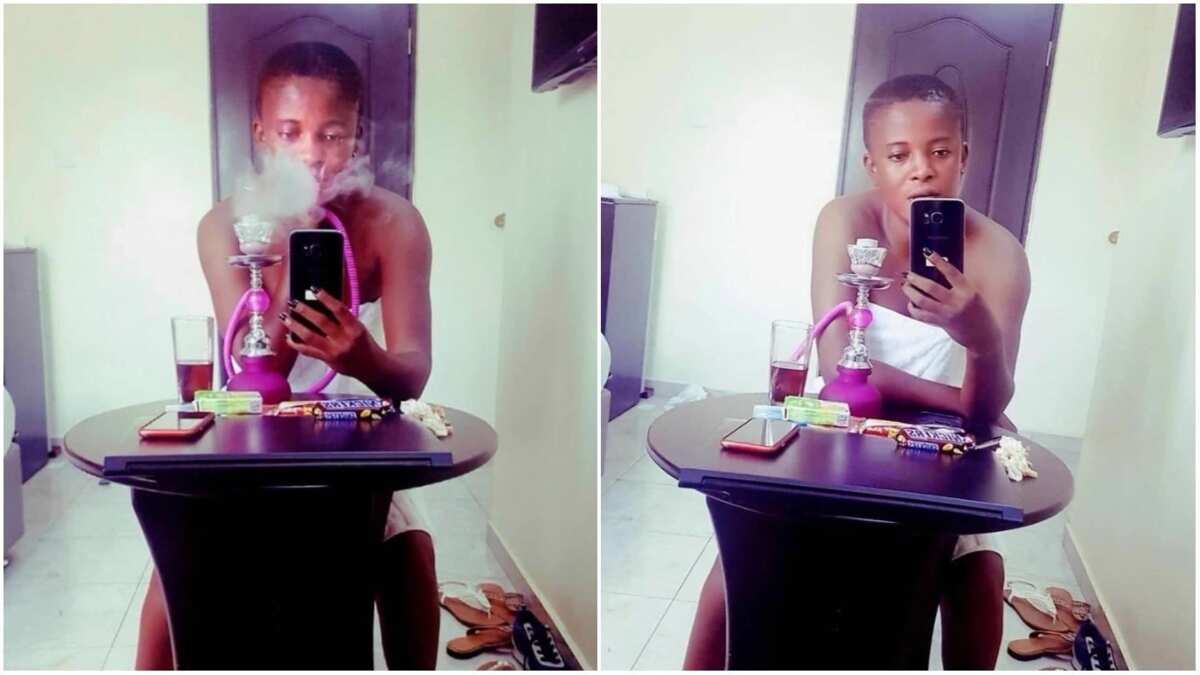 PAY ATTENTION: Get the hottest gist on Naija Uncensored Facebook Group
Read post below:
"I am not a Wife Material!
All of the pictures I've seen on social media depicting wife material are of women cooking alone, doing all of the cleaning and doing their "womanly duties." Don't get me wrong, there are two different roles in relationships that one partner will be better at than the other. Me, proudly smoking shisha and not afraid to post it on a platform as big as Facebook, shows that I am not a wife material, I hate that word, with reckless abandon. Girls are forming and pretending, not being themselves, all to be termed a wife material and land a husband living their lives just to please the society and painfully, publicly stand on a morality higher ground, while doing terrible things in secret. The only way I survive on earth is being myself and not what society wants me to be, na only me waka come.
And yes, the shisha pot belongs to me.
No, I am not married and no, I am not a feminist, but I'm a firm believer that relationships are a team effort. To make a relationship work, responsibilities of the household must be shared. I'm all for cooking and burning down the house together. This is the 21st century and there are so many more opportunities for men and women than there have been in the past.
Like I said, I'm not a wife material. If I ever get married, I'm not turning into your slave just to be 'a perfect wife material' I'm not your mother, nor will I ever be. I'd much rather call in a pizza and watch movies than slave over a meal that requires 3 hours of my time to prepare. If your friends are over to hang out with you and watch the game, I'd rather be sitting on the couch yelling at the T.V. too, than catering to you and your friends. I also won't expect you to be the only one supporting our family. I'm not broke and Amadioha isn't taking care of me for nothing, ighotago?
I'm not your typical girl or typical girlfriend, I am extremely different and I definitely won't be your typical wife. I won't wake you up with the smell of breakfast, because chances are, if it's a weekend, I'm sleeping until 12pm. I will probably burn at least one piece of food every time I cook for you and then proceed to tell you we're going to eat out and do shisha afterwards. For your birthday , I'd rather buy you Play Station 4 that we can play together, than buying or making you something more sentimental. When you wake up next to me, you won't see Sleeping Beauty. You'll see that my mouth will be dry of no lipstick from the previous day, you will always see my spots clearly, my eyes will be partially open and my hair will look like ike okuko.
I don't have unrealistic expectations for a husband to be "hubby material," and I don't want someone to have unrealistic expectations of me to be "wife material." I know that people have their faults and it's hard to live with someone no matter how much you love them. I don't expect my future spouse to have to pay for everything we have just like I hope he doesn't expect me to cater to his every need.
Who makes these rules anyway? These rules for what is wife or husband material and what is not? I'm not even "feminizing" here, just wondering why we tend to subscribe to the notion that a certain set of qualities are desirable for marriage. That a girl doing shisha is wayward, an ashawo and a disgrace to womanhood, therefore, will never get married ‍♀️ There's a statement my mother says "as our faces are different, so also are our needs different". What Mr Okoli requires in a wife may be completely different from what Mr Okonkwo wants and for Miss Angie and Miss Doris, their list of requirements will also differ by a sharp margin.
Dear future husband,
I will be your best friend, your support system, your spouse, your partner in crime but more importantly your ashawo. I won't be your second mother or your babysitter. And we definitely won't just exist in the same house. We will be 50+ years old and still be attending concerts, watching Boondocks, while drinking cheap wine and taking spontaneous trips to the beach.
Udo!"
I got married as teenager when I lost my parents - on Legit.ng TV