Kajuru castle Kaduna history
Kajuru castle Kaduna history is not as fairy-tale as you could think. It is called the castle, but basically, this is a luxury villa in Kaduna state, situated nearby Kajuru village. When we said "castle history," we do not mean that is very ancient or whatever. Do not expect to hear stories about medieval knights from Europe or Arabian-African countries. It was built at the end of the twentieth century by one German immigrant, who used to live in Kajuru village for years. However, we have what to tell you about this place.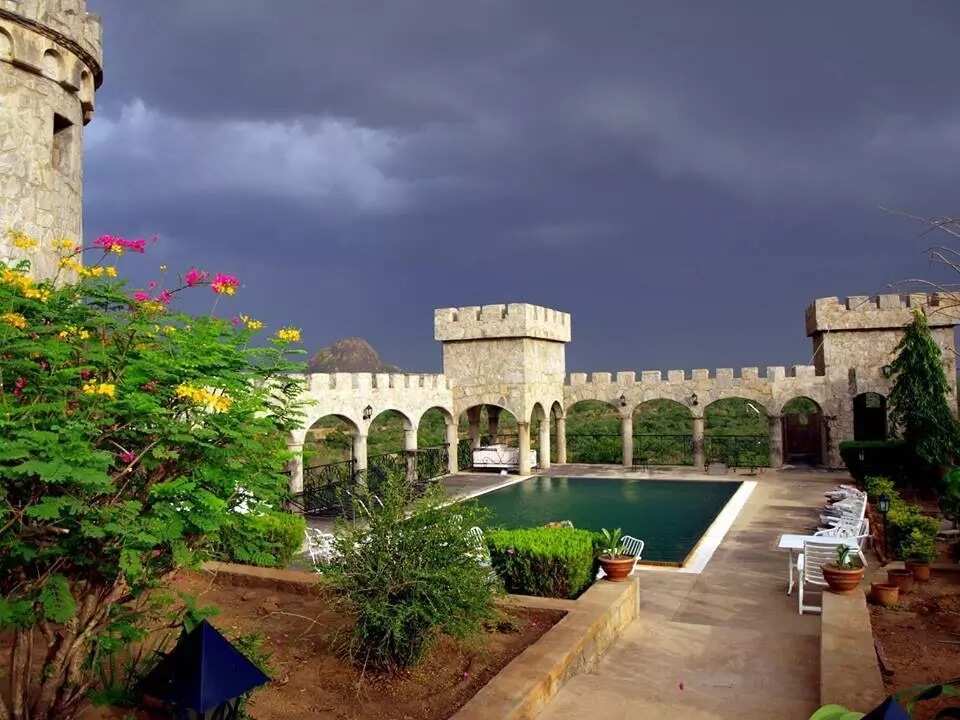 Kajuru castle: location, history, and architecture
Kajuru castle is situated on the outskirts of Kajuru village, 40 kilometers away from Kaduna, the state capital city. This is a very peaceful and comfortable place to live and rest.
Kajuru castle is one of the most beautiful places in Nigeria. This is true for both: the castle and the territory around. The Kajuru castle is located on the highland and the landscape around it is breathtaking. The villa is comfortably situated between rocky formations. From the point of castles dislocation, you will open the fascinating view on Kajuru village.
The Kajuru castle was built between 1978 and 1983 by the German citizen, who migrated to Nigeria years before. The first stone was set up in 1978, and the building has been continued for next five years. However, for visitors, it was open just in 1989, but it was still hard to get into the Kajuru castle.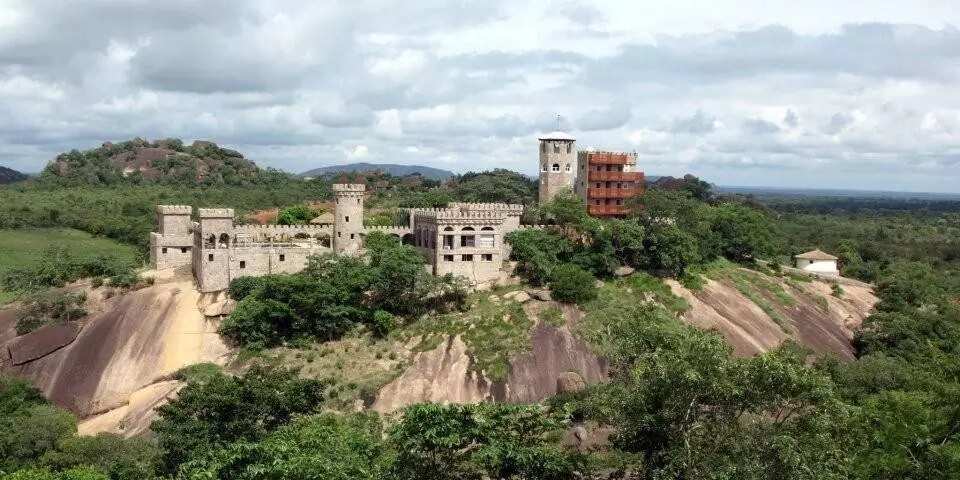 There are a lot of legends around this masterpiece as well as about the place where it is situated. One of them tells that very long ago this was a place where shamans were doing rituals to communicate with gods. This means that this place is exceptional and it has good energy. We don't know if it is true, but people who have visited the Kajuru castle in Nigeria are usually told that they feel some relief and like they were resting for a long time.
It is one of the most popular places to visit in Nigeria as a tourist. The reason is straightforward. The architecture of the castle is very European; even though it could be called German. It has towers and a dungeon in the center. Despite the fact it was built in the twentieth century it looks pretty old. In the central building of the castle (dungeon), there is a big "knight's hall" and a landlords (masters) residence. The interior of every room is unique. It usually makes you think that you appear in Germany. There are a lot of medieval weapons (basically they are high-quality replicas of real models).
Moreover, the inside-wall design also brings your mind to the Medieval and Germany. The spirit of the whole country and epoch is displayed here. One more thing should be mentioned; the Kajuru castle is surrounded by a moat as a real castle. There is only one gate to enter and exit the castle. And here is a very interesting fact: there are real crocodiles in the moat to protect this villa. Probably, there is no sense in guards with such unique custodians right under your knees.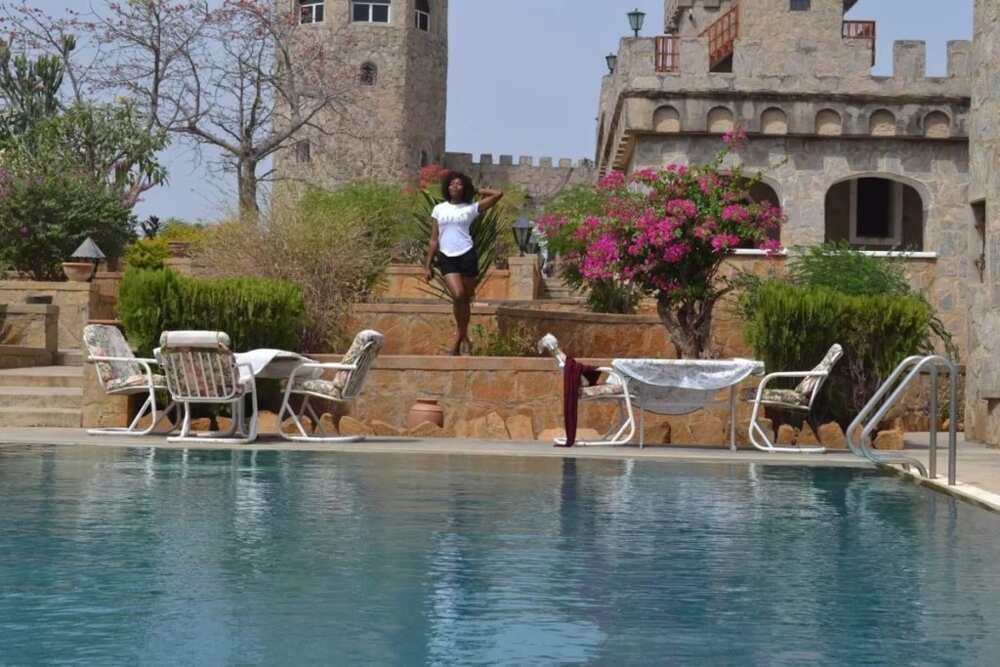 READ ALSO: Schengen visa application in Nigeria: form, requirements & fees
How to get inside and what to wait for
As Kajuru castle in Kaduna was built by German immigrant – he is an owner of this luxury villa, but there is no official information about this these days. There are only gossips around this fact, but the most often told is that the first owner and the man whose initiative was to build this villa in Kajuru was deported from Nigeria long ago and nowadays the owner is German woman. Probably, she is one of that man's inheritors. To get inside the Kajuru castle, you need to book the castle for a date you want, pay a deposit and get permission from the German woman.
As for the payment, the sum is pretty impressive, but it worth it. To book a luxury villa hotel for a day you need to spend from 260,000 NGN up to 570,000 NGN basing on what program you will choose. However, no money worth the imaginations and memories it will bring you.
It could accommodate 12 people in numerous rooms inside the dungeon and towers and up to 150 guests for some occasion. There are also a lot of facilities for the rest:
barbecues;
a big swimming pool;
Finnish sauna;
three modern kitchens;
billiards;
a gym in the basement;
spectators point on every tower and the wall;
pavilions for dinner;
and so on.
One of the visitors, Jemi Mahana from Abuja, said about Kajuru castle the next: "I found this place on the Internet. If you are looking for a unique place to spend your honeymoon - this is it. I contacted them by e-mail, and we booked the castle for a week (it was a first such an experience for my husband and me) they made special programs for us every day.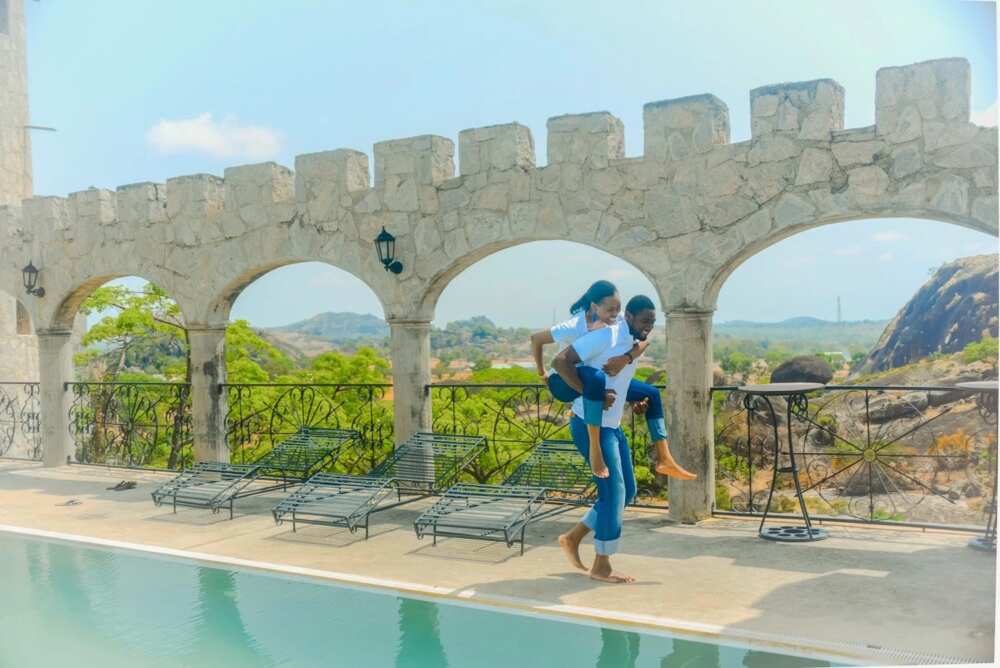 It's breathtaking, and I could not believe that such beauty exists in Nigeria I am glad that I did not agree to travel abroad and I will visit the castle again for a holiday with friends! It's an ideal setting with beautiful views and landscapes. They have a swimming pool, rooms and food cooked on request Even our photographer was thankful for the fact that we invited him here. All the staff was polite and friendly, and we were sad to leave. Our photos and rest were wonderful!"
Moreover, one of the proposals from castle holders is a "day like a lord." This is an "all inclusive" rest in the castle with maids and butlers, luxury dinner and medieval performance including a duel between knights and the process of creating the portrait of the noble guests. But be careful. People usually get used to good life very fast. The Kajuru castle in Kaduna state, Nigeria is a place the proverb says: "One look is worth a thousand words."
READ ALSO: Parapet designs for house in Nigeria
Source: Legit.ng