History of Sir Shina Peters and his amazing rise to fame
The Nigerian music industry has produced some of Africa's greatest musicians of all times. One of which is prolific Afro-Juju maestro, Sir Shina Peters.
When it comes to music, Nigeria has a rather selected group of genres that are predominant in most parts of the country. While rock, pop and house music dominates the European and American music industries, Juju, Afrobeats and its fusion, Afro-Juju are the baseline for any enjoyable song in Nigeria. Afro-Juju became very popular in the early 1990s with Sir Shina Peters becoming one of the most recognized advocate of the genre.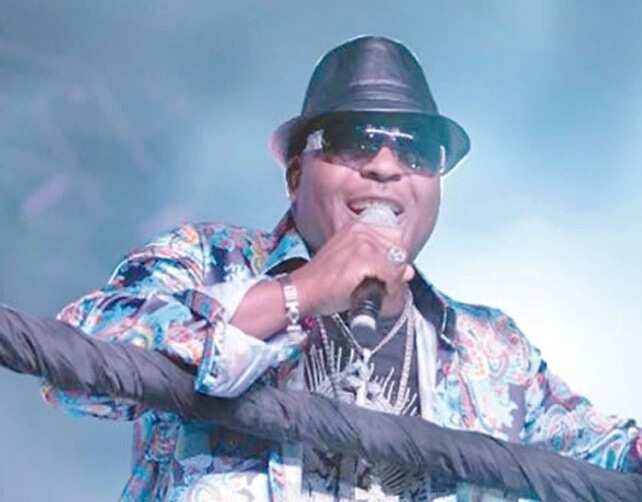 Up until today, Sir Shina Peters has continued to remain relevant after having created such a huge legacy for himself doing Afro-Juju. A celebrated man, Sir Shina's love and passion for music can more or less be described as an innate desire he was soon to develop on and consequently, master. His style of music offered a powerful fusion of juju, Afro-Beat, and intense Fuji-style percussion, leaving behind ecstatic fans every time he was done performing.
Background
Born on May 30 in 1958 as Oluwashina Akanbi Peters to Victoria Asake Peters and Emmanuel Adakun Peters, growing up for the music legend came with its challenges. With two siblings and their parents living in a one room apartment, things weren't exactly rosy for them and the prospects of having a proper education was not high. At the young age of 8, Sir Shina Peters told his parents that education was not for him. He decided to pursue his music career which as at that time, was already growing with him being the church choir leader who played the keyboard and organ well.
READ ALSO: How Mary Slessor became the white queen of Calabar
His love for music grew stronger as he grew older. Fascinated by the melodious art, Sir Shina created his own music band which he called Olushina and His Twelve Fantastic Brothers. While in this band, he soon learnt how to play the piano all by himself and shortly after, his luck began to change for the better.
Career
On his journey towards building his music career, he left his parents and became a houseboy to Chief Ebenezer Obey. Whenever, Ebenezer was not around, he would play his guitar. A spot to shine soon opened as the guitarist in Ebenezer's band, Prince Adekunle had an accident in 1980. In the audition that had 36 people hoping to be picked, Sir Peters was selected.
He soon became an integral band of the band and would later leave the band to join that of General Prince Adekunle's as a guitar player. Adekunle's band played in Lagos hotels such as Western Hotel, Palm Beach Hotel and Executive Hotel. When Adekunle was ill, Peters sometimes acted as lead singer. The band which was a famous band at this time received numerous requests, one of which led them to travel to the UK. It was there that Sir Shina Peters, at the young age of 12, was bestowed a title.
Contrary to popular belief that the title knightly title was a self-acclaimed one, Sir Shina Peters is actually a knight. At an event organised by the United Nigerian Cultural Organisation in collaboration with the British Chamber of Commerce and Industry, he was made a knight. In one of his interviews, he revealed that the reason for his the title bestowed on him was because they were amazed at how well he could play the guitar at such a tender age.
The would be the first of many trips he made abroad. However, being the first time he ever left the shores of Nigera, his mother was extremely proud of him and from the photo, you can see a crowd eager to take a photo with a young Sir Peters.
READ ALSO: How Agbani Darego became the first African to win the Miss World crown
Sir Shina Peters proved to be a man of determination as he was soon to leave General Adekunle's band to form Shina Adewale, a band with Juju Maestro Segun Adewale. However, the duo enjoyed a short music union as they soon split. Shina Peters, after releasing many albums with Segun Adewale through the 1980s, went on to form his own band, Sir Shina Peters & His International Stars.
The band soon released the first album Ace (Afro-Juju Series 1) and it turned out to be a record breaker pushing Sir Shina Peters into the limelight. The album which is a musical fusion between Juju and Afrobeat, went double platinum. Things only seemed to get better from there. He soon followed with his second album titled Shinamania and that too received massive love from his fans. This album only proved that Sir Shina and his band were definitely revolutionizing the Juju Music scene in Africa.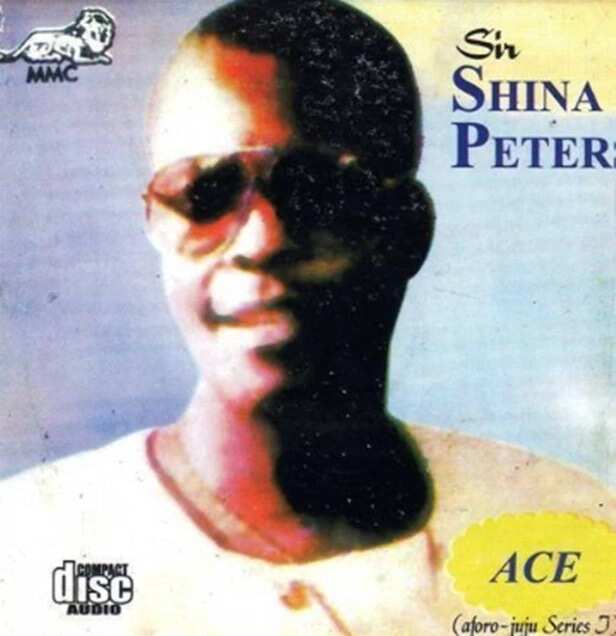 With a bubbling career and songs that connected with a lot of people, accolades soon began to pour in. He has received numerous awards and recognition for his exceptional prowess in the art of writing, composition, choreography and musical ability.
Now married with 3 children coupled with millions of his albums sold across the continents, Sir Shina Peters is still one of the most recognized and relevant musicians to ever grace the Nigerian music scene.
PAY ATTENTION: Get the Latest Nigerian News on Legit.ng News App
Inside Fela's massive house where he spent his last days on Legit.ng TV:
Source: Legit.ng