Meet 44-year-old woman who has a husband, a fiance and 2 boyfriends
It might be weird but Polyamory works fine for certain people who find dating different people at same time enjoyable.
A 44-year-old lady has narrated what it is to be in a polyamorous relationship with four men, which she said is quite healthy and fun.
The 44-year-old Mary from Chorlton has a husband, Tim, 43, a fiance, John, 53, and two boyfriends, Michael, 63, and James, 73.
In an interview with The Sun Uk, Mary disclosed she lives with her husband Tim and her fiance John in the same apartment, while the two boyfriends lives separately across the street.
READ ALSO: Couple married for 63 years dies minutes apart
According to Mary she has always wanted to have more than one boyfriend since she was 29 after her first marriage failed.
Adding that people find her kind of relationship weird and many women feel threatened by her as they assume she will snatch their husbands.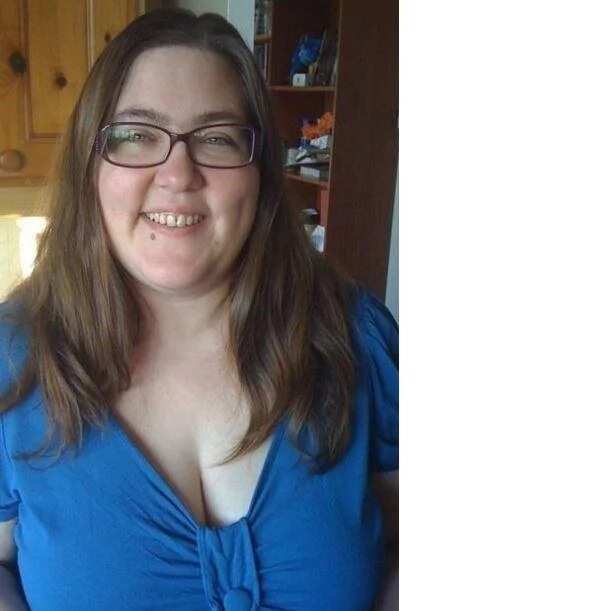 She said: "I was brought up in quite a traditional home. Having more than one partner never crossed my mind. In my twenties I got married and settled down in Chorlton fully intending to be with my husband for life.
I did sometimes have feelings for other people, but I felt guilty about doing so and just took it as a sign that I didn't love my husband enough. When the marriage didn't work out, I met someone else, and started a monogamous relationship with him.
The idea that loving more than one person might not make me a terrible human being only dawned on me when, at a pub, I bumped into a person who had more than one partner. I was quite shocked, and curious about how it all worked for them.
My partner was with me when I met the polyamorous person, and he was curious about it too. At the time neither of us considered it for ourselves, but I think the seed had been planted.
She said that a couple of years later, in 2003, she posed the idea of an open relationship.
I was interested to explore the possibility of allowing myself to love more than one person. I think for him it was more about the thought of more than one sexual partner. We were both curious to see how it could work for us.
I took to it immediately. I quickly realized that I had been 'wired up' this way probably all my life - loving more than one person now seems like the most natural thing in the world to me and I can't imagine being any other way.
READ ALSO: Nigerian man shares happy photos with pregnant wife
For me, it is all about love. Of course, some of my relationships have been sexual, but sex is not the driving force for me.
I am no longer with the partner that I first explored polyamory with, though he and I remain close friends, and he has continued to be polyamorous.
I married one of the people I first dated polyamorously. My husband, Tim, who is 43, and I got together in 2004 and were married in 2013 at Manchester Museum under the Tyrannosaurus Rex.
I have a partner, John, 53, who I have been with since 2011, and who I am planning to 'marry' this year. We can't legally marry, but we are having a full wedding-style commitment ceremony at Chorlton Unitarian church in May.
John has been living with me and my husband in our house in Chorlton since 2015.
He has a flat a few streets away from my house and I usually stay over at his place once or twice a week, and sometimes he stays at mine. Michael spent Christmas with us and we had a really special day together.
Last but not least, I am with James, 73, who I bonded with while watching football games in the pub together in 2015. My husband and John have no interest in football, so it is nice to have someone to share that interest with.
My husband Tim and I share an enthusiasm for environmentalism and all that entails, like electric cars, and veganism. With my fiance John I enjoy watching science-fiction and we go to church together.
With Michael, I like to watch and support him playing for his local darts team at the Royal Oak, and we go to karaoke nights - which is possibly more embarrassing than admitting to polyamory!
I suppose in many ways it is no different from living in a shared house with a group of friends, or family. All the usual things about whose turn it is to wash up etc.
They have something in common in that they both love me of course, and friends joke that I need two of them to keep me in-line.
Like in any relationship, insecurities can arise. Though in some ways there is less jealousy perhaps - no fear that a partner might cheat on me because why lie about it when having another partner is allowed anyway? Sometimes there might be a fear that a new partner is 'better' in some way than a current one, but good communication and offering reassurances allows that to be dealt with.
I have been called a slapper or a slag. I think that negativity mostly arises because I am doing something a bit different and sometimes that can make people feel uncomfortable.
I have had women assume that I am a 'man-eater' and will try to seduce their husband - to be honest that just makes me laugh. I have also been told that what I do is 'against God's law', though in fact there are many instances of multiple marriages in religious texts, and there are denominations of both Christianity and Islam that allow multiple marriages.
PAY ATTENTION: Get best news on Nigeria's #1 news app
Mostly though, people are open to my lifestyle - they can see that I am honest with my partners and that we are all happy, so they see it as no-ones business but ours.
hope that my being open about it with friends, will help people understand polyamory better.
Maybe this will mean that there will be less judgement from strangers in the future, just as homosexuality and transexuality have become more accepted in society as people have been more aware of them."
Can you marry an older lady or a younger man? - on Legit.ng TV
Source: Legit.ng