It would be difficult to talk about 2019 without a sense of foreboding - Kukah expresses doubt
- Some prominent Nigerians have expressed concerns over the upcoming 2019 general elections
- One of such persons is the Catholic bishop of Sokoto diocese, Matthew Kukah
- The respected Catholic bishop is of the opinion that the federal government should double its efforts in securing Nigerians
Catholic bishop of Sokoto diocese, Matthew Kukah, says it will be difficult for Nigeria to have a peaceful 2019 election. He said it would be a miracle if the country pulls through the elections successfully.
The respected clergy said this in an interview published in the April edition of The Africa Report magazine.
His words: "It will be one of the greatest miracles if we pull through the election successfully. I do not see how we are going to conduct these elections if nothing urgent is done to increase a sense of national cohesion."
According to him, there is heightened tension in virtually all states in the country, which would make it difficult for a peaceful election to be achieved.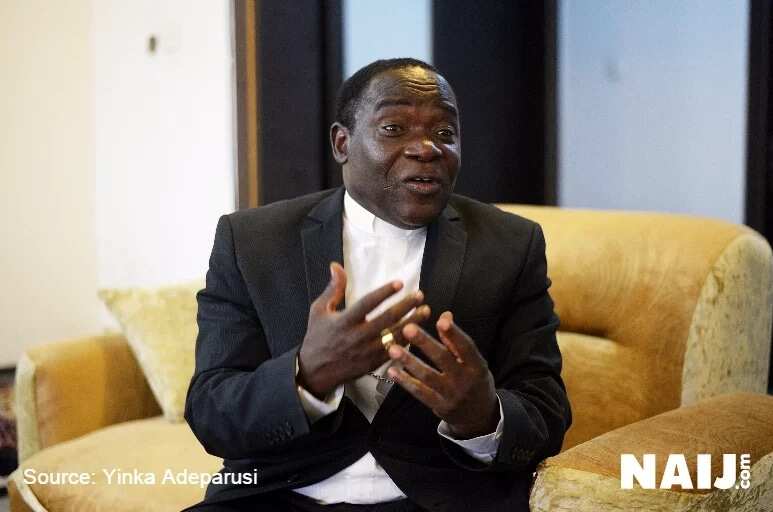 READ ALSO: Buhari won't have bandwagon effect in 2019 - SDP chieftain
"It would be difficult to find out single state where you do not have tension that could boil over. If you multiply this by the number of states in Nigeria and the little sense of urgency, it would be difficult to talk about 2019 without a sense of foreboding.
"I have never felt this way. I prayerfully hope the government will wake up to appreciating how bitter people feel," he said.
He also said the Independent National Electoral Commission (INEC) has to do an "extraordinary work" to convince Nigerians of its readiness to be neutral during the general election.
Meanwhile, a member of Federal House of Representatives, Honourable Danlami Mohammed Kurfi, has predicted that President Buhari will win the 2019 presidential election, should his party All Progressives Congress (APC), field him during the election.
Speaking with some journalists in Katsina on Saturday, March 31, Kurfi who represents Dutsin-ma/Kurfi Federal Constituency in the state on the platform of the APC said from all calculations, the president is the only capable candidate standing for the 2019 presidential election who no one can defeat.
READ ALSO: President Buhari will defeat Obasanjo, other ex-generals - Aide
Lagosians groan as President Buhari's visit grounds activities on Legit.ng TV
Source: Legit.ng