How to register for GTB online banking
Internet banking has become widespread these days. It is a quick and convenient method of paying for goods, checking out your financial balance, and using different online services offered by your bank. Anyone who is already a client or planning to join the financial network of Guaranty Trust Bank has to learn how to register for GTB online banking and fall in love with this easy service available 24/7.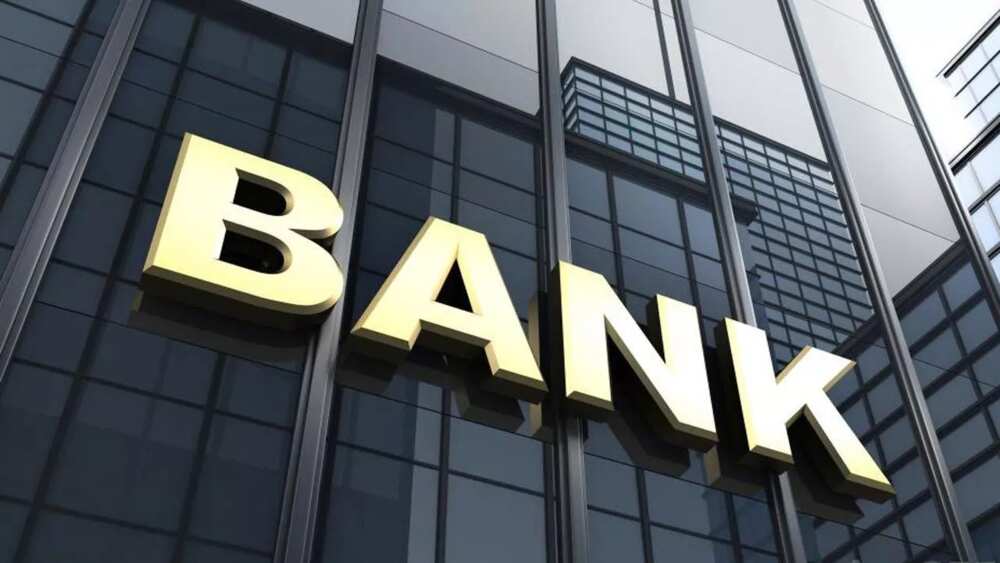 GTBank
It is a widespread, well-known title of Guaranty Trust Bank. Many Nigerians are already using its services, along with GTBank internet banking.
It is also possible to open an account with GTBank online. This is a necessary step if you wish to make online transactions, pay for goods and services, use the organization's site and never have to spend time on physical visits of your local Guaranty Trust Bank offices.
To proceed with GTBank internet banking registration, you should be a client of this financial organization. In other words, owning a current account within this financial organization is must-have.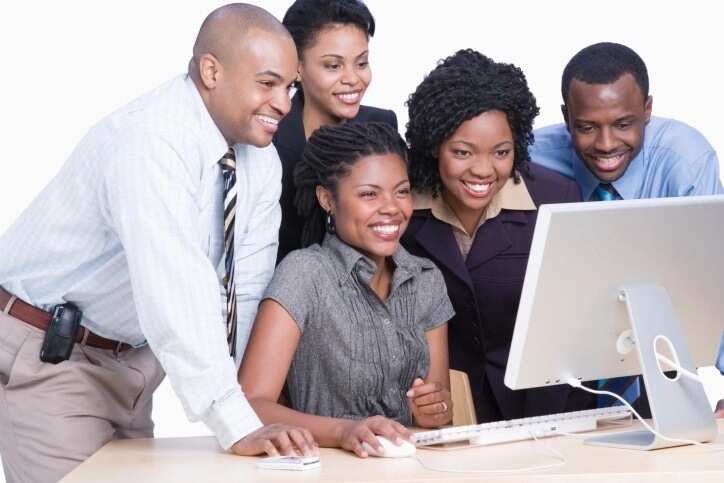 GTBank internet banking registration process
Go through these steps, and you will find that registration for an online banking account is extremely easy:
Step 1. Visit any local office of GTBank or open your favorite browser and type in this link http://www.gtbank.com/.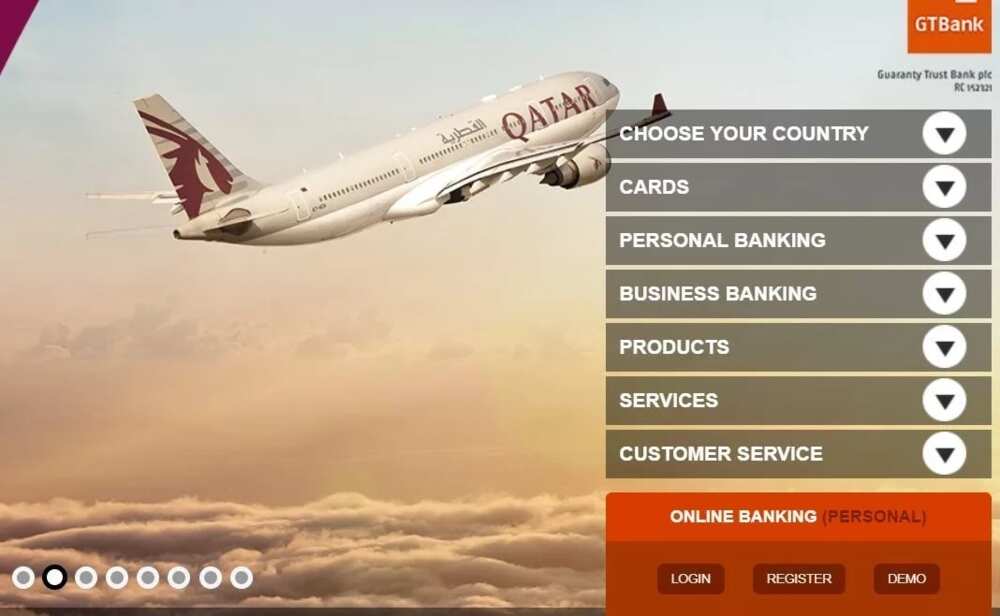 Step 2. The user-friendly 'Online banking personal' menu is present on the homepage. Click on the 'Register' feature that is located below.
Step 3. Every user is offered a short video that explains how to register for GTB online banking. It is optional.
READ ALSO: Best bank in Nigeria for savings account: top 5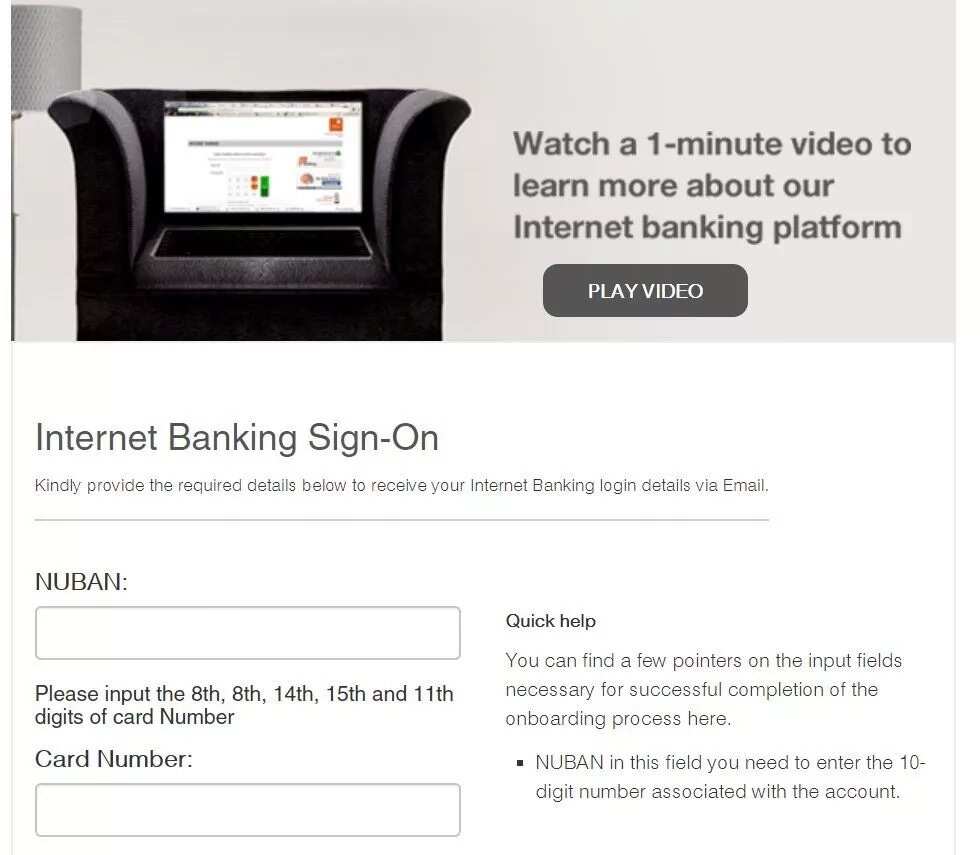 Step 4. Now it is time to find a special form you have to complete on the website. Or you can ask your bank representative from the office to give you this form, which you can fill out by hand. The form includes some questions such as your NUBAN account number, your bank card number, PIN code, and other information. There is also CAPTCHA you have to fill out before you can press 'Continue' and complete registration.
Step 5. Submit your form online or at the bank office. Some people think it is better to visit an office instead of providing your PIN online. This is fully up to you.
Step 6. If you choose online registration, you will receive your login details via your email. If you have gone to your nearest office, you should get your credentials right there or have them emailed to you after the bank approves your account.
Step 7. When you have your username and passcode, you can log in to your online account with Guaranty Trust Bank and start using all the internet services and benefits. You are also required to change your default passcode within 2 hours of getting account credentials for using all the options online.
P.S. If it happens that the new credentials haven't been emailed to you on time (even once online or physical registration at the bank's office has been completed), just use the following phone number *373*6*5# (it is necessary to dial it from the handset used during regular bank account registration), and your problems will be solved.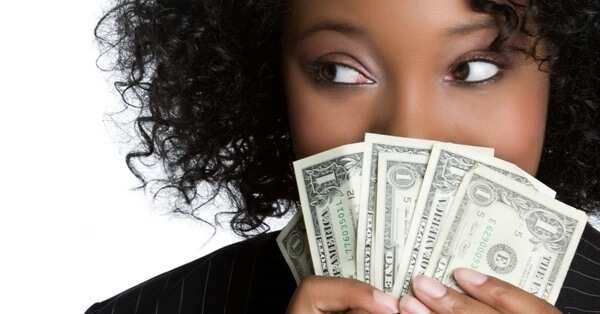 Advantages of GTB internet banking
You should make full use of all the benefits offered by modern online banking. The list of the advantages is pretty long, so we would provide a selection of the most interesting things you can enjoy:
Ability to access online banking day and night.
Simple access to bank account, details, services, all kinds of information.
Secured transactions via the Internet.
Ability to monitor your activities.
You can pay for everything using your online account, without leaving your home.
You can now use GTBank online, make transactions, check your bank account, pay for goods, etc.
READ ALSO: Using GTB Naira Mastercard abroad 2017-2018
Source: Legit.ng