Types of political parties in Nigeria and their functions
Nigeria is a culturally, politically and religiously diverse country. Today Nigeria has almost 30 officially registered parties and a multi-party system. This data is derived from INEC, an independent collegial body in charge of organization and conduction of elections. And moreover, the new types of political parties in Nigeria are appearing.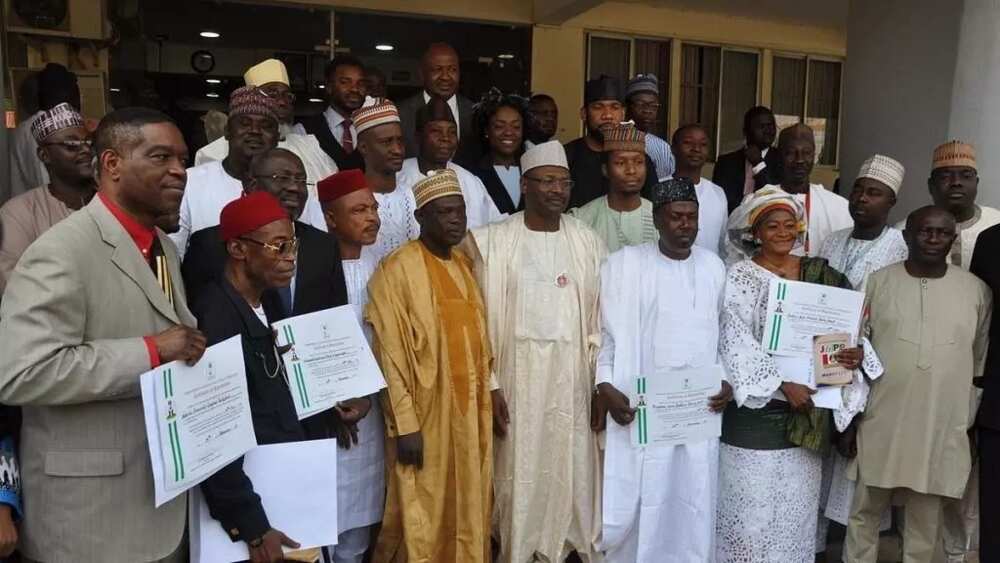 What is a political party?
The political parties occupy a special place in political life, serving as a mediator between citizens and a state. Let's deal with political party definition in more detail.
The political party is continuously operating organization, existing both at the national and local levels. The goal of this organization is a getting and exercise of power and striving to achieve a wide massive support.
READ ALSO: Our region lacks accountable leadership - Niger Delta youths
The political parties unit the most active representatives of social groups with similar political and ideological groups striving to state power.
How many political parties are in Nigeria?
There are two main political parties in Nigeria: Peoples Democratic Parties and All Progressive Congress. However, today, there are 28 political parties in the country apart from these parties:
The Social Democratic Party
Independent Democrats
African Peoples Alliance
Democratic People Party
Labour Part
Mega Progressive People Party
Unity Party of Nigeria
Democratic Peoples Progress
Kowa Party
New Nigeria People Party
Hope Democratic Party
United Progressive Party
African Democratic Congress
New Nigeria Peoples Party
National Conscience Party
Citizens Popular Party
Independent Democrats
Action Alliance
Accord
Advanced Congress of Democrats
United Democratic Party
Alliance Congress Party of Nigeria
All Progressive Grand Alliance
Fresh Democratic Party
People Party of Nigeria
People for Democratic Change
Advanced People Democratic Alliance
Peoples Democratic Movement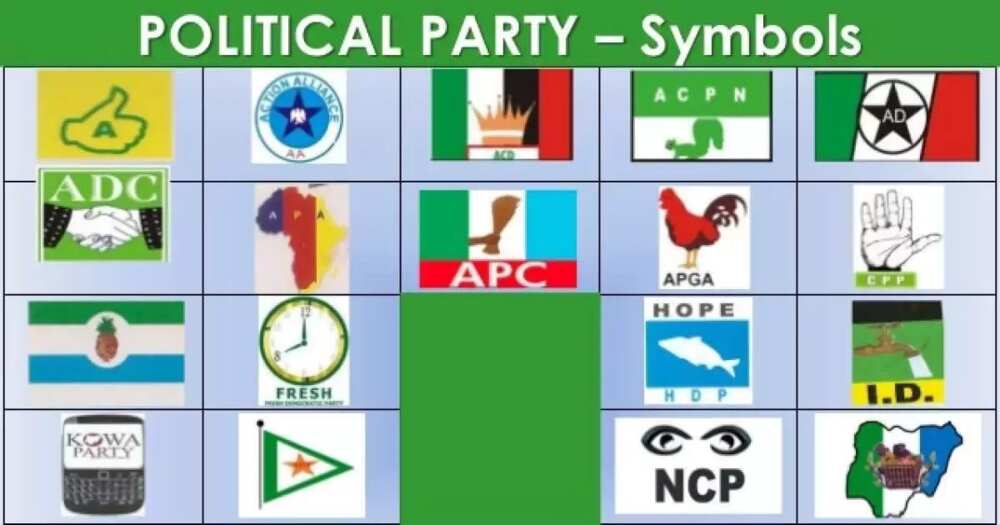 Who formed the first political party in Nigeria
Herbert Macaulay who was well known in Nigeria politics in the 20th century formed the first party in 1923. It was called The Nigerian National Democratic Party. This organization helped to develop Nigerian's economy, education and social life. The political party was a leader until 1938. Then it faced competition from Youth Nigerian Movement.
Functions of political parties
Theoretical function
analysis of the state and theoretical assessment of society's prospect for development;
identification of the interests of different social groups;
development of strategy and ways of struggle for renewing society.
Ideological function
dissemination of party's worldview and moral values;
involvement of citizens to join the party;
promotion of party's goals and policies.
Political function
power struggle;
participation in domestic and foreign policy;
implementation of electoral programs;
Organizational function
conducting of election campaigns;
selection of candidates for elected office, personnel for the government, central and local leadership.
Today, the ruling party of Nigeria is Peoples Democratic Party. There is also information of forming new Mega Party. It will consist of former members of two above-mentioned main Nigeria's parties. The new organization of Dokpesi who is the PDP former member, is called APDA.
READ ALSO: We are not part of Obasanjo's meeting - Labour Party declares
Source: Legit.ng