Beautiful birthday cakes for ladies with names
Birthday is a special day and a cake is one of its main elements. Are you going to a birthday party? Do you want to please her with a beautiful cake? Perhaps, you are looking for exclusive designs for yourself? See photos of beautiful birthday cakes for ladies with names!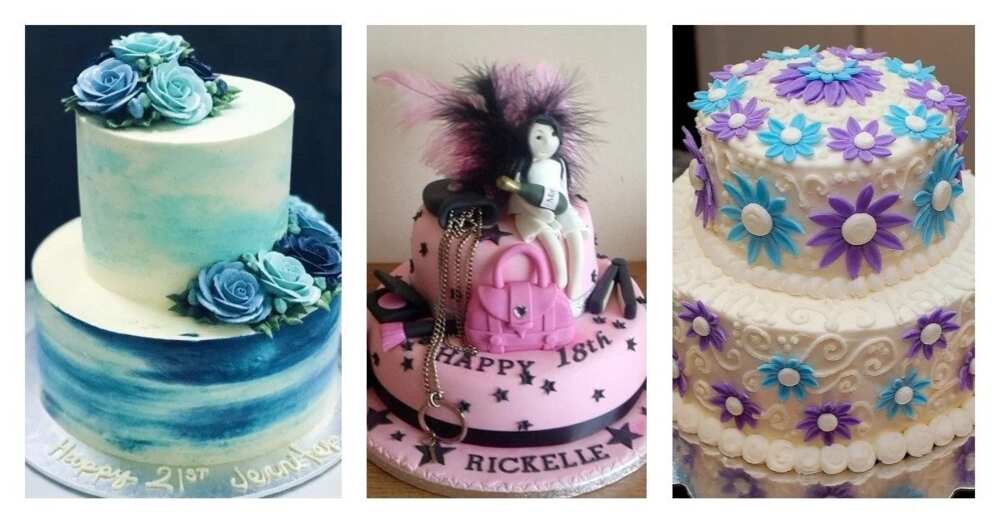 A beautiful cake is usually served at the very end of the celebration. If you want to buy or make the cake for a lady, you should pay attention to décor. For this purpose, you have to take into account her profession, education, preferences, hobbies, age, and circle of guests.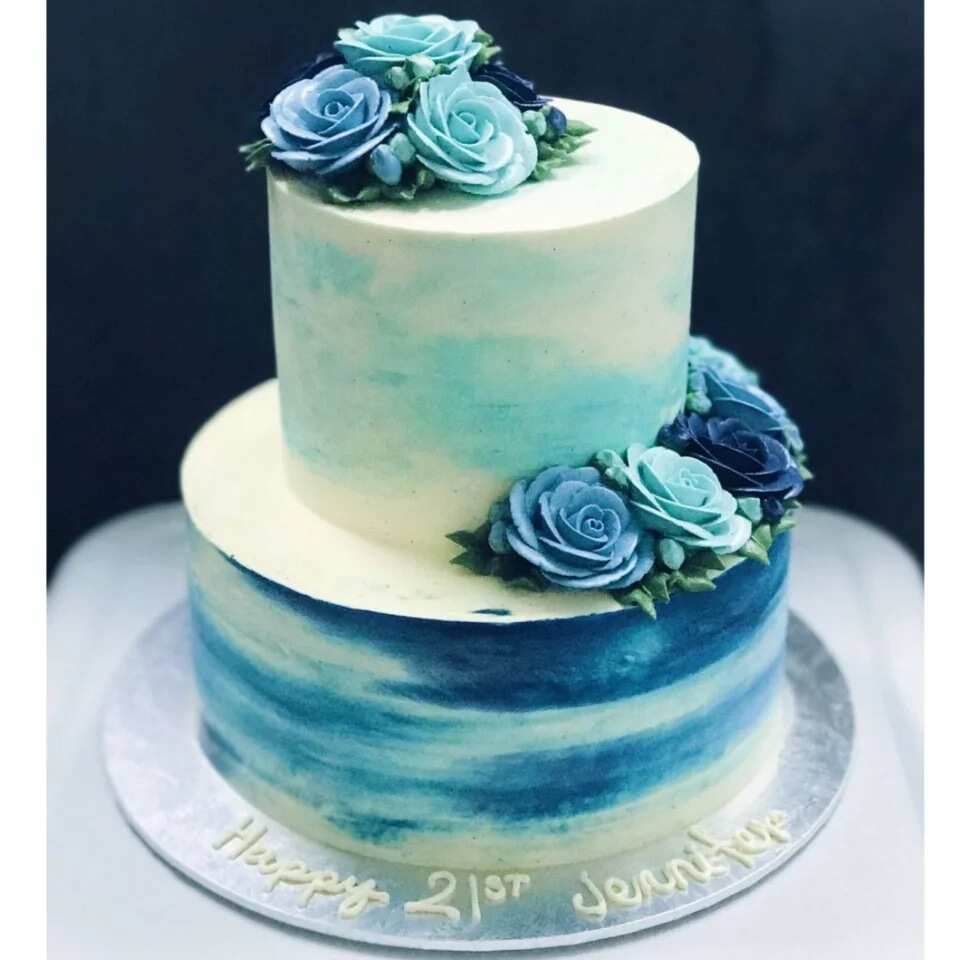 The celebrant will be undoubtedly pleased with the beautifully designed and delicious homemade cake for the birthday. But how can you select decoration correctly? Follow our simple advice.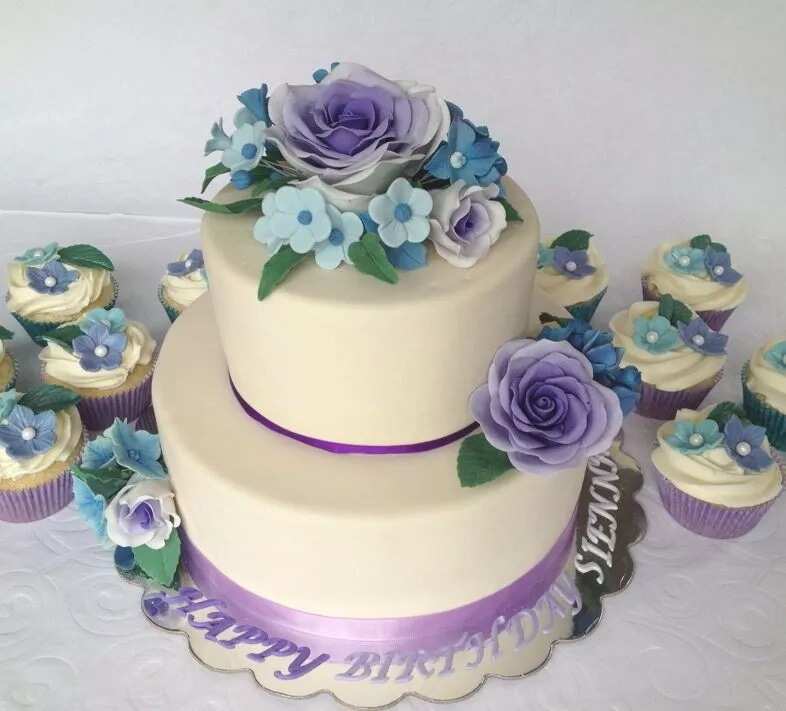 Birthday cakes for ladies with names
Keep in mind the birthday girl's hobbies. For example, you can adorn a dessert with thematic figures that shows her profession or education.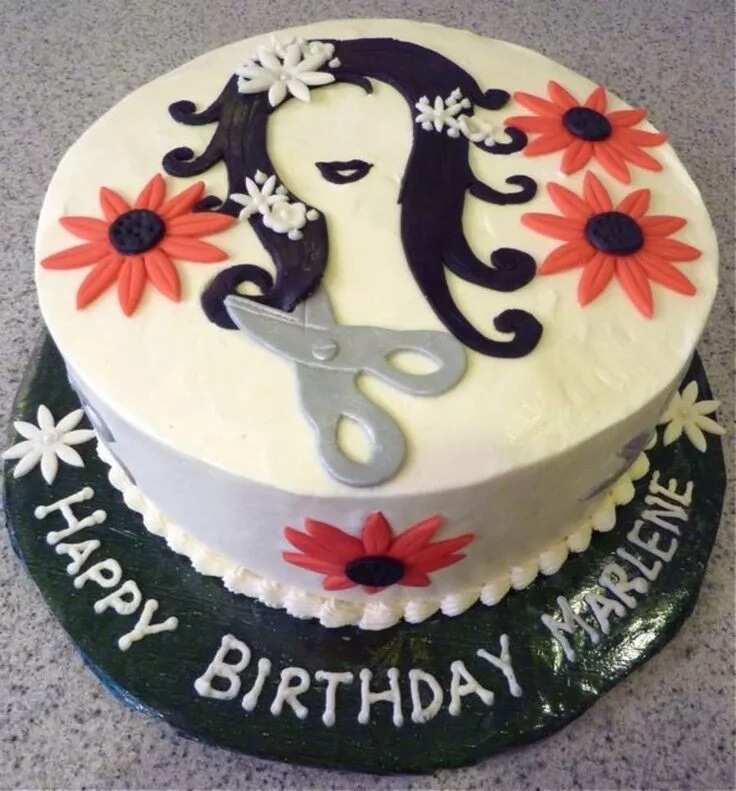 Greeting inscriptions are never going out of fashion. Wishes and names can be done with the help of cream, marzipan, mastic or melted chocolate. You can also buy ready-made inscription on skewers and stick it into the cake.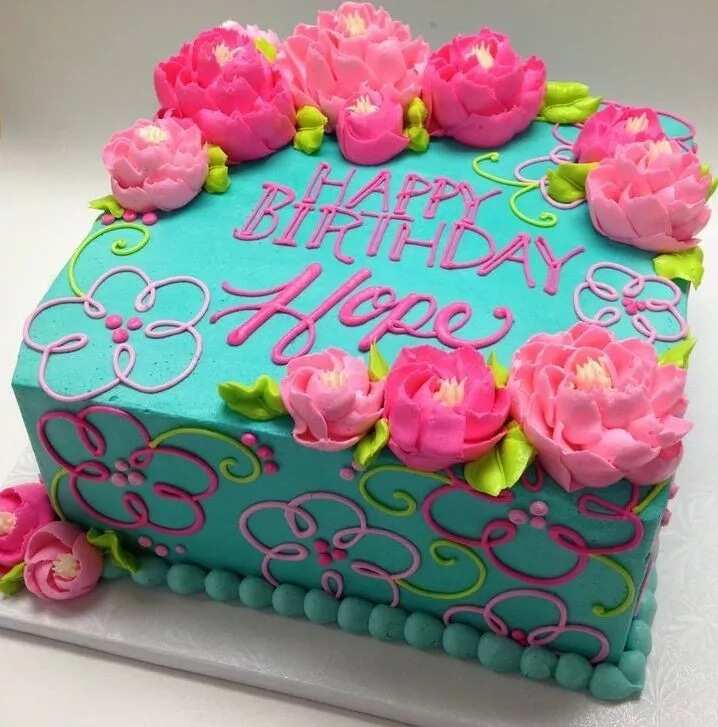 Besides, women like cakes in a delicate colour scheme, decorated with flowers. Don't forget that in addition to decoration, the colour and size of the cake is important too.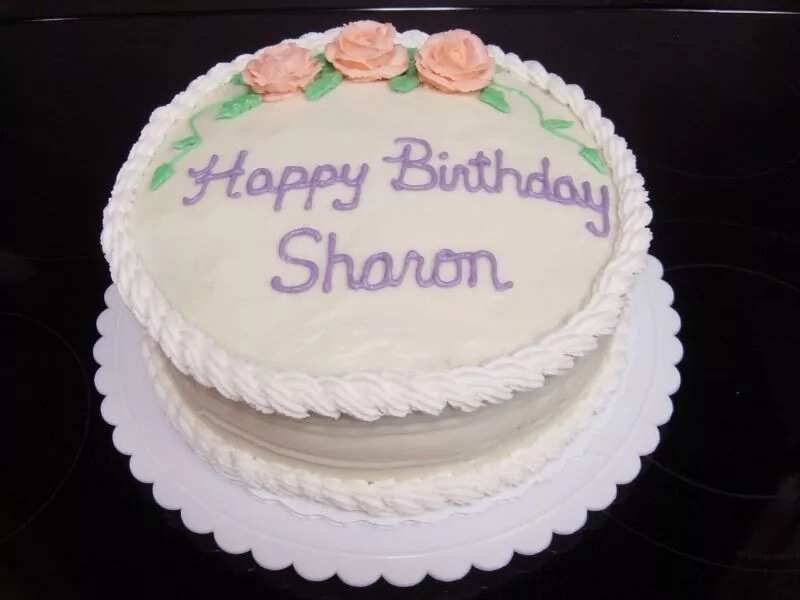 How to decorate beautiful birthday cakes for ladies?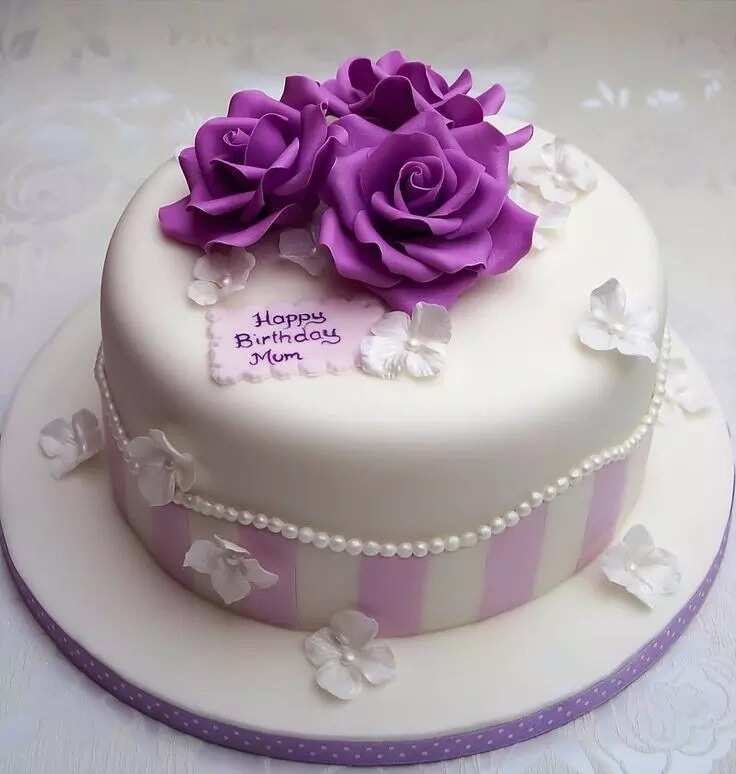 The easiest way is to decorate dessert with natural flowers or options made from . You can add a congratulatory inscription or ready-made drawings on waffle paper. Cream flowers look great too.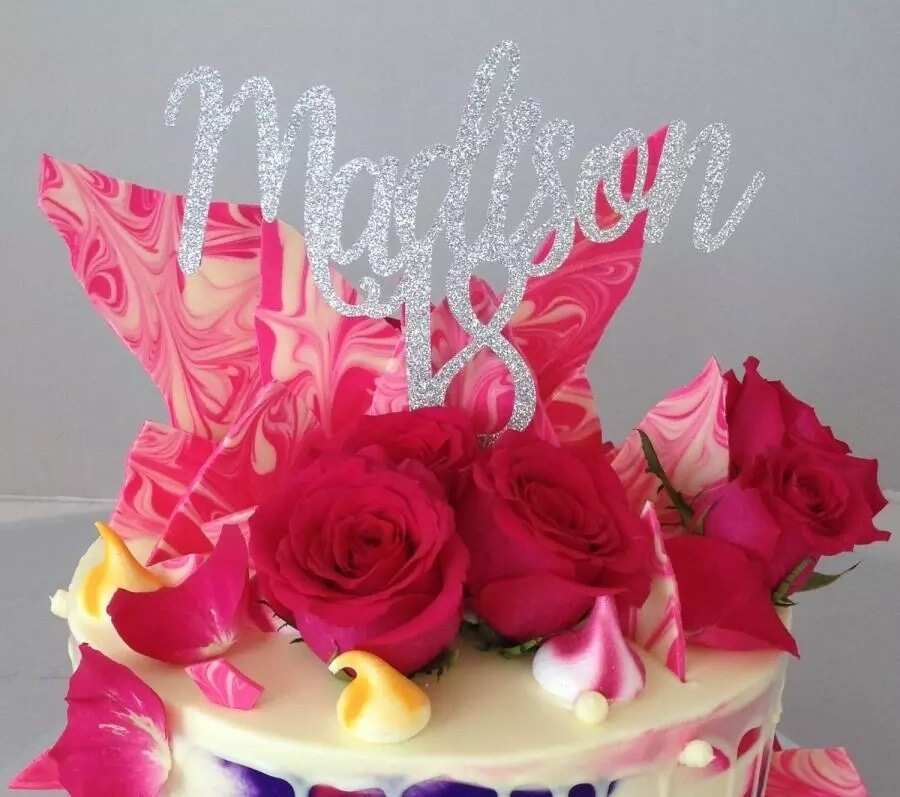 You can use fruits or berries for decor.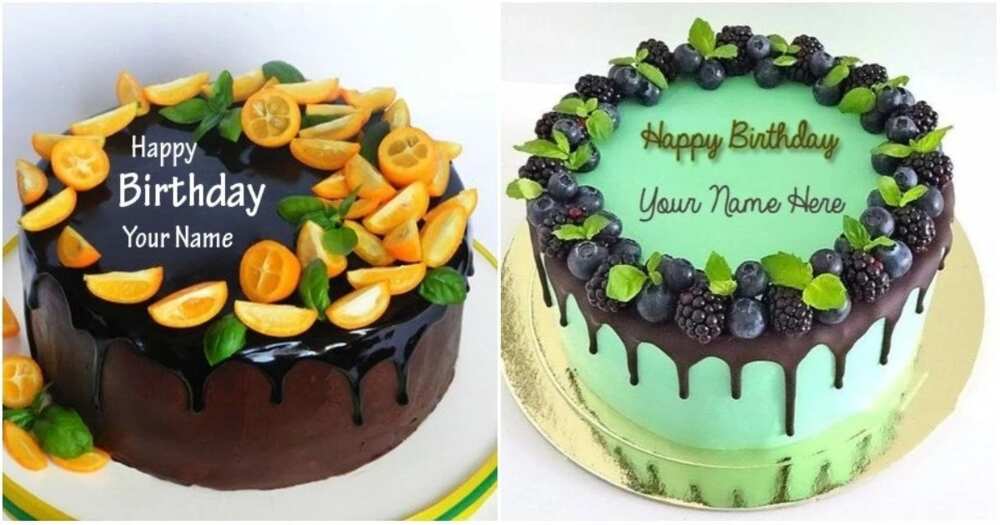 Almost all women are great sweet tooths. Don't avoid taking an icing. Refresh it with contrasting sprinkling, mastic white or pink flowers or edible pearl peas.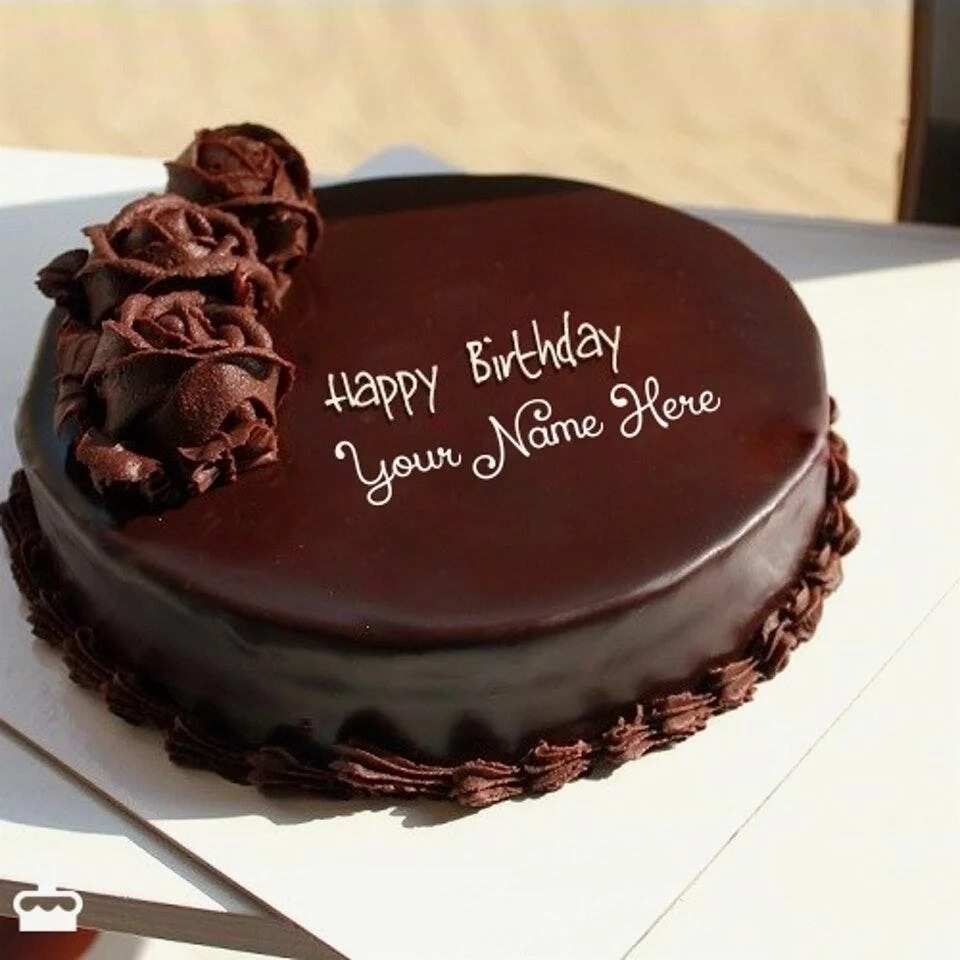 If your level of confectionery skills is high, you can bake yourself or order at the confectioner a multi-tiered cake in soft pastel colors and decorate it with butterflies, flowers or icing.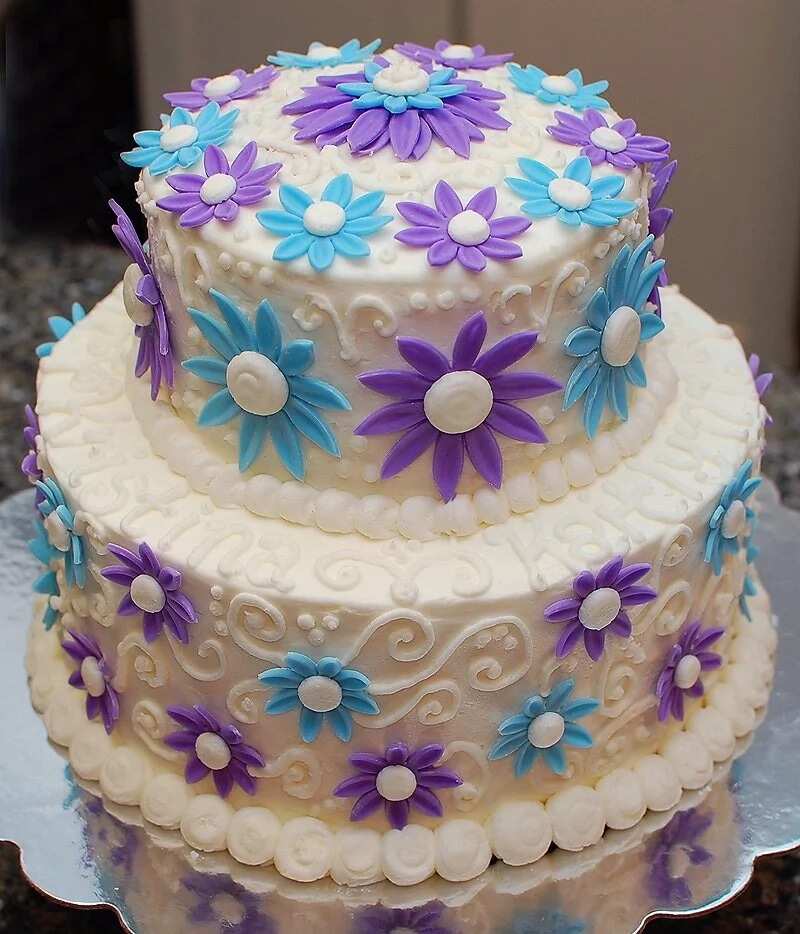 Take into account the birthday girl's occupation. A teacher likes dessert in the form of the class register or book. A fashionista is fond of a shoe or purse made of mastic or marzipan.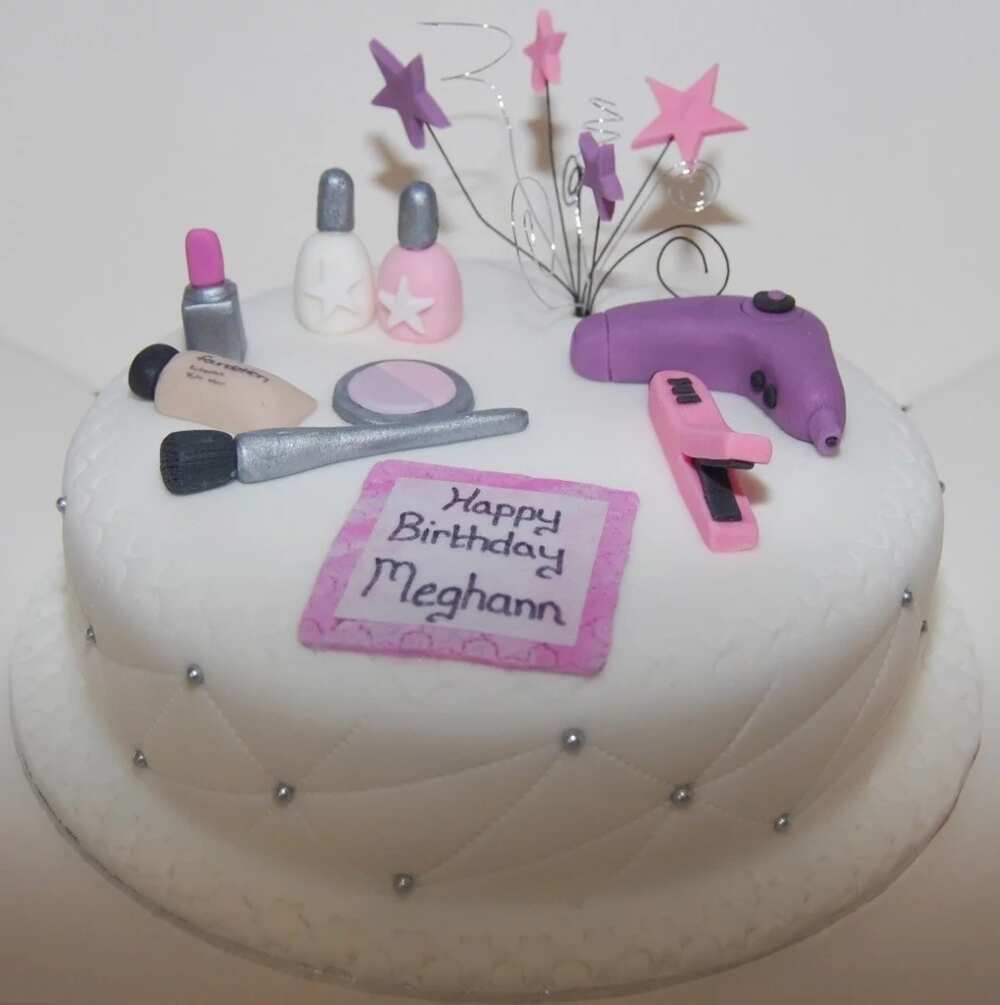 A cake for a woman is not just a confectionery product. It's necessary to decorate it with love and sense, putting your heart into the process and manifesting the maximum imagination. Humorous design or décor with a hint can only be done if you are sure of the sense of humor of the birthday girl. So, it is better to choose a stylish and beautiful design for a birthday cake. A real fashionista will appreciate a cake with ribbons and imitation of lace.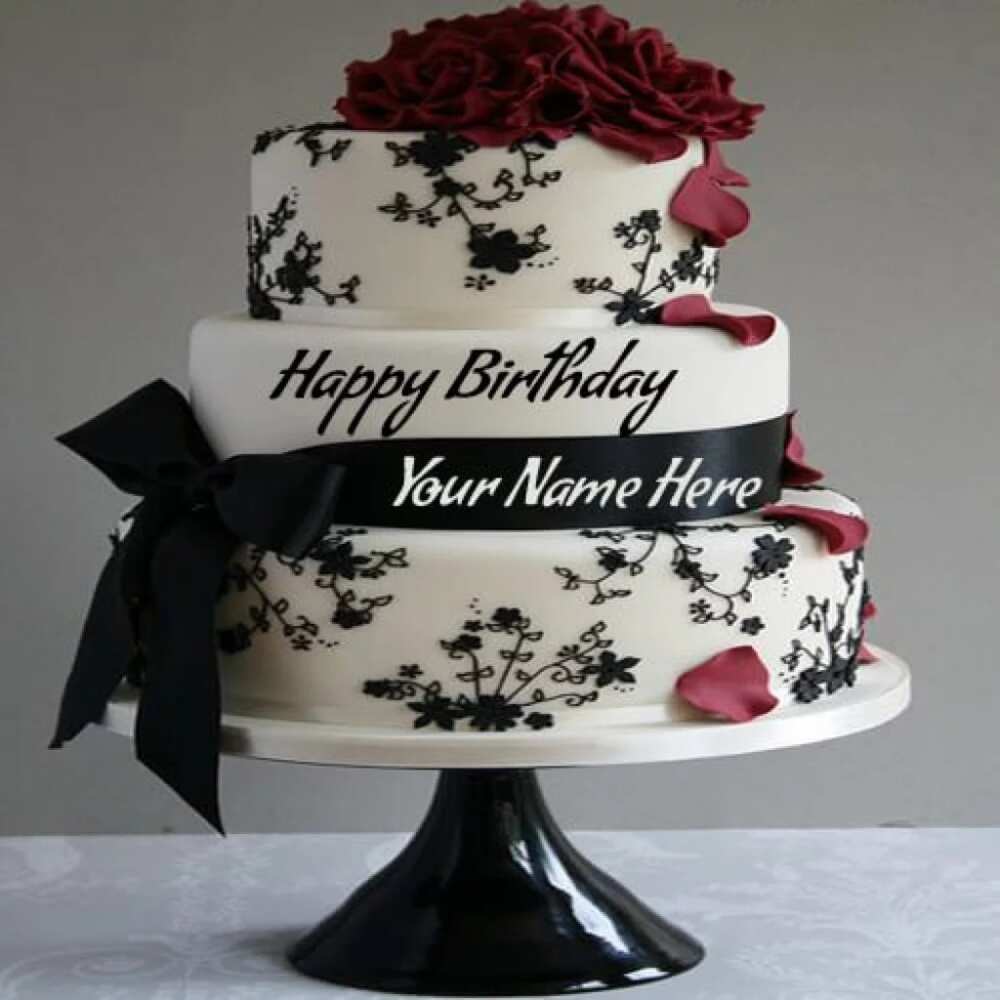 Checkout more photos of birthday cakes for ladies design
READ ALSO: Wedding anniversary cakes with names in Nigeria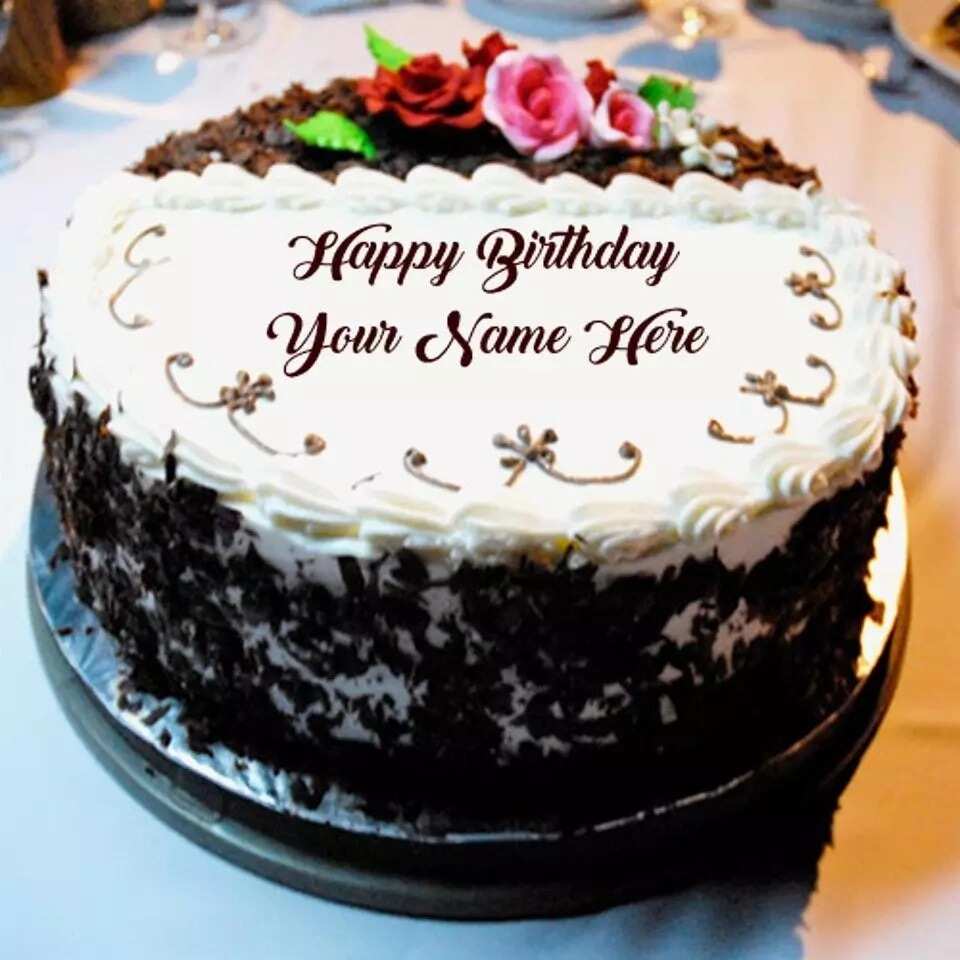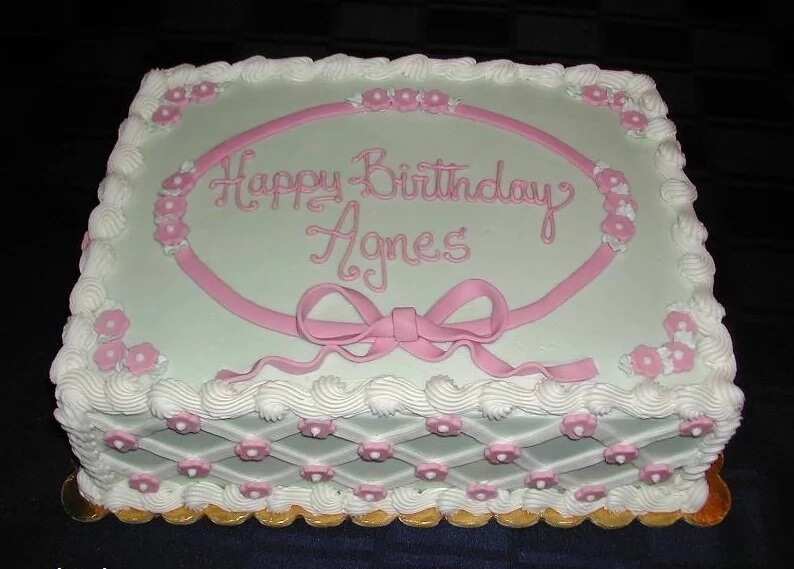 Mastic cakes have recently become widespread. Mastic is prepared mainly from powdered sugar, gelatin, and marshmallow. The popularity of mastic grows because it can be easily used to decorate the cake to your taste.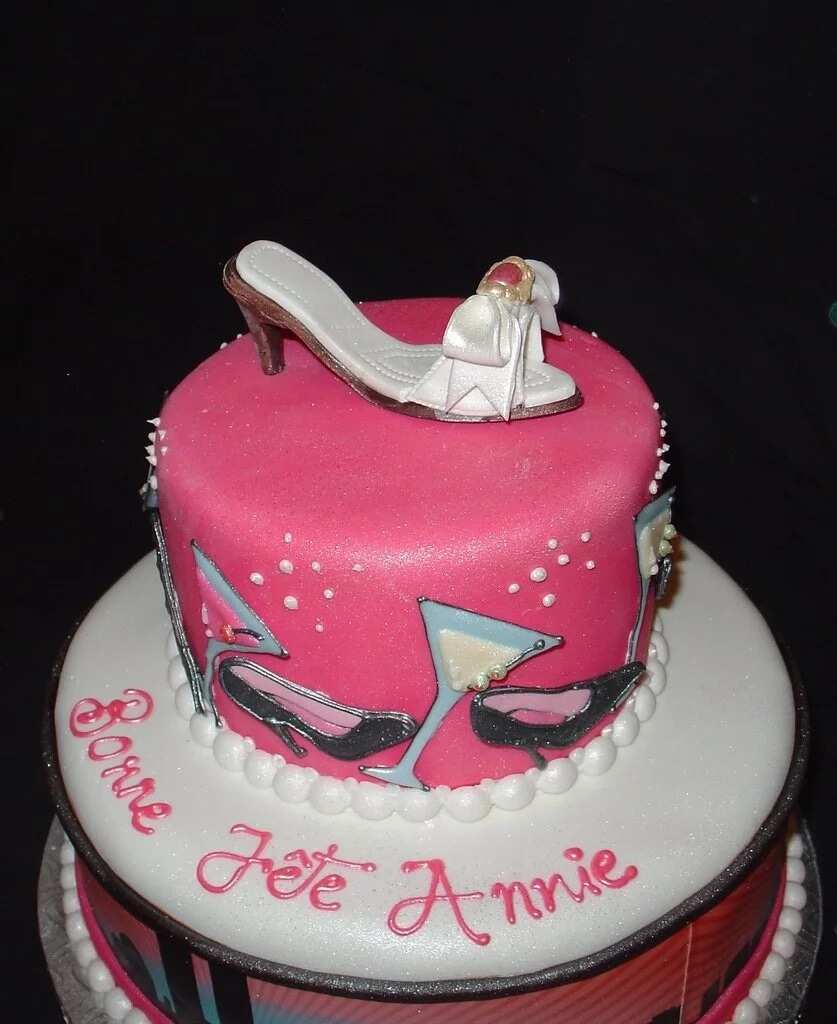 The most beautiful glaze cake designs for ladies with names: photo ideas
There are a lot of coatings for cakes. Cream, mastic, fondant, the glaze can be done for birthday cake designs. Beautiful cakes, especially with smooth surfaces rock every birthday woman. Everything is possible if you have few skills in preparation for this or that coating for the upper layer. We try to consider all types of glaze and tell you about the ways of their preparation.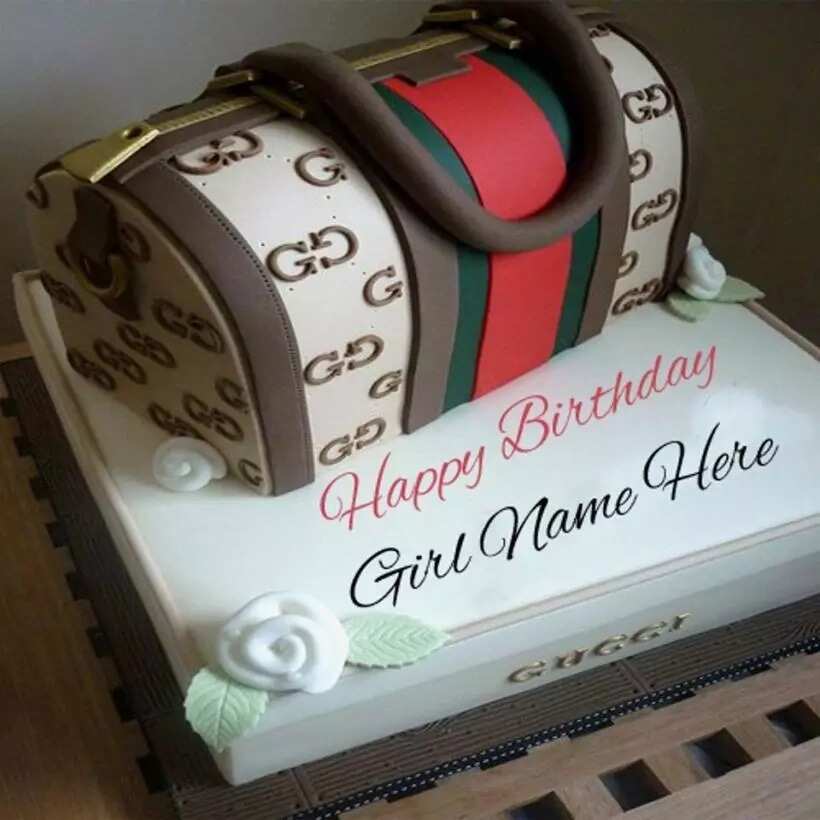 The cake glaze has a lot of variants. For any dessert, you can pick up a recipe that is most suitable for the cake's ingredients. What kinds of glazes are most often spread in culinary books? They are:
chocolate;
sugar;
confectionery;
milk with condensed milk;
honey.
Most often, the cake glaze is made in a water bath. In this case, it doesn't burn and has a very delicate taste.
It's also not recommended to cool the coating for baking to the very low temperature. Otherwise, it can break down during use. The most interesting fact is that the more glaze, the more delicious the dessert is.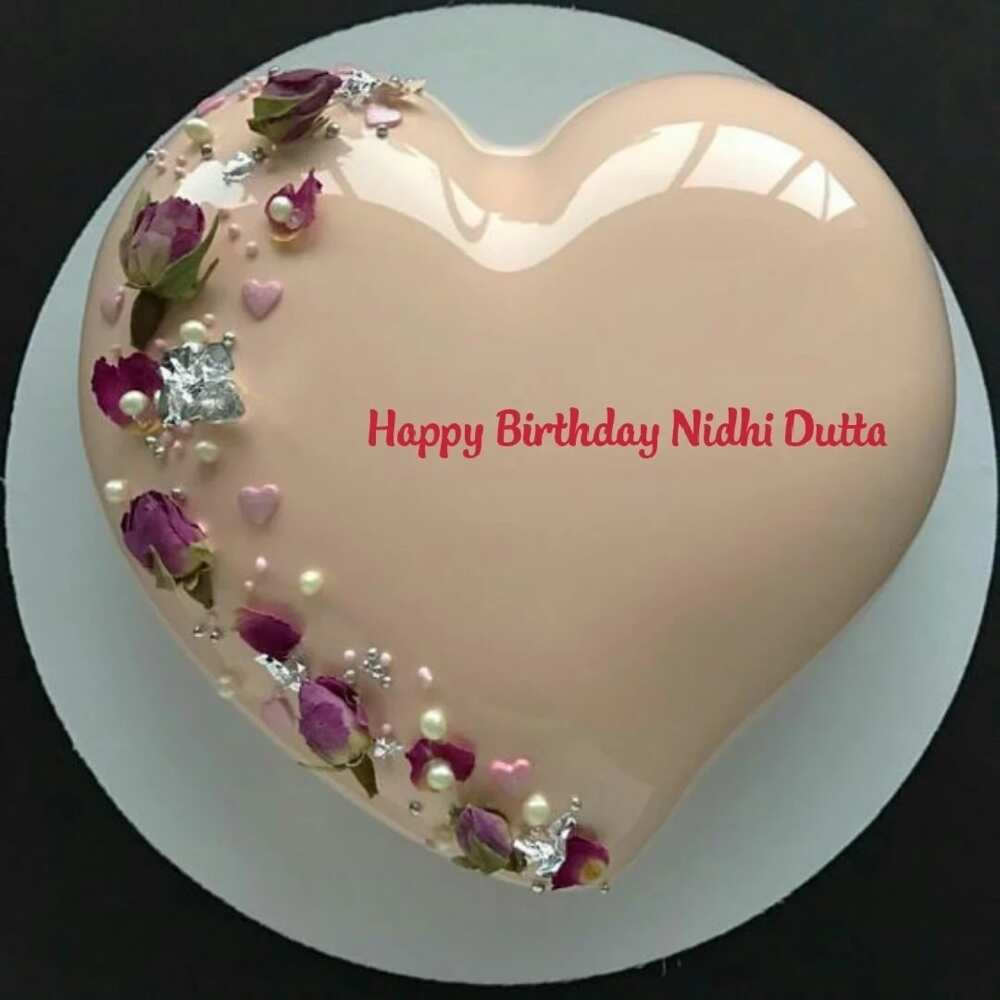 Birthday cakes for women with mirror glaze and names: new ideas
In the world of beauty, stunning modern desserts appeared and firmly took their place. They catch our eyes, amaze with the color palette and extraordinary brilliance. This splendor comes from the mirror glaze, which covers cakes and pastries. Going closer, you can even see your reflection on the cake. Apparently, the name "mirror glaze" reflects exactly the beauty of the cake!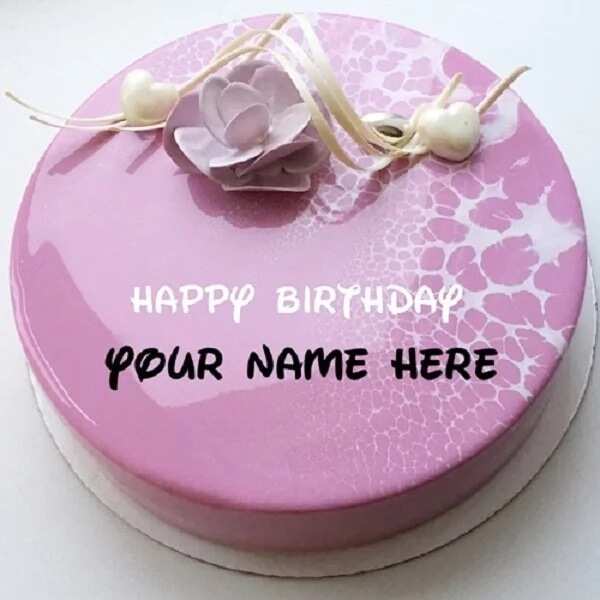 Mirror glaze is made to cover mousse desserts (cakes, pastries) since only the mousse cakes can have an absolutely smooth surface to achieve the desired gloss and mirror effect. As a rule, mousse desserts are made in special silicone molds or in confectionery rings, where a smooth surface of the cake is obtained. There are several ways of cooking glaze, depending on its constituent ingredients.
On mirror glaze cake it's difficult to write the name of a birthday girl, and not to spoil the smooth surface. In this case, the lady's name can be written on the cake pan.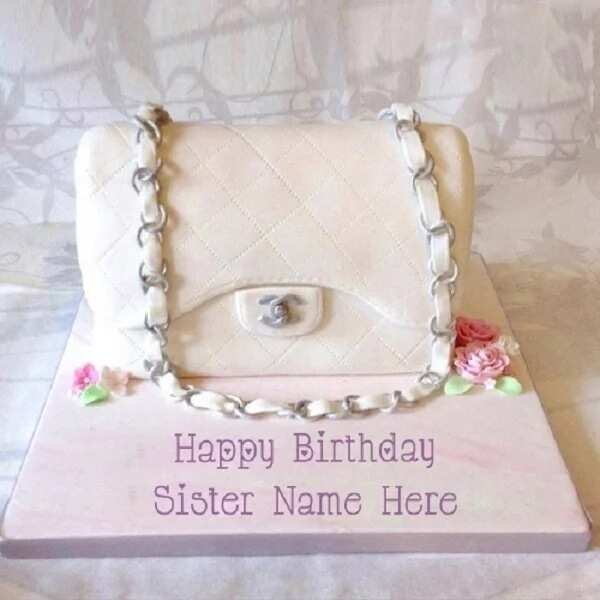 We hope you have found something exactly to your taste!
READ ALSO: Nigerian wedding cakes: Bizarre designs
Source: Legit.ng