Nicki Minaj before she was famous rapping
Everyone has heard the name Nicki Minaj by now. She is not just a successful rapper, singer, and actress, this woman has her own recognizable style and is an idol for the young generation. Have you ever wondered what she was up to before she gained worldwide fame? Read about Nicki Minaj before she was famous rapping and find out all the secrets about her past.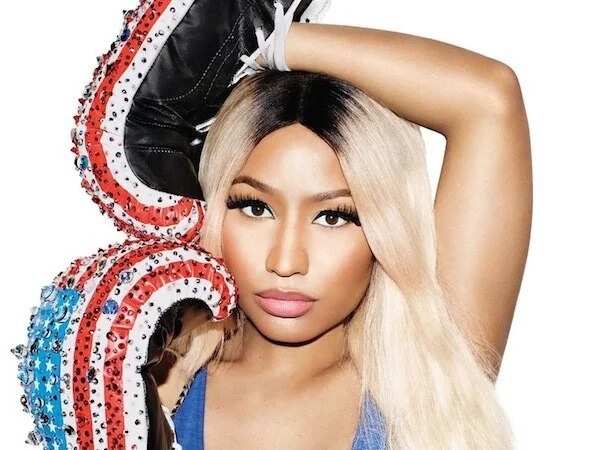 Who is Nicki Minaj and why is she so popular?
Fame came to Onika Tanya Maraj unexpectedly, when she almost lost hope for it. Before the release of her most successful albums Pink Friday and Pink Friday: Roman Reloaded in 2010 and 2012 respectively, this woman had to endure a lot of difficulties on her way to success. For years, she tried to build the foundation for her career by working at different jobs before she finally became recognizable in show business. Nowadays, Onika goes by the stage name Nicki Minaj, and her biggest hits "Starships", "Super Bass" and "Anaconda" are loved by people all over the world.
What was Nicki's bumpy road to success and popularity like? Here, you will find out everything about Nicki Minaj's life before her fame. You will also see pictures of Nicki Minaj prior to becoming a worldwide-known celebrity.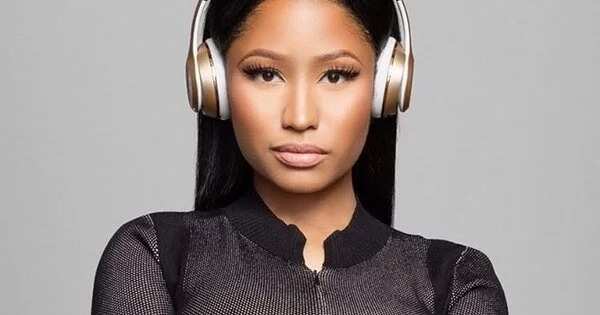 Nicki Minaj early years: how did she become a star?
The future rap queen was born in Saint James, a town in Trinidad and Tobago, to Robert and Carol Maraj. As a child, Nicki lived with her grandma and siblings in Saint James and later moved to Queens, New York with her mom. Nicki said that while she appreciated her family and their attempts at motivating her, she always lacked discipline and strictness from them. Her father was a heavy drinker and addict and was violent towards his family. Once, he even burned their house. Nicki said later in interviews that she always felt the power within herself, and wanted to show her mother that she can be strong and successful.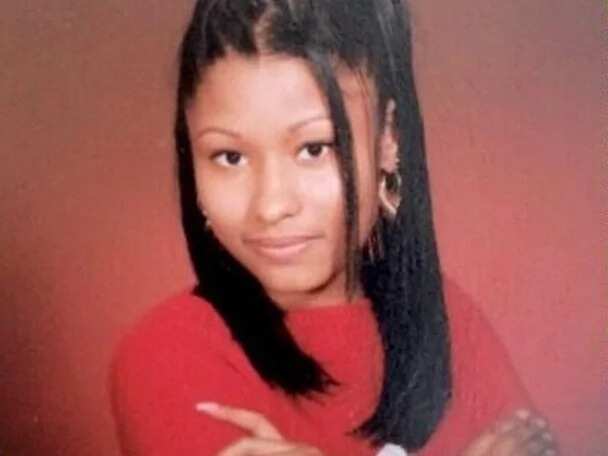 After she graduated from high school, Nicki decided to pursue her dream to become a famous and successful actress. She was even cast for one of the Off-Broadway plays. Aside that, she had many jobs during these years. She worked as a waitress, administrative assistant, customer service assistant, and office manager. However, Nicki said that she got fired from at least fifteen jobs because of her fiery temper. Even nowadays she is known for getting into fights with various celebrities.
At the beginning of her career, Nicki Minaj tried to perform with girl bands, before she realized she wanted to go solo. Originally she did not want to take the stage name Nicki Minaj. Her music producer actually convinced her to change Maraj to Minaj, and to this day Nicki confesses that she is not a big fan of her new name. She prefers to stay Onika Maraj among her family and close friends.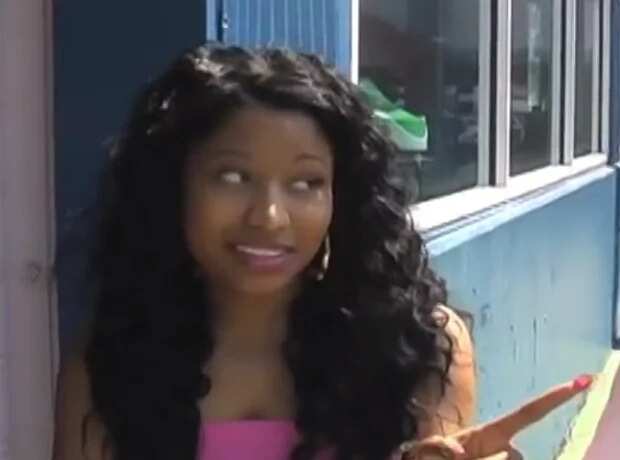 Her true career success started when she released her very first mixtape "Playtime is Over", and the second one, "Sucka Free". After the releases of these tapes, she transformed into an award-winning artist and started reaching high positions on Billboard and other notable music charts.
In 2009, she signed a contract with Lil Wayne's label Young Money Entertainment, and since then her rapping career has been going upward. She began recording songs and performing with famous artists like Mariah Carey and Robin Thicke.
The following year, she released her breakthrough album titled "Pink Friday", which marked a start of a new era for her. She was not just a girl who was sometimes featured on other artists' songs anymore – she became a real star. The whole world found out the name Nicki Minaj, and she earned loads of money from her album sales and tours.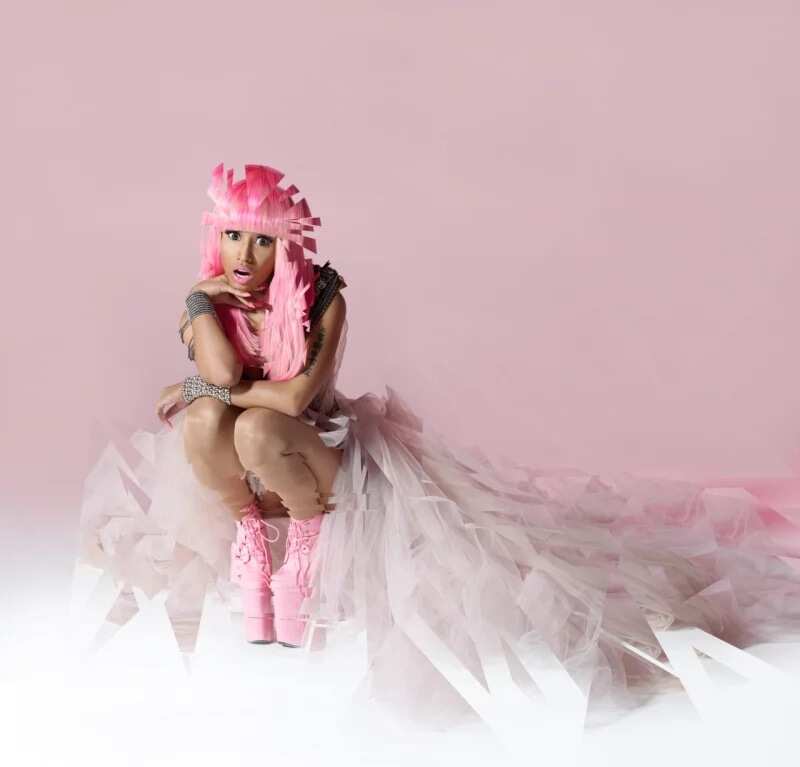 Since then, the years of Nicki's success followed. Her name is the first that comes to mind when you think of a prominent female rapper. She released two more albums: "Pink Friday: Roman Reloaded" and "The Pinkprint". Aside that, she performed at various ceremonies where she won awards, collaborated with multiple famous superstars like Ariana Grande, Justin Bieber, Jessie J and Madonna, and was a judge on American Idol.
READ ALSO: Here's how Nicki Minaj showed her support for Nigerian music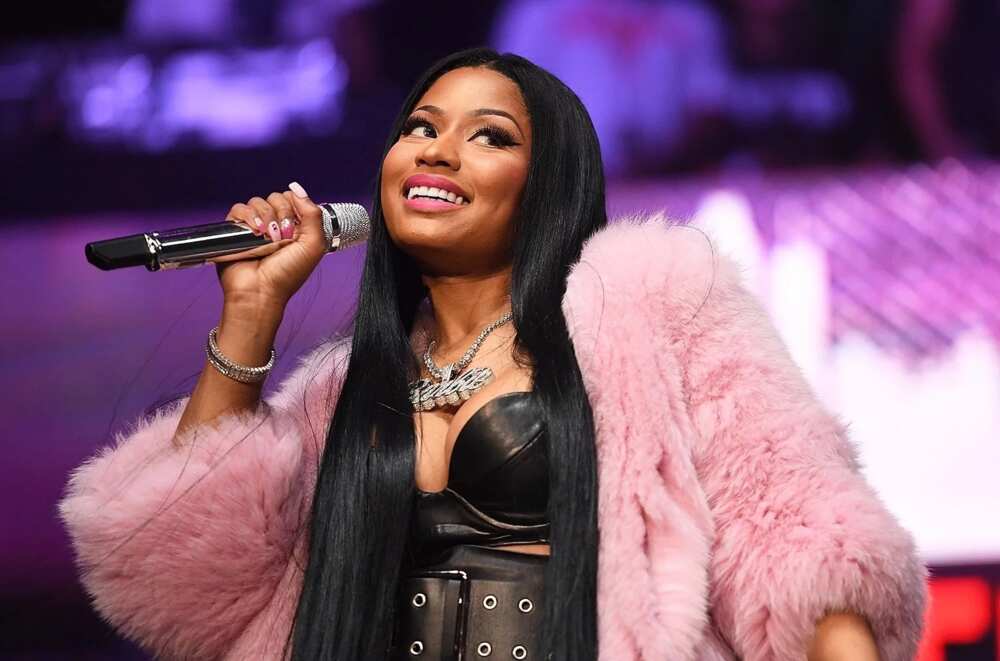 She is known for her animated style of rapping, which usually contains a lot of wordplay and metaphors. Apart from that, Nicki's personality is really outstanding – she always impresses the public with her new looks, which are sometimes quite explicit. There is nothing this woman is afraid of.
Nicki Minaj is believed to have done a plastic surgery, even though she did not confirm these rumors. See the photos of Nicki Minaj before and after.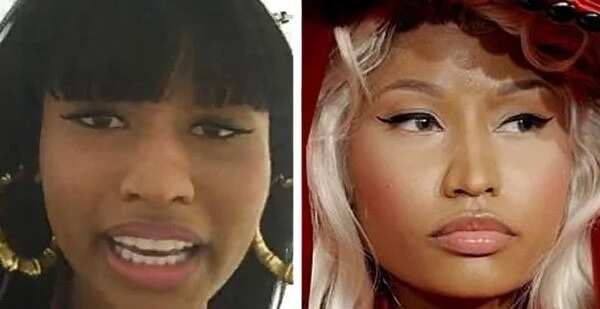 Nicki Minaj alter egos
Before she became popular, Nicki Minaj tried impersonating different alter egos. This is a regular thing among celebrities, sometimes they enjoy feeling like they are someone else. To this day she still comes up with different personas sometimes. At first, Nicki went by the name Cookie. She came up with this idea because she wanted to escape the difficult life at home with her parents constantly arguing.
Later, Cookie transformed into The Harajuku Barbie, who is notorious for her sweet manner of singing, unlike Nicki's strong and powerful rapping verses. For her album "Pink Friday", Nicki created a new alter ego, whose name is Roman Zolanski. She revealed that Roman is basically her when she is angry. Nicki had various other alter egos, which prove her creativity and flexibility as an artist.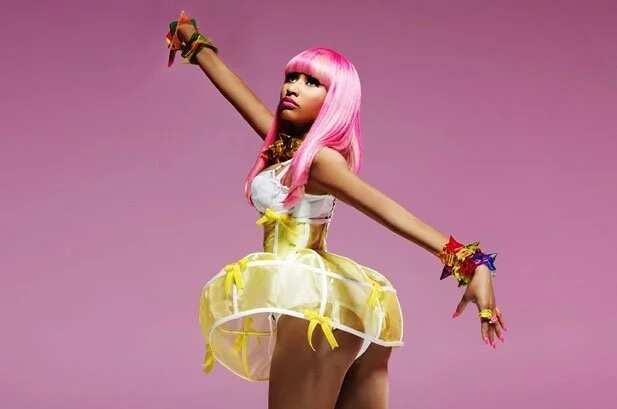 Nicki Minaj 2017
Currently, Nicki Minaj is mostly acting. She had a role in "Barbershop: The Next Cut" movie, where she played the hairdresser Draya. Apart from that, she was planning to produce the comedic series about her own life and childhood, titled "Nicki". This was supposed to be a show about her life in Queens and her family. However, the production of the show has been postponed.
Fans of Nicki Minaj's music will probably be delighted to hear that she is currently working on her fourth album. She has already recorded and released a few singles from it, which are "Changed It", "Regret in Your Tears", and "No Frauds". Aside these songs, she was also featured on Jason Derulo's new composition "Swalla" and Katy Perry's hit song "Swish Swish". She also did some modeling, so we should probably expect her new hot photos very soon.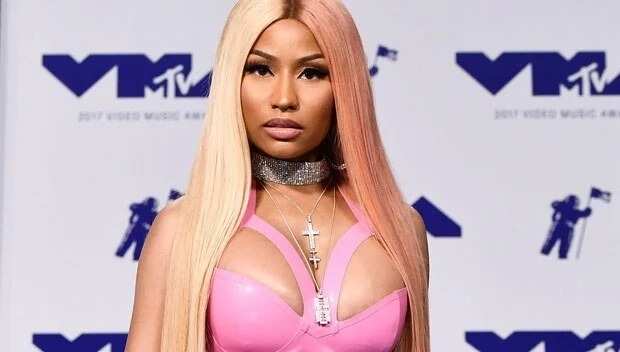 As you can see, Nicki has developed and grown a lot as an artist and a person over the years. She was once a young promising singer who sometimes performed on the same stage as famous superstars. Now she is a rap queen, and young performers look up to her and want to sing with her.
READ ALSO: Pictures of Nicki Minaj and her twin sister together, are they real?
Source: Legit.ng