Tips on how to write a lesson note easily for any subject
A lesson note is simply a guide or step-by-step plan for a class or lesson that a teacher plans to teach. A lesson note explains one, some, or all of the steps outlined in a lesson plan.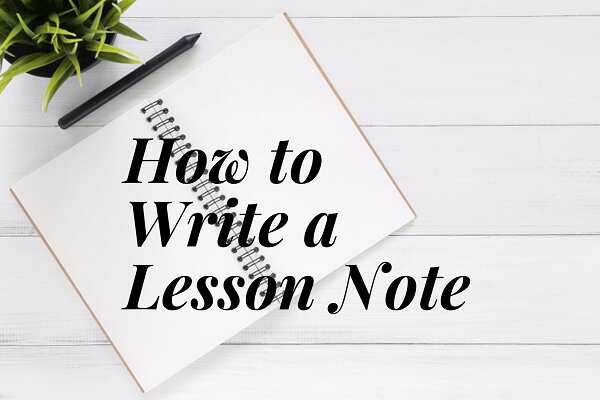 It is compulsory for teachers in both public and private schools to know how to plan their classes ahead. The frequency of these plans is often determined by school policies or government requirements. The teacher can be required to present their teaching plans per week or per term. This why it is necessary for teachers to know how to properly put their teaching notes and plans together.
What is a lesson note?
A lesson note is a tool for documenting the flow of a topic or a class and its impact on students. Lesson notes let you track who is how a topic is to be delivered, its objectives, and how the teacher is to assess students' understanding of what they have been taught.
What is the difference between lesson plan and lesson note?
A Lesson plan is a drawing of the steps/actions through which a teacher expects to teach a class to attain the objectives of that class without unnecessary details. In contrast, a lesson note is a detailed explanation of the steps/actions or a reminder of what a teacher should do.
The lesson plan is an official school record; therefore, it is submitted to the school authorities for periodic assessment. However, teachers do not have to submit their lesson notes to school authorities except when written together with a lesson plan.
There are four ways through which the difference between a lesson note and a plan can be understood.
1. Semantics
The difference between lesson note and lesson plan contains is in their meaning and purpose. A lesson plan is the breakdown of the topic a teacher wants to teach in steps after a careful study of the topic, lesson note is mostly the explanation of the steps after critical thinking.
2. Technicality
Generally, a lesson plan is more technical than the note. A well-written class plan incorporates educational theories. Also, these plans follow the principles of instructional design.
Lesson notes do not necessarily incorporate any educational theory neither are they written to follow any instructional design principles. They also do not contain any standard components.
3. Format of writing
A lesson plan is an official document, and like all other official documents, such a plan must be written in adherence to an officially acceptable format.
This format is relative to the school. In other words, the format of this plan varies from school to school or from one state requirements to another.
In contrast, a lesson note is usually in essay format except when written as an explanation of the presentation steps of a lesson plan.
4. Formality
It is a requirement for teachers to write lesson plans as preparation for classes. Generally, schools also require their teachers to submit such plans periodically.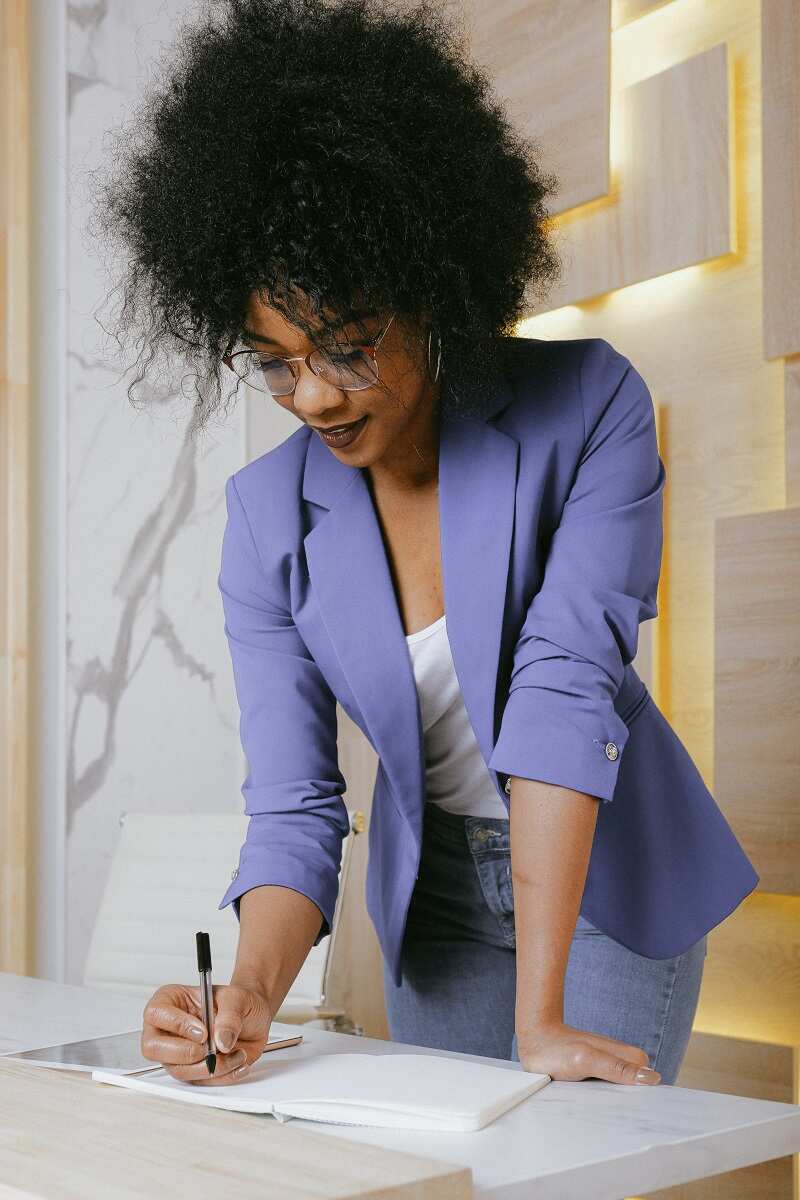 On the contrary, lesson note is usually not required to be submitted to the school authority.
What are the three key components of a lesson plan?
Lesson plans are an important part of teaching. They are written plans of what a teacher will do in order to achieve set goals for the school day, week, or year. These plans are written in accordance with a format that identifies goals, objectives, teaching methods, and assessment.
These basic components can be modified in many ways to suit students' and teachers' needs.
When writing a lesson plan, there are components that you should include to ensure that it is effective. The following are the three most important components.
You should first identify the learning objectives your class is required to address. This can be done by focusing on the topic, asking yourself what you want to see students accomplish by the end of the class and what you want them to be able to do with the information they will learn.
The activities section of your plan should be the largest section, taking up the most time. A teacher should plan on using a variety of activities to explain the topic.
With the use of different learning and teaching activities, you can reach a wide range of learning styles. Activities should be fun, interactive and should also be applied to real-world situations whenever possible.
Tools to check for understanding
This part of the plan is not only important for students but also for the teacher. This section of the lesson plan will help the teacher know what the students learned from the class, and how much of it they were able to retain. The teacher can include a formal or informal assessment in this section.
How to write lesson note
Making notes is an easier way to learn and increase your progress in a classroom. Lesson notes are basic notes that show how a particular class is expected to be taught and what the students' are expected to have learned at the end of the class.
A lesson note shows the effect of teaching on the students of a particular class. Here are the six steps you need to follow to create good teaching notes.
1. Know your purpose
2. Write your outline
3. Plan your schedule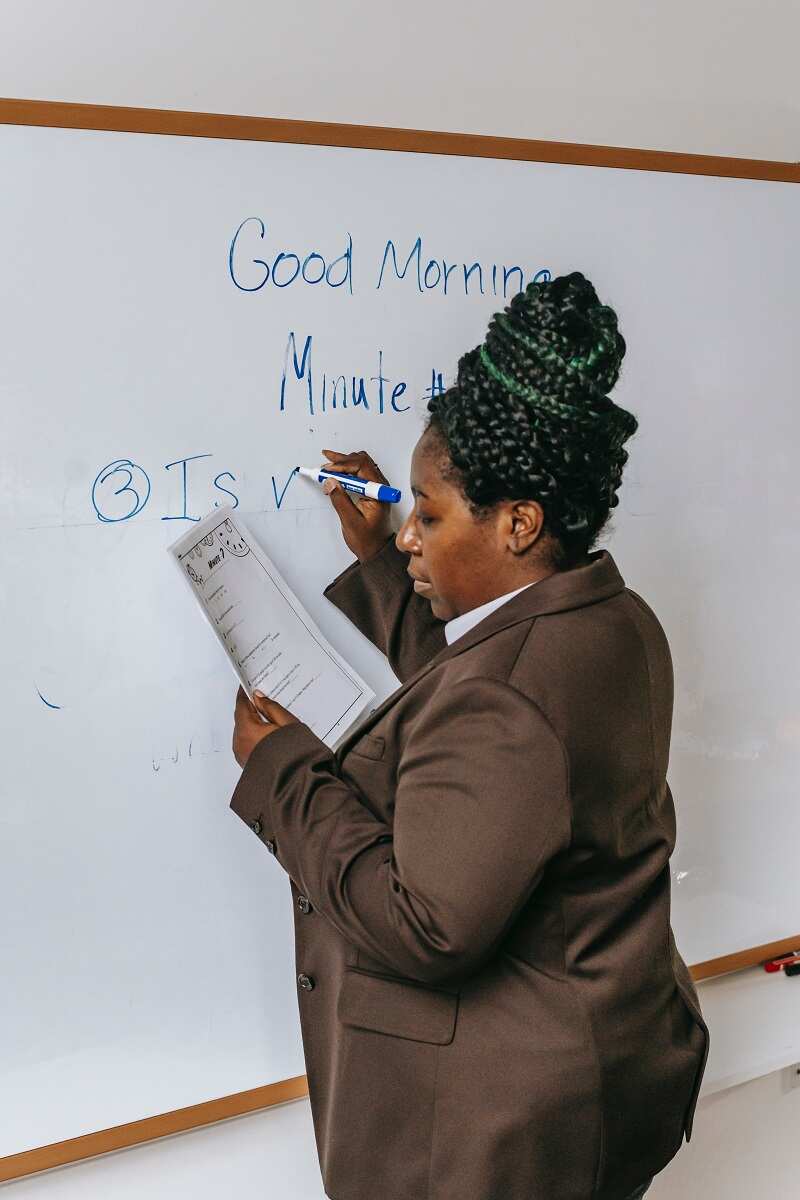 4. Know your students
5. Use different student communication designs
6. Use different learning methods
Lesson note samples
Below is a sample of what a lesson note for a school topic may look like.
Topic: Agricultural technology (traditional agriculture)
Class: Primary 5
Average: Age 9+
Gender: Mixed
Duration: 35 Minutes
Date: July 9, 2014
Specific Objectives: By the end of this lesson the pupils should be able to:
Explain the concept of agriculture.
Discuss the advantages and disadvantages of traditional farming.
Practice the traditional ways of farming.
Instructional Materials: The teacher will use some traditional agricultural implements like a hoe, digger, etc.
Entry behaviour: The teacher asks the pupils questions based on the particular topic he/she wants to teach.
Set-induction: The teacher captures the pupils' attention by asking them questions or by telling them stories about how our forefathers worked on farms.
Instructional Procedure:
Step 1: The teacher introduces the topic.
Step 2: The teacher writes the topic on the board.
Step 3: The teacher explains the topic to the pupils.
Step 4: The teacher writes notes on the board for the pupils to copy.
Evaluation: The teacher assesses the pupils based on the topic being thought to them by asking them questions about the topic.
Closure: The teacher will close the class by picking out the key facts from the topic.
Summary: The teacher will summarize the topic by going through it again. The teacher will also encourage the pupils to practice more at home.
Lesson note formats
You can use the lesson note format for secondary school below as an example for creating your own notes. Teachers can edit these formats to put together lesson note on English language, or for other subjects that they teach.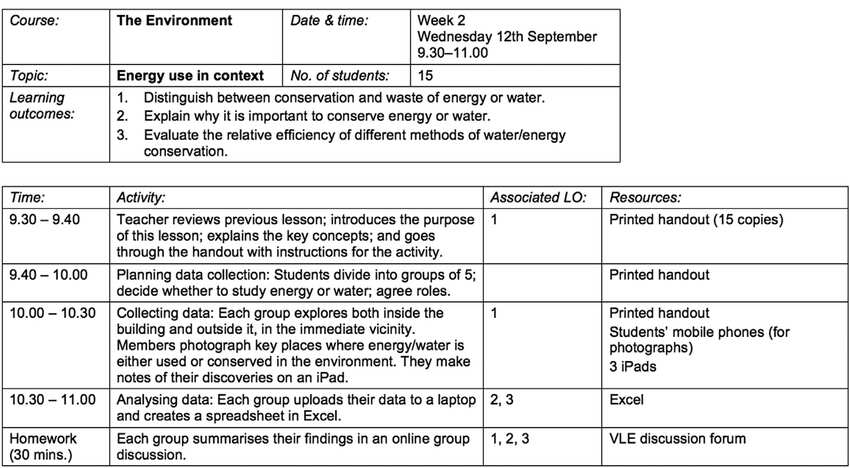 Writing a lesson note is not a difficult task, once you understand its objectives and the steps involved, you would be able to write very good lesson notes in no time.
READ ALSO: Background of the study in research: how to write one (2021)
Legit.ng The background of the study is one of the key aspects you need to get right when you are writing a research paper. It is the key to introducing your readers to your research topic, and it is different from the lead part.
Checkout to Legit.ng to learn how to write the background of the study for your research easily.
Source: Legit.ng