How to tie gele with ankara: Step-by-step
Seeing how nice the gele can make a woman look, it is no surprise that every fashionista wants to try adorning these beautiful headgears every now and then. Ankara is very popular this season and many fashionistas are choosing to use this material for their gele; this is a great way to look trendy and support the national fashion traditions. Tying gele could seem very complicated, but in fact, you do not have to be a professional to tie it perfectly at home. By simply following the easy steps described in this article, you will be on your way to rocking the perfect Ankara gele.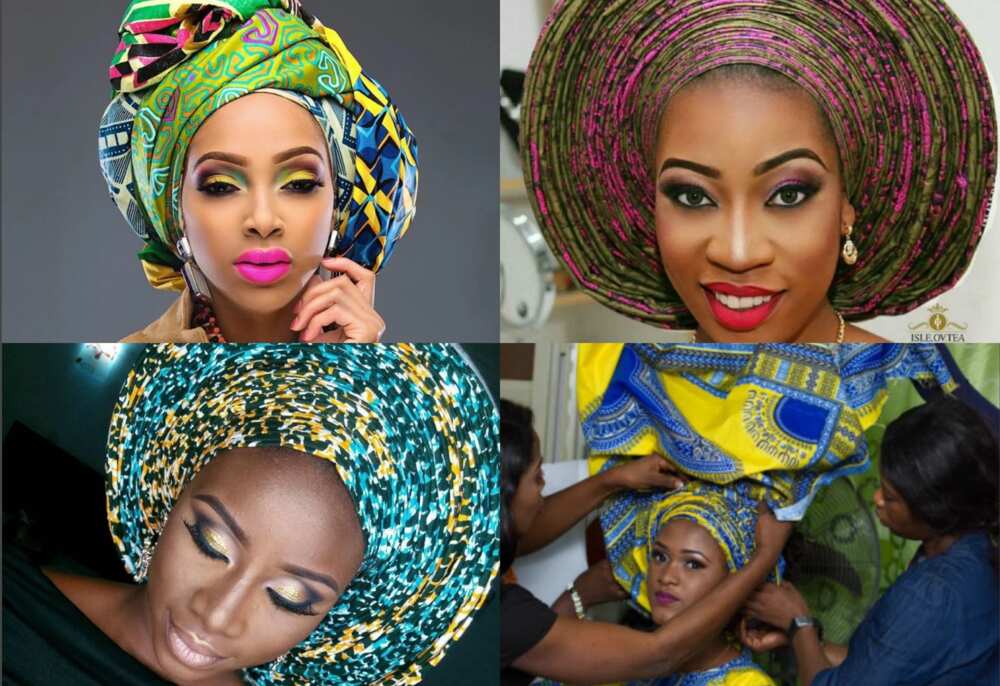 How to tie gele step by step?
Ankara is a perfect material to tie a beautiful gele, and its steps are very similar to tying gele made from other fabrics. Here are some simple tips to tie infinity pleats Ankara gele:
Take a large piece of Ankara material and fold its ends into several layers.
We recommend using one that is at least 10-11 feet long. A small piece may not be enough to create a massive luxurious headdress.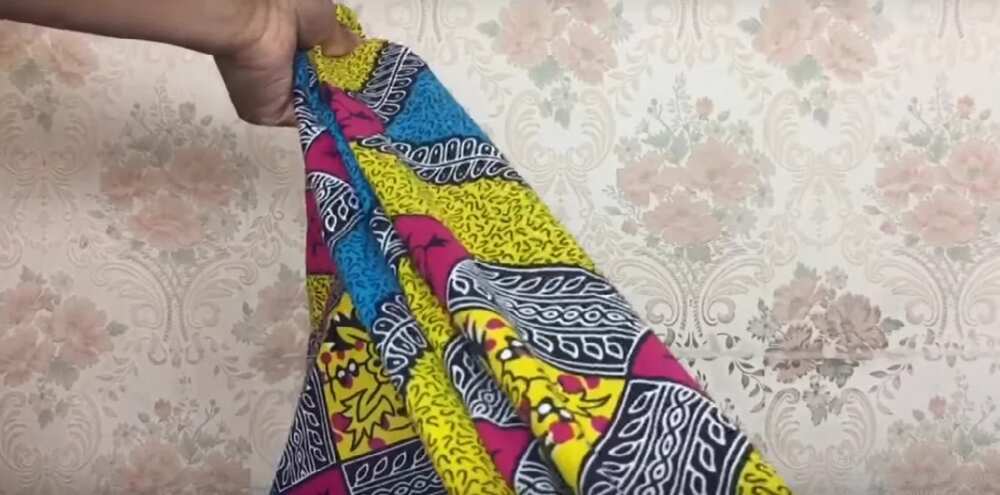 Now you can place one end of the fabric above your forehead; align it with your fingers to keep it neat.
Cross the ends at the back of your head and then wrap your head with the longer end. Make sure the layers are even and arrange the edges of the fabric.
Next, you need to move from ear to ear, creating new layers of material until you get to the end of the fabric.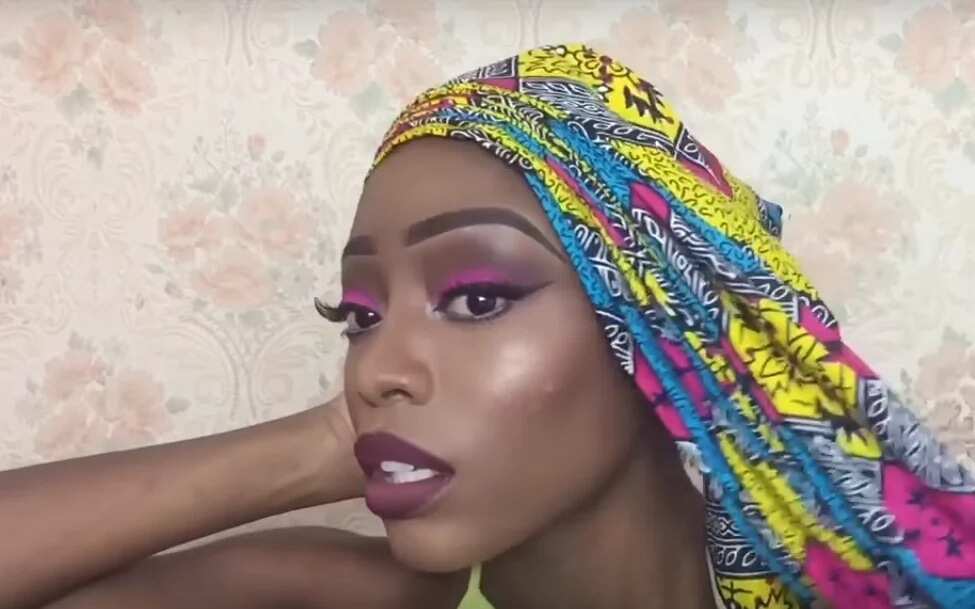 Periodically check the density of the headgear. If it is not tied strong enough, your gele could easily unravel when you turn sharply or if a swift wind blows.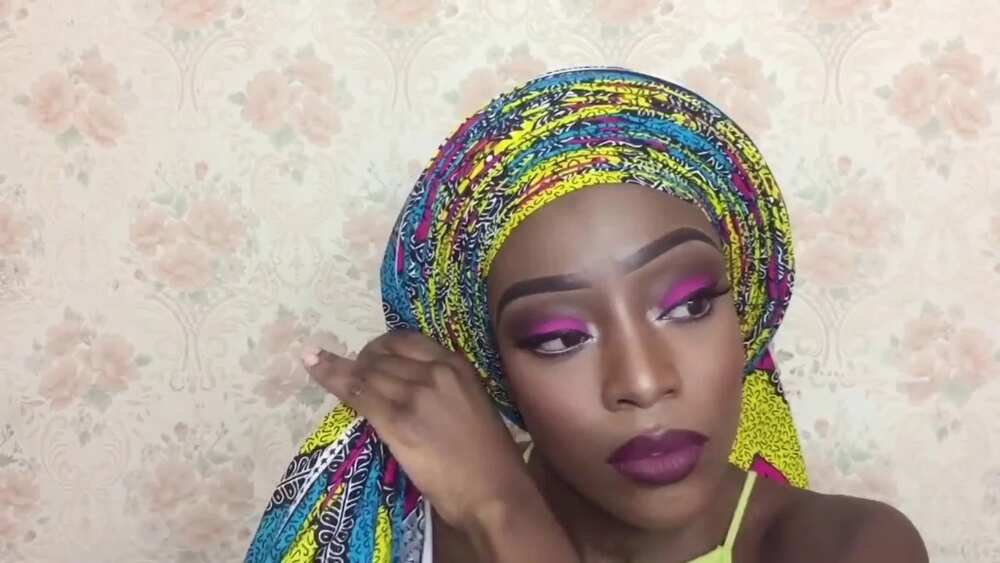 When tying this gele, one could feel like the folds are endless; you may get tired as the headdress gradually gets higher, but the results will be worth the effort. Just be persistent and move towards creating your ideal traditional image.
When you reach the end of the fabric, tie the ends in a bow or use pins to keep your magnificent design from falling apart.
As you can now see, the gele tutorial is quite easy. There are no problems with its understanding, but you have to be hardworking and persistent enough to bring the above into reality.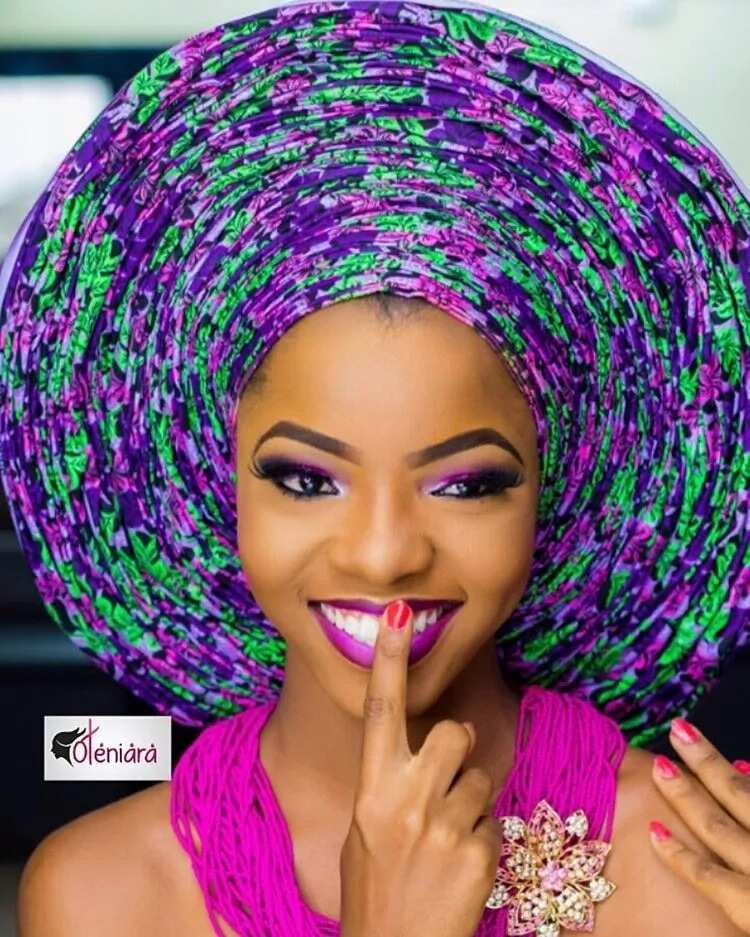 Best examples of gele with Ankara for inspiration
We hope by now you already understand how to tie Ankara gele with infinity pleats, so let's a look at some examples and different designs of gele for style inspiration on how you can rock yours.
This girl has a fairly large headdress combined with a matching necklace. The designs on the Ankara fabric makes the combination festive and brings on a cheerful mood. Wherever you go looking like this, other people will be happy to see how beautiful you look. Always choose your jewelry carefully to match your gele perfectly.
READ ALSO: How to bead gele? - Useful and easy tips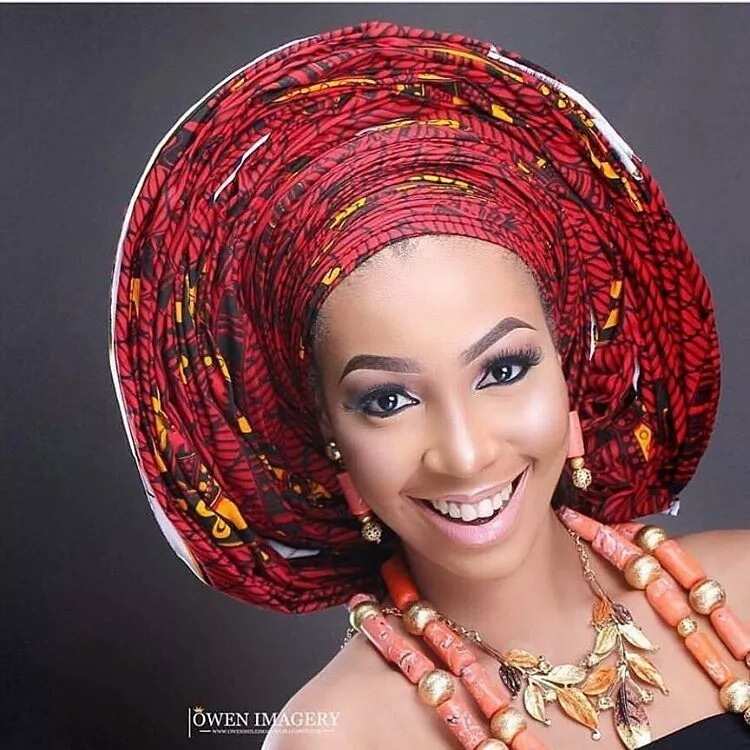 Rocking an Ankara gele with an Ankara dress could be a perfect combination. In this case, most people go for cool tones, which, however, also end up attractive. It is ideal for a girl who does not want to look too flamboyant, but still wants to win the spotlight.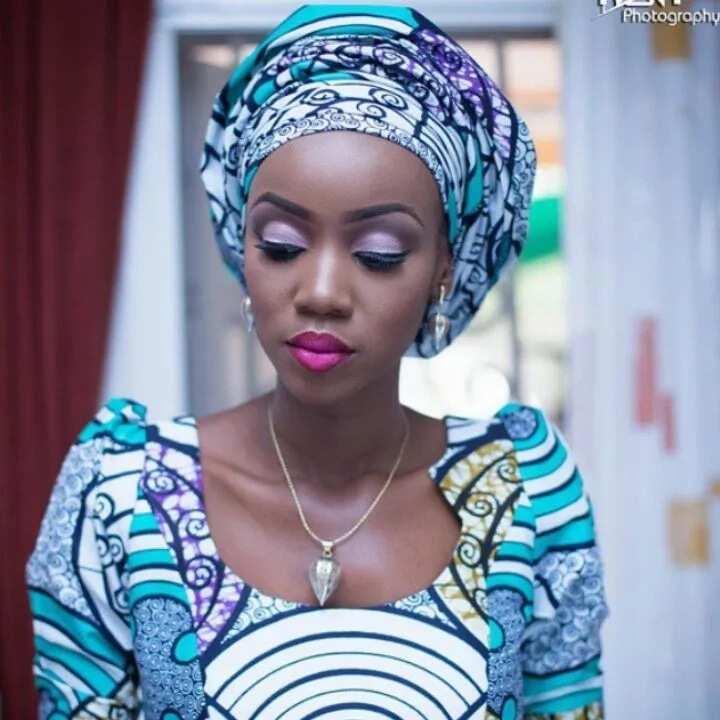 Even gray colors don't look boring in this case because Ankara is always attractive. See how well the makeup is chosen to supplement the colors of the fabric. When rocking Ankara gele, you should always make sure the colors on your lips and eyelids are in harmony with the patterns of your fabric.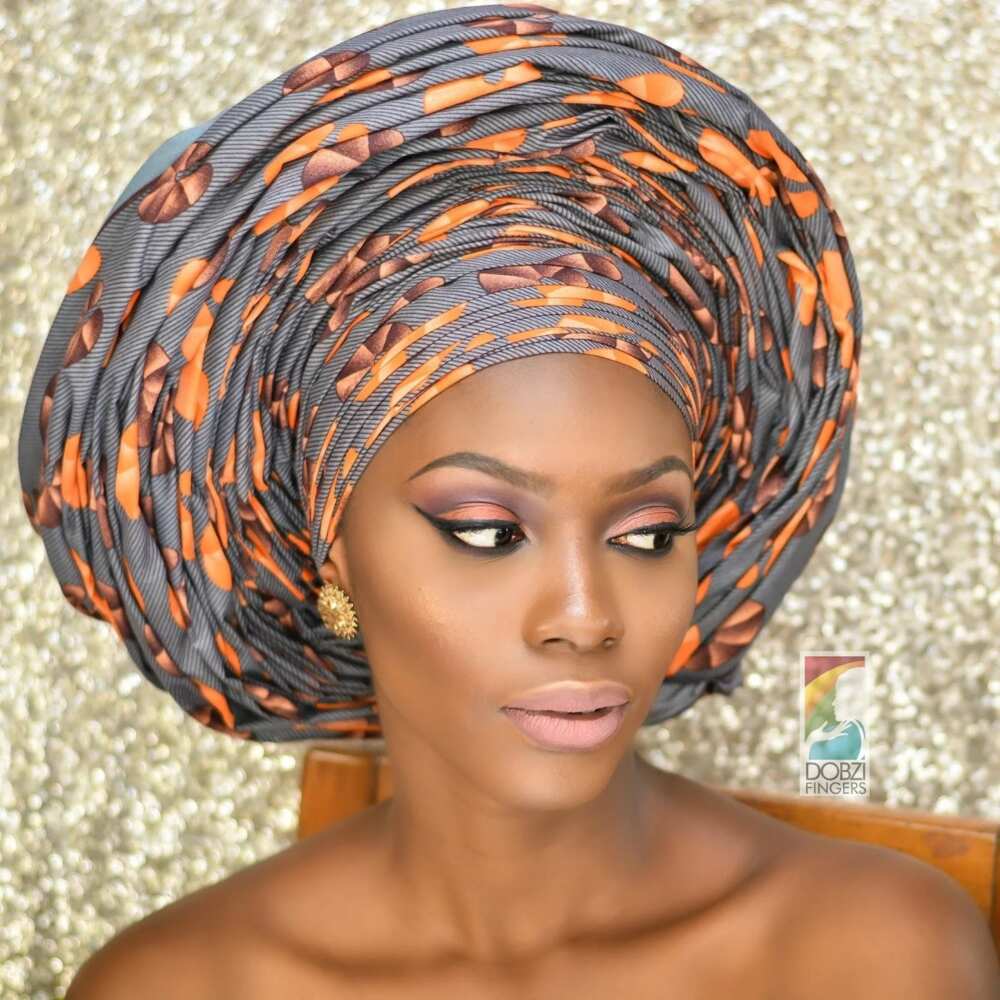 It is worth mentioning that gele does not have to always be rocked in a classical round shape. Fashion-makers get great creative freedom because they can experiment with the form of folds, various bows and waves. Look at the two charming girls below. The bright fabrics illuminates their image so much, filling it with life and beauty.
Voluminous details don't only look festive but can also increase your height; which makes it the ideal choice for petite girls who want to visually appear taller. If you add a pair of high heels to the mix, you will look even taller.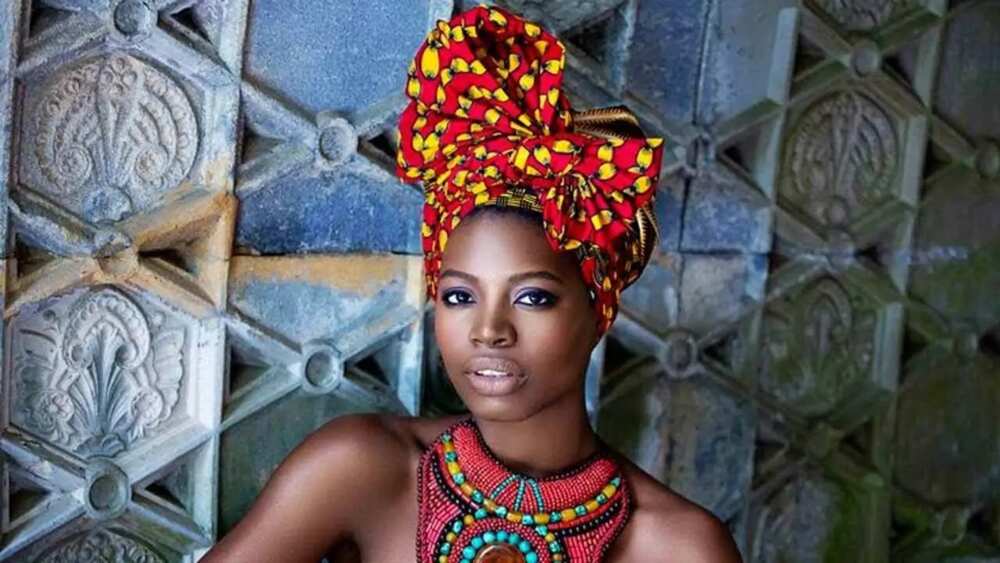 However, it is not necessary that the bow should be large; you can choose to create the casual option. No matter how simple your clothes are, the Ankara gele is guaranteed to make you look more memorable. Look beautiful not only on special occasions, but every day.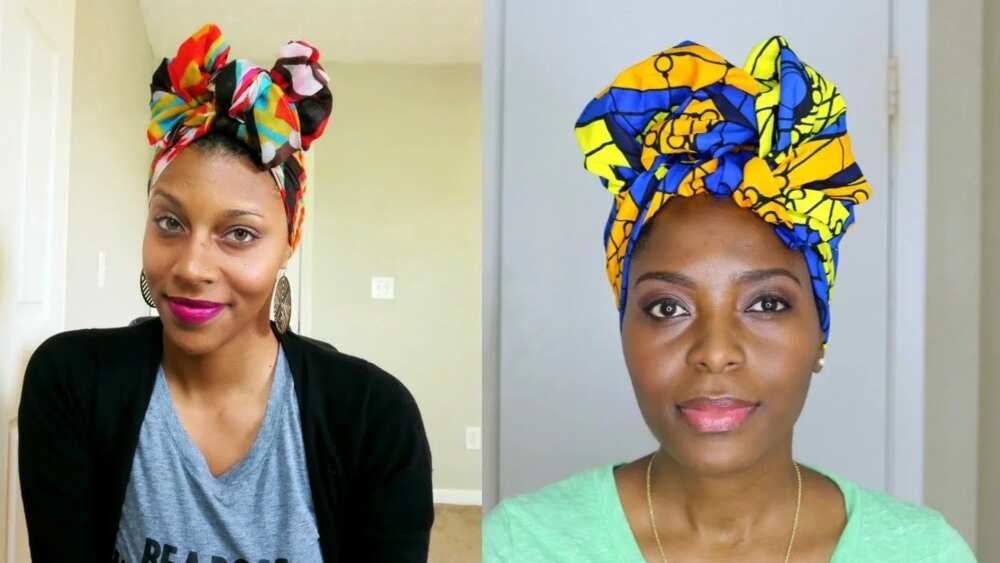 Do you want to stand out from the crowd and look like a magical fairy? Nothing brings you closer to achieving this than tying your gele in the form of a magnificent rose. Of course you will have to put in a little extra effort to build such a structure on your head, but isn't it amazing? After making an appearance at any event wearing this, you are sure to be remembered as the most fashionable and stylish woman that day.
At the moment gele in the form of flowers are considered a popular trend.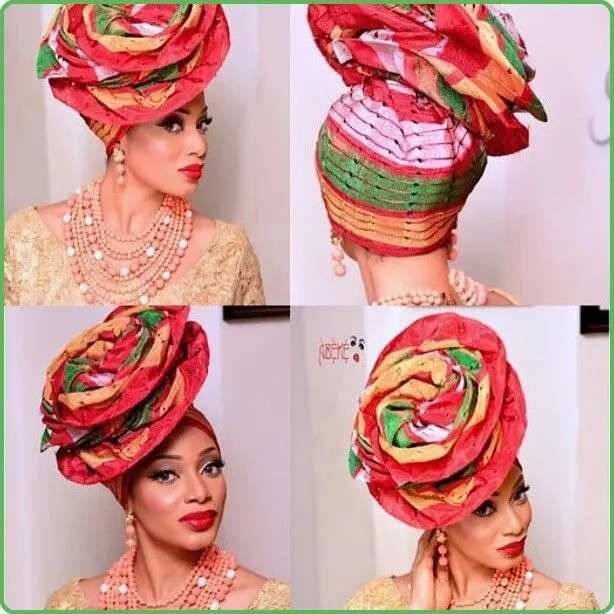 Ankara is a universal fabric because with its help you can embody the most unusual stylistic ideas. The image below shows one made out of a white material with modest, gentle patterns. The main focus here is the eye makeup.
With such a headdress you will look very feminine. It can be worn both on a holiday and in a formal setting when there is no need to stand out too much.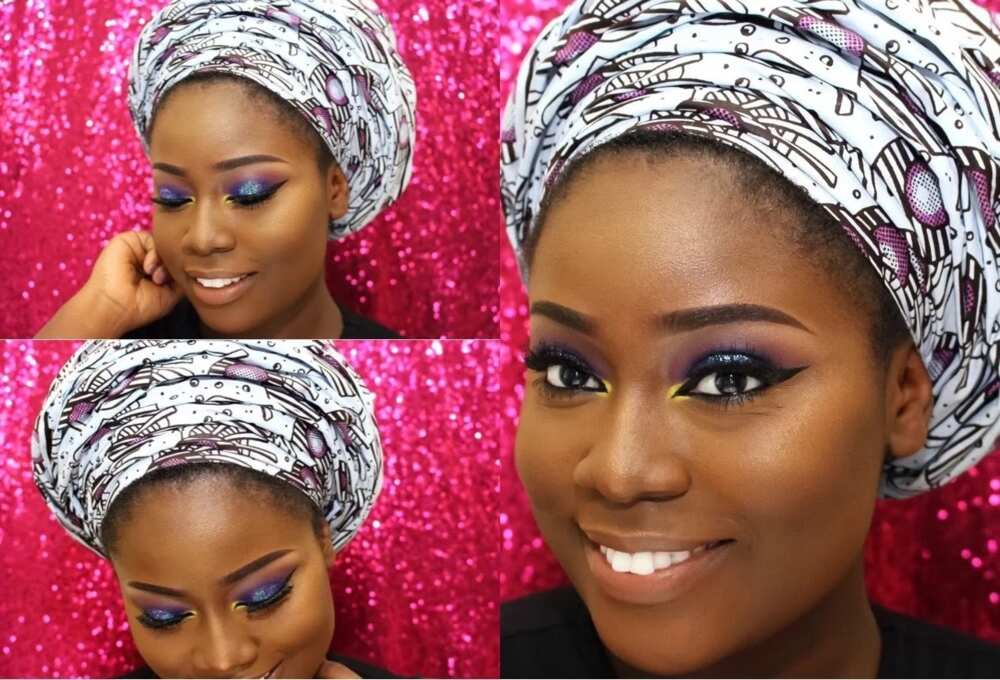 Ankara fabric is the perfect solution for every occasion. Since it involves a lot of folds and layers, you get the freedom to be creative. You can also really jazz things up by wearing dramatic makeup to match.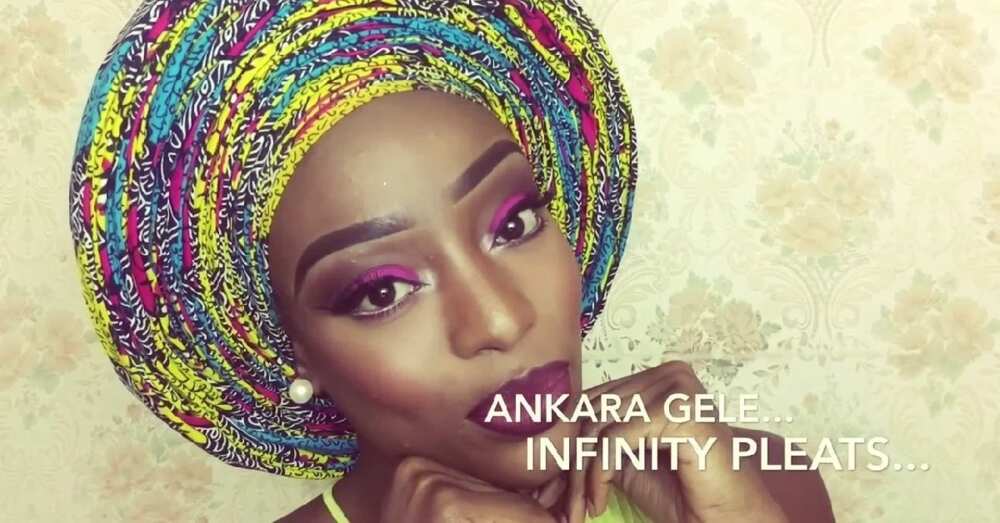 Now you know how to tie and rock the Ankara gele, we wish you good luck creating your own lovely headdresses! Stay beautiful, charming and stylish!
READ ALSO: Latest gele styles and how to tie them
Source: Legit.ng