Mrs. Folorunsho Alakija husband and children
Folorunsho Alakija is the richest woman in Africa and one of wealthiest in the world. She is worth about $2.5 billion. But this is not the only interesting fact about her. While she has a lot of money, she also depends on her thriving family for love and support. In this article, we will talk about Folorunsho Alakija husband and children.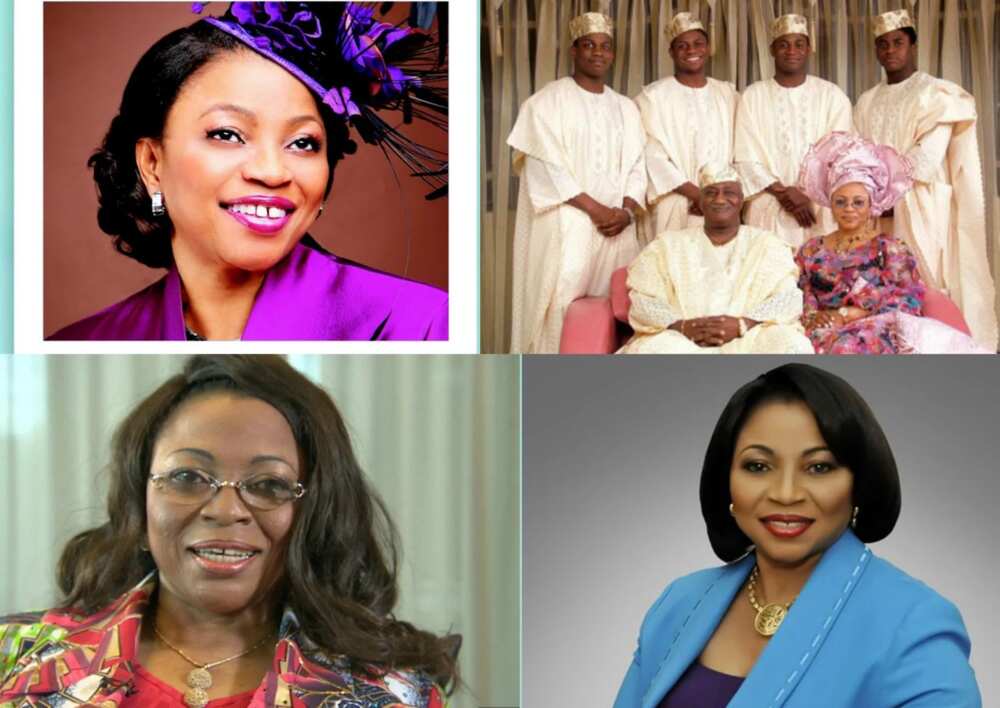 Mrs. Folorunsho Alakija got married to Modupe Alakija in 1976. This marriage is an example of tremendous fortitude and affection. They have been together for over 40 years and are still going strong. There are 4 adult sons in their family. 3 of them are already married.
Having a successful business did not prevent this talented woman from building a strong family and showing love to her husband. On the contrary, her family is important to her and they are a part of who she is.
Mrs. Folorunsho says that when she has to go abroad, she and her husband always keep in touch - call each other several times a day. Modupe is more than just a husband to her. He is her friend, lover, and brother. She found her second half in him.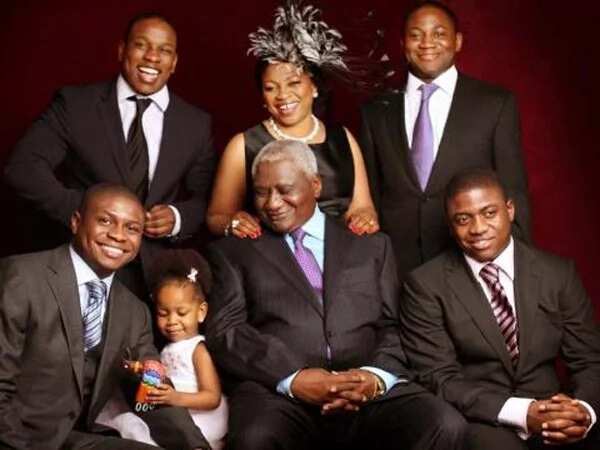 How did they meet?
The two met each other at a party in Lagos. This was two weeks after she returned to Nigeria from England. The event was attended by Folorunsho's brother and his wife. The family, was sitting at one table.
Then Modupe came up to her and asked why she was sitting with her brother when she is already a grown-up. Folorunsho's brother did not take kindly to Modupe's interruption. But despite the discomfort of the situation, Folorunsho and Modupe managed to get to know one another a little bit that evening.
READ ALSO: Kate Henshaw daughter and ex-husband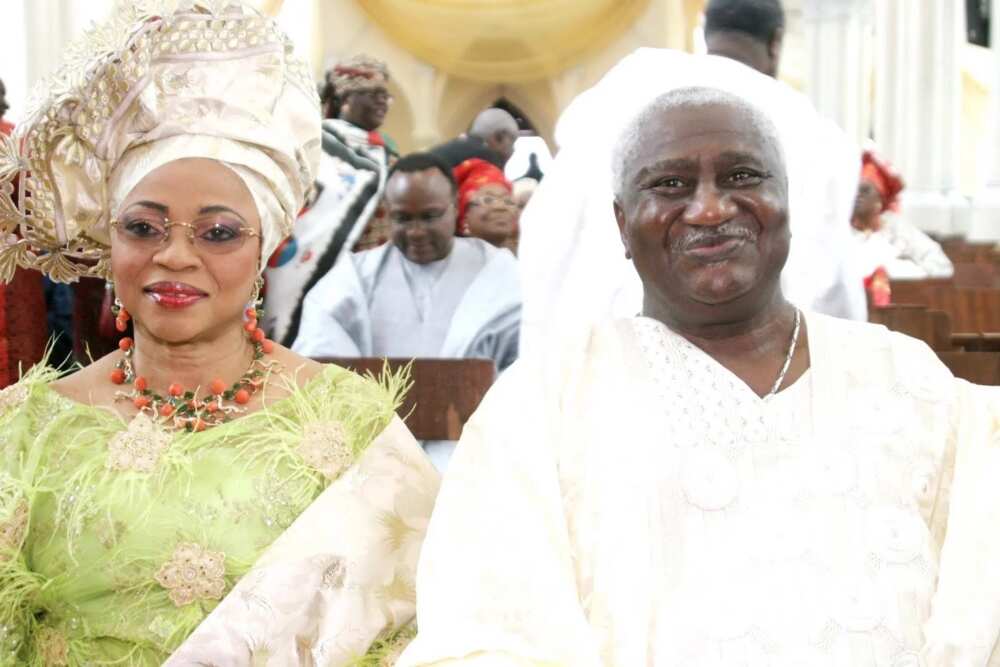 Mutual relations of spouses
Not a lot of men would want a wife that was more prominent than he was. Can the same be said about Mr. Alakija? The business lady claims that they had no conflicts about this. Her husband is quite shy and does not seek to attract attention. Mrs. Folorunsho, on the contrary, is very socially active, loves parties and glamourous events. In short, they have no conflict of interest.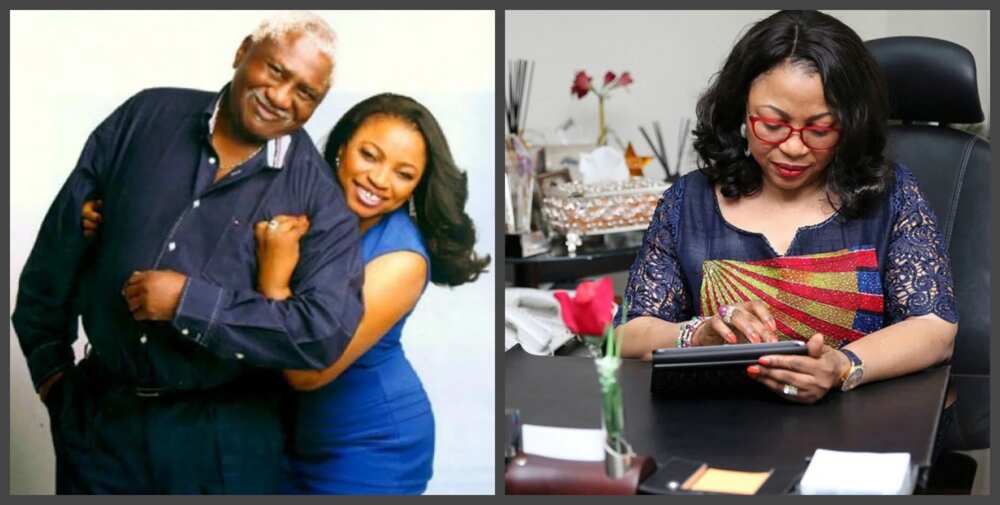 So, how have they been able to stay together for so long? Mrs. Folorunsho Alakija says that they make sure they solve all their little issues. Marriages do not break at one moment. It is important to monitor small obstacles and correct them in time. Also, a marriage should be approached sensibly, with an understanding of all its advantages and disadvantages. Many people want a fairy tale and then get frustrated when they do not get it.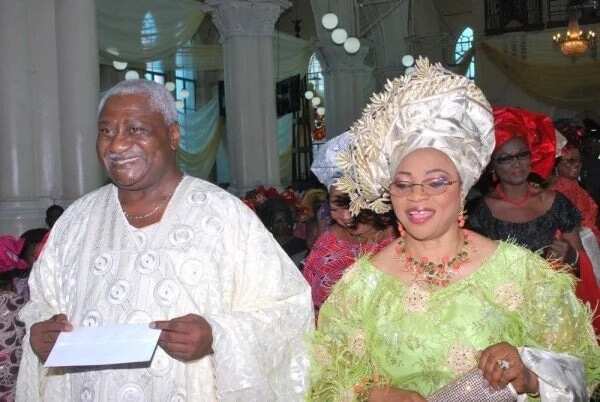 Of course, Folorunsho and Modupe have had their quarrels, but they solve them in a timely manner and do not keep grudges against each other as it happens in many other families.
The businesswoman says that she often consults other couples and advises them not to have separate bedrooms. Even if there are 5 in your house, you should fall asleep in the arms of a loved one. Also, your bed shouldn't be too big. Even if you quarrel with your loved one, you will have to sleep near him/her. This quickly eliminates resentment and encourages feelings of tenderness.
Another trick is to ask your husband to do something insignificant, even if you can do it yourself. He needs to feel needed.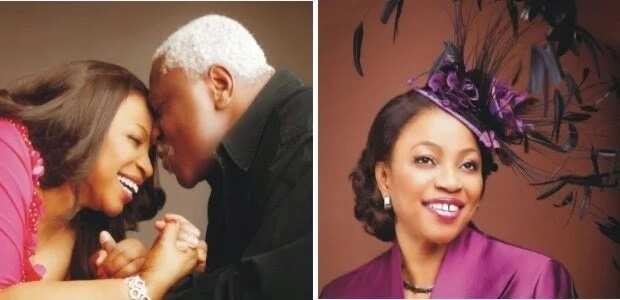 Alakija says she always finds time to greet her husband with a morning kiss, shows him respect and talks kindly to him. He is ready to help her in any situation whatever it costs.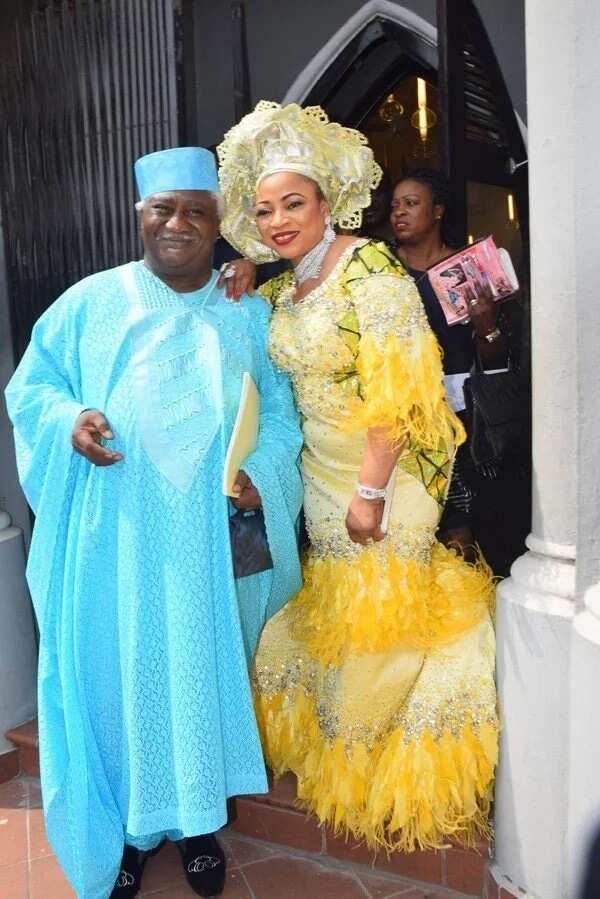 Folorunsho Alakija sons
Folorunsho Alakija children – the second most important part of her life. Let's find out more details about each of her sons:
Folarin Alakija
This man attracted media attention this year when he celebrated his wedding with Iranian beauty Nazanin Jafarian. The groom's mother made sure the ceremony was unforgettable and beautiful. Folarin supports his mother in her business endeavours. He and his brothers work at Famfa Oil Limited..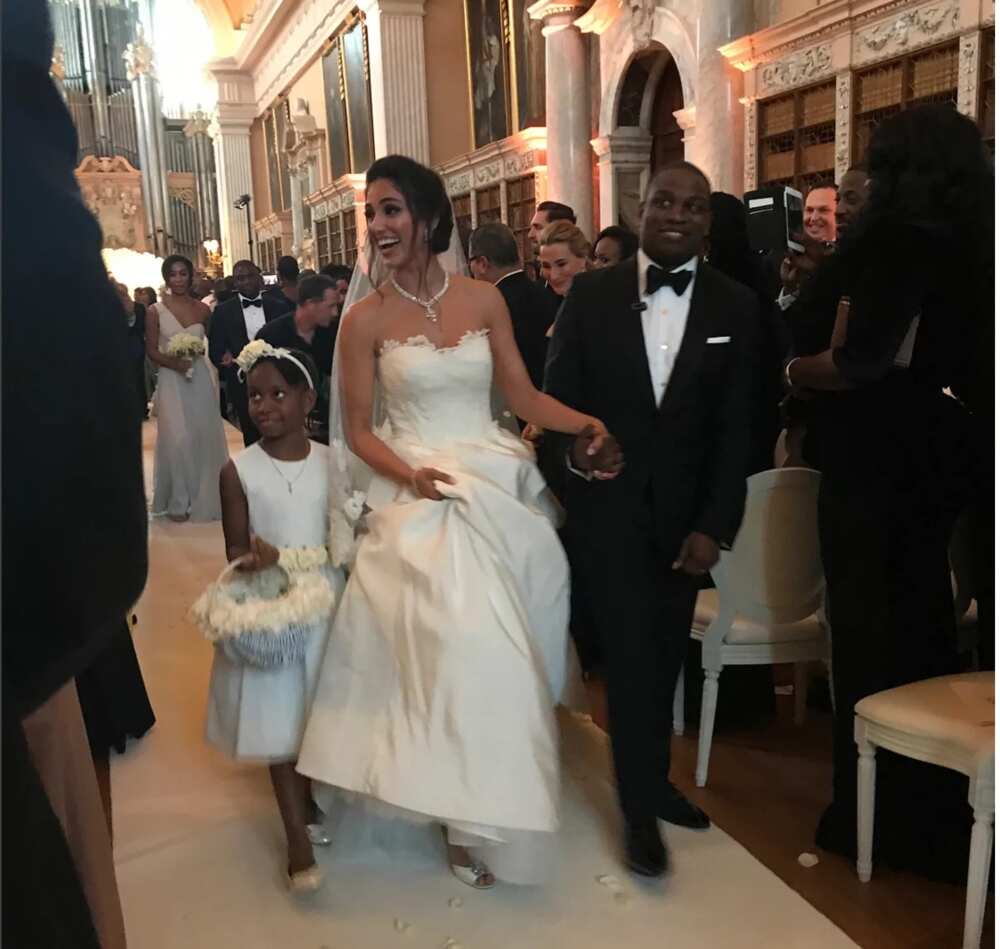 Rotimi Alakija
He is also engaged in the family business. In DailyMail UK, he was mentioned as one of most significant investors in real estate sector. He's happily married to Kike Fejemirokun and happens to be the CEO at Famfa Oil. He makes millions in terms of income. There was a little bit of confusion some time ago when Rotimi was confused with DJ Exclusive, a known figure in the music industry. This is because they both share the same names. But this was later cleared up.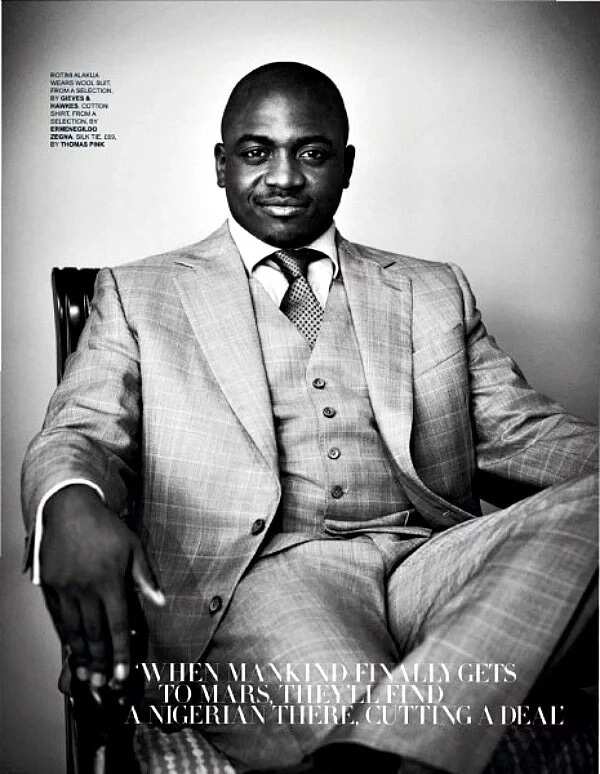 Ladi Alakija
He is the oldest of 4 brothers. He is also happily married to a lady from a wealthy family. His wedding, which took place in Eko Hotel, also made the news. The official wedding was held in London. Ladi is a shareholder in his mother's company Farma Oil.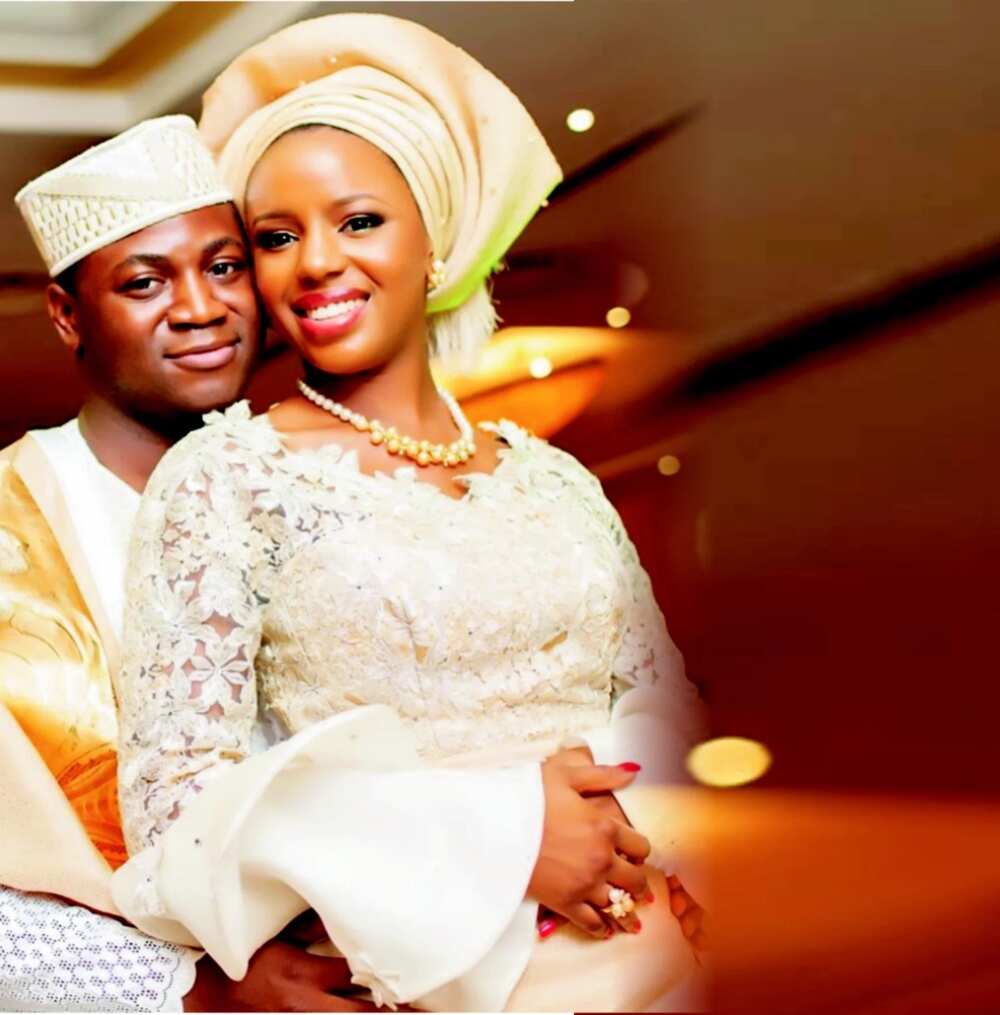 Dele Alakija
This guy can be called the most modest and mysterious of the family. He is yet to be married. Perhaps, very soon the Internet will explode with photos from his wedding in one of the chic places in London. We can't help but notice that the only time we see these men is during their weddings.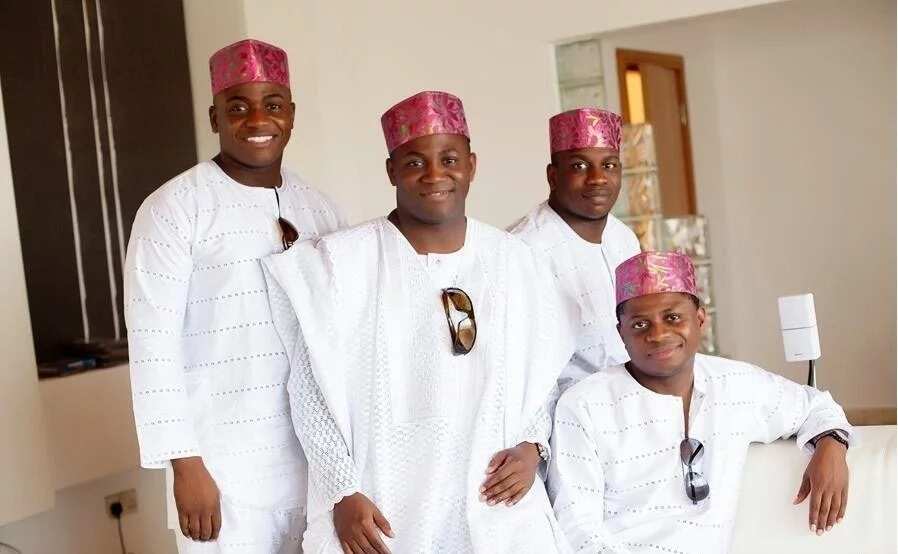 We cannot argue with the fact that being the son of a billionaire has its perks At the same time, each of sons puts in the effort to grow their mother's business, and not just spend her money.
We wish this family unity, love, good health, and success!
READ ALSO: Monalisa Chinda marriage life with her second husband
Source: Legit.ng