If anybody tells you Nigeria is doing well, it is a lie - Peter Obi
- Former governor of Anambra state, Peter Obi, has said that Nigeria has failed
- Obi specifically referred to the fact that the present administration of President Muhammadu Buhari has failed
- He stated this during an anniversary where he was the guest speaker
Former governor of Anambra state, Peter Obi, has described Nigeria under President Muhammadu Buhari as a failed country.
According to Premium Times, Obi made the comment in Abakaliki, the Ebonyi state capital on Saturday, September 30.
The former governor who was the guest lecturer at the event, spoke on the topic "Change and changing Nigeria through harnessing of investment potentials of Ebonyi state: yesterday, today and tomorrow."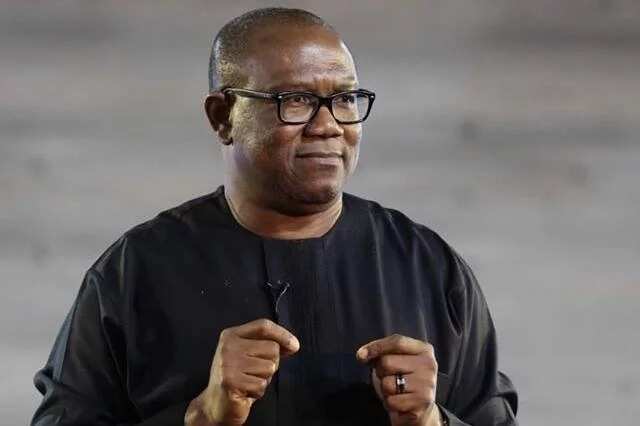 READ ALSO: Politicians who may want President Buhari's job in 2019
He lamented that Nigeria was still operating in the past with no qualified leadership to revitalize the economy.
He blamed the recent rise in agitation of youth across the country to the poor leadership of the present administration of the federal government.
His words: "For me the country has failed, If any body tells you that Nigeria is doing well, tell them it is a lie.
"They said that we are out of recession but almost all Nigerians are still feeling greatly the impact of recession."
He urged the governor of Ebonyi state, David Umahi, to always tell the people he is ruling the truth adding that the people will trust and believe him the more.
Meanwhile, the national coordinator, Freedom and Justice Movement (FJM), Dr. Breakforth Onwunbuya, has warned that, if proper measure was not taken ahead of the 2019 election, there would no longer be Nigeria afterwards.
According to the veteran politician, the way the economy was being run by the APC-led government, it could lead to mass exodus of Nigerians out of the country.
Onwunbuya, who is the immediate past deputy national chairman of Inter-Party Advisory Council (IPAC), handed this warning on Monday, September 18 during the meeting of stakeholders of the proposed Freedom and Justice Party (FJP) in Abuja.
READ ALSO: Buhari's performance is below average, Nigeria will be worse off if he gets second term - Bishop Okogie
Watch Nigerians talk about the recession on Legit.ng TV:
Source: Legit.ng