Northern elders kick against arrest warrant on Arewa youth leaders
- The Northern Elders Forum has issued stern a warning to Kaduna state governor, Malam Nasir El-Rufai
- The forum condemned the plan to arrest members of the Coalition of Northern Groups
- The Kaduna state government had gotten an arrest warrant on members of the youth group
The Northern Elders Forum (NEF) has condemned plans by the Kaduna state government to arrest members of the Coalition of Northern Groups (CNG).
Spokesman of the NEF, Professor Ango Abdullahi, stated that the Kaduna state governor, Malam Nasir El-Rufai has no moral stand to order for the arrest of the Arewa youths, who he said woke Nigeria from its slumber.
The Kaduna state government had on Thursday, September 28 announced that it obtained a bench warrant from the court to arrest members of the CNG who gave October 1 as deadline for Igbos living in the North to quit or be forced out of the region.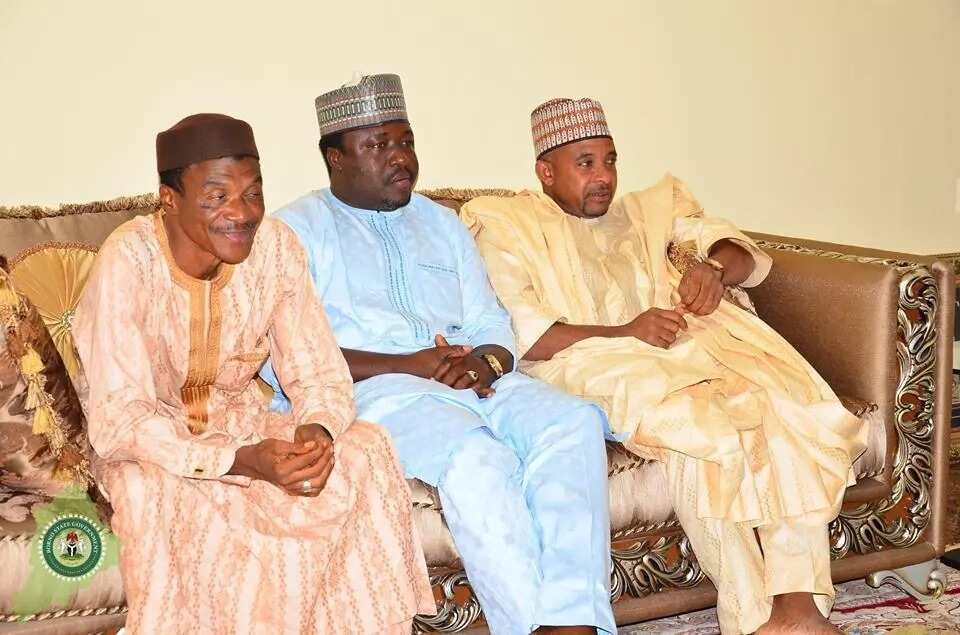 The CNG has since withdrawn following the intervention of the Borno state governor, Alhaji Kashim Shettima.
READ ALSO: Southeast crisis: Oodua Republic Front welcomes displace people into southwest
Professor Abdullahi told Leadership: "The government owns the power to arrest whoever they want to arrest, but I hope that they would arrest the youths and put them on trial in the court of law that belongs to Nigerians and not the ones they set up.
"We know that the government of El-Rufai doesn't even obey the law or court orders. I supported the youths' declaration. They did a good job and by waking up Nigeria from its sleep."
But the Kaduna state police command maintained last night that the warrant of arrest on the Arewa youths from the court of law will be fully implemented.
The state commissioner of police, Agyole Abeh, said, "Any warrant of arrest from a court will be carried."
Details of the warrant of arrest on the Arewa Youths showed that the offences committed by the accused persons include:
- Inciting disturbance punishable under section 78 of the penal code laws of Kaduna state 2017
- Disturbing public peace punishable under section 77 of the penal code laws of Kaduna state 2017
- Injurious falsehood punishable under section 373 of the penal code laws of Kaduna state 2017
- Unlawful assembly punishable under section 66, and
- Criminal conspiracy punishable under section 59 of the penal code laws of Kaduna State 2017
Meanwhile, ahead of the October 1 quit notice deadline previously issued by the Arewa youths, Igbo indigenes resident in northern Nigeria have been advised to return back to the southeast, by some concerned lawyers in Onitsha, Anambra state.
The lawyers - Samuel Chukwukelu, Ben Okoko and Maurice Efobi - made their comments while speaking to newsmen in Onitsha on Thursday, September 28.
The lawyers advised Igbos to vacate the north, whether the threat would be carried out or not and despite the fact that the quit notice had been revoked by the Arewa youths.
READ ALSO: Hate speech and quit notices only hurt Nigeria - Oluremi Tinubu
Watch this Legit.ng TV video about Governor El-Rufai's response to the quit notice issued to Igbos:
Source: Legit.ng