4 amazing ways to prepare beetroot-pineapple-ginger juice
Editor's note: Mariah Adeboboye, the Legit.ng partner blogger, in this article, explains why every family must consume beetroot-pineapple-ginger juice everyday.
Mariah is an amazing cook, who is passionate about her family and inspires other families to ensure best meals are on their tables on a daily basis.
She is the owner of food bog called Mariellasmenu, the platform she uses to share recipes in order to inspire people to cook for their families.
Mariah could be contacted via: Mariellasmenu or +2348173155778, +2348126766674
More details in Legit.ng's step-by-step guide for guest bloggers.
On the spotlight today, is my delicious beetroot juice that I made with the addition of pineapples and ginger. I cannot even begin to explain how amazing this juice is, I mean, the velvety red from the beets just makes you want to reach for it. And the taste, oh my! Is something else altogether.
You have the earthy beet flavour, the sweetness from the pineapples and the spicy kick from the ginger, all coming together as one in this amazing combo! You really need to try it at home!
Beetroot, also known as beets, are part of the chenopodiaceae family of plants such as spinach, goose foot and saltbush, which are characterised by simple alternating leaves with small dry fruits.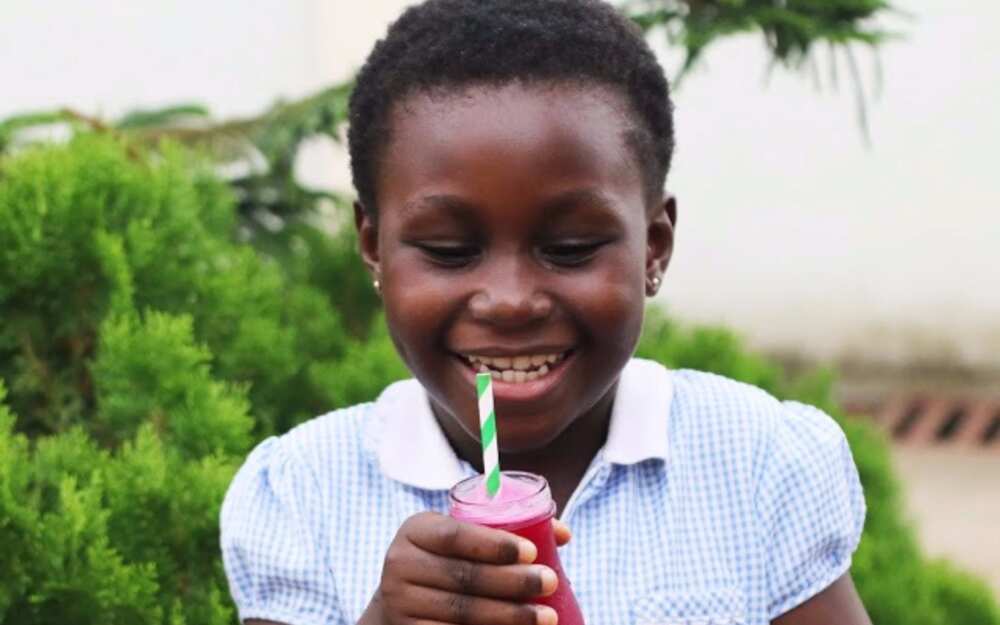 READ ALSO: Amazing! How to prepare catfish and unripe plantain pepper soup
There are about three types of beetroot; golden beets, white beets and the red ones. Beetroot can be eaten raw on its own, it adds an amazing crunch to salads, and it can also be used for smoothies and juices too, like I have done today.
Aside its amazing colour and taste, consuming beetroot comes with a lot of amazing health benefits due to its very nutritious content, it contains carbohydrates, protein, calcium, iron, Vitamins A, B6 and C, small amounts of manganese, folate, thiamine, riboflavin, choline, zinc and so much more.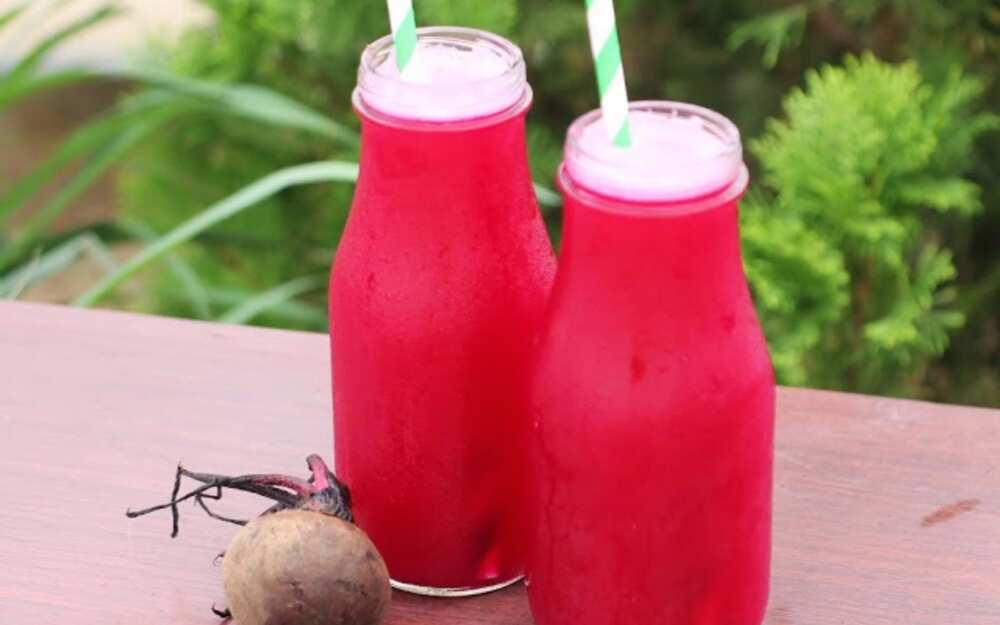 All of these vitamins and minerals combined, helps in the treatment of kidney disorders, piles, anaemia, indigestion, constipation, cancer and heart diseases. It also helps fight dandruff, increases blood circulation and helps with skin care.
I am a big fan of freshly squeezed juices and I try new recipes at least once a week, mixing different fruits and vegetables to get my family interested in trying out fresh juices. I believe I have done a pretty good job at that, the priceless smile on my daughter's face says it all!
Let's make juice!
Ingredients
1) 2 large beets
2) 1 whole pineapple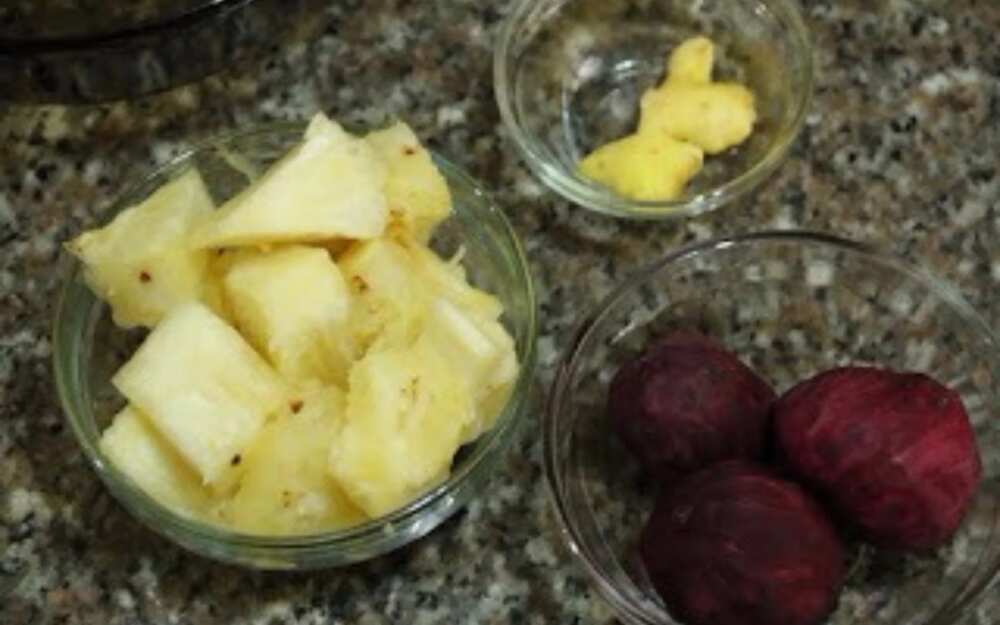 3) 10g ginger
Directions
1) Prepare all the ingredients by peeling and cutting them all into sizes that will fit in a blender
2) Blend the pineapples in badges with at least one cup of clean water, seize the juice into a clean bowl and set aside.
Cooks tip:
You need very ripe pineapples to sweeten this juice because beetroot has an earthy flavour that might put your kids off, make sure you pick good ones.
PAY ATTENTION: Read best news on Nigeria's #1 news app
3) Next blend the beets and the chopped ginger together, add two more cups of water, sieve into the same bowl with the pineapple juice
4) Pop in the fridge until chilled and serve!
Be inspired!
Meanwhile, Legit.ng had previously reported about wonderful ways to make yam and goat meat pepper soup (Ukodo).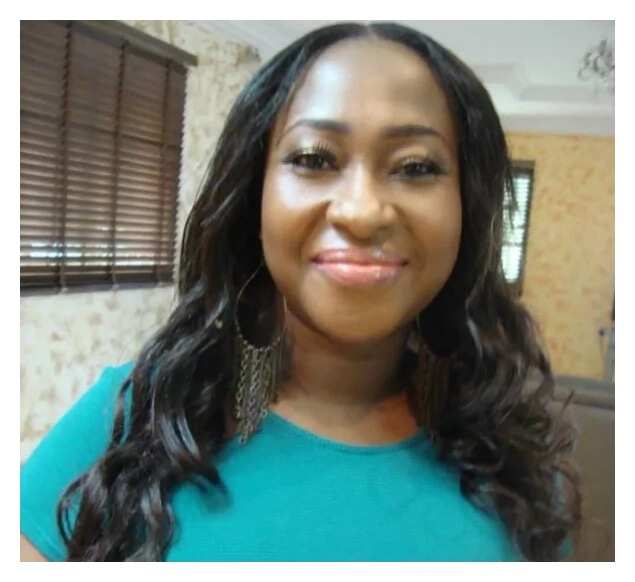 The views expressed in this article are the author's own and do not necessarily represent the editorial policy of Legit.ng.
Legit.ng welcomes writers, bloggers, photographers and all sorts of "noise makers" to become a part of our Bloggers network.
If you are a seasoned writer or a complete newbie – apply and become Nigeria's next star blogger.
Send us some info about your career, interests and expertise and why you'd like to contribute to the Blogger Network at blogger@corp.legit.ng Also, please send us the link to your blog and three examples of your work.
More details in Legit.ng's step-by-step guide for guest bloggers.
Watch this Legit.ng video to know amazing benefits of taking cucumber:
Source: Legit.ng