5 ways to get your ex back when you already have a child together
Olufunke and Doyin once had a beautiful relationship. They dated for seven years. Their relationship was the talk of the town. But soon, things soon went awry and a once happy relationship soon turned sour.
Though the relationship may have broken up, the bond of having a child together would loom large. Two years after both went their separate ways, Olufunke now wants her ex-boyfriend back. But she is now faced with a dilemma. How can she get her ex-back after having a child together?
Relationship or marriage breakups have been identified as one of the toughest things to do because everyone involved is affected in one way or another. However, have you ever stopped to consider how your children would be affected?
In trying to get an ex-lover back one has to be prepared to improve on oneself to keep each other happy in the long run.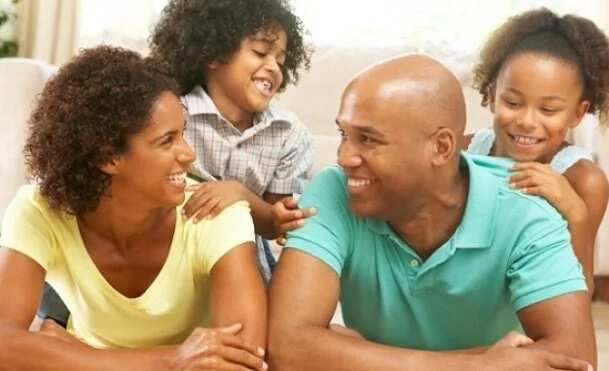 READ ALSO: Are you ready? Here's Biblical proof that world will end on September 23 - Christians claim
Legit.ng brings you 5 things to consider what people like Doyin and Olufunke can do when considering a come back after break up.when they already have a child together:
1. Amend your old ways:
This act is very important because if your partner broke up with you based on your bad attitude, you may never get them back except you change.
In this case the first thing you need to do is to identify your flaws and be ready to improve them one after another. This will make you not only to understand yourself better but also to know what your ex truly desire for.
2. Take care of his/her child:
A woman or man absolutely falls in love with anyone who is able to take care of their child because that is the easiest way to their heart. However, they must grant them the permission to spend quality time with their child in order not to become total strangers in the nearest future.
3. Prove you can make them happy:
Having a child with someone that you are hoping to get back with can be a huge advantage. You share something in common that is more precious than almost anything else in this world. If you truly want to get your ex-boyfriend back when you have a child together, you need to be patient and to be willing to prove your change over time.
4. Don't push yourself on him/her:
Aside from being his baby mama for baby daddy, even in normal relationships especially for the ladies never force yourself on your partner. This will only make them to believe that you can't do anything without them and they may end up taking you for granted.
PAY ATTENTION: Get the Latest Nigerian News Anywhere 24/7. Spend less on the Internet!
5. Be prayerful:
In everything one does, you need to be prayerful because this is the only key that can open all doors. Whatever you commit into hands of your creator never goes wrong. If you believe going back to your ex is best for you because a child is involved, be wise about it and seek God's face first before making any decision.
Watch Legit.ng video below:
Source: Legit.ng