Man says his friend Nnamdi Obi who was allegedly killed by the Nigerian army is alive (photos)
- Legit.ng gathered that a young Indigenous People Of Biafra (IPOB) supporter whom reports claim was killed by the Nigerian army, is alive.
- The young man has come to declare his presence while explaining how the Nigerian army allegedly rained bullets on them
Even though reports appeared online that a Biafran supporter identified as Nnamdi Obi, was reportedly killed during an alleged army invasion at the Afara home of IPOB leader, Nnamdi Kanu, proof of him being alive has surfaced.
One of Obi's friends who is also a fellow agitator, identified as Iyierioba Uzoezie, however shared pictures of them; maintaining that he is alive even though they are 'not okay'.
Uzoezie mentioned Obi and two others who he said were with them at Kanu's house in Umuahia Isiama, Afara, Ibeku in Abia state.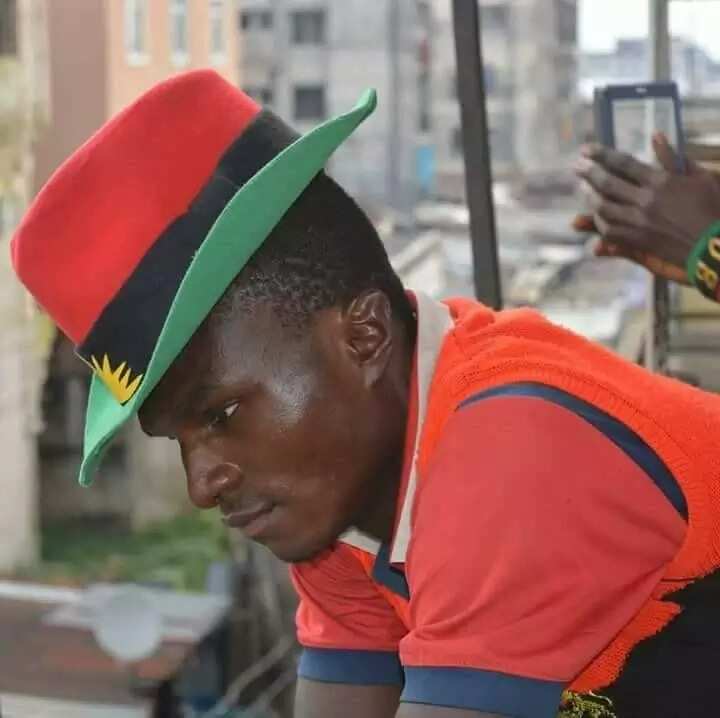 Nnamdi Obi has however come out to say he is alive. He had made his presence known by communicating with people on the social media.
See more photos of him here:
1. Ready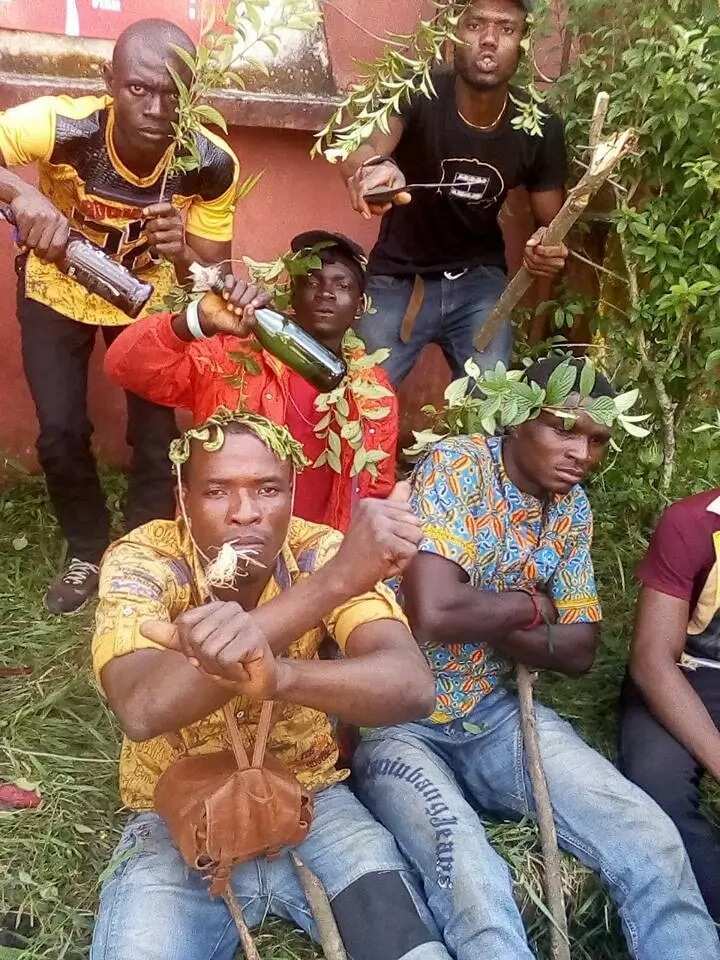 2. Protective leaves prevented them from being hit by bullets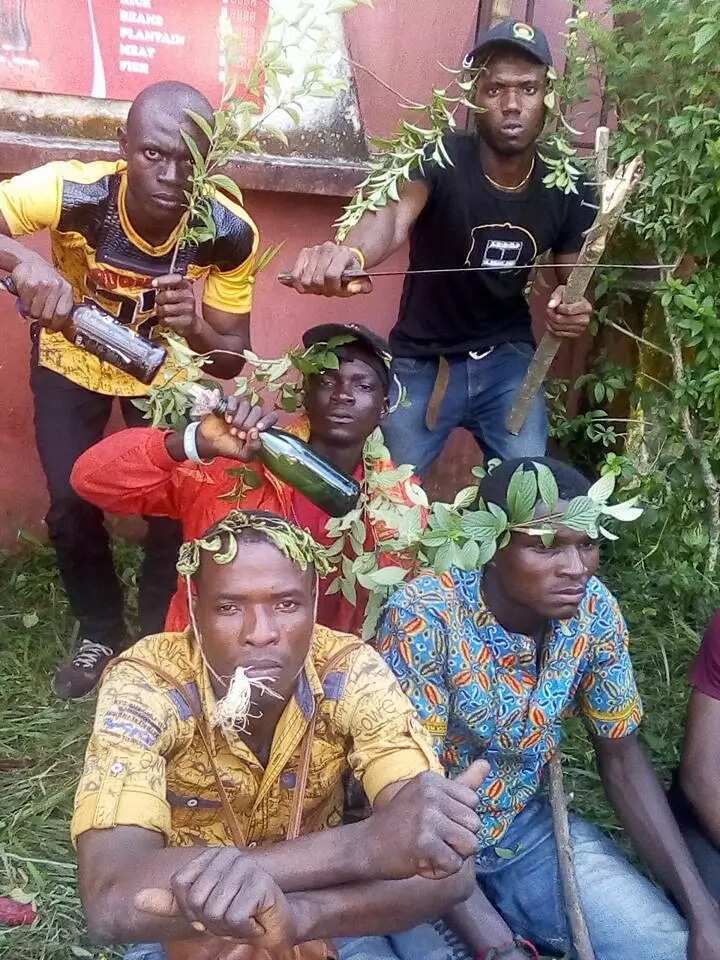 3. Obi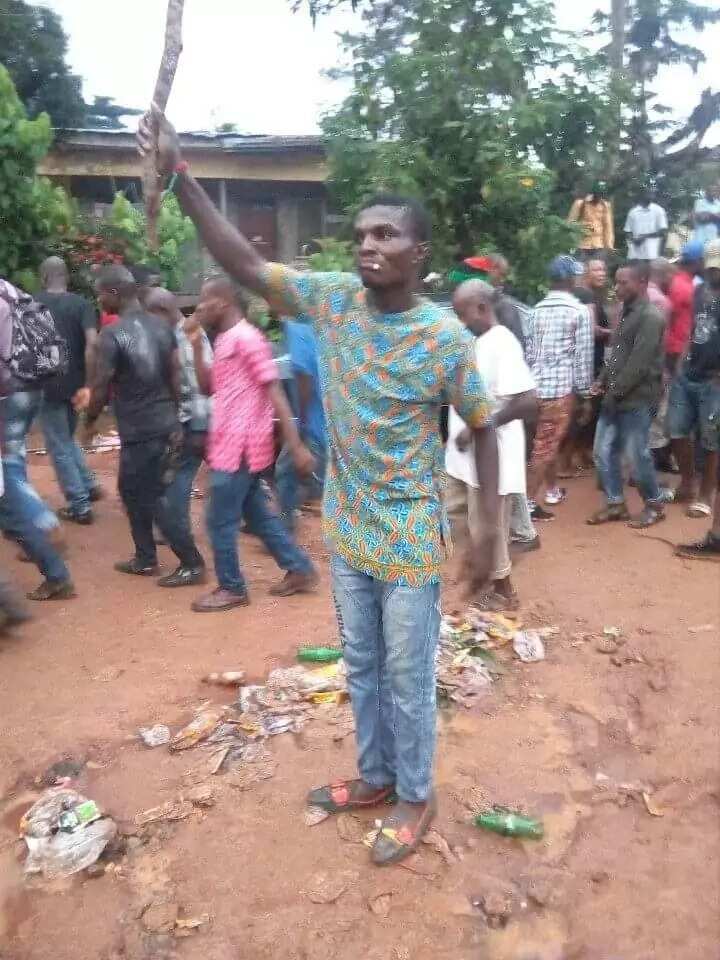 According to him, the Nigerian army rained bullets on them when they were attacked. He said his enemies are the ones spreading talks of him being killed in the attack when Nnamdi Kanu's house was raided.
READ ALSO: Widow cries out after losing mud house to a fallen tree in Imo (photos)
This assertion was made known through the Facebook page of IfeanyiCy Njoku. Obi urged everyone to protect themselves whichever way they could. He confirmed that the struggle for secession is toughing up and they must not relent.
According to him, he had never experienced the level of attack that he saw when the Nigerian army fired bullets at them. He said he is still in shock but not dead.
He claimed God revealed the protective leaves which prevent them from being harmed by bullets because of Nnamdi Kanu. He insisted that the federal government give him Biafra or he would die fighting for the cause.
See the recent post made by Njoku conveying Obi's message to everyone dear:
READ ALSO: Tunde Ednut fires back at Bobrisky for saying he asked him out (photos)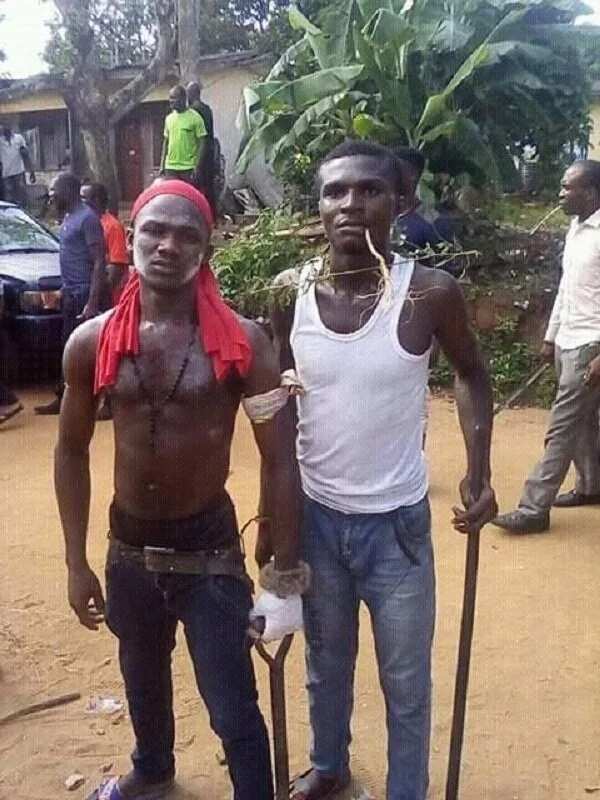 Few hours before news about Obi's supposed death went viral, he shared the post below:
READ ALSO: Breaking: Soldiers allegedly shoot 3 dead, police commissioner's house attacked by IPOB in Abia
On of the Facebook users, IfeanyiCY Njoku, who reported Obi's supposed death had written:
"Rest in Peace Nnamdi. His name is Nnamdi Obi. He was among the people the Nigerian army killed yesterday, Thursday September 14, 2017, at the family compound of the leader of the Indigenous People of Biafra, IPOB, Mazi Nnamdi Kanu in Afara Umuahia, Abia. Until his death, he was a committed member of IPOB.
Rest in peace Obi, one thing must surely kill a man. Even the Buhari army that murdered you, because of your belief and demand for freedom will one day die too . No one lives on earth forever!"
READ ALSO: Soldiers allegedly gain entrance into Nnamdi Kanu's compound
See Iyierioba's post: "Iyierioba, Nnamdi obi, Ikukudike,Somtoo we are alive but not okay."
Hmmm!
Meanwhile, watch this video to see what Nnamdi Kanu's lawyer had to say about the military invasion of his client's house:
Source: Legit.ng