Be wary of Governor El-Rufai - Timi Frank warns presidency
- Governor Nasir El-Rufai of Kaduna state has been described as a man not to be trusted
- This is the view of a chieftain of the All Progressives Congress (APC), Comrade Timi Frank
- Frank was reacting to recent comments by the governor concerning the 2019 presidential election
A chieftain of the APC, Comrade Timi Frank, has cautioned the presidency not to fall for the antics of Governor Nasir El-rufai of Kaduna state.
In a statement sent to Legit.ng on Saturday, September 9, Frank stated that the governor has a record of betraying all his benefactors.
He also warned that the claim by the governor of a "Buharist's group" amounts to a disservice to other Nigerians who genuinely love the president.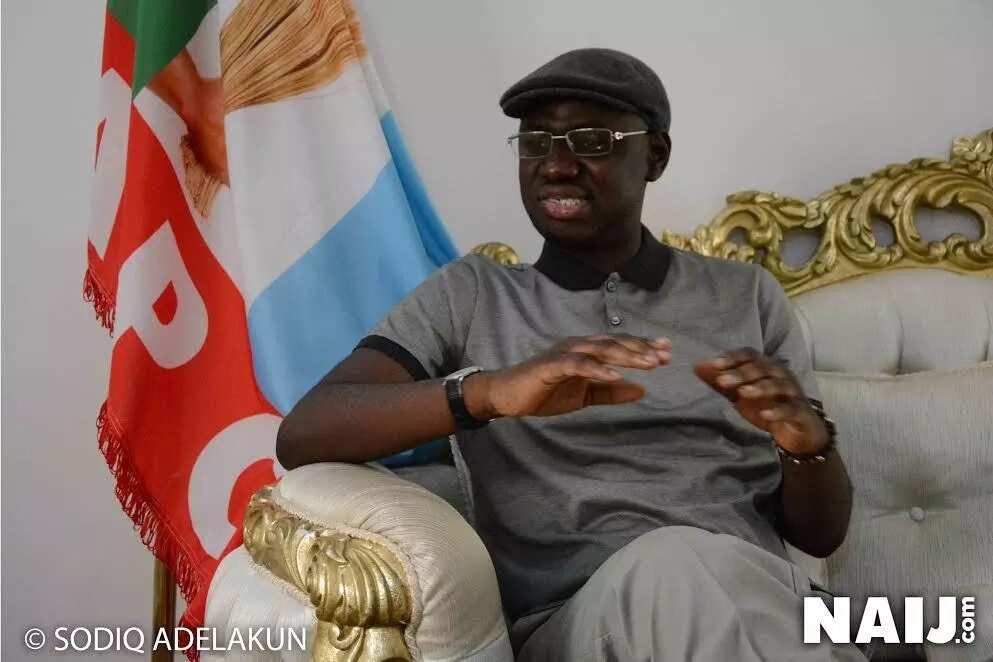 READ ALSO: My hope and prayer is Buhari will contest in 2019 - El-Rufai
Comrade Frank who was reacting to the position of Governor El-rufai over comments attributed to the women affairs minister, Haji Aisha Jummai Alhassan, declared that what the minister said was out of conscience, honesty and not disrespect for President Buhari.
"The president knows people who are truly his own and when people are talking of loyalty, El-rufai should keep quiet because he is not known to be one. A serial betrayer like this governor has no record of loyalty to anybody," he said
On the claim by El-rufai that his group was asking President Buhari to seek re-election in 2019, Comrade Timi Frank said that the Kaduna state governor does not have any electoral value and credibility to force the president to contest in 2019.
He further said Governor El-Rufai actions are geared towards blackmailing the president to endorse his candidacy, should the president seek not to contest in in 2019.
"When Nigerians were busy praying for safe return of Mr. President from his medical leave to London some months back, it was alleged that the likes of El-rufai were busy scheming on how to become the vice president.
"El-rufai is known for singing sycophantic praises whenever is in government. He did it to former President Olusegun Obasenjo and later abandoned him. He did it to Alhaji Atiku, who brought him to limelight, and again turned to his enemy.
"He has even repeated this same act against President Buhari, who El-rufai once said would never become president. The record is there for everybody to see. He will do it again once Buhari leaves government.
"May be, El-rufai was expecting Mama Taraba to become selfish, self-centered, arrogant and turn Judas like him, and turn her back against Atiku Abubakar who will always stand by her again and again politically," he said.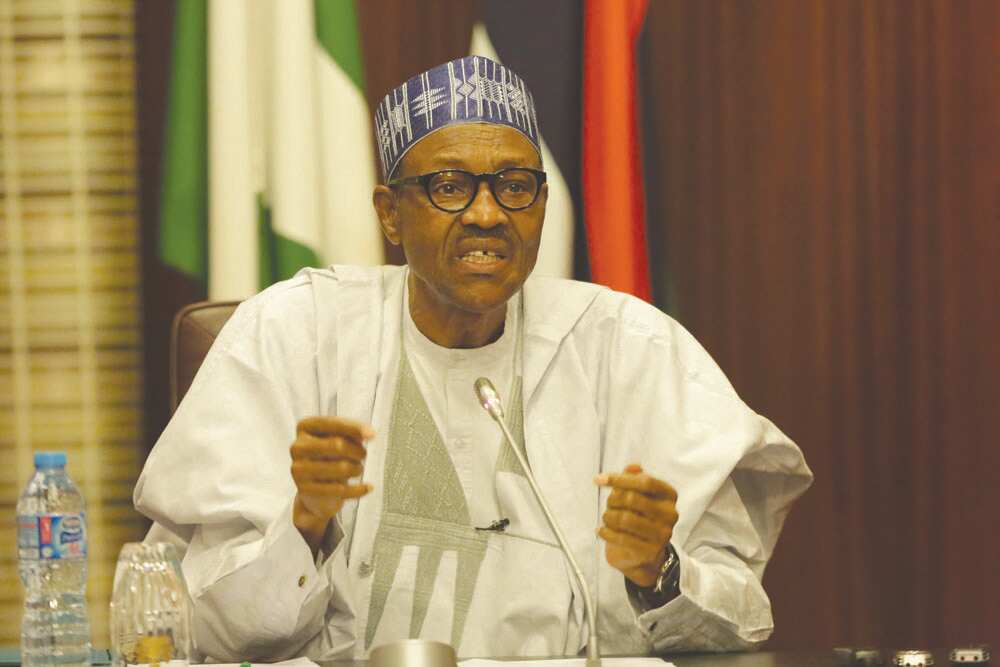 On the statement credited to Alhaji Atiku Abubakar that the APC government abandoned him after 2015, Comrade Frank urged the president to thoroughly look at the comments and the good intention of the former vice president as one meant to add value to his government and not otherwise.
Meanwhile, the north-west zonal chairman of the APC, Alhaji Inuwa Abdulkadir has denied claims by Alhaji Atiku Abubakar that he was sidelined after he helped the party win the 2015 presidential election.
Abdulkadir, while speaking to journalists at the APC national secretariat on Friday, September 8 also said that Hajia Alhassan was trying to blackmail the president with her recent statement endorsing the former vice president for the 2019 election.
READ ALSO: APC NWC meets on Mondays Sept 11 to decide Alhassan, Atiku's fate
Watch Comrade Frank give his perspective on the crisis in the APC on Legit.ng TV:
Source: Legit.ng