How to open Ecobank online banking?
If you want to be able to access your Ecobank account on-the-go or from the comfort of your own home, learn how to do that from our article. We will tell you everything about Ecobank online banking, including some information on how to register and use the service.

What is Ecobank Internet Banking?

We live in the age when most progressive banks in the world have an online banking system. Ecobank is definitely one of them. Ecobank provides its clients with the top-of-the-line internet banking experience.
Do you want to know more about it?
Here are some important features of Ecobank Internet Banking.
Features of Ecobank online banking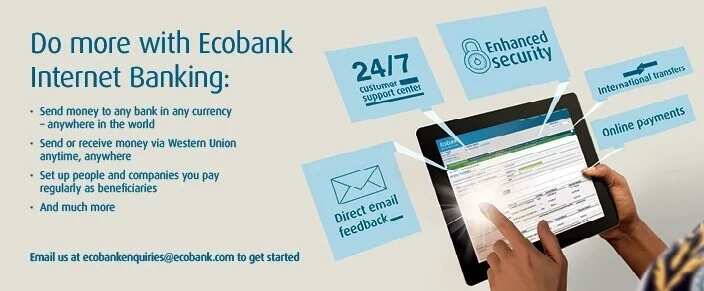 Ecobank Internet banking has a few key features you should know about:
Enhanced security. It operates using 128-bit encryption, which is the most powerful and secure encryption of them all.
Money operations. Through Internet Banking, you can perform online payments, real-time transactions and money transfers, both domestic and international.
Customer support. If you have any questions regarding your experience using Ecobank online banking, you can use their 24/7 support centre. Additionally, you can get e-mail feedback directly.
If you want to have access to all of this, read on to find out how to get it.
Ecobank Internet Banking registration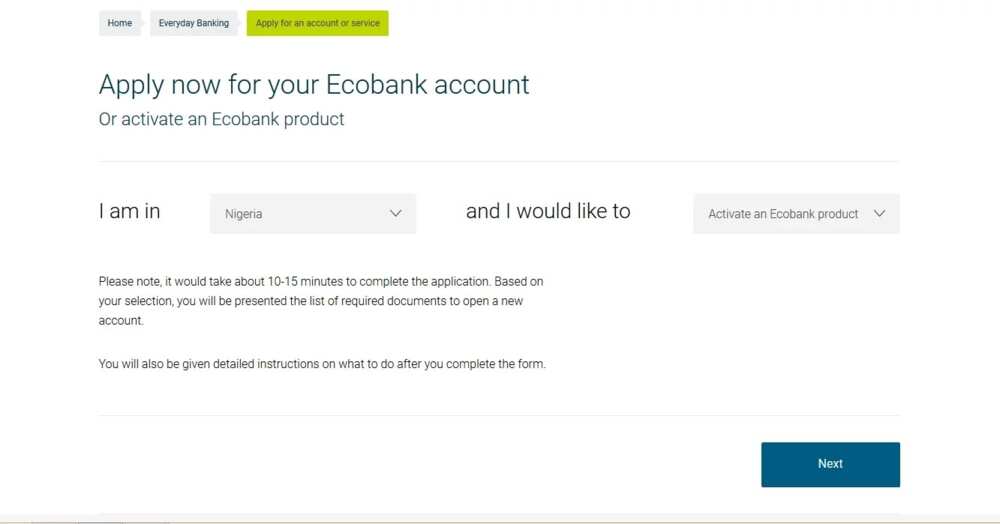 READ ALSO: List of commercial banks in Nigeria and their managing directors 2017
If you already have an account in Ecobank, you do not have to register. All of the existing clients of Ecobank are automatically enrolled in their online banking programme. However, what you do need to do is to get your unique ID number and password. And that is exactly what we are going to tell you about.
In order to receive your Ecobank Internet Banking login details, you will need to go through the following steps:
Go to the Ecobank website, hover your mouse above the 'Everyday Banking drop-down menu and click on the option that says Apply for an account or service. Alternatively, you can click this link.
Choose 'Nigeria' on the list of countries and 'Activate an Ecobank Product' in the list of options.
When the Next button becomes clickable, click on it and choose Internet Banking from the list of options on the Products to activate page and proceed to the next one.
On the Account details page, select the state where you have opened your Ecobank account. You can select a branch where you have opened the account. However, if you are not certain, it is best to skip it.
Below the two options, you will find two boxes. One requires you to write the number of your current account, and the other calls for a savings account number. Fill them with your account number(s) and click Next.
On the Personal Details page, fill the blanks with your information and click Next.
On the final Contact information page, leave the information on how to reach you and finish your application.
If you have done everything correctly, you will be able to download a request form. Download it and print it.
Take the form to your nearest Ecobank branch to submit it to finalize the whole process.
After some time, you will receive an e-mail with your login information.
But wait, there is more:
If you prefer face-to-face communication, you can go to your nearest Ecobank straight away and fill in the form there. You will receive your login details by e-mail.
When you receive your login and password, you can finally login to your Internet banking account. To do that, follow these steps.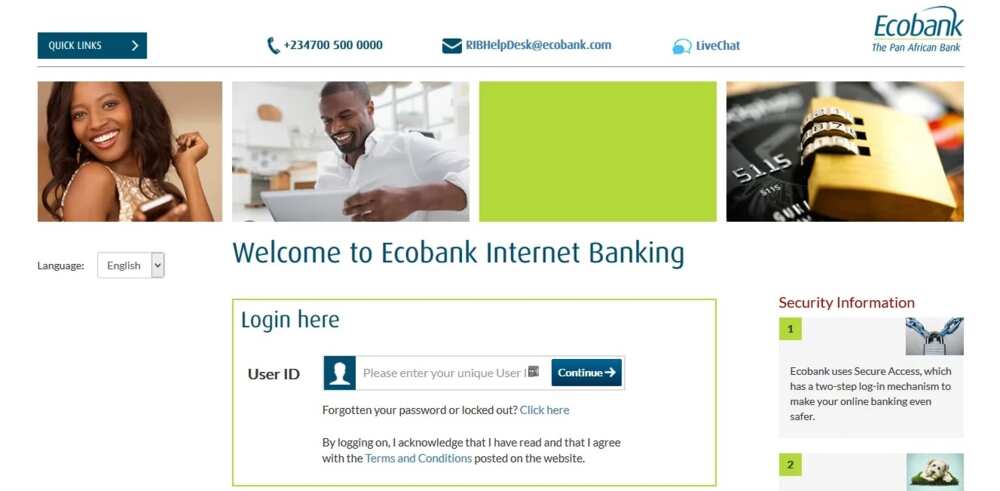 Go to Ecobank login website (ibank.ecobank.com).
Enter your User ID number in the field and click Continue.
Enter the password, confirm the security message and image and proceed to your account.
It is that simple! Now you know how to register and log in to your Internet Banking account. Continue reading for a few more important tips.
Useful tips for using Ecobank online

Ecobank online banking provides you with a secure and convenient banking experience. However, you need to keep up your end of the bargain, if you want your account to be protected. Do not use public computers to access your account. Never leave your information in the wrong hands or send it to anyone over the Internet. Always check if you are using the correct website for logging in.
If you need to reset your password (either for security reasons, or you have forgotten it), you can easily do it on the login website (ibank.ecobank.com). All you need to do is click on the link under the User ID field, enter your ID and answer a few security questions. As soon as it is confirmed, you will get a new password in your e-mail.
About Ecobank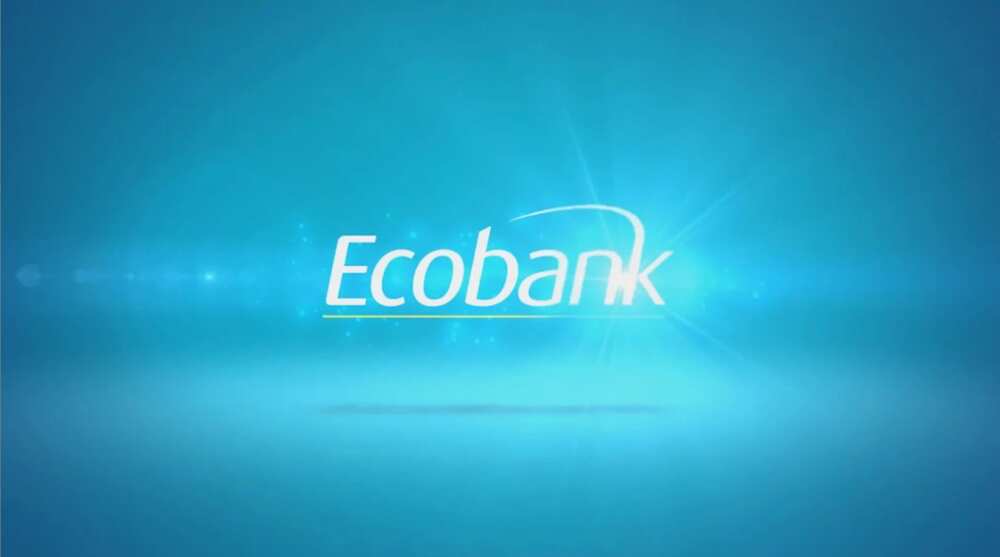 Ecobank (or Ecobank Transnational Inc) is a large pan-African banking group that has branches in 36 African countries. It originated in 1985 in Togo as a bank holding company, but soon grew to become a large international financial institution. Ecobank is one of the biggest banking conglomerates in Central Africa and West Africa. It also has offices in Europe and Asia.
Ecobank Nigeria saw its beginning in 1986 in Lagos. For more than thirty years, it has remained a strong and reliable bank. Even though it is a commercial bank, it has a licence from Central Bank of Nigeria.
As you can see, there is nothing complicated about using Ecobank Nigeria Internet Banking. If you still have some unanswered questions, we recommend you to go to the Ecobank's website and get in touch with their support team. Have a nice day!
READ ALSO: Functions of Commercial Banks in Nigeria
Source: Legit.ng