Meet talented Nigerian girl who creates pieces of furniture from used tyres (photo)
- A Nigerian girl is making waves with her creative inventions
- She makes beautiful pieces of furniture from used tyres
A Nigerian girl has become a viral sensation after some of the beautiful pieces of furniture she made with used tyres got seen. The Nigerian girl, who is yet to be identified, created stunning pieces of furniture with already used tyres.
The photo of the girl was shared on Twitter by YBLNigeria. It was the photo of the day and it seemed to sit well with many people who were fascinated with the objects she created from things considered to be a waste.
Many people reacted to the photo acknowledging the fact that she is a talented one. Her designs are not only beautiful, they are unique as well. This could very well be the young girl's way of recycling waste and contributing immensely to the development of the society.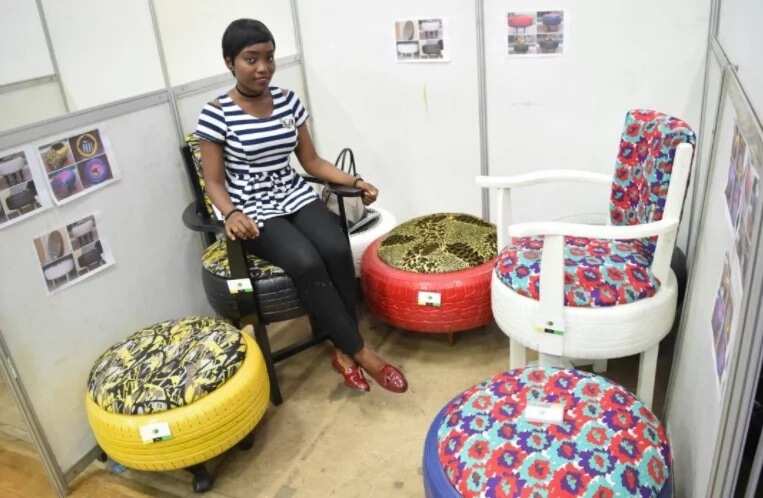 READ ALSO: Meet beautiful young lady who sells groundnut to pay school fees (photos, video)
This young lady's work is already giving hope to many people as they find it remarkably brilliant and inspirational.
See the major tweet and the responses that accompanied it below:
PAY ATTENTION: Install the latest android app to get updates from Nigeria's number one online news platform
What are your thoughts on this?
Watch the Legit.ng TV video below to see what this talented artist who paints prominent Nigerians is up to:
Source: Legit.ng