My second wife is sweeter, we started church together - Popular pastor says
A Zimbabwean pastor who took a second wife years after marrying the first has revealed how he prefers his new wife because she is 'sweeter'.
The pastor identified as Elliot Chepa, married Chipo Kandemwa, years after entering into matrimony with his first wife.
According to Chepa who is the founder of the Holy Ghost Church in Zimbabwe, he took Chipo as a wife because she happens to be 'sweeter' than his other wife.
Chepa who operated a bar before meeting Chipo, said she was the reason he started his church after she encouraged him.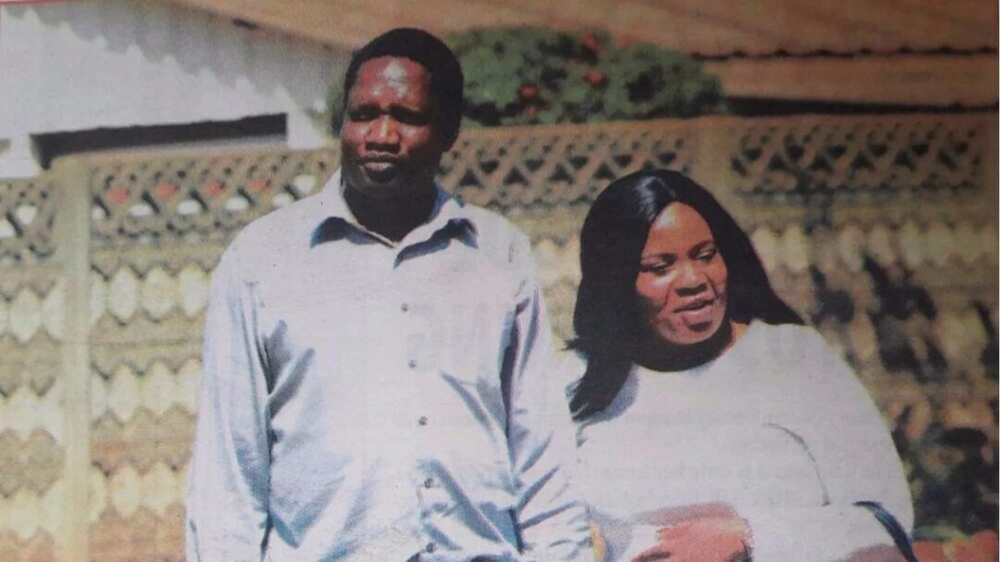 READ ALSO: EXCLUSIVE: Young lady calls out Nigerian pastor who allegedly has 58 wives
Speaking on how he met his new wife, he said:
"I'm aware that being a church founder most people do not expect me to be a polygamist. However I believe God used the situation to make me a better person.
I have known Chipo for a very long time and she is actually the one who made me a Christian. I own a bar but Chipo encouraged me to start a church and now we conduct our church services at the same venue where our bar is located. We are not pastors, we just founded a church because we love God, we employ pastors and prophets who lead our services."
READ ALSO: Delta state pastor matches single members of his congregation
Chepa denied accusations of him abandoning his first wife. He said:
"There was a period when my first wife and I had differences, that was when Chipo came into the picture. I knew I would start a life with her because she was so sweet. People who are saying I am no longer looking after my children and my first wife are just haters who are against my progress, people who are spreading these rumors are mostly pastors and prophets who we would have fired from the church for stealing as well as performing fake miracles and prophecies.
Chipo is actually in good books with my wife and my children. When my children want something from me, they always ask her to convince me because they know she can easily convince me."
READ ALSO: Pastor's wife wins beauty contest
Chipo explained how she fell in love with Elliot (Chepa). She said:
"There is a big age difference between me and Elliot but we get along very well, he is like my best friend. I fell in love with him because he was very honest with me from the start and together we have managed to do a lot of things together. My intention is not to separate him from his family and I am happy because I've managed to do that."
Na wa o!
Meanwhile, watch this video to see what Nigerians think should first be considered before entering a relationship:
Source: Legit.ng