Nigerian boy who went missing on his way to church found in Anambra state (photo)
Christopher Eriobu, Legit.ng reader recently reported that a young boy named Ezeanyika Hyginus Anthony Kenechukwu left home on Sunday, August 27 by 7:30am to attend mass at Regina Mundi Catholic Church in Mushin area of Lagos state.
UPDATE: According to Legit.ng reader, the boy was found healthy four days after on August 31 in Onitsha, Anambra state.
The boy is yet to be seen by anyone both in church and at home since he left home for the morning mass at the said church.
The reader wants that anyone with any useful information or have seen the young boy should contact the following numbers: 08033228240, 09095016561, 08173739318.
See the picture of the boy as sent below: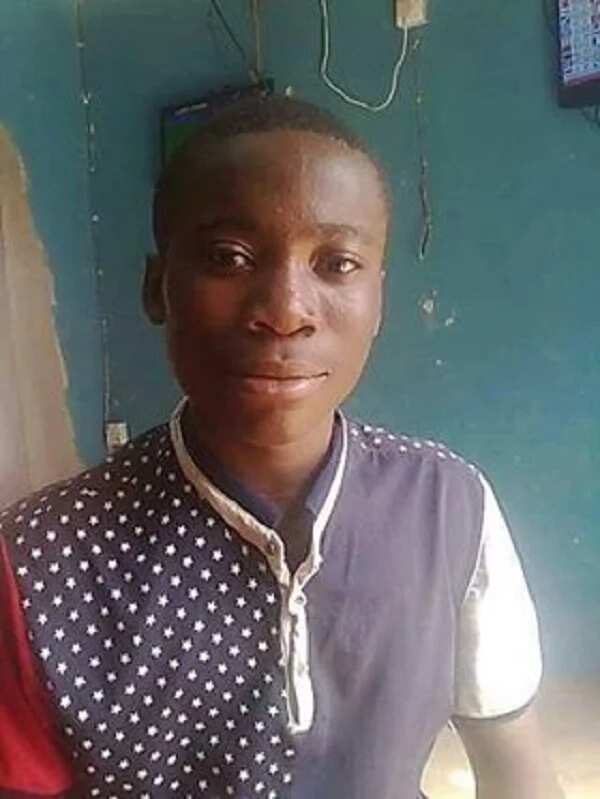 The picture has since been posted on our Facebook page and comments have been coming in. Although, there is yet to be any information that could lead to his discovery. Please share this information till the young boy is found.
READ ALSO: Your friend or loved one gone missing, kidnapped?! Send an alert to millions via Legit.ng
If you are a witness of kidnapping or attempted kidnapping, if your friend or loved one has gone missing, do not keep mum. Report it!
How to send an alert / a report: Drop a message on Legit.ng's Facebook page https://www.facebook.com/naijcom/
Send us an e-mail to info@corp.legit.ng
Write on Legit.ng's Facebook group: https://www.facebook.com/groups/221015208363351/
Please use NAIJ Report mobile app for Android to report on any information you have. Download via Google Play
Note that submission of a report to Legit.ng is only one step. Please contact the police / law-enforcement services and/or local authorities in any case.
What should be done to Evans? Watch Legit.ng video to for people's opinion
Source: Legit.ng