Ankara dresses for plus size ladies
These days, full-figured bodies have been slowly reclaiming the grounds that the skinny bodies occupied for the past fifty years. Which is why today we've decided to share some of the best Ankara dresses for plus size ladies that perfectly accentuate the curves. Continue reading for an overview of the trendy styles made with Ankara that would make any curvy lady look stunning.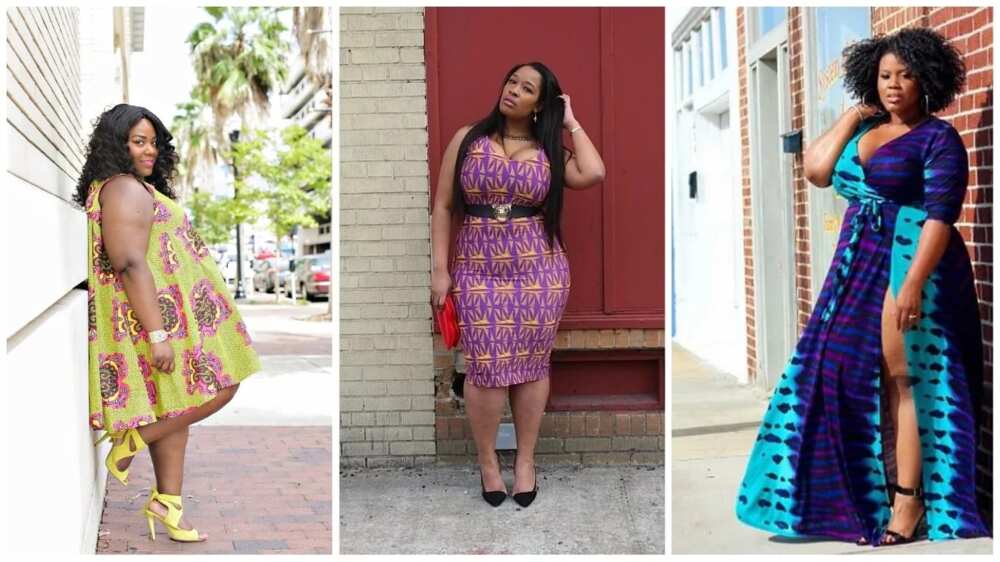 Ankara dresses for plus size ladies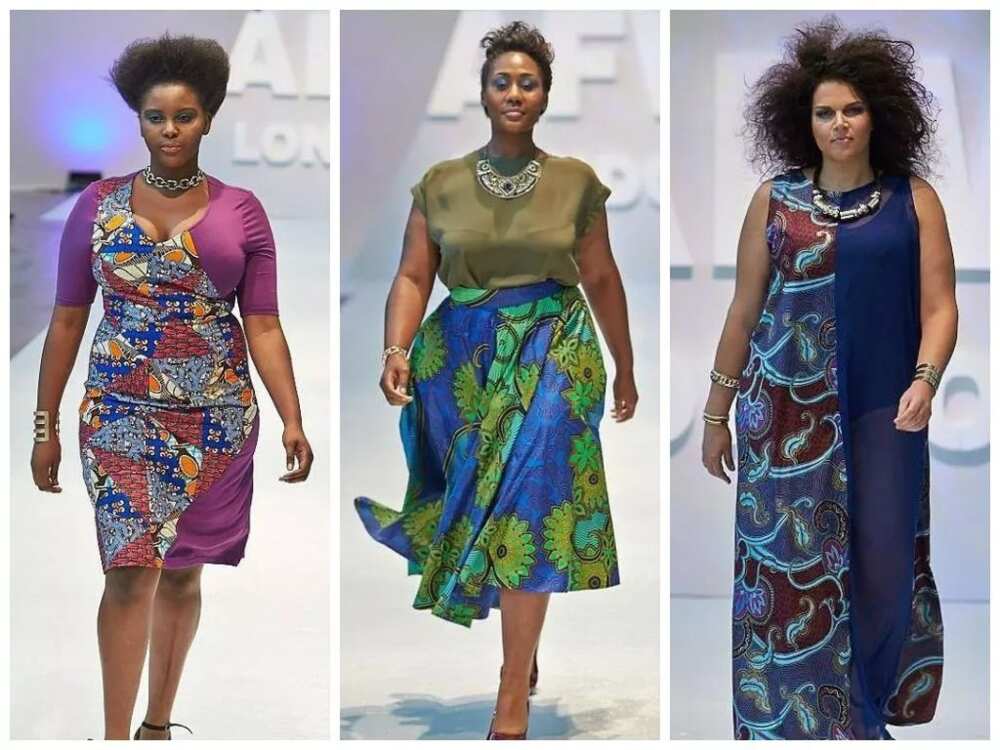 Ankara is one of our favourite styles to write about. It is colourful and it celebrates the African culture in the best way possible. Ankara garments are always a great addition to anyone's wardrobe. However, the most versatile clothes with Ankara prints are dresses.
In our opinion, Ankara dresses are one of the best options for plus-sized women in Nigeria.
Why?
All of them are unique, stunning and interesting. Therefore, any woman, whose dress size is considered to be large and beyond, can find a right option for her. Take a look at the latest Ankara dresses for full-figured women and find the perfect style for you!
Latest Ankara dresses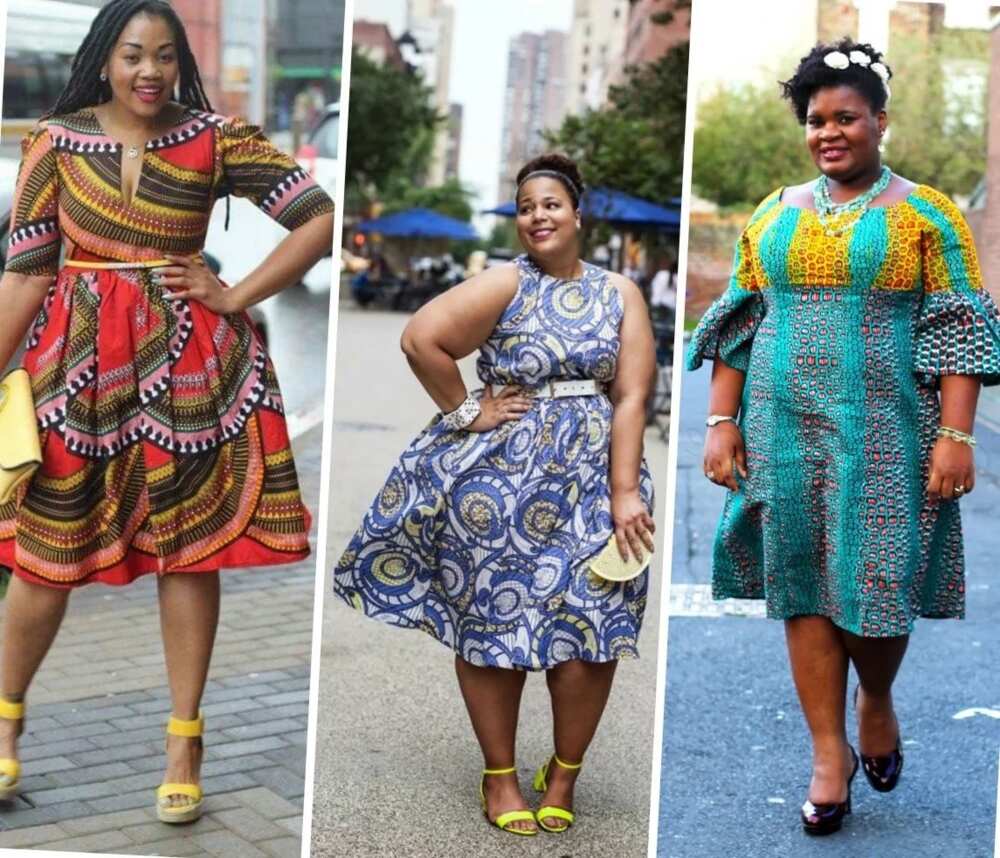 READ ALSO: Latest Ankara gown styles 2017
Most plus-sized Ankara dresses usually have high or slash neckline, and they are knee-length or longer. We will obviously tell you about those types of dresses, but we will also show you what other options you might encounter. Who knows, maybe less popular Ankara styles will work best for you. Check out our 8 pics of Ankara dresses for plus-sized women.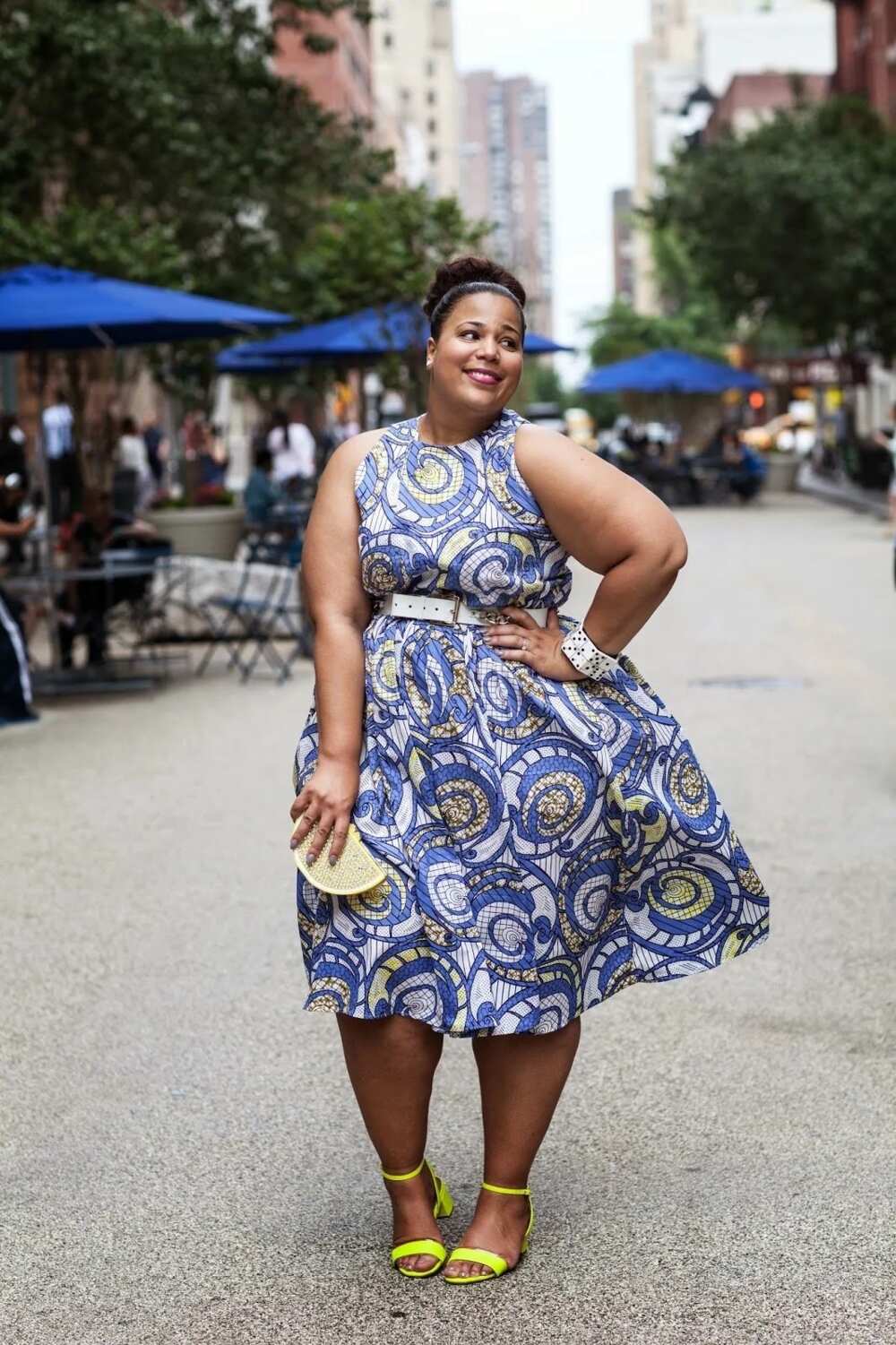 This is the most typical Ankara dress for plus size women. It has a high neckline and a fitted waist, and the flared skirt reaches the knee. It is a perfect option for those who want to attract attention to the upper half of their body. At the same time, it hides everything you might want to cover up. Overall, it creates a beautiful silhouette and allows you to feel very light.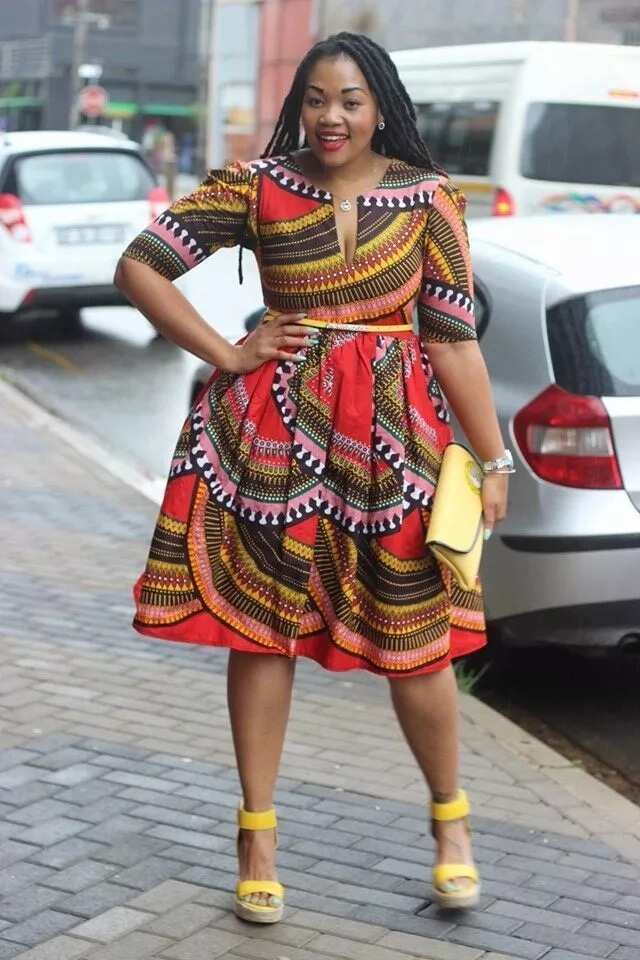 Our second pick is mostly similar, only it has a slash neckline. If you want to show off your chest and still be classy, this is the option for you. However, the semi-short sleeves might feel uncomfortable, if you have thick arms.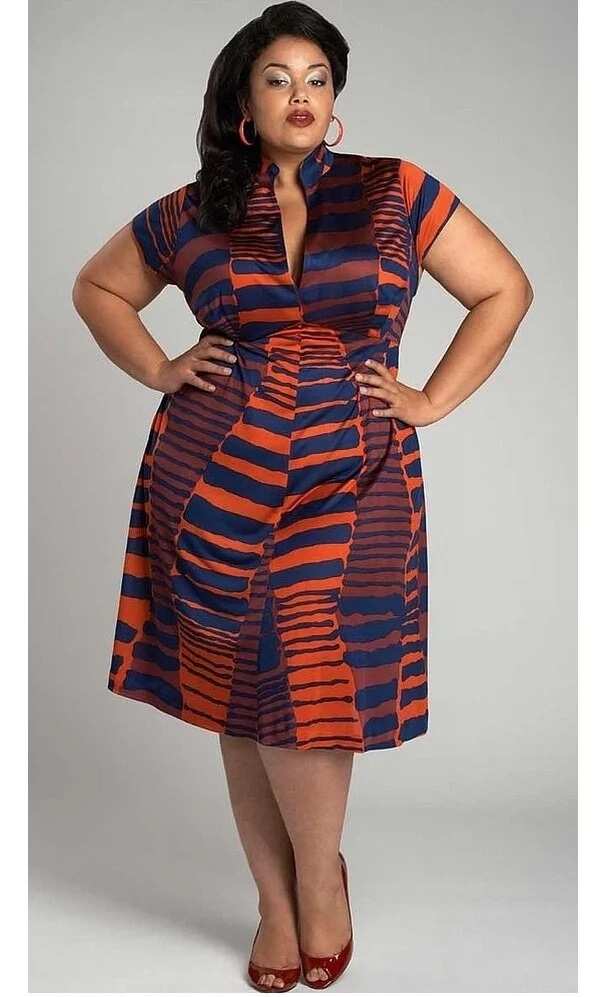 This sheath dress looks very classy and stylish. Just like the previous two options, it reaches the knee. Chinese collar is also great for accentuating lovely curves of the upper body. The sleeve length is just perfect for any type of arms, as these sleeves are less likely to cause discomfort in any way.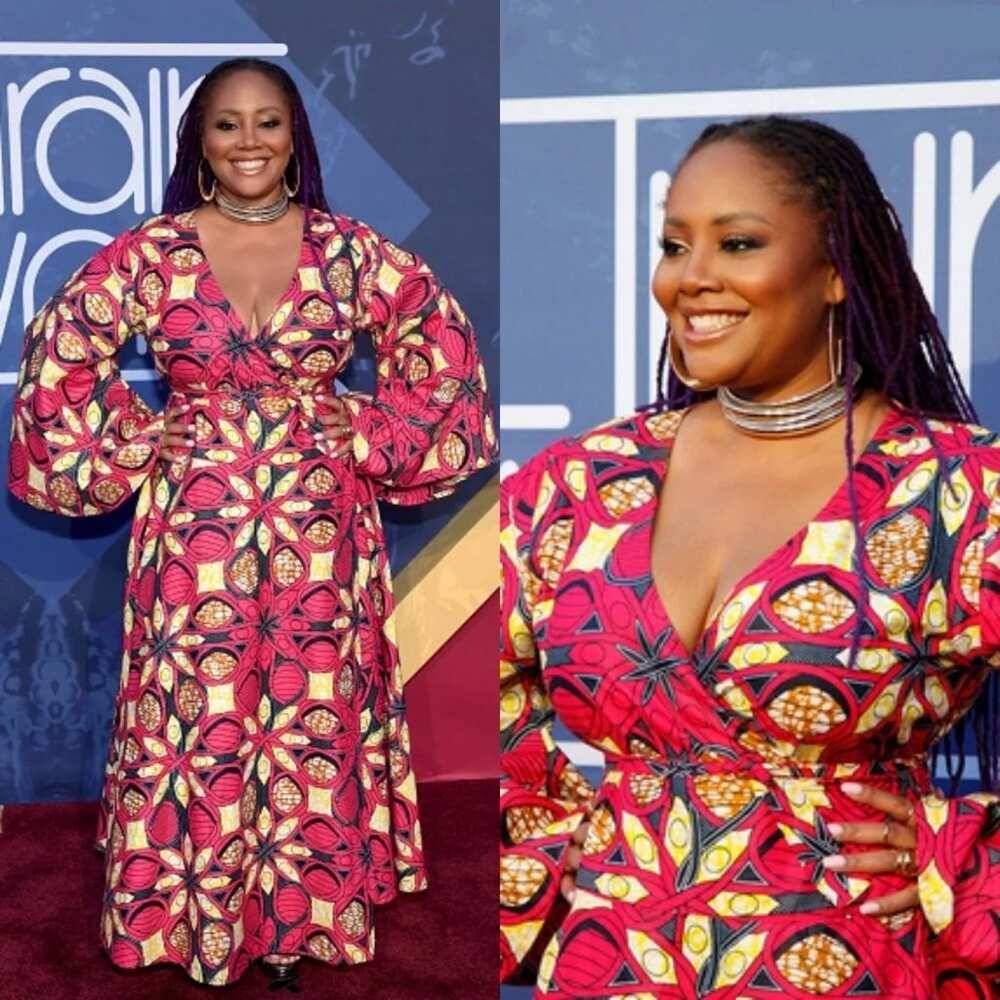 If you are into something longer and more flowy, consider a wrap dress. The plunging neckline would be suitable for those who want to attract attention to their chests. The wrap of the dress creates a tight fit around the waist, which allows for a great shape. The wide and long sleeves would be great for all kinds of arms.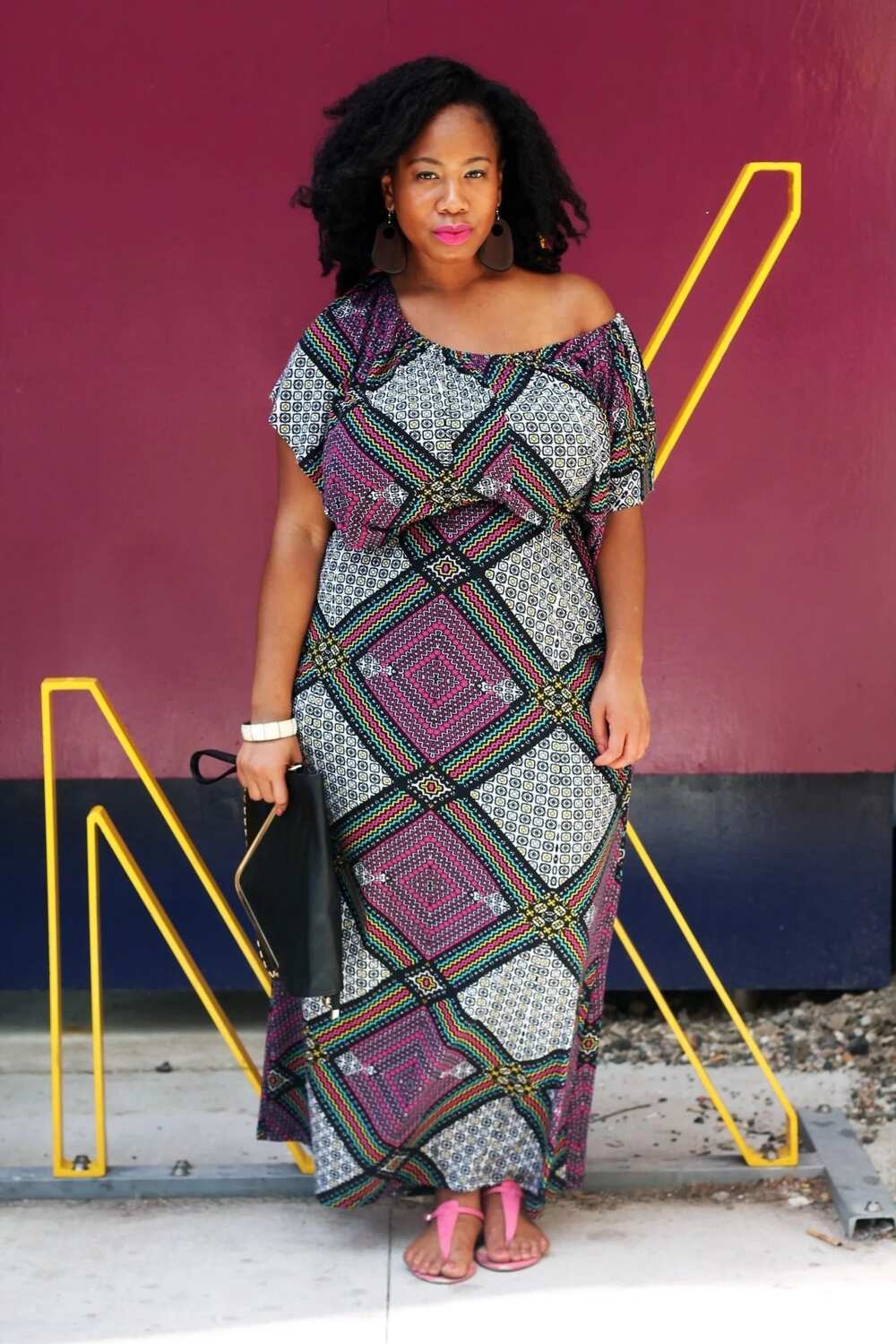 When long dresses are your style, you can also consider this option. It is less frilly than the one we mentioned before. However, the extra layer of fabric around the chest area allows to create an illusion of curves, if you are lacking in the bosom department.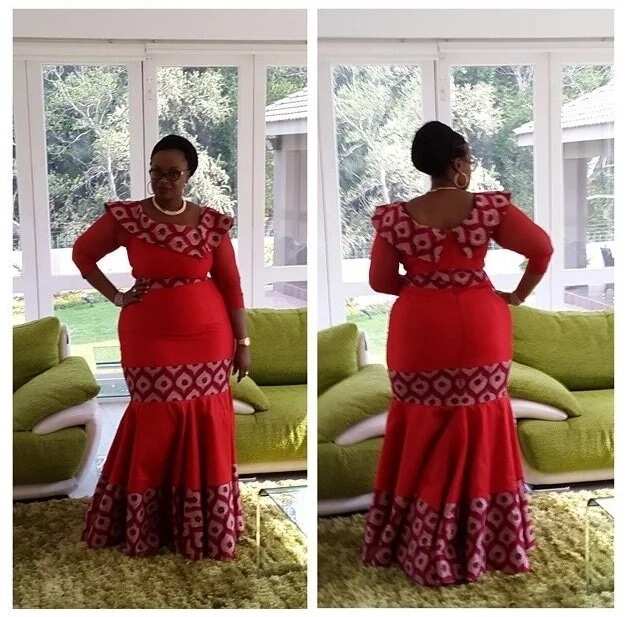 Mermaid tail lovers, this is your kind of dress. It fits very snuggly around the body, accentuating every curve you have. Women with hourglass or pear-shaped figures would be able to pull of this look especially well.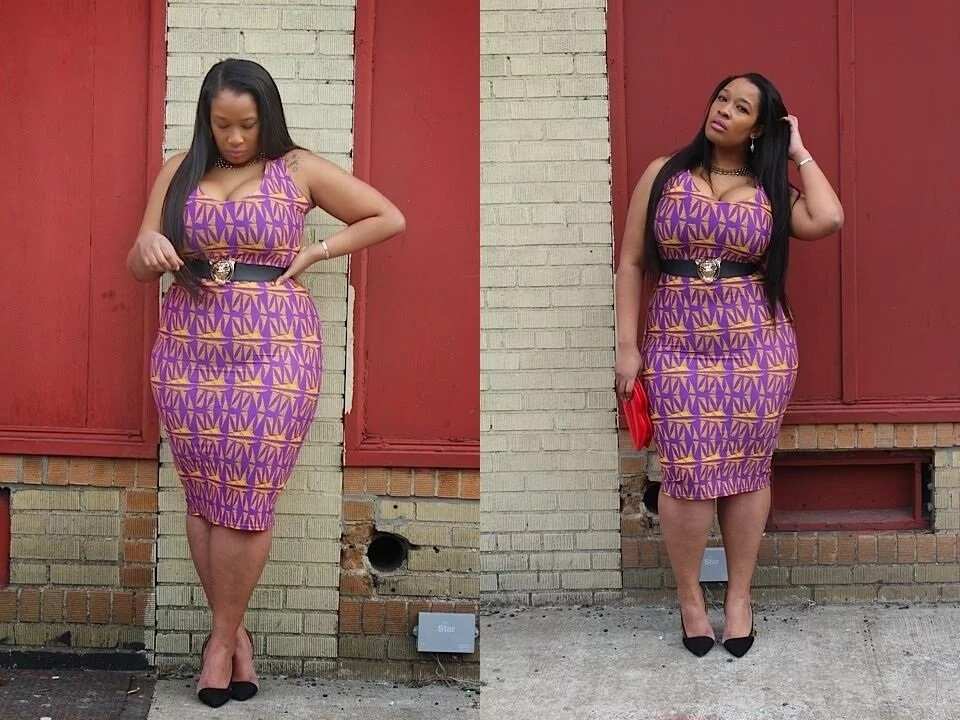 If you feel really confident in your body, and you want to show it off in its entirety, definitely consider this bodycon dress. It is very snug and short, and everything you have would be on display.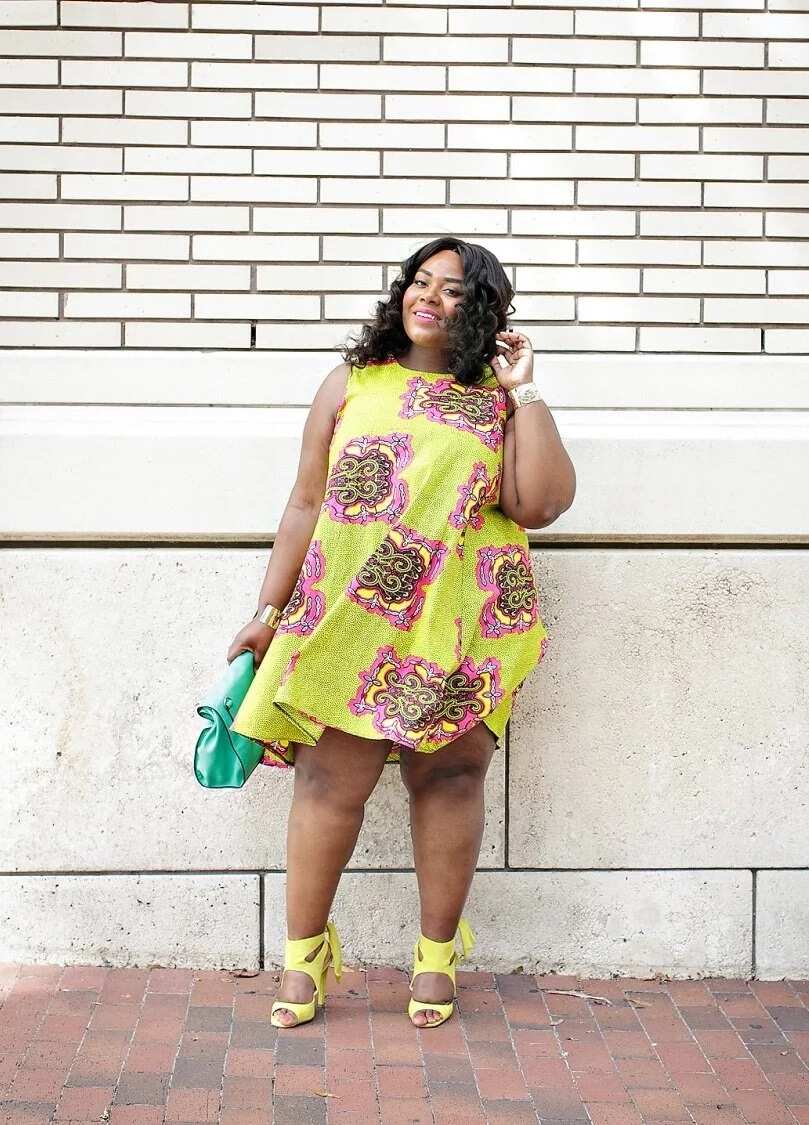 In case none of the aforementioned dresses feels right for you, we have one last option. This tent dress is very flowy and light. It does not create any shape, but maybe that is exactly what you need? The length of the dress, however, gives an opportunity to show off your legs.
Those were our top 8 picks of Ankara plus size dresses. Continue reading for some tips on how to rock them.
General tips on how to look your best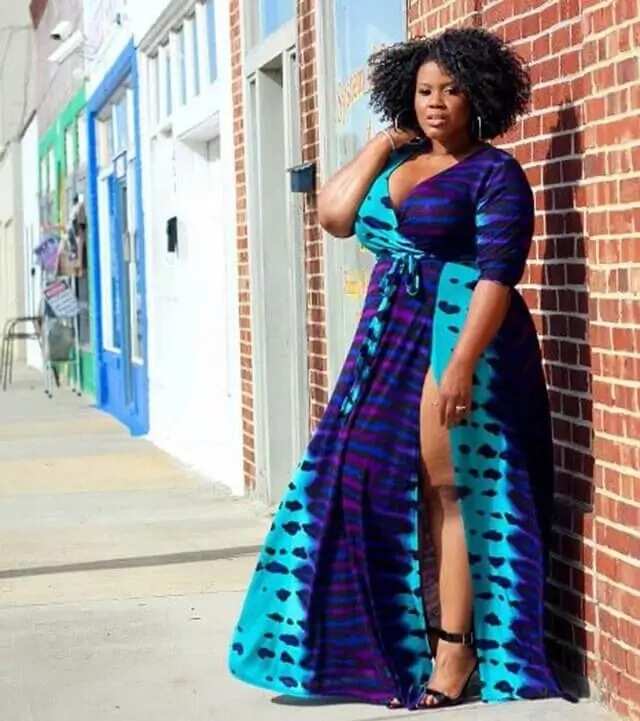 If you are not sure how to work with the body you have, consider these five easy tips. This way, you will be able to feel comfortable in all of the aforementioned Ankara dress styles.
Pick what is right for the shape of your body. If you lack curves, create them with belts, folds and ruffles. If you are a perfect hourglass, accentuate it with a tight fit. If you are pear-shaped, consider getting separate Ankara pieces or choosing dresses with embellished bodices.
Play to your strengths. If you like a particular part of your body, flaunt it! If it is your chest, pick the necklines that would draw attention to it. If you love your legs, stick to short knee-length Ankara dresses. If your booty is your greatest asset (pun intended), go for bodycon Ankara gowns.
Colour is your best friend. Nigerian Ankara dresses are known for their vibrant colours and eye-catching patterns. Use those patterns to your advantage. You can also choose accessories that would work as colour accents to draw attention to a particular part of the body. It can be a fun necklace or a bright belt.
Figure out what is best for you. Style tips like these are usually very generic. Most of the time, finding the right style is the process of trial and error. Experiment with your look, ask your friends and loved ones and find the perfect Ankara styles for yourself.
Love yourself. Our motto in life is: 'If you don't love it, change it. If you can't change it, love it'. Embrace your curves, love handles, stretch marks, belly and legs. Look in the mirror and see how beautiful you really are. Wear whatever Ankara dress you want, as long as you like it and feel comfortable wearing it.
That is it for our overview of Ankara gowns for plus size women. We hope you have found the right style for you. Do not be afraid to show off your body with pride. Have a wonderful day!
READ ALSO: Ankara gown styles for plus size
Source: Legit.ng