Nollywood actress Eucharia Anunobi loses only child 15-year-old Raymond to sickle cell anemia
- Eucharia Anunobi has lost her 15-year-old son to sickle cell anemia
- The young boy was the only child of the Nollywood actress
- The beautiful actress has reacted bravely by saying her son has gone home to rest
Eucharia Anunobi, a talented Nollywood actress, has lost her only child, a 15-year-old boy to sickle cell disease. The news of the death of the young boy was posted by Adekeye E. Tosin on Twitter.
15-year-old Raymond was said to have given up the ghost on Tuesday, August 22. The deceased was born from the union she had with Charles Ekwu, her ex-husband, in 2002.
Raymond was a sickle cell patient from the moment he was born. The Nollywood actress had the child outside wedlock and did not fail to say how she felt about his birth. To her, having the child outside wedlock was a mistake as it was not a deliberate choice of hers.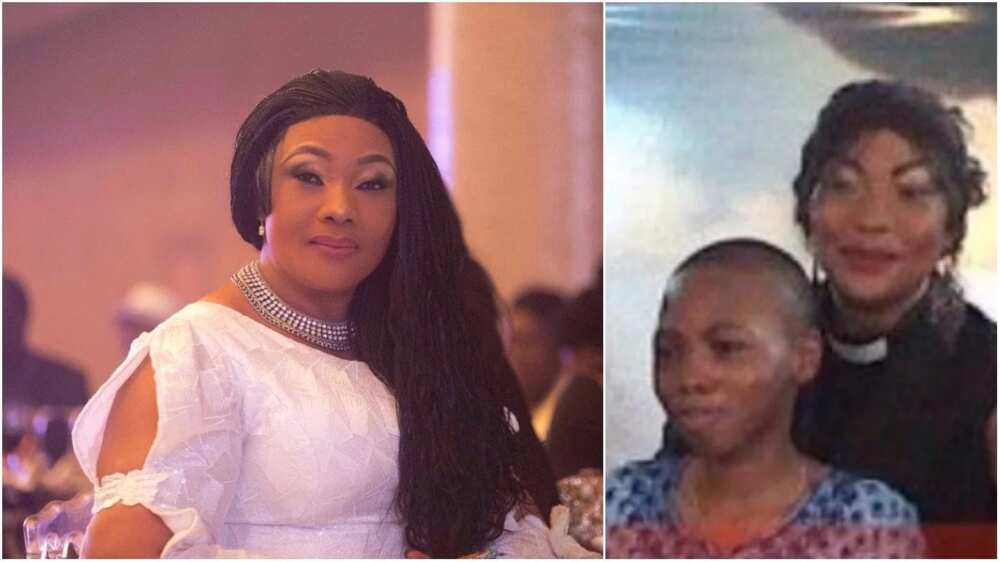 READ ALSO: "Igbos lack manners and need sound slaps" - Toyin Lawani (video)
In an interview with Thenet.ng, the talented actress spoke about the passing of her son who fought the sickle cell disease till he eventually gave up. She appreciated everyone for their concern and prayers.
"My son has gone to our place of origin (heaven) to be with our daddy Jesus, waiting for me when I eventually go there at the fullness of time."
See the initial post made by Adekeye:
PAY ATTENTION: Install the latest android app to get updates from Nigeria's number one online news platform
Adekeye implored Nigerians to pray for the woman who must be devastated with the death of her only child by now. He prayed for her to find strength in this tough time as he asked God to comfort her.
May the soul of the deceased rest in peace.
Watch the Legit.ng TV video below to see how Nollywood celebrities turned up at late actress Moji Olaiya's burial:
Source: Legit.ng