Woman cries out after she was dumped by her hubby who travelled to the US (photos)
- A Nigerian woman has voiced out after being defrauded and abandoned by her husband
- The man left for the United States where he divorced his wife and married another lady in a bid to get a green card
A Nigerian man identified as Ude Uche Ude has been accused of dumping his legally married wife in Nigeria in pursuit of a green card in the United States of America. Comfort, the wife of Ude voiced out after she discovered her husband played a fast one on her.
This made her contact Emeka Ugwuonye, a Nigerian lawyer and former legal consultant at African Development Bank for help. The renowned lawyer got interested in the case and took his time to post on the Facebook page of The Due Process Advocates (DPA).
Ugwuonye's post added clarity to the issue as it made people understand how Comfort was defrauded by her husband who left the country in search of a greener pasture. The poor woman's marriage became a big scam as her husband duped her while trying to change his living conditions.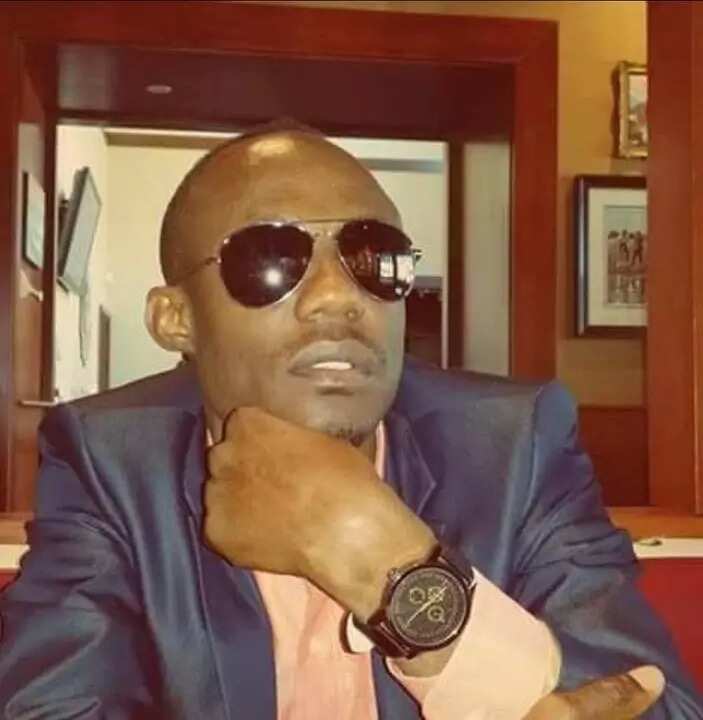 READ ALSO: Couple buried together in Anambra as husband dies of cancer, weeks after wife died of kidney problem
Ude Uche Ude was said to have traveled to America in a bid to get a green card. While on this mission, the lives of two women were put on the line as Comfort had to lose her husband while an American woman's heart and emotion was toyed with.
Comfort who contacted the lawyer and asked for his help on this matter had explained her own version of the event.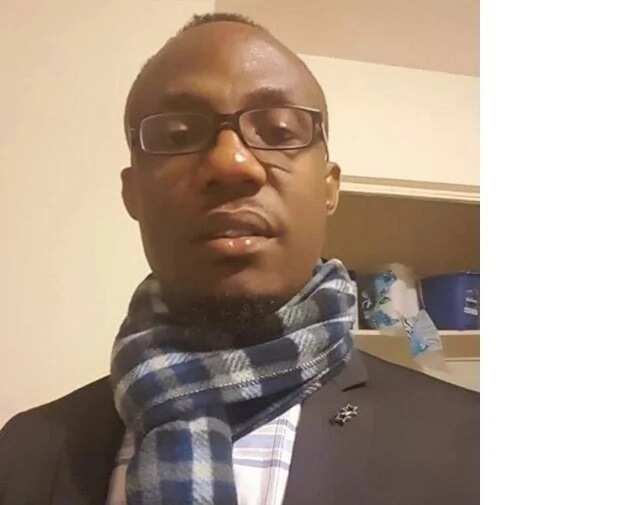 "I need an advice from you Sir please help me. I married legally to a man by name Ude Uche Ude. He went to USA for in search of a greener pasture. On reaching to USA one thing led to another. He picked a lady there as a wife and he divorce me without my knowledge or consent.
"After the incident he told me to go a head and remarry that he has divorced our marriage. Okay, give me the divorce paper, never, help me to stand own my own no way. He is doing well as a Pharmacist in USA."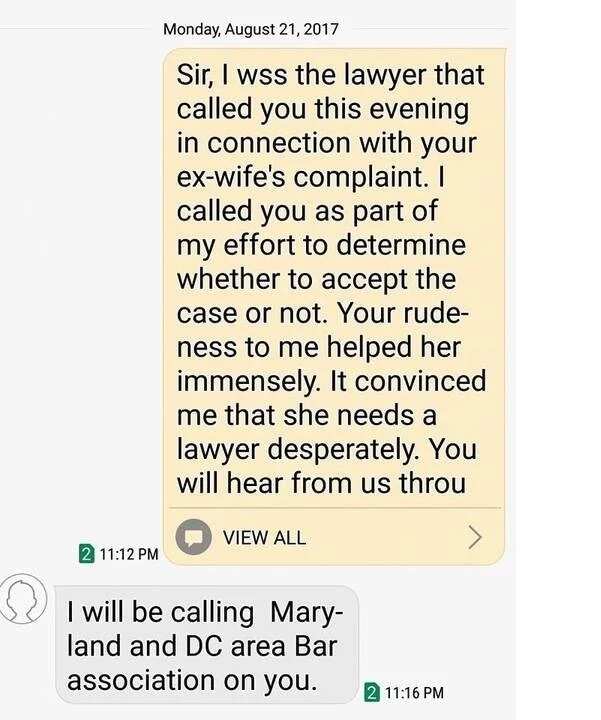 Ugwuonye, in a bid to be fair, called Ude. He was said to be defensive and this made the former put up a screenshot of their conversation. Ugwuonye then went on to analyse the matter saying the husband had committed a serious crime in the United States.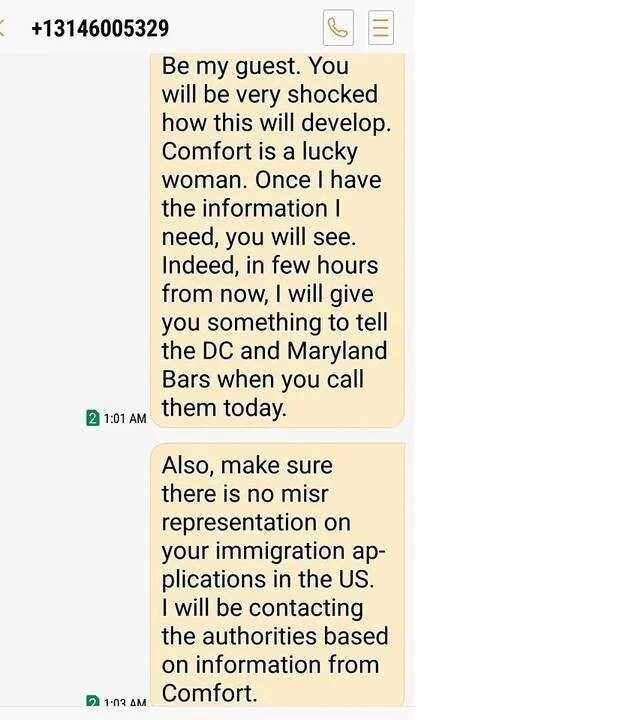 Comfort on the other hand queried his decision as she claimed he entered America as a married man. She asked what became of the marriage after he got in.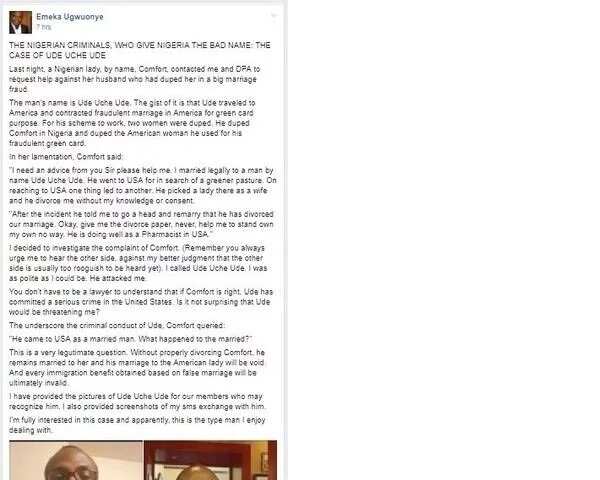 PAY ATTENTION: Install the latest android app to get updates from Nigeria's number one online news platform
It was then concluded that since he did not divorce Comfort following the right processes, he is still married to her and his marriage to the American lady would be void.
Ugwuonye declared his interest in the case as he claimed he derives pleasure dealing with people like that.
Watch the Legit.ng TV video below to see what some Nigerians said when asked at what point they think it is right for someone to leave an abusive relationship or marriage:
Source: Legit.ng