Diezani Alison-Madueke biography and career
Diezani Alison Madueke is the former minister of petroleum in Nigeria. She is also one of the popular women politicians in Nigeria. Here is all you need to know from Diezani Alison-Madueke biography.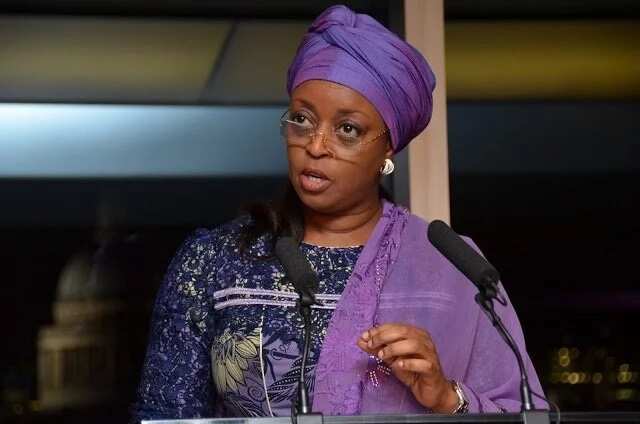 Background and education
Diezani K. Alison-Madueke was born on the 6th of December 1960 in Port Harcourt, Rivers State, Nigeria. She is the daughter of Late Chief Frederick Abiye Agama.
After her primary and secondary education in Nigeria, she went to England to study architecture. From England, she moved to the United States to complete her studies at Howard University. On the 8th of December 1992, she completed her bachelor's degree program at Howard University.
She later returned to Nigeria the same year and started working with Shell Petroleum Development Corporation. She traveled to England in 2002 to pursue a Master's in Business Administration (MBA) at Cambridge University.
READ ALSO: Diezani Alison Madueke children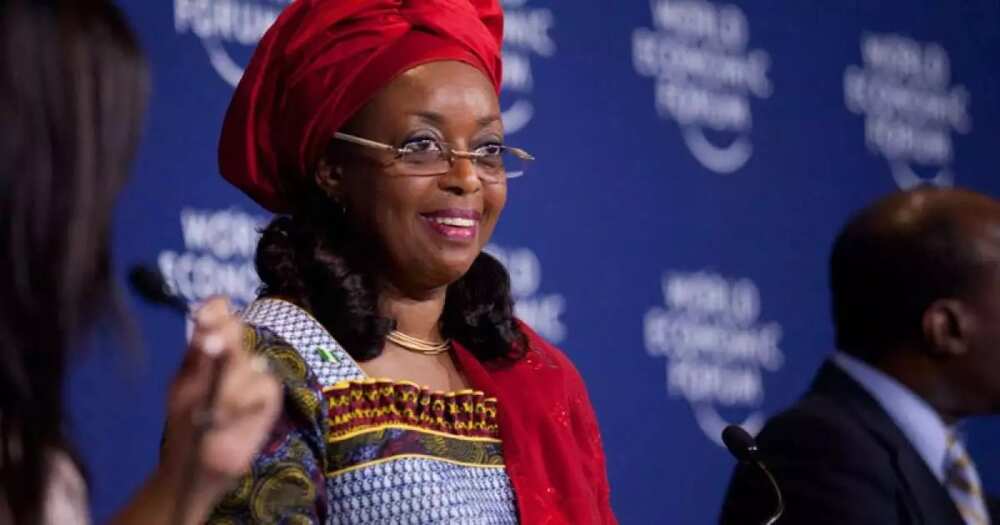 Career
After returning back to Nigeria, Diezani Alison-Madueke was appointed as an Executive Director in Shell in 2006. She was the first woman ever to be appointed by Shell as an Executive Director in Nigeria. Diezani Alison-Madueke has served three times in the Nigerian Government Federal cabinet. Her first cabinet position at the federal government was Minister of Transportation from July 26, 2007, to December 17, 2008.
She was appointed Minister of Mines and Steel Developments on December 23, 2008. After former president Goodluck Jonathan was sworn in as the President in February 2010, he decided to name a new cabinet. Diezani Alison-Madueke was named the Minister for Petroleum Resources.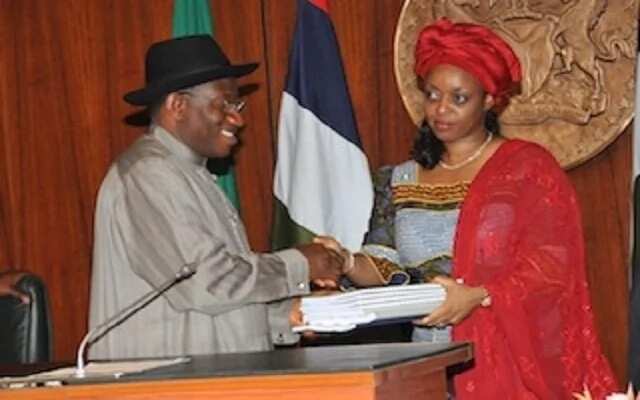 When Diezani Alison-Madueke was appointed as the Minister for Petroleum Resources, she promised to transform the oil and gas industry in Nigeria for all Nigerians to be able to benefit from it. It was during her tenure that President Goodluck Jonathan signed the Nigerian Content Act. The act allowed more percentage of contracts in the petroleum industry to be awarded to indigenous Nigerian companies and businesses.
Also, during this time, one of the infamous issues of state subsidies removal on fuel prices happened. Diezani Alison-Madueke supported the move by the federal government to remove subsidies. She argued that subsidies placed an enormous financial burden on the federal government, encouraged corruption and inefficiency and that some wealthy Nigerians are benefitting disproportionately from it.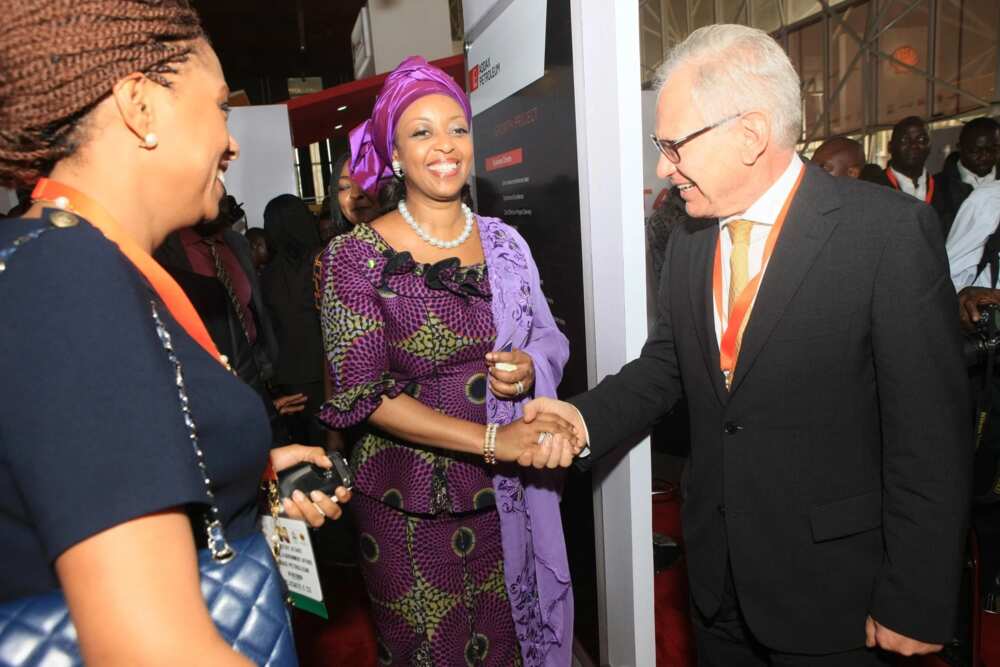 Diezani Alison-Madueke, throughout her career rose through the ranks especially in male dominated sectors and set some records:
She became the first woman to be appointed as an Executive Director by Shell in Nigeria in April 2006.
In July 2007, Diezani Alison-Madueke was sworn in as the first female Federal Minister of Transportation in Nigeria.
In December 2008, the Federal cabinet was reshuffled and she was made the Federal Minister of Mines and Steel Development.
After the death of Late President Yar'adua, President Goodluck Jonathan formed a new cabinet. She was named the Minister for Petroleum Resources becoming the first woman to hold the position.
From November 2014 to December 2015, she served as president of the Organisation of the Petroleum Exporting Countries as the first woman to assume that position.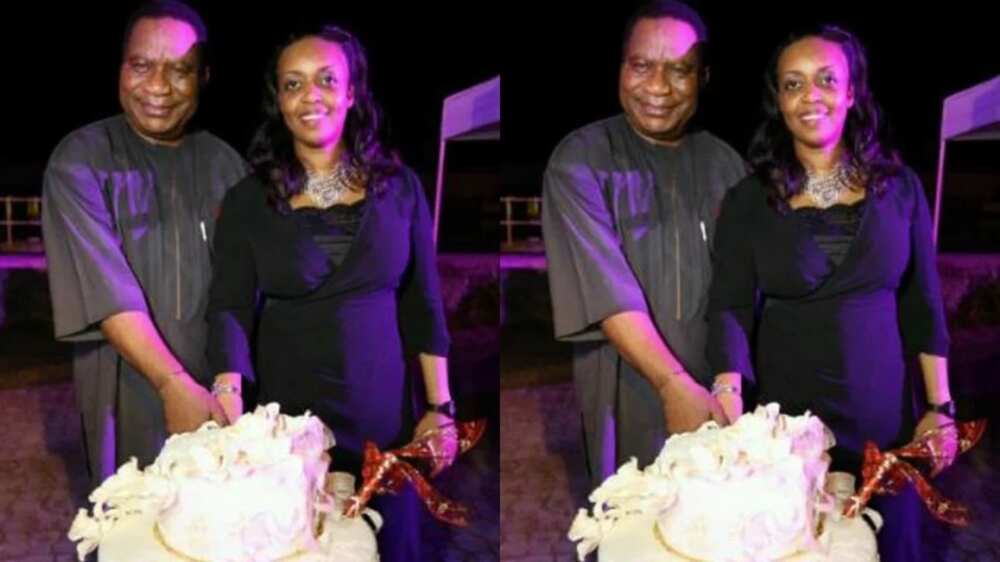 Family
Diezani Alison-Madueke is married to Admiral Allison Madueke. Her husband was a former Naval Staff Chief. Diezani Alison-Madueke husband was also a former military governor of Anambra State from January 1984 to August 1985 and military governor of Imo State from August 1985 to 1986.
Diezani Alison-Madueke is not the first wife of the Admiral. His first wife died in the 1990s and Mrs. Alison-Madueke is now mother to six children: one biological son and five stepchildren. The names of the children are Ngozi, Ugonna, Chimezie, Chima, and Donald.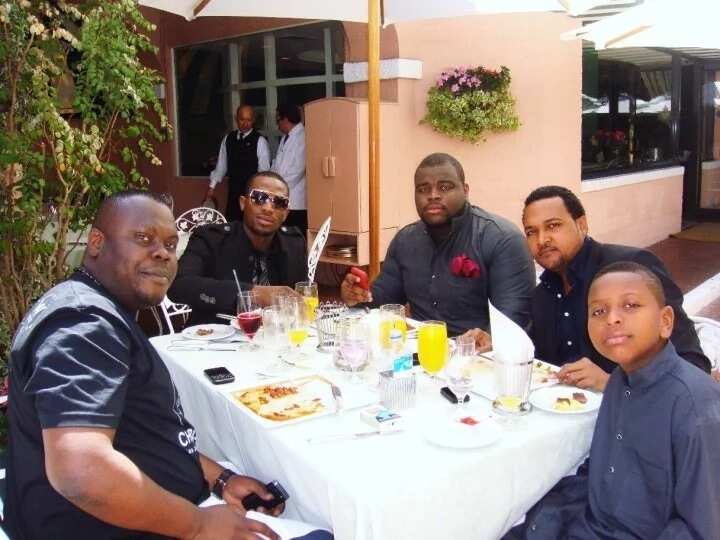 Now you know more about the well-educated and strong woman who managed to occupy high positions in the male dominated political world. Love or hate her, she is a woman who has managed to rise and go for what she wants.
READ ALSO: Lai Mohammed biography
Source: Legit.ng