Charly Boy attacked at Wuse Market during #ReturnorResign protest
- Charly Boy and his group were reportedly attacked by angry counter-protesters who are believed to be supporters of President Muhammadu Buhari
- The activist was reportedly rescued by security operatives who shot tear-gas into the air to disperse the attackers
- Traders within the market blamed the entertainer-turned-activist for coming to a place filled with Buhari supporters, to protest against the president
Entertainer-turned-activist, Charles Oputa aka Charly Boy, who has been leading the #ReturnorResign protest against President Muhammadu Buhari has been attacked, Premium Times reports.
The incident occurred on Tuesday, August 15, when Charly Boy led his co-protesters to the popular Wuse market in Abuja, the nation's capital.
READ ALSO: It is not permitted for lecturers to compel students to buy handouts - ASUU
The activist and his group were reportedly attacked by angry counter-protesters who are believed to be supporters of the president.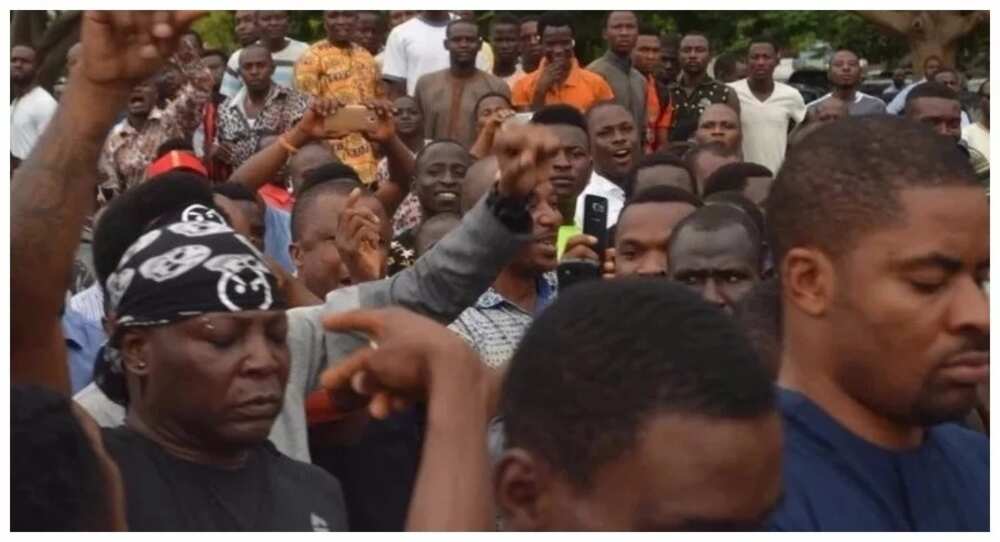 Speaking about the incident, a trader at the market stated: "Charly Boy came to this market with some cameramen doing his protest here.
"I was standing in front of my shop when I saw him running for his dear life, being chased by those youths.
"They nearly lynched him, because those youths almost overpowered police security near him."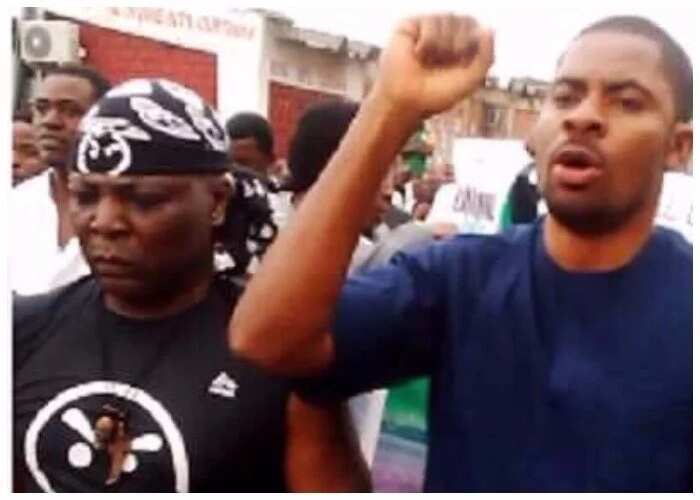 Another meat seller who witnessed the incident reportedly stated: "Charly Boy caused it, how can he come here to be talking against Buhari? Those Hausa boys dealt with him."
The activist was rescued by security operatives who shot tear-gas into the air to disperse the attackers. He was then whisked away to safety.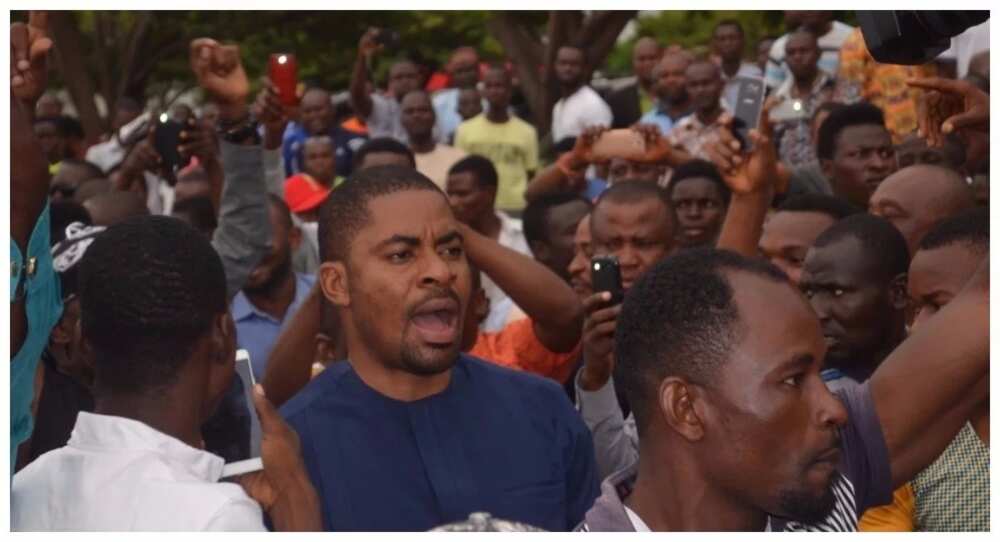 Wuse Market is the largest in the Federal Capital Territory, and it is dominated by northerners who are believed to be supporters of the president.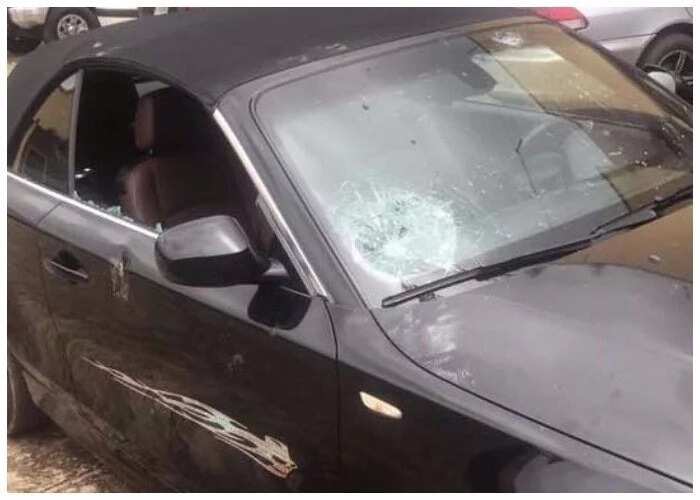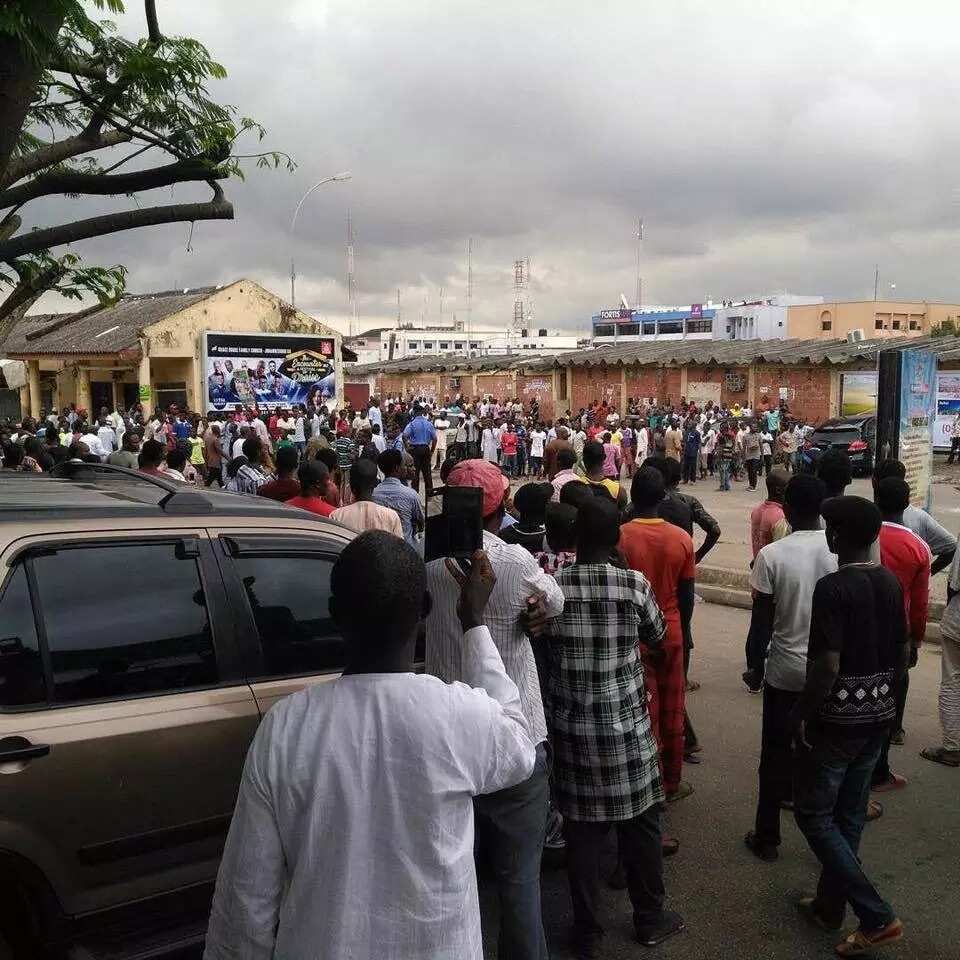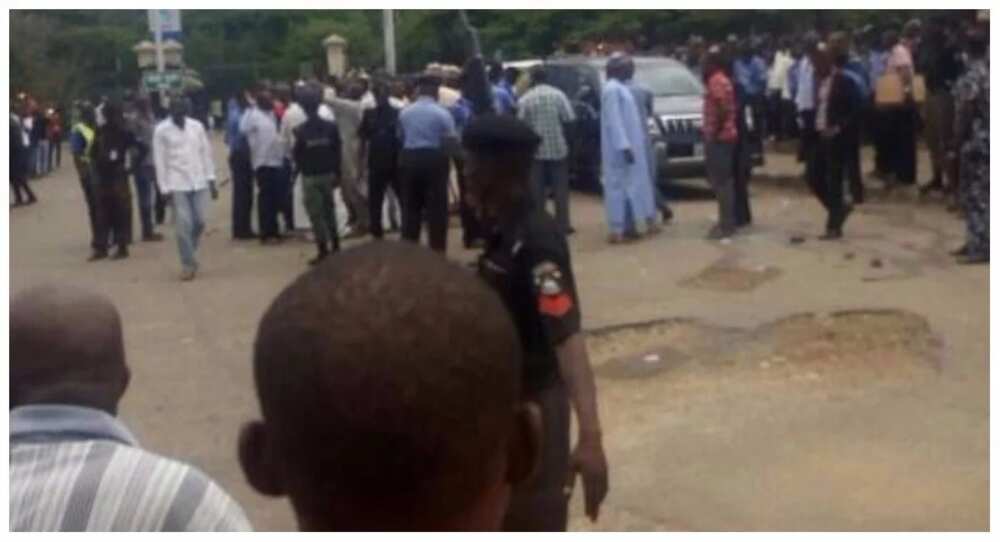 PAY ATTENTION: Install our latest app for Android, read best news on Nigeria's #1 news app
Legit.ng previously reported that sympathizers of President Muhammadu Buhari on Tuesday, August 15, attacked the Our Mumu Don Do protesters.
The anti-protesters had left their meeting point at Unity Fountain, Abuja and decided to take their campaign to the popular Wuse Market in the Federal Capital Territory.
Watch this Legit.ng TV video of Charly Boy leading the 'Our Mumu Don Do' protest in Lagos few months ago.
Source: Legit.ng