Man beats wife to death in Lagos, reports to the police that she killed herself
Legit.ng gathered that a man who is suspected of murdering his wife has been arrested after his children exposed him for lying to the police.
According to reports, 42-year-old John Owobi, was arrested and detained at the State Criminal Investigations Department (SCID) in Panti, Yaba, Lagos, after it was revealed that he may have murdered his wife.
Owobi was said to have beaten his wife to death and asked his three children to lie that she killed herself by drinking sniper (insecticide).
His children however insisted that their father had forced them to say that she killed herself, after he beat her.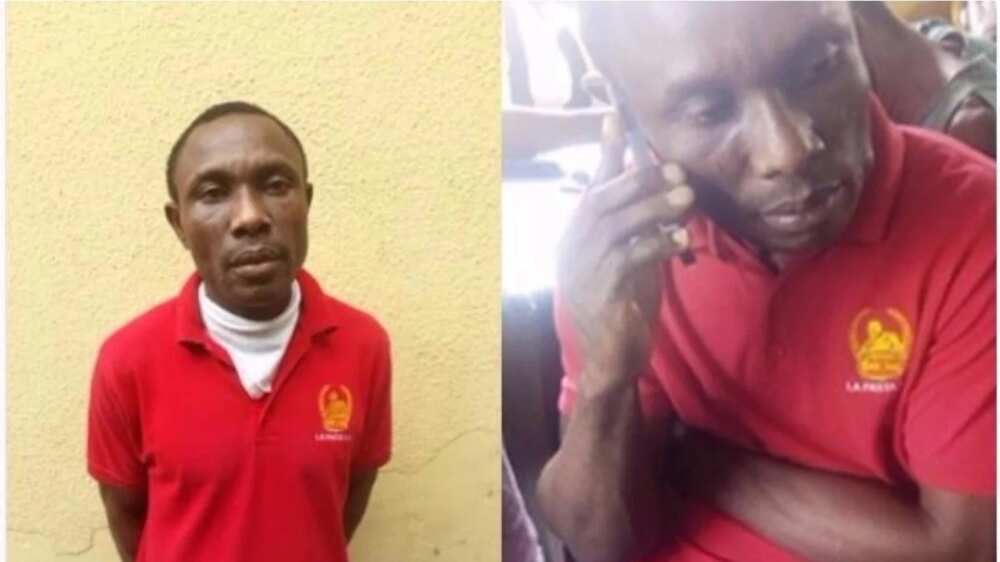 READ ALSO: 32-year-old man kills mother for not finding him a wife
According to the deputy commissioner of police, Bolaji Salami, Theresa's lifeless body had been found lying on the floor of their house in Oko-Oba, Lagos.
The neighbours who found Theresa's body claim they had heard her crying for help few minutes before, but Owobi had told them that his wife poisoned herself after he had tried to stop her.
READ ALSO: How Nigerian navy personnel allegedly killed his wife
Confirming the incident, Lagos state Police Public Relations Officer (PPRO), Olarinde Famous-Cole, said an autopsy result showed Theresa had died from internal bleeding and fractures. He said:
"The suspect killed his wife and still went to the station to report that the deceased was found lying dead on the floor in their room. He claimed that his wife drank Snipper, but investigation revealed that the suspect beat up the wife to death."
So sad! RIP to her!
Meanwhile, watch this video to see when it's okay to walk out of an abusive relationship:
Source: Legit.ng