Igala people reside on the eastern side of Kogi State. They express themselves in a colorful, unique culture that has ancient roots. Igala traditional food deserves special attention. In this article, we will discuss 4 of their most popular dishes.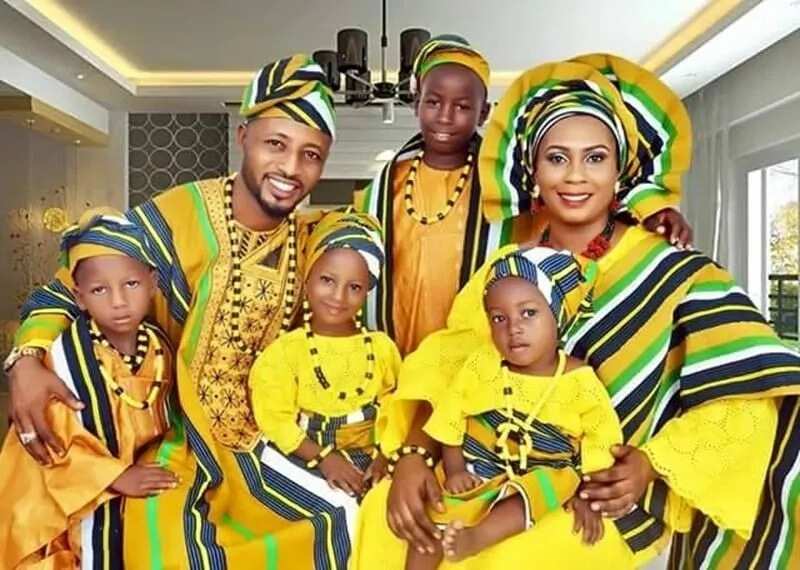 Ogidigbo
Local chefs often use corn - nutritious and tasty - in their meals. Two delicacies especially beloved by Igala are prepared from it. First is Ogidigbo. It's a special variant of moi-moi. The recipe is quite simple:
● Clean the corn and remove all dirt and stones
● Wash them and add some pepper and onions. Then grind them. You will find that the paste is not as smooth as that of beans.
● Melt some oil in warm water and add to the corn paste. Stir the corn paste and oil very well.
● Gradually add water. Make sure that the mixture is not too liquid.
● Then, according to tradition, the paste is wrapped in leaves. Modern housewives use more convenient cellophane wrappers.
● Put the wrapped mix in warm water and cook for about 45 minutes. After that yummy dish will be ready for eating.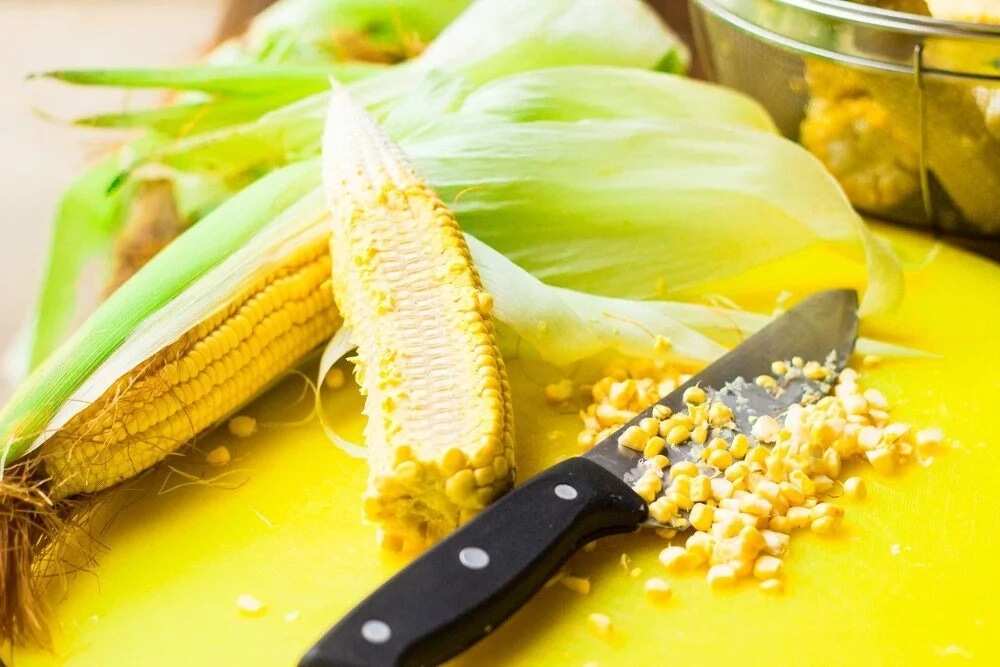 Ijobu
Igala also love the dish called Ijobu also prepared from corn. You will not need any special ingredients. Just remember that it is better to follow the traditional method. All the steps are important so try not to skip any.
Many Igala women believe that after all the ingredients for cooking are gathered, no one should step foot into the kitchen. This can spoil the quality of the dish. So make sure the area is cleared. You know, just to be safe.
When everything is ready, follow these instructions:
● Divide the corn into small pieces and leave it in water for 1-3 days. This is so that it can become softer and easier to wash away the chaff. At the end, you will get a perfectly pure and white corn.
● Grind the grains to the state of the paste and dilute it with water. Pass the mixture through a sieve. Leave it for about 20 minutes to allow all elements to dissolve.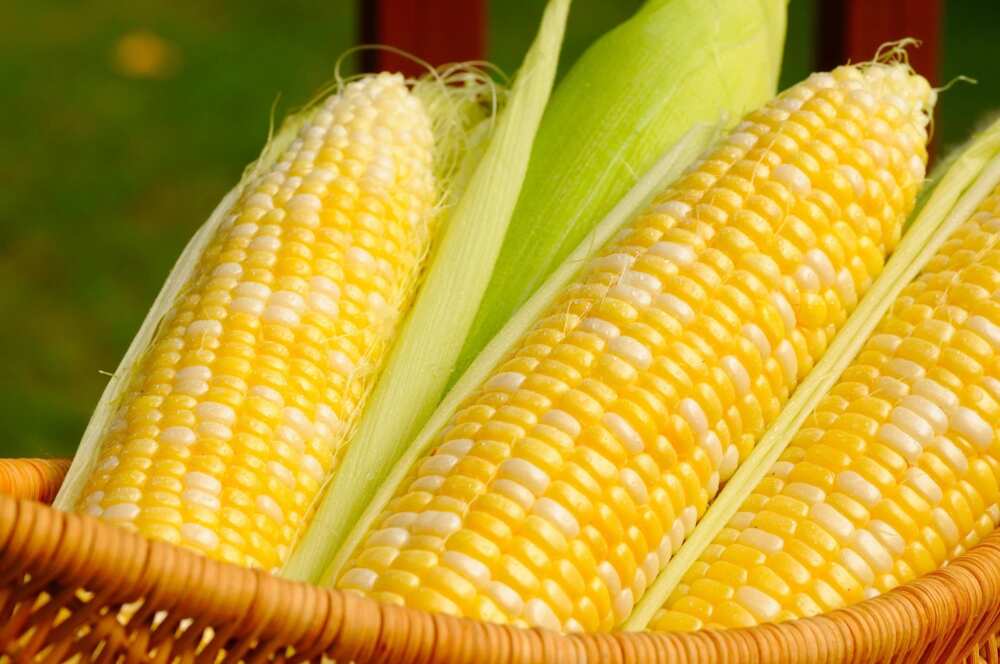 ● Drain excess water, leaving the smooth, moist paste. Now, it's time to prepare the meal.
● Divide the substance into 3 equal parts. One-third is poured into a pot on heat and mixed for 10 minutes
● The remaining two-thirds will then be put into the bowl, and added to the first part. Mix thoroughly.
● The leaves intended for wrapping the dish are called Forijobu. Prepare them in advance, because they are needed at this stage.
● Also, take care to ensure that all the wrapped portions could be placed in the pot. Put it on the fire using a small amount of water. You can strengthen the bottom with gravel.
● It is important that the leaves do not to open and the water does not to mix with the filling. Leave your meal on fire for one 1 hour.
That's all! You can enjoy the divine taste of Ijobu! It goes well with various soups and moi-moi. If you cook this dish well, it can be stored for weeks. It is very nutritious, so you won't feel hungry for a long time.
READ ALSO: Frozen food business in Nigeria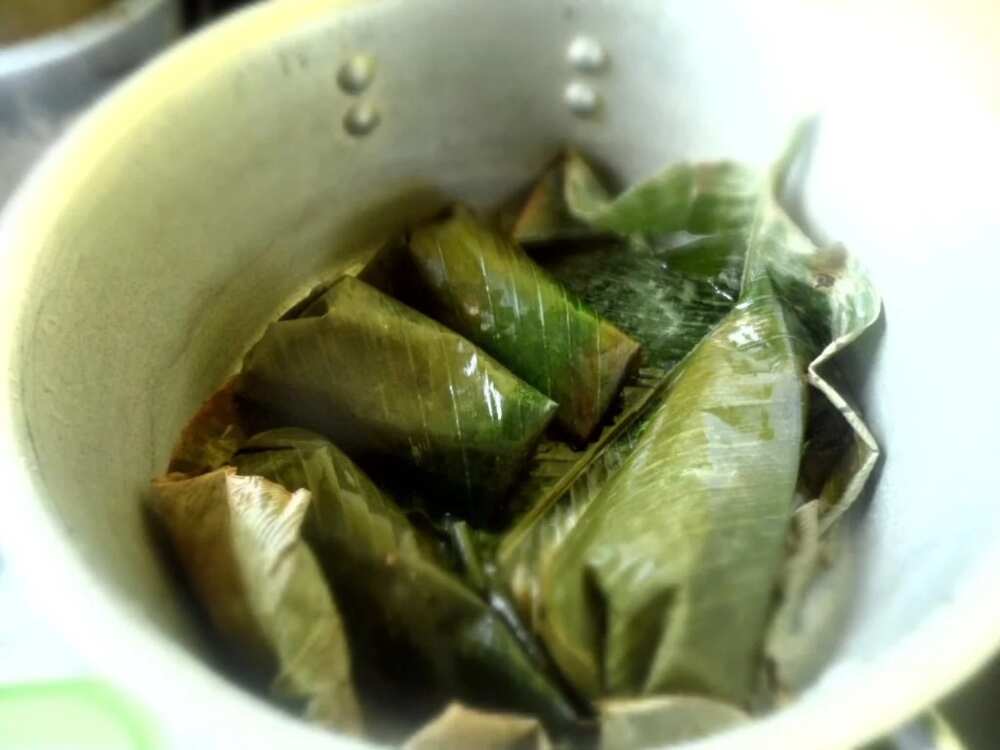 Omaidi
Two above listed dishes are ideal for the fresh corn season when nature supplies us with all we need to make them. In other periods of the year, they are less popular. Similar delicacy is made from millet (omaidi). This delicacy also does not require complex ingredients. All you need is your millets, something for wrapping and sugar.
● Millet is soaked for 1 day.
● Then it's dried, ground, passed through a sieve and allowed to settle.
● Then you need to drain the water, add sugar, and thoroughly mix the substance.
● Wrap the mixture in sheets and keep in mind the tips given in the Ijobu recipe.
Oro-egbe
Igala are also very fond of the dish Oro-egbe:
● When preparing it, special leaves are used. They are collected and dried, ground and sieved. It then turns to ready to use flour.
● This unusual dish is unlike other soups popular in Igala culture.
● Place a pot of water on medium heat. Add meat or fish, salt, pepper, okpheiyi (one of the main ingredients). This combination creates a pleasant unique taste.
● Let the mixture boil for a while.
● Then the meat or fish is removed from the water.
● The sifted powder is gradually introduced and mixed until the desired consistency is obtained.
● As you can see, there is also nothing difficult here. Now you can put the delicacy on the table. Your family and guests will be delighted. You'll eat nourishing food and get an indescribable pleasure from the great taste.
Do not cook more than you can eat for a short period of time. With prolonged storage, Oro-egbe loses its unique taste.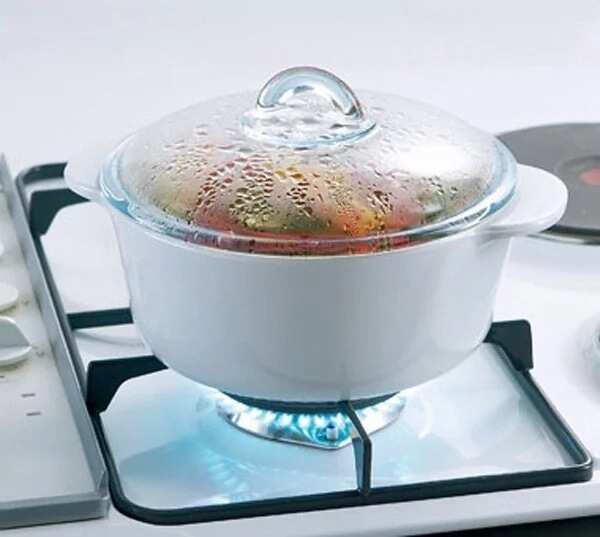 All these dishes are not only very tasty but also nutritious. They contain a lot of vitamins, minerals, the fiber that are great for strengthening immunity. Fiber improves digestion, prevents constipation and cancer. They also make sure heavy food is easier to digest, toxins are removed, and facilitate the functions of a gallbladder.
Corn is very nutritious, so it is included in diets for those who want to lose weight.
At the same time, everything should be in moderation. Don't get too involved with corn and don't eat more than your stomach can digest. Corn contains starch and sugar that can be harmful in large quantities.
The millet contains an abundance of magnesium, phosphorus, and copper. Studies have shown that magnesium reduces the threat of asthma and heart attack, high blood pressure. Phosphorus plays an important role in the construction of each cell of the human body and prevents the development of diabetes.
We hope that the recipes of these delicious dishes will be useful to you. Bon Appetite!
Learn more about the amazing Nigerian food from the video below.
READ ALSO: Low calorie Nigerian foods
Source: Legit.ng