Inside Jonathan's apartment stripped bare by burglars (video)
- The house of former president, Goodluck Jonathan, was burgled
- A video was released to show the extent of the damage
- Policemen who were asked to guard the place allegedly carried out the theft
A video has emerged of the house of former president, Goodluck Jonathan, after it was allegedly burgled and vandalised by policemen who were assigned to guard the place.
In this short amateur video, the interior of the house was captured and showed the level of emptiness and vandalism carried out by the burglars.
Legit.ng had reported that the home which is located at No. 89, Fourth Avenue in the Gwarimpa district of Abuja was stripped of its valuables by the policemen during a period of three months in 2016.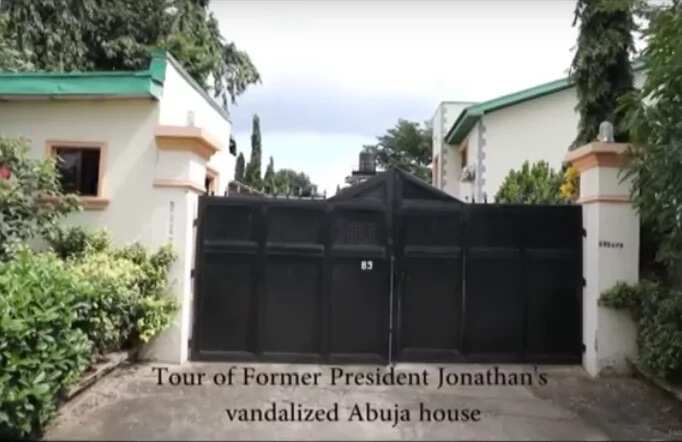 READ ALSO: Those claiming they are marginalised only want political appointment
The items in the house were reportedly sold to dealers at the Panteka second-hand materials market in Tipper Garage, Gwarimpa.
Jonathan who confirmed the theft however disputed the specific number of each item reported. The former president made this known in a statement signed by his spokesperson, Ikechukwu Eze.
According to Eze, the criminals stripped the house clean of every valuable item.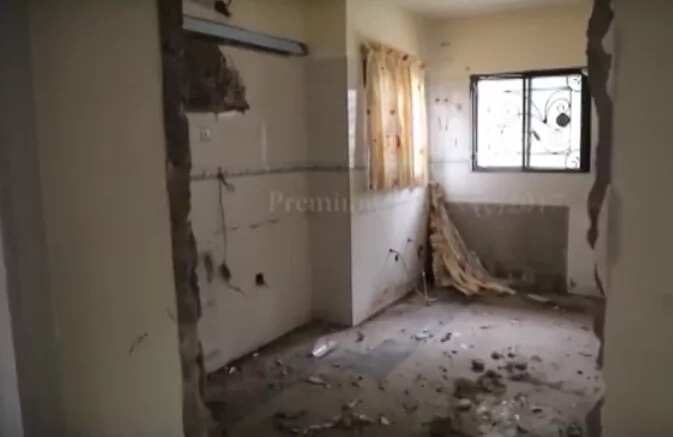 His statement read in full: His statement read in full: "Following series of enquiries from journalists and other concerned Nigerians on the extent of the reported vandalisation and theft in the house of former President Dr. Goodluck Jonathan located in Gwarinpa Abuja, we therefore would like to make the following clarifications:
1) The theft was discovered last month upon which a report was duly lodged with the relevant police authorities.
2) The police immediately commenced investigations which led to the arrest and detention of some suspects, six of whom were policemen, even as investigations continue.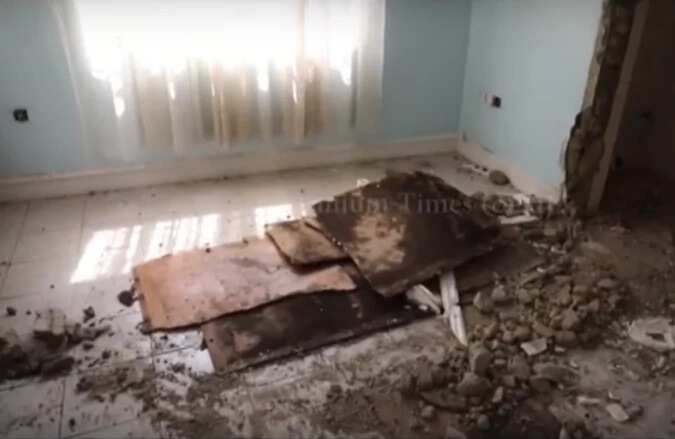 3) The house, which the former President bought from CITEC estate developers in 2004, was totally stripped bare by the thieves who stole every movable item in the house including furniture sets, beds, electronics, toilet and electrical fittings, as well as all internal doors and frames.
PAY ATTENTION: Read the news on Nigeria's #1 new app
4) However, contrary to exaggerated reports in some media, only six television sets, 3 refrigerators and one gas cooker were stolen. Being that the house is a modest 4-bedroom duplex, it couldn't have been fitted with "36 Plasma television sets and about 25 refrigerators" as falsely reported by some media outfits.
5) We thank all Nigerians for their show of concern and wish to convey the former President's goodwill to all Nigerians.
Watch a Legit.ng TV video below of Nigerians speaking about the former president and the issue of corruption.
Source: Legit.ng