Hushpuppi donates N500,000 to young man with spinal cord issue (photos, video)
- Hushpuppi has extended his arm of kindness to a young Nigerian man with spinal cord issue
- He donated the sum of N500,000 to the man through Kokun Foundation
Hushpuppi, the renowned Nigerian man living outside the country, has decided to help a young man with spinal cord problem.
He made the donation through Kokun Foundation. Kokun on the other hand was overwhelmed by the donation that he ended up writing an impressive post on Hushpuppi on his Instagram page.
Kokun confirmed the fact that Hushpuppi spends a lot and lives life to the fullest. Regardless, he extends his act of kindness to the less privilege and try his best possible in ensuring that their situation changes.
READ ALSO: Why side chicks are important and should be recognised - Married lady causes stir (video)
According to the philanthropist, Hushpuppi's donation touched him deeply as he could not control his emotion when typing out the words he dropped on his page. To him, the Nigerian man who once lived in Malaysia is nothing compared to the social media condemnation he has gotten in recent times.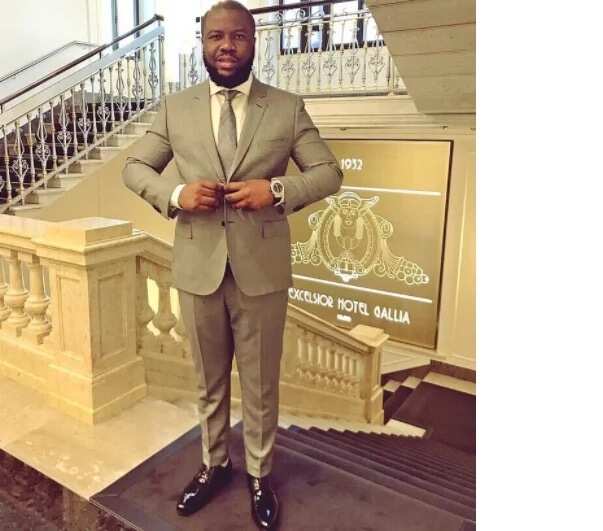 Kokun described Hushpuppi as a man with pure heart. Conscious of the fact that some people may see his post in the wrong light, he was quick to defend himself by saying he did not write what he did to gain the praises of the latter. He drove his point home by saying it is normal for one to show appreciation after receiving so much from a person.
See a recent post made by the recipient of the donation:
The recipient of the donation was identified as @i_am_tunde007. The young man has finally been given the grace to get the needed treatment. Kokun urged Nigerians to help him celebrate Hushpuppi for the handsome donation.
See the post made by Kokun in order to appreciate Hushpuppi:
PAY ATTENTION: Install the latest android app to get updates from Nigeria's number one online news platform
Hushpuppi in turn reposted the post made about him by Kokun. In response to this, many of his fans hailed him as usual and prayed for him.
Watch the Legit.ng TV video below to see what went down during the fight of the richest between Hushpuppi and Davido:
Source: Legit.ng