Dr Disrespect Guy Beahm bio: age, height, net worth, basketball, wife
Guy Beahm, who is famously known as Dr Disrespect, is an American internet personality who is greatly known for his streaming on Twitch. His gaming and interaction in the live streaming video-platform "Twitch" have made him acquire millions of followers and fans from all over the world. Guy Beahm is what you call a gaming icon. His popularity is based on his great success and long history as a virtual player of battle royale video games.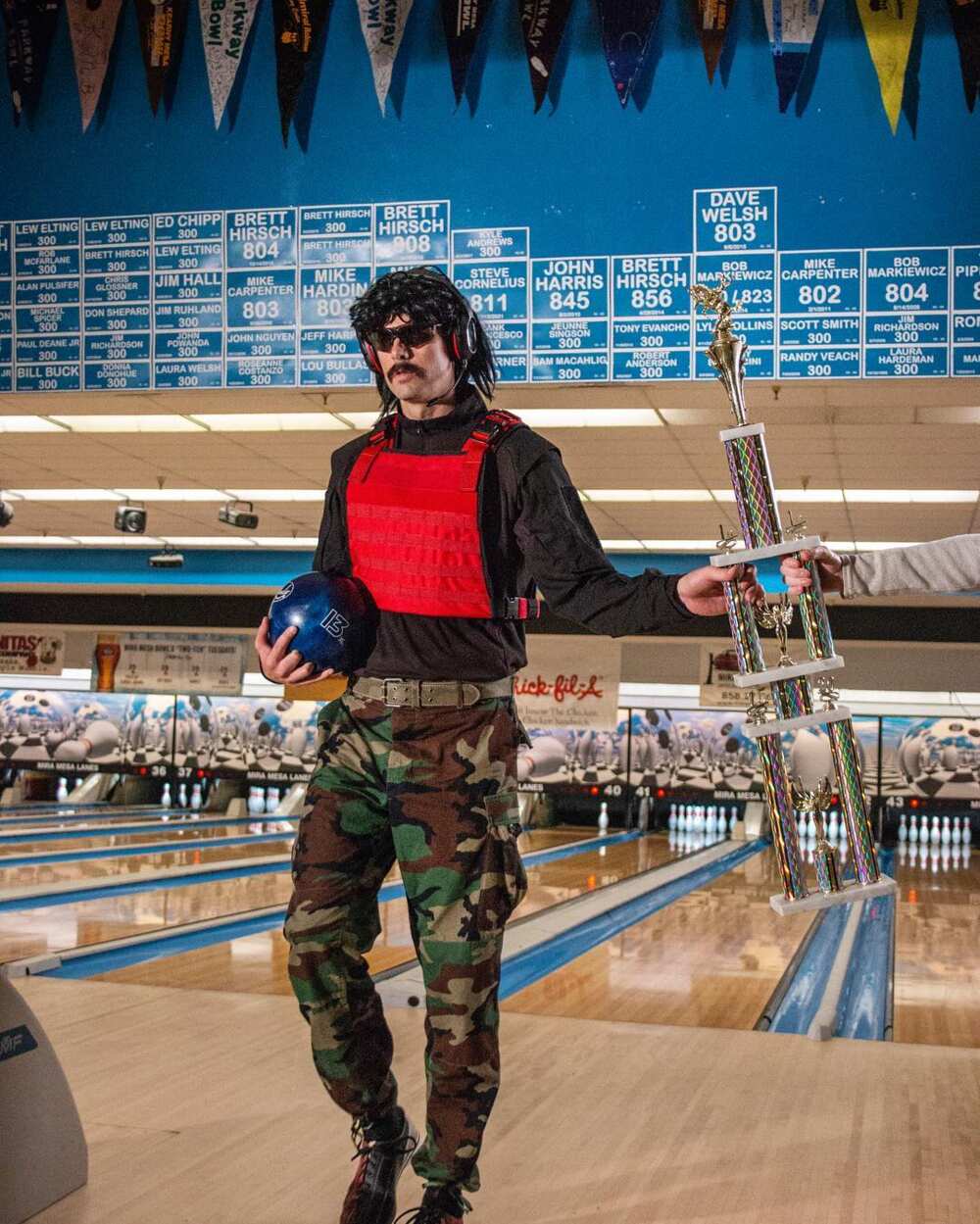 Welcome to the 20th Century, a century where people are making successful careers by just being online live streaming gamers. One such character is Guy Beahm. In the world of battle royale video games, he is no longer a human, father, or husband, but a diehard character that is known as "Dr Disrespect" who promises to entertain you through his gaming interactions.
Guy Beahm profile summary
Full Name: Herschel "Guy" Beahm IV
D.O.B: 10th March 1982
Zodiac Sign: Pisces
Height: 6'8''
Birth Place: Encinitas, California
Nationality: American
Nicknames: The Doc, DrDisRespect, and The Two-Time
How old is guy Beahm?
Whenever Dr Disrespect is not entertaining his millions of followers on Twitch, he is known as Herschel "Guy" Beahm IV. I bet you are wondering about Guy Beahm age. Born on 10th March 1982, Dr Disrespect age in 2019 is 37 years.
Dr Disrespect height and characteristics
So, how tall is Guy Beahm? Just like his gaming career, Dr Disrespect is one of the tallest battle royale players. Guy Beahm height is 6 feet 8 inches (2.03 meters). As a gamer, Herschel belongs to the Pisces Zodiac group of gamers. This explains a lot on his imaginative and intuitive nature that has earned him fame and great wealth through online games. Away with the notion that video games are for idle people, Beahm has proven that success is dependent on one's character rather than position.
The Pisces zodiac members are termed to attract "popularity" and ooze "loyalty." Guy Beahm bears these characters based on his millions of followers. It is important to note that Guy is more of a famous streaming industry icon rather than a professional player. As of 26th April 2019, Dr Disrespect has over 3,415, 355 followers and fans. Taking a close look of the 2019 month of April, the Twich gamer/entertainer has had a total of 59,377 new followers and over 1,975,369 viewing hours from the followers.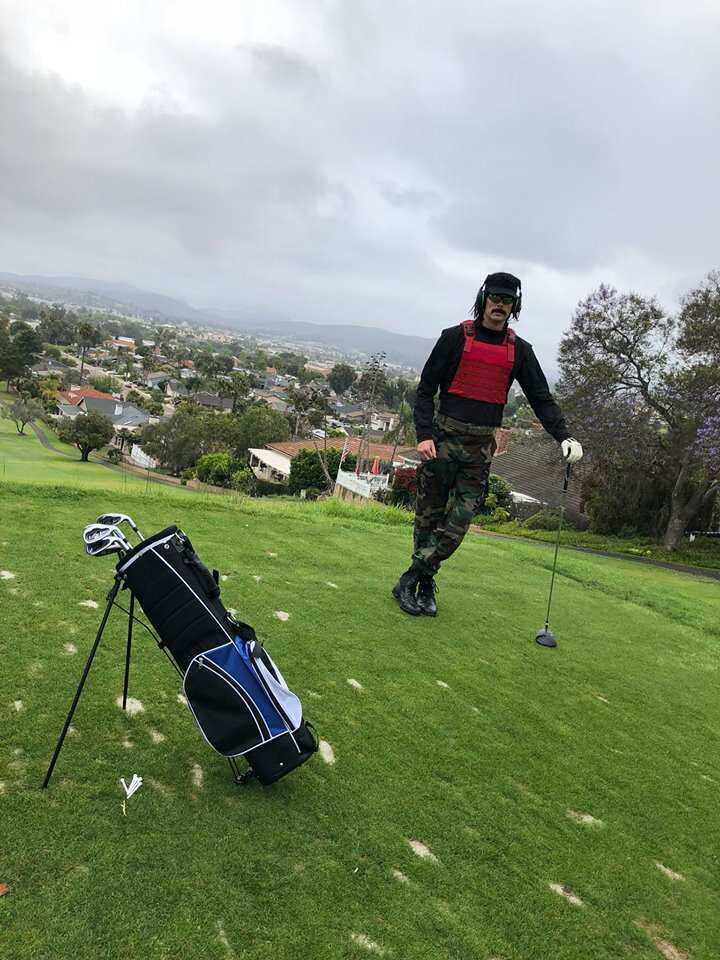 According to Entertainment and Sports Programming Network (ESPN), Guy Beahm personality in the gaming world is directly relatable to a World Wrestling Entertainment (WWE) character. Dr Disrespect Guy Beahm has hacked the secret of participating in most high profile battle royale games in the world, dominated a great number, and has been entertaining in all of them. Now that is the secret of being a world-renowned virtual game player. According to Dr Disrespect explanation of his gaming character, he says that his role is based on multiple player video games where the central aspect is dominance.
Dr Disrespect face
So, how will I know Dr Disrespect face in the gaming world? Well, the first thing to check is the hair color and hairstyle. Herschel possesses long black hair. His character's hairstyle consists of a mullet hairstyle. The next thing to check is his eyes. Guy's character always rocks sunglasses during his live gaming streams. These are not just any sunglasses, but the profound "Google prototype scopes." Next, he is famous for his either red or black moisture-wicking top. Besides, he also rocks an alternate of a red or black tactical vest.
One thing that you will love about Dr Disrespect gaming character is that he has some of the best creative gaming catchphrases. A good example is his catchphrases "I am on top of the mountain, and I am only halfway up!" Under his TwitchMetrics page, his status, that falls side of his epic profile picture states, "Drippin with Success." Dr Disrespect all-time motto as a Battle Royale Video Games player reads "Violence-Speed-Momentum." The Twitch player is also known for his mustache that he has named as "Slick Daddy" or as "The Poisonous Ethiopian Caterpillar."
Career
Let me take you back in time to understand how the character Dr Disrespect came to existence. It all began while Guy was playing the 2004 "Halo 2" player-one shooter video game. This was an X-box exclusive game. The game offered Herschel and other players an opportunity of chatting through voice proximity. In other words, online players could easily converse on a real-time basis during their gaming.
READ ALSO: Sonya Curry bio: age, height, ethnicity, parents, husband, son Steph Curry
As a passionate gamer, Herschel found a platform to showcase his gaming skills that made him a dominant character. He also boosted his role with his conversation that proved he could "walk the talk." This made Herschel one of the most real/genuine gamers.
5th January 2010 marked the date that Guy and his game enthusiast roommates decided to share their first gaming video on YouTube. Dr Disrespect first uploaded his video on 11th January 2010. In this specific video, he was playing "Call of Duty: Modern Warfare 2."
Herschel's numerous gaming videos had him featured in the gaming channel Machinima. Back then, Herschel mainly focused on playing "Call of Duty."
Did you know that Herschel attended The California State Polytechnic University that is located in Pomona? While there, he was not only involved in video games but also participated in campus sports. Guy Beahm basketball skills had him play in the NCAA basketball tournaments in Division II.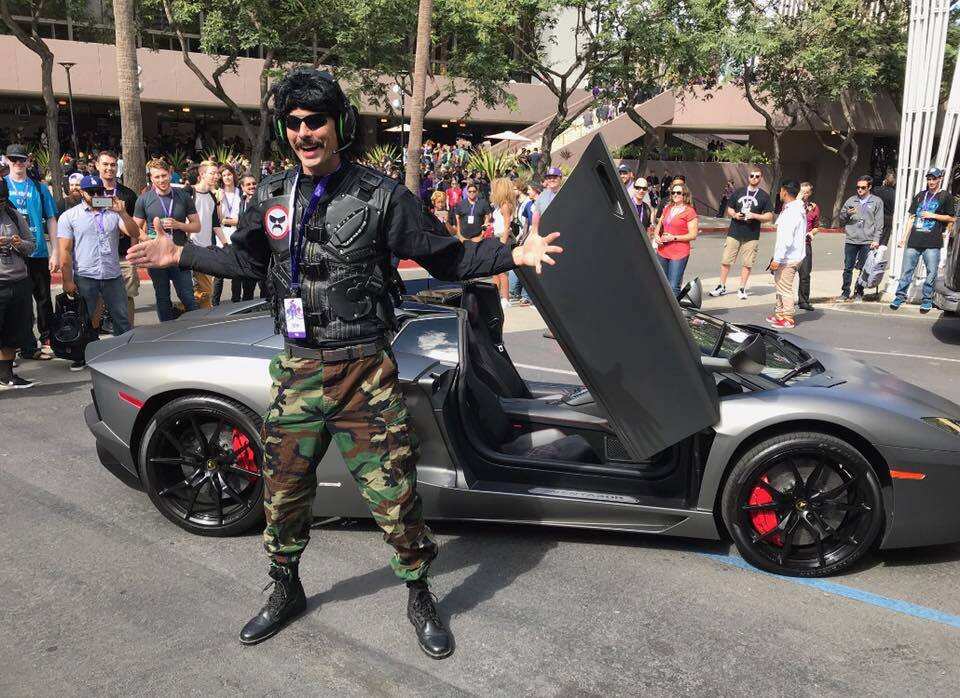 On 16th March 2011, Dr Disrespect made his career debut in the gaming industry. He was allocated the position of a "community manager" of the American video game firm known as "Sledgehammer Games." His skill had him rise in rank to become the "level designer" known for his contribution in coming up with numerous gaming maps. A good example is the creation of gaming maps for "Call of Duty: Advanced Warfare."
"The Doc," (Guy's nickname) was later hired by Justin.Tv. This is an online platform that enables one to stream their videos online. Justin.Tv then transformed its name to Twitch. 2015 is the year that Herschel left his job in Sledgehammer and decided to become a full time online video game streamer. His record-breaking fan base started from his live streaming of H1Z1, PlayerUnknown's Battlegrounds, Fortnite Battle Royale, and Call of Duty: Black Ops 4 respectively.
Awards
He won the Blockbuster Video Game World Championship under the category Blockbuster Video Game Champion of the World (NBA Jam). A year later, he again won the same award retaining his first position. In 2017, he won two great awards. These include Esports Industry Awards under the category Streamer of the Year and The Game Awards under the category Trending Gamer.
Dr Disrespect wife
Herschel "Guy" Beahm IV has had quite some good and rough times with his wife. This has also manifested in his streaming career. For instance, he took a break from streaming in December 2017 in attempts of fixing his relationship with his wife. The hiatus resulted from his wife's miscarriage of their second child. The Doc's wife is known through her nickname "Ms. Assassin." Guy revealed the sad news during a 13th June live stream interaction with a fan. He later also confessed that he has been unfaithful to her wife and apologized for that.
Comeback
5th February 2018 marked the date when Dr Disrespect made a great comeback. He even teased and introduced his followers to his wife. Guy Beahm wife name in the gaming world is "Mrs. Assassin." He managed to get over 388,000 viewers in his first stream. He explained how he was almost losing his wife due to the demanding full-time streaming career.
Guy Beahm net worth
Guy 'Dr. Disrespect' Beahm net worth has greatly been contributed through his internet views and sponsorship deals. Some of the international deals he has earned include with companies like Gillette, due to his mustache shaving style, ASUS, Razer, G Fuel, Sledgehammer, and many more. He also got a lifetime opportunity by being hired by the American based Creative Artists Agency where he will be working as a client. His net worth is estimated to be over $190,000. Herschel current YouTube followers have reached 47,453, 571 views.
Guy Beahm, alias Dr Disrespect, is a sensational YouTube gamer and streamer. He is known for his charming personality for several battle royale games such as Z1 Battle Royale, Apex Legends, PlayerUnknown's Battlegrounds, Black Ops IIII Blackout, and Fortnite Battle Royale. His rise in fame has depended on his full-time career as a streamer through "Twitch streaming" and YouTube.
READ ALSO: Jordan Belfort net worth, age, height, wife, kids
Source: Legit.ng