If you're here, it means you want to know how to bake a simple cake for beginners step by step. And you've chosen the right place to be. Today, we are going to learn how to prepare a cake, which is easy to make and you'll love it.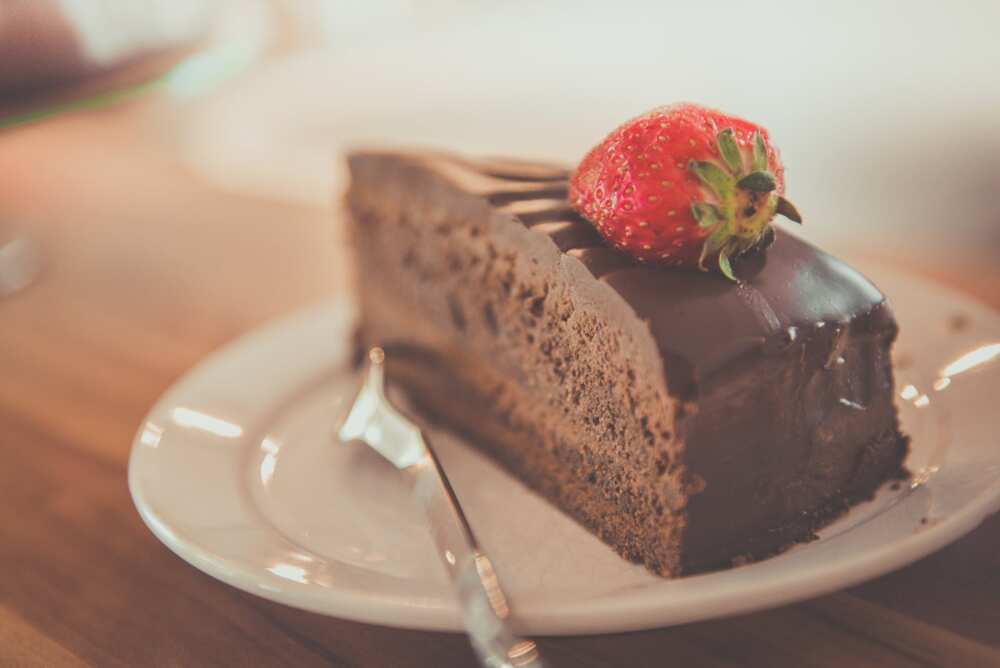 Today, we will learn how to bake a cake. It is a perfect recipe for those, who does not like spending too much time in the kitchen or for those, who is new into this whole "cooking-industry" or maybe you are a parent, who wants to try to cook something with a child, so that it must be something simple and interesting at the same time.
Everyone loves cakes. That's why today we are going to show you how to make cake in an extremely easy way. We'll start from the basics and we'll follow all the rules and in the end we'll know how to bake a cake step by step.
Check this simple cake recipe out.
Ingredients for baking cake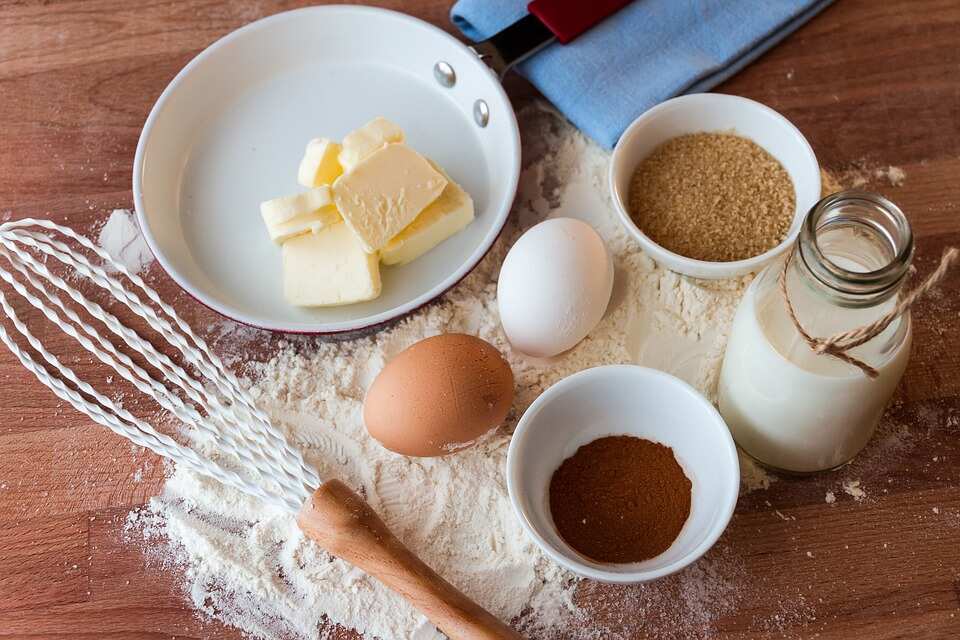 READ ALSO: Healthy snacks for kids at school
Of course, the first thing we have to mention is the ingredients to make a cake. Let's see what we need:
¾ cup of flour (100 grams)
½ cup of plain/caster sugar (100 grams)
½ cup of oil (100 grams)
Three eggs
Two tablespoons of cocoa powder (If you want your cake to have more vanilla taste, don't add cocoa) or chocolate
One tablespoon of vanilla essence
¼ cup of milk
How to make a simple cake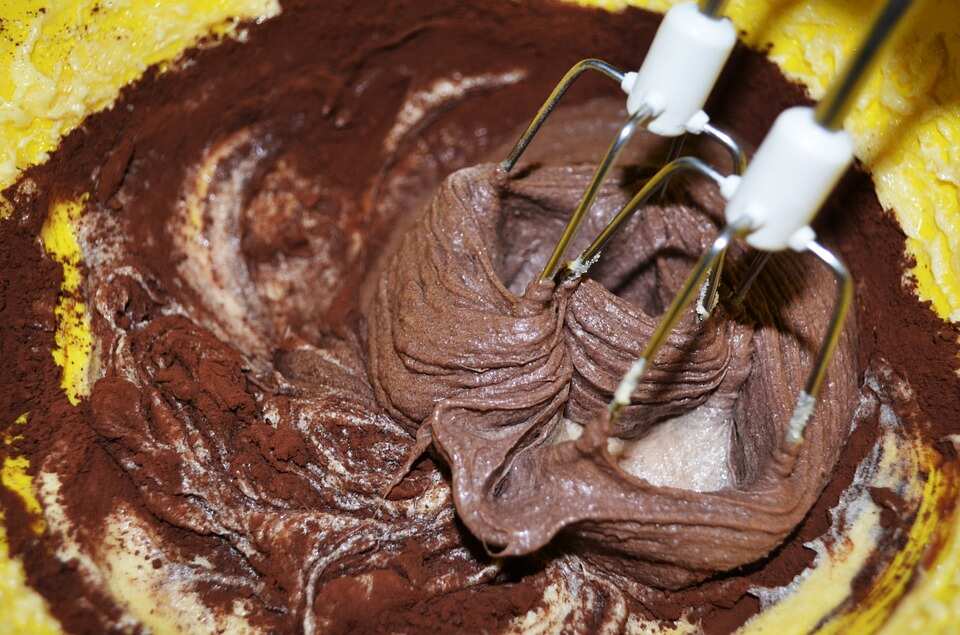 Now, we are moving to easy and understandable steps to bake a cake:
Prepare all the equipment. Before starting the process of baking, make sure you have all you need for that. What exactly you may need? It must be a pan, it can be any size like 8-inch rounds, 9-inch rounds, 13-inch rounds or a Bundt pan. Grease and flour the pan, you are using.
Temperature. It means that you have to preheat the oven to the needed temperature, so that when everything is ready with the ingredients, you will be ready to bake without thinking of preheating your oven.
Prepare the ingredients. It is very important to prepare all the ingredients before making the batter. If you've chosen to use the chocolate, make sure you melt it before "using". For melting the chocolate, you can use the microwave or a saucepan in the stovetop. As for other ingredients, it depends on your taste. You always can add any nuts, for example, lemon, orange zest and so on. So, before making the batter, you should cut nuts, slice fruit etc.
Mix all the dry cake ingredients. Measure all the dry ingredients correctly and mix all of them completely. If you do that not long enough, your future cake won't rise evenly and properly. You can use a wire whisk to combine the flour with the leavening agents.
Butter and sugar. Before baking, make sure the butter, which you use, is brought to room temperature. It must be a creamy consistency. Add the sugar slowly while mixing all of that together. If you can't add all the sugar slowly, try to add it by small portions to the butter and mix well.
Eggs. This is the easiest part. All you have to do is to add the eggs to your butter-sugar mixture. The eggs must be room temperature too.
Time for chocolate, flour and milk. As you see, in these steps, we use chocolate as an ingredient. If you use cocoa powder, just add them to the dry ingredients and mix together. And if it's chocolate, so add it with flour and milk to the butter-sugar mixture. Start with melted chocolate, of course. Make sure you mix it properly. Then you can add all other ingredients and mix until it's smooth. Some recipes give a piece of advice about adding milk in the end, you may do that too, but in our case it does not matter much.
Put batter in pan. Divide your batter between 2 round cake pans or in case you are using a rectangular or Bundt pan, you can add all the batter there. Tap the pans on the counter to the tops very gently. Use a spatula to smooth the top, so that it will stay smooth when the cake is ready.
Baking process. As you remember, we've been preheating the oven, so that the temperature is ready now. Bake your cake in 180° C for about 20-30 minutes (each oven may require different time). When it's ready, leave it to cool for ten minutes. Then you can remove the cake from pans and let it cool completely before frosting the cake. Make sure that the top layer is not upside down on the rack.
Finish. As your cake is completely cool now, you can frost it. You can play whatever you want here. You may add some buttercream icing, cream cheese frosting, ganache or whipped cream between two cakes or even leave it as it is and add something above. You can decorate It anyhow, whatever you choose and whatever you like.
Well, that's all. Our cake is ready. You may notice that the recipe itself is very easy. The basis of the cake is simple, as well. And what's the best in this recipe is that the main part of it has some rules on how to make it, but in case you want to let your fantasy go further, you are able to do whatever you like. You may add different flavors, cream, fruit, decorate it as you want. Making such cake will be a perfect activity for all people and especially for children. You should probably note this recipe into your notebook and try to use it even if you are a professional chef. You'll be surprised about how tasty can be this cake, which requires so little efforts from you.
READ ALSO: One year birthday cake ideas for a baby