How to bake cake: A simple step by step tutorial for beginners
Do you want to learn how to bake cake? Today, we are going to learn how to prepare a simple cake. The steps are easy and straightforward and you will love the outcome.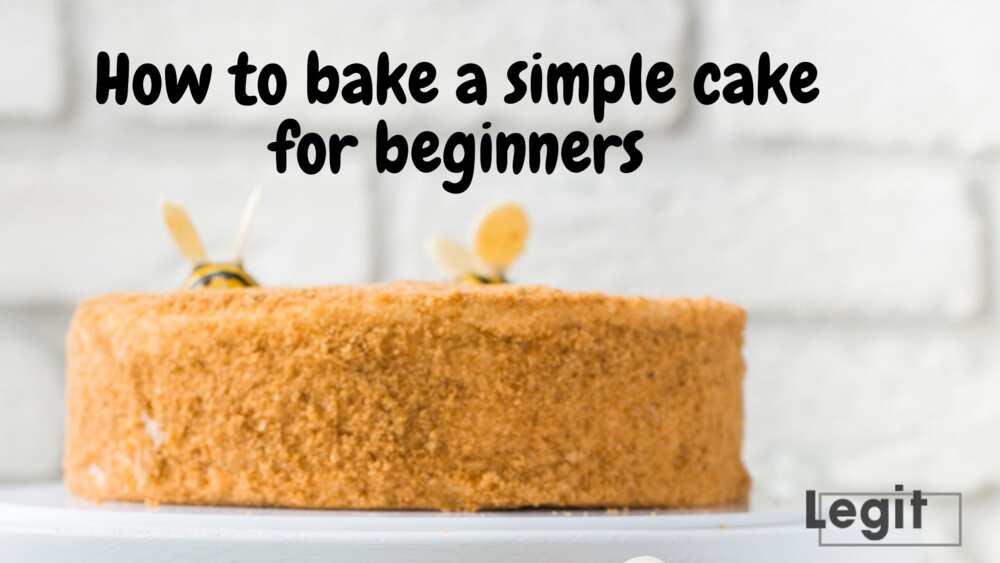 The recipe we will use to teach you how to make a cake from scratch is quite simple. It is the perfect recipe for those people who do not like spending too much time in the kitchen as well as those who are new in the "baking-industry".
If you are a parent and want to surprise your child with a tasty cake for dessert, then this guide on how to bake a cake is just for you.
A simple recipe on how to bake cake
Check out this simple recipe.
Ingredients required
How do you bake a cake step by step? The first thing you need to know is all the necessary ingredients required.
¾ cup of flour (100 grams)
2 cups of plain/caster sugar (100 grams)
1 tablespoon of salt
1 cup of milk
¼ cup of butter (100 grams)
¼ cup of oil (100 grams)
1 ½ tablespoon baking soda
1 ½ tablespoon baking powder
2 eggs
¾ cup of cocoa powder or chocolate
2 tablespoon of vanilla essence
1 cup of boiling water
Procedure
Prepare all the equipment. Make sure that you have everything that is needed before you start the baking process. What exactly do you need? A pan; it can be of any size, like 8-inch rounds, 9-inch rounds, 13-inch rounds, or a Bundt pan. Line up your pan with butter paper greased with oil.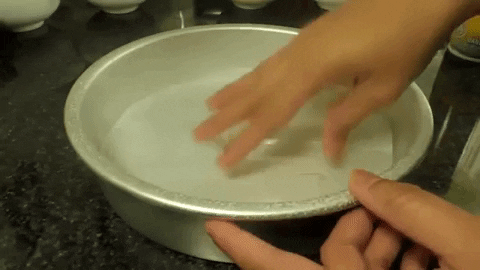 Tip: If you do not have the paper, you can dust the pan with cocoa powder instead of flour to avoid leaving the cake with a white film.
Preheat the oven. Before you start preparing the batter, make sure that the oven is well preheated at 180°C.
Prepare all the required ingredients. Prepare all the ingredients before making the batter. If you have chosen to use chocolate, make sure you melt it well before using it. To melt the chocolate, you can use the microwave or a saucepan on the stovetop.
Mix all the dry ingredients. Measure all the dry ingredients correctly and mix them well in a bowl. If you don't do this long enough, your cake won't rise evenly and properly. You can use a wire whisk to combine the flour with the leavening agents.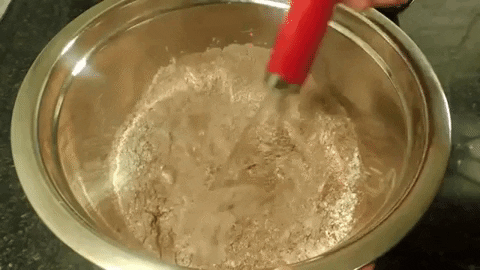 Add the milk, eggs, butter, oil, and vanilla essence. Mix all these ingredients into the dry mixture. Make sure that the butter and eggs you use are room temperature. Also, the butter must be creamy. Mix the ingredients slowly until the batter is smooth.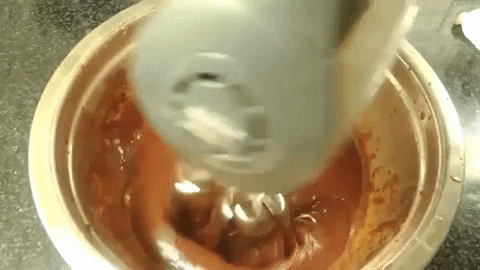 Add water. Add hot boiling water and mix until smooth.
Put batter in pan. Divide your batter and put it on 2 round cake pans. If you are using a rectangular or Bundt pan, you can add all the batter. Use a spatula to smoothen the batter top so that even after baking, it will still be smooth.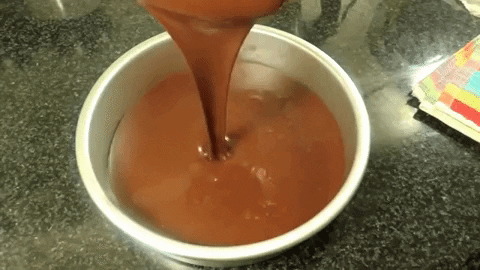 Baking process. Remember, we have been preheating the oven, and therefore the temperature is ready as required. You should bake your cake at 350°F(180°C).
How long does a cake take to bake? The standard time required to bake a cake is 20-30 minutes. However, the time may vary depending on different types of oven.
As a beginner, it can be challenging to tell whether the cake is ready. What you need to do is insert a toothpick in the cake; if it comes out clean, your cake is done, if not, you need to leave it in the oven for about 5 to 10 more minutes.
Once it is ready, leave it on the pan for about 10 minutes to cool. After you have removed the cake from the pan, place the cake on a cooling rack in order to allow fresh air circulation around it before frosting.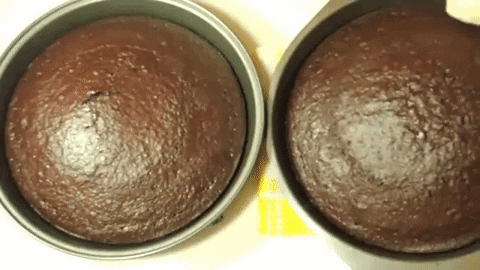 Finish. After it has completely cooled, you can frost it with whatever you want. You can consider adding some buttercream icing, cream cheese frosting, ganache, whipped cream between the two cakes, or even leaving it as it is. Decorate your cake the way you want.
You may notice that this recipe is very easy. If you follow this recipe, you will realize that learning how to bake cake is not difficult.
Source: Legit.ng