Time difference between Nigeria and South Africa
Time zones can be weird and confusing. Sometimes it is hard to figure out on your own what time it is in another country. Luckily, we are here to help. Find out about the time zone difference in Nigeria vs South Africa.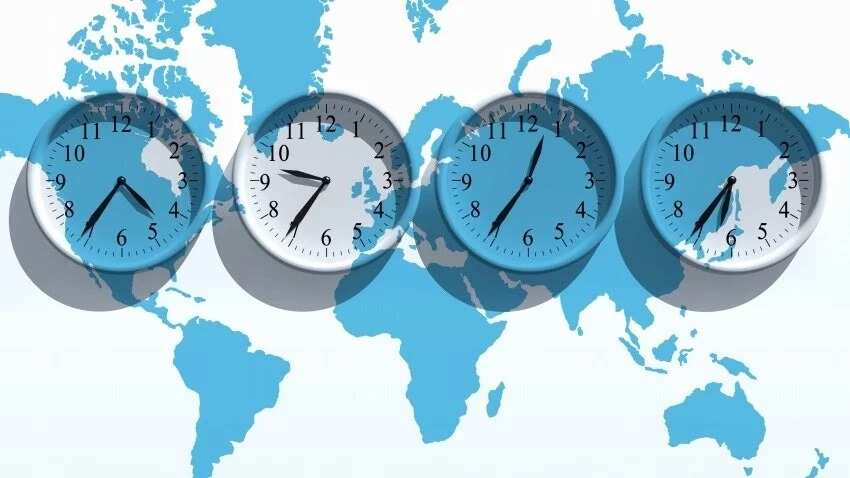 Nigeria time
The whole of Nigeria exists in the single time zone of Western Africa Time or WAT. You should also understand the term, GMT+1, which means that the time in Nigeria equals the time in the Greenwich Mean Time zone plus one hour.
If you want to know what's the time in Nigeria, you can just google 'Nigeria time' and get the current time. Most smartphones these days show almost the precise time if they are connected to the Internet, so you can just look at your phone and know the time instantly.
South Africa Time
Like Nigeria, the whole of South Africa exists in one time zone. It is called South Africa Standard Time, and it is GMT+2.
Did you know?
At some point, South Africa used the Daylight Saving Time (or DST), which meant that the clocks were to be adjusted one hour forward in the spring and one hour back in the autumn. However, since 1944, South Africa stopped using the DST.
Time difference between Nigeria and South Africa
READ ALSO: What is Nigeria time zone?
As we have said before, Nigeria is in the GMT+1 time zone, and South Africa is in the GMT+2 time zone. This means that there is a one hour difference between these two countries.
In other words, South African clocks are one hour ahead of Nigerian clocks. For example, if it is 20.00 in South Africa, it is only 19.00 in Nigeria.
What is the time?
If you just want to know the current time for your location, google the phrase 'what is the time'. Almost instantly, you will get the information on the time (hh:mm am/pm format), the current date (including the day of the week), your time zone (for example, GMT+1) and your precise location (even if your location services are not on).
If you want to know the most precise time up to a millisecond, go to the website time.is. The clock is synchronised with the atomic clock, which gives you the most accurate time. On this website, you can find out the time for any place on earth.
You can also visit the website timeanddate.com. Here, there is information on the time when the sun rises and sets and other interesting and cool features you should definitely check out (especially if you are bored).
And now you know the difference between Nigerian time and South African time. Hopefully, you will never be confused about it ever again!
READ ALSO: What is dream and why do we dream?
Source: Legit.ng