NAIJ EXCLUSIVE: The plight of Nigerians in China Prison: A former inmate's tale
- 32-year-old Daniel Offor left the borders of Nigeria to China on business in 2009
- As a 24-year-old young man then, Offor had plans of enlarging his business coast and China was the place to get authentic goods produced specially
- Caught between two worlds, Daniel heeded to the influence of his friend to transport illegal substance
- That single act change his life forever
At the age of 24, Daniel Offor had dreams of becoming an international business tycoon.
He left Nigeria for China in 2009. His aspirations however got shattered when days and nights were spent in the dark corners of the Beijing prison cell.
READ ALSO: Nnamdi Kanu storms Ebonyi (photos video)
Offor who spoke to Legit.ng in an exclusive interview revealed life in China cell where he spent eight years of his life in a foreign land confined in the walls of what he described as hell on earth.
Out of prison, Offor, now 32, has become an advocate for his former cellmates who he pleads need the Nigerian government's intervention to be saved from the harsh reality they have found themselves.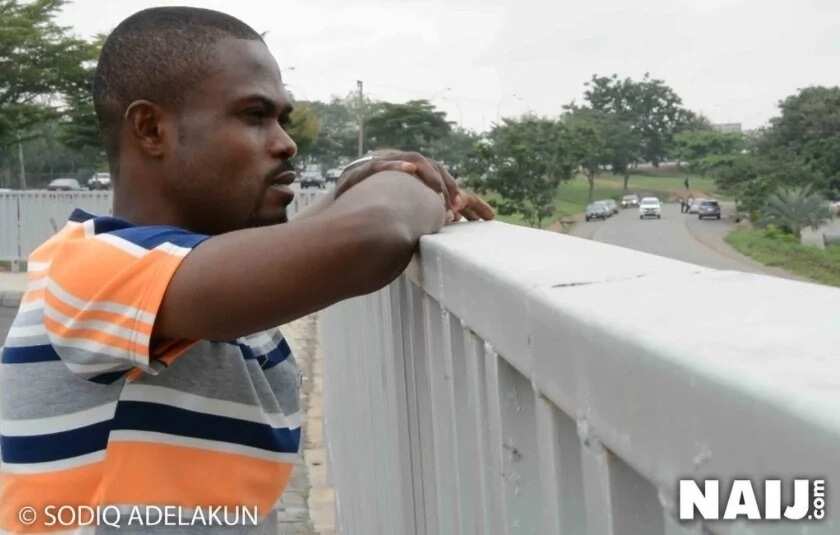 Revealing his story, he said: "I went to China on March 1, 2009. I went first on business trip. I went to buy clothing, then I was dealing on medicine store in Oshodi, Lagos, I also went there to buy other things.
Out of ignorance, when I was travelling to China, I had a friend who got me into taking something that is not good to China, so I was caught in China. The problem I had in China is that I got into a marijuanaa case I was arrested in China on March 4, they took me to detention house, then I was taken to court."
" I was prosecuted and sentenced to 10 years imprisonment. Offor however, spent eight years in the China prison. I came back to Nigerian in July, 2016. Being in China prisons was a difficult situation... In China prison a lot of things are going on there. People do not know the real China, when you have any issue or problem that will lead you to China prison then you'll know the real China. Describing the prisons as 'hell' Offor said his times in the prison were horrible.
In Beijing No 2 prison where I served, we were up to 100 Nigerians not other nationalities but Nigerians."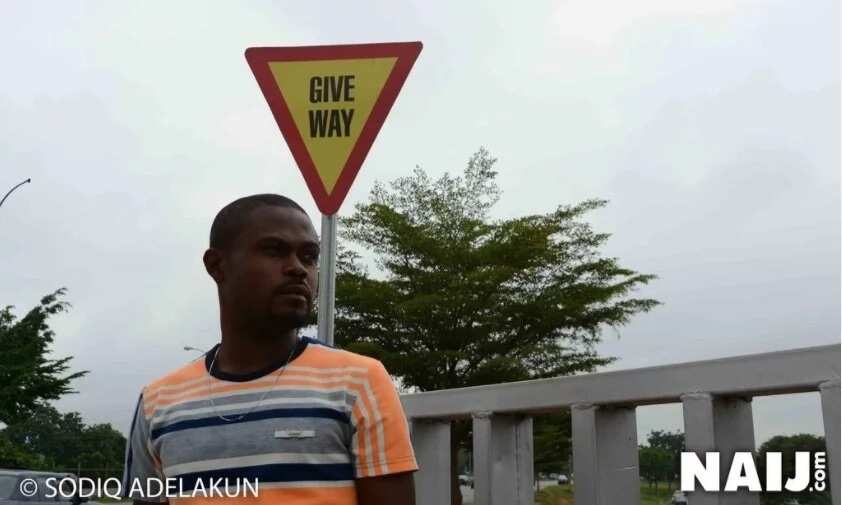 Life in prison was difficult for Offor and his fellow Nigerian cell mates. He said: "Initially, we were combined with Chinese citizens but later, they took away the Chinese people and then made it to be a foreigner prison. Also, countries like Pakistan were also much; Kenya, Uganda but Nigeria has the majority of inmates in Beijing No 2 prison. Mostly the crime they committed was fraud and drugss crimes."
"When I was coming back, you know prison is a place that you would find out that what you did is not good. It is a place of remorse; a lot of them (inmates) have even changed to the extent that their people back home cannot believe the type of life they are living now. They have found out that what they did to the society; to their family is not right."
"They have already changed from what they have done before to a new person now. I came back here with a lot of message, there are letters to our president to ask for intervention in their situation; what is going on in their life there is very very ugly. They wrote the letters first to show remorse of their crimes and at least for the president of our nation to assist them in the difficulty they passing through there. They are passing through hell."
READ ALSO: OPINION: Breakfast in London with citizen Buhari by Fani-Kayode
Now crying out for Nigerian government to save his former cell mates, he said: "And we believe so much in Nigeria because we know, even in China, they respect Nigeria so much because Nigeria is a very big country. There in China, they is an open door for extradition of every inmate from any country in the prison. We wrote this letter to tell our president that a lot of us have changed and are remorseful of our actions. We are pleading to the president to please assist us - the Nigerians in China prison."
"We are passing through a very bad and ugly situation in China prison. I came back with this letter since but due to lack of opportunity, I could not send it to the office of the president.
I have tried to send it to the office of the president, but the message that I got is that if I send it to the president without knowing somebody that will take it to the office that it will be useless. He said he was advised not to waste his efforts as it will never get to the president. "That is the reason I decided to keep it until a better opportunity comes up."
"I have gone to the post (post office) to send it to the minister of foreign affairs; they told me the same thing they said about that of the president. The said if I do not go through the right channel that it will not get to their office and I do not have the right people to go through."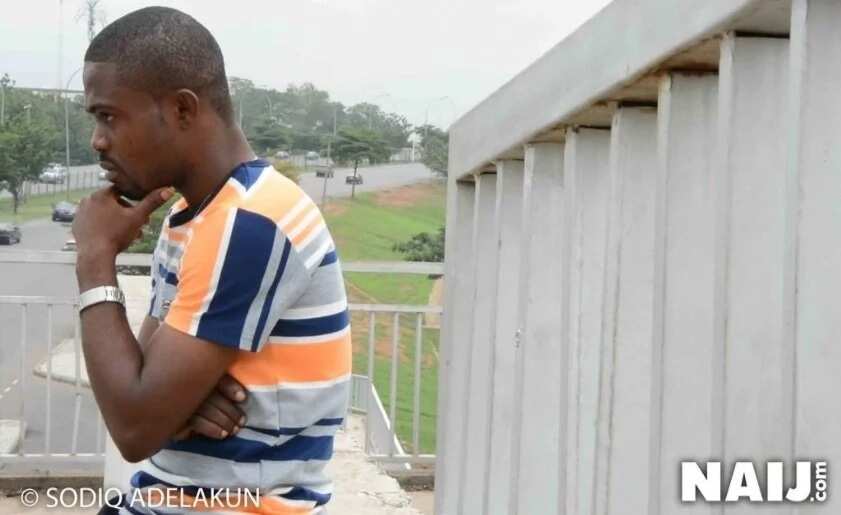 Speaking on life outside prison and hopes in the nearest future for him and his former inmates, he said: "Their future is bright. A lot of them have decided to read and acquire knowledge. So that when we come out we can contribute to our country Nigeria. Most of us have a lot to offer and have something upstairs. However, because of ignorance and the situation we face in Nigeria it is why a lot went overseas and put themselves in the prison situation. They have realised that it is not the best option for them. They have started reading by themselves, trying to improve themselves."
"Like myself, I read a lot but when I got released and was coming back to Nigeria, I wasn't given most of my intellectual property. The Chinese government didn't allow me bring back the books which I planned in using to impact knowledge in Nigerian society. They have a lot of translators who could have gone through what I had written down so they can recognize its value but they said as long as it was written in prison, they won't let us take it to our country."
"The prison they said was a reforming centre and the knowledge gotten was put down on paper. So that once you get out, you can reread and apply the knowledge. Why then are the Chinese government holding our intellectual property? This is a very big problem for me and my former cell mates who remain in prison till this day."
READ ALSO: BREAKING: President Buhari meets with APC governors and leaders in London (photos)
"Chukwudi Brown Atichukwu was arrested since 2003 and they found no evidence against him for his accused crime. Initially he was sentenced to death imprisonment but because of how he fought for his case, it was change to life imprisonment. In such case, there is no evidence against him and yet he was sentenced unfairly because he had no strong backup. Chukwudi's mother is an 80-year-old woman residing in the village. There is no one taking care of the woman, she is crying day and night over her son. Chukwudi is also fighting tooth and nail to get proper justice. He's trying to reach out the to the Nigerian government to intervene in his case. He is between 50-53 years old now and has been in prison for 12 years for a crime he didn't commit. He was accused of smuggling drugss into China."
On what he is doing now that he is back in Nigeria after serving his prison sentence, he said:
"Right now, I'm not doing anything mostly because, back in prison I tried as much as possible to reform myself and put down gained knowledge but the Chinese government frustrated my efforts by not giving my write up. It is not a problem because now I'm back and I believe I will fix myself up. I have an uncle I'm staying with who is into trading in Lagos. An idle man is a devil's workshop and I don't want to be an idle man. My uncle is a trader who is into trading baby products, I hope to learn from him and start mine."
"We need the President and ministry of justice to help us. The maltreatment treatment we got from the Chinese is unfair. The situation is getting worse and people have been there for over 15 years. All we ask for is repatriation. The situation in the prison is getting worse every day."
"Many of my former prison mates are the bread winners of their family. Some of them have been abandoned by their family and Chinese have benefit of parole and people come to prison to visit them but only a number of us had that opportunity. It is a painful situation and some are suffering from high blood pressure and mentally affected. Their lives are depreciating every day. At least if they serve their sentence in Nigeria, their loved ones can visit them and give them words of encouragement."
"They have seen what they did is unfair to society and so they are pleading that the government should come to their rescue. They believe so much in Nigeria and ask that the Nigerian government come to help their people."
PAY ATTENTION: Read the news on Nigeria's #1 new app
Watch Offor tell his story below. Brought to you by Legit.ng TV:
Source: Legit.ng